In 2019, Disney announced that Epcot would be receiving an overhaul that would divide the park into 4 neighborhoods. These 4 neighborhoods, which are meant to represent important elements of the world, include: World Showcase, World Celebration, World Nature, and World Discover. This past week new details have been revealed about the Epcot Transformation.
World Celebration Gardens
With this transformation, Epcot's hub area will be renamed to World Celebration. To promote connection with one another and nature, this section of the park will feature several gardens with an Epcot logo planter at the center. Each garden will have their own unique theming and will be designed to match the park's seasonal festivals. Amongst these gardens, there will plenty of spots to sit in the shade and relax. Once the sun sets on Epcot, the World Celebration gardens will become an immersive light experience.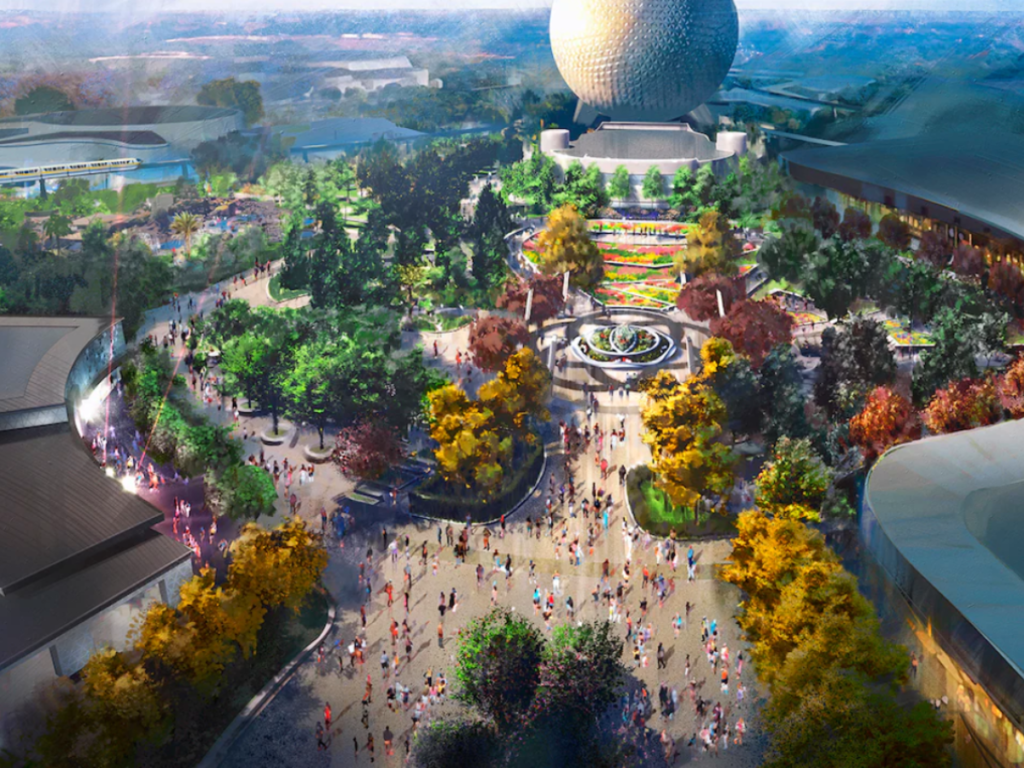 CommuniCore Hall And Plaza
Near the World Celebration gardens, a multi-use facility and outdoor event space will open. These spaces will allow Epcot's international festivals to extend into the hub area. Musical performances both large and small will take place at the CommuniCore Plaza. The CommuniCore Hall will serve as a gallery and exhibition location. This hall will host experiences that highlight live music, food, and art. For food experiences, there will be a demonstration kitchen. Additionally, you will find Mickey and his friends available for meet and greets in the CommuniCore Hall.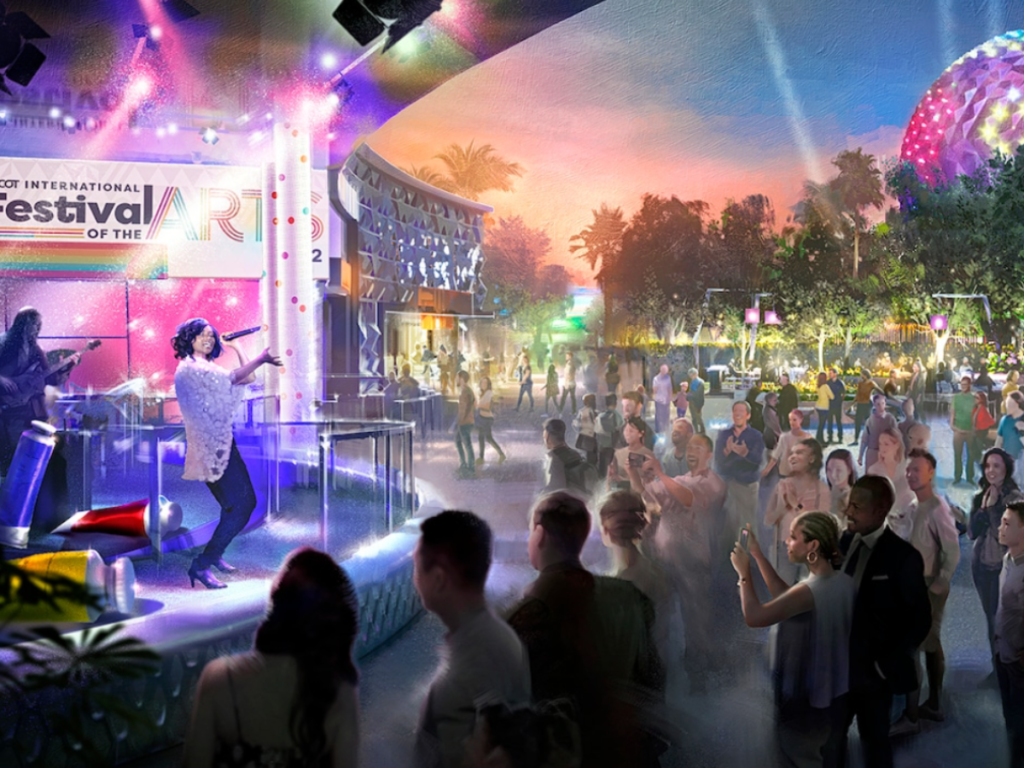 Dreamer's Point
A statue of a very important person to Disney's history will be included in the World Celebration area. Similar to the partners statue at Magic Kingdom, Dreamer's Point will pay homage to the original Disney Dreamer: Walt Disney.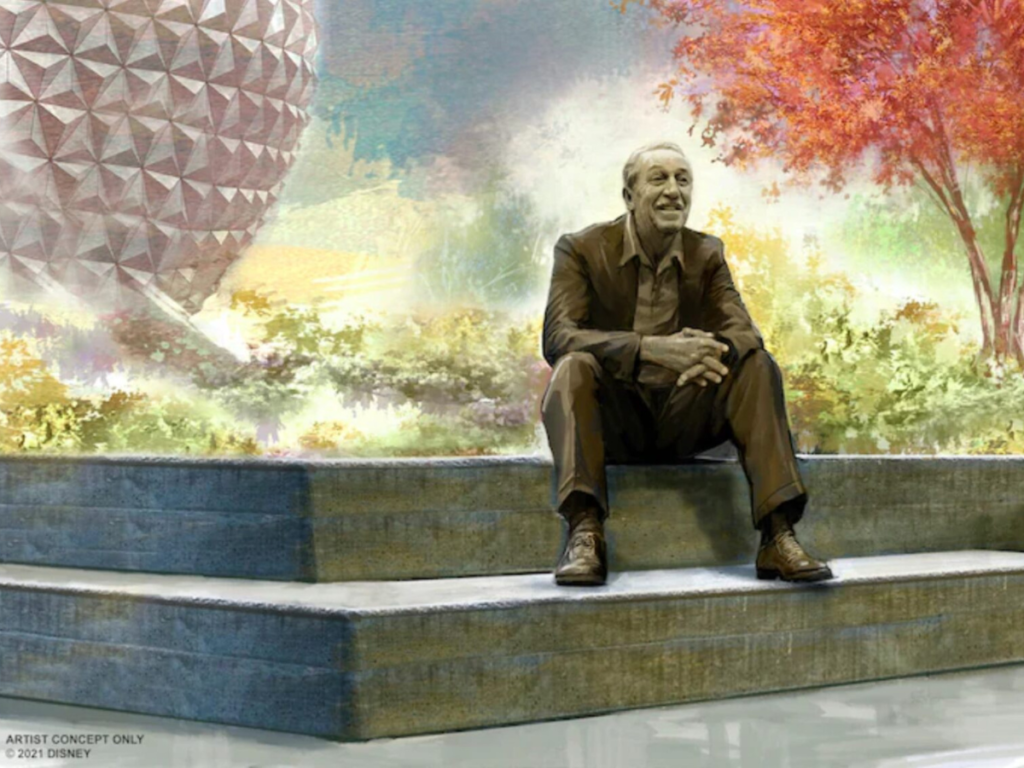 Journey Of Water
When the Epcot Transformation was announced, a new Moana inspired walk-thru attraction was announced. Up until recently, there has not been much information released about this attraction. Imagineer Zach Riddley took to social media this past week to give more details and renderings of Journey Of Water. Riddley said:
Journey of Water will immerse guests in a lush environment, and it is here that the story of the global cycle of water will be brought to life in a story completely unique to EPCOT. We're creating an outdoor attraction for all ages, where you will be invited to play and interact with water as it travels from our skies to our oceans and back again. The spaces and experiences within were inspired by Moana's friendship with water and her devotion to protecting nature around her.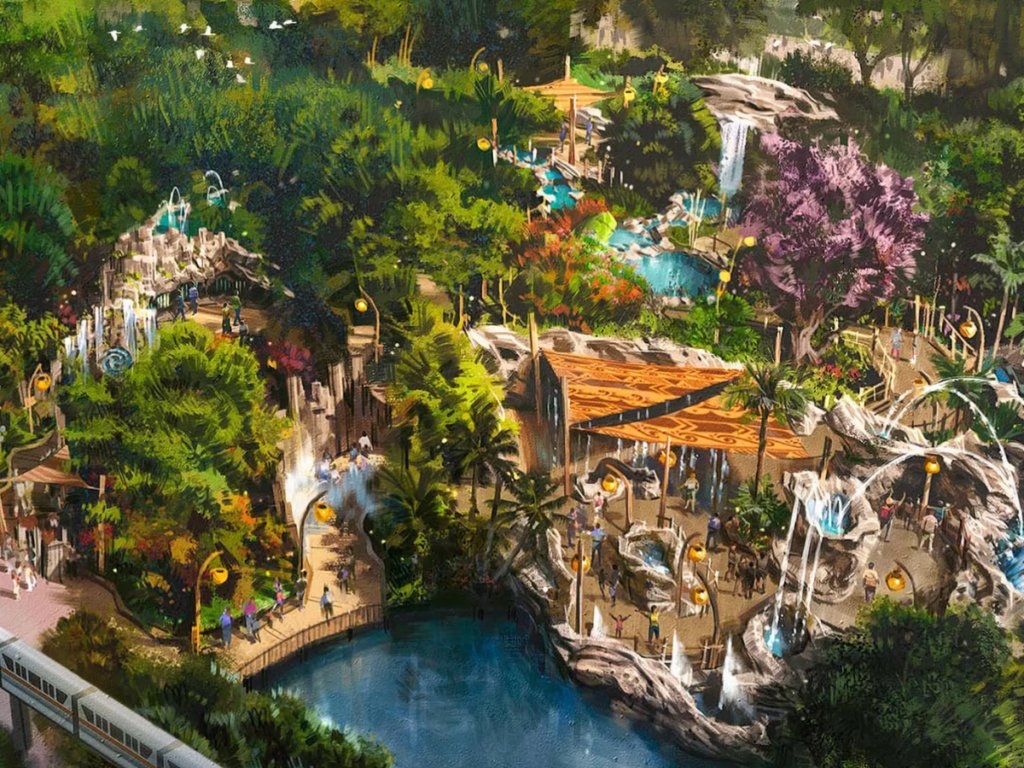 Epcot's ongoing transformation has already brought some very exciting new experiences to the park such as Remy's Ratatouille Adventure, the Connections Eatery, and Guardians of the Galaxy: Cosmic Rewind. Be sure to check the DVC Shop for any further updates on the Epcot transformation.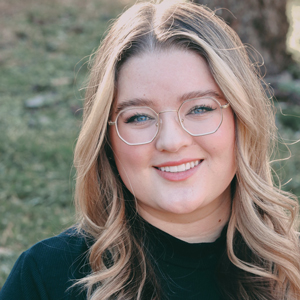 Written by
Emily Murray
Contributing Writer
For as long as Emily can remember, Disney has played a huge role in her life. Her infatuation with Disney resulted in many hours spent rewatching Toy Story and creating multiple powerpoints to convince her parents to book yet another vacation to the "Most Magical Place on Earth". In 2015, Emily followed one of her dreams and moved to Orlando, Florida where she spent just over five years working for the mouse in three separate roles. Emily is passionate about writing and using words creatively and concisely. She loves to make others laugh and hopes to sprinkle a little bit of magic into everything she does.