The D23 Expo is coming up soon, and Disney has just announced the lineup of panels that will take place at this year's event. This year's D23 expo will be held on September 9th, 10th, and 11th at the Anaheim Convention Center in California, and it is sure to be a blast! If you're a fan of Disney movies, TV shows, theme parks, or anything else related to the Walt Disney Company, then you won't want to miss out on this event. Read on for all the details!
What Is The D23 Expo?
The D23 Expo is a biennial event put on by Disney for fans of all things related to the Walt Disney Company. This includes movies, TV shows, theme parks, and more. The expo features panels and presentations from Disney executives and creators, as well as sneak peeks at upcoming projects.
There is also a huge exhibit hall full of merchandise, Disney food, and other fun things to see and do. The D23 Expo is a must-attend event for any true Disney fan!
D23 Expo Ticket Pricing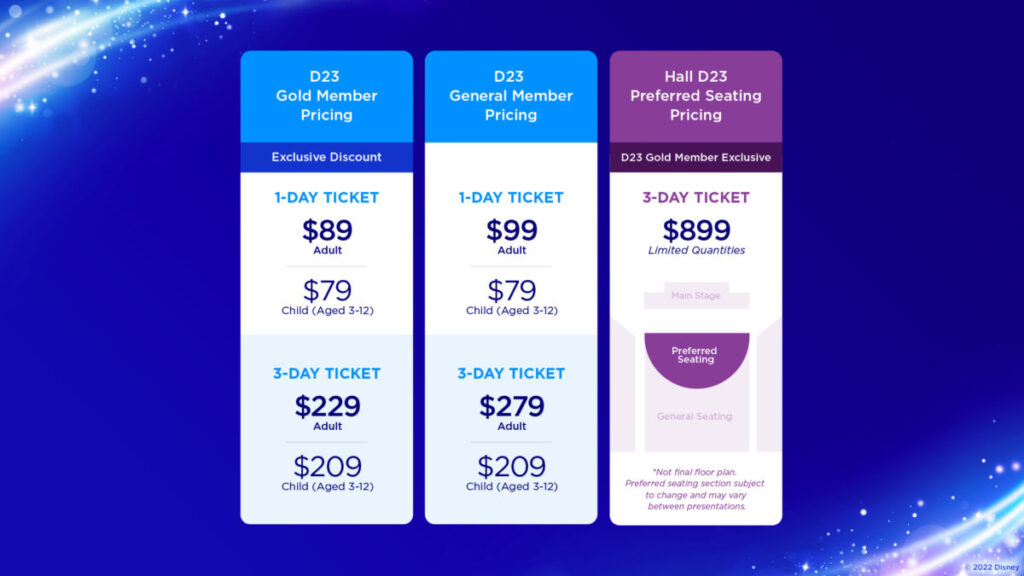 | D23 Membership Tier | Age Group | Days | Price |
| --- | --- | --- | --- |
| Any | Child (3 – 13) | 1 Day Ticket | $79 |
| Any | Child (3 – 13) | 3 Day Ticket | $209 |
| Gold | Adult (14 & over) | 1 Day Ticket | $89 |
| Gold | Adult (14 & over) | 3 Day Ticket | $229 |
| General | Adult (14 & over) | 1 Day Ticket | $99 |
| General | Adult (14 & over) | 3 Day Ticket | $279 |
| Gold | Any | 3 Day Ticket (Preferred seating) | $899 |
For D23 Gold Members, an adult 1-day ticket is $89 and an adult 3-day ticket is $229.
For D23 General Members, a 1-day ticket is $99, and a 3-day ticket is $279, while a child (ages 3-12) 1-day ticket is $79 and a child 3-day ticket is $209, regardless of member tier.
There was also a Hall D23 Preferred Seating ticket available only to D23 Gold Members. This special 3-day ticket includes preferred seating for all Hall D23 presentations and sells for $899, but is currently sold out.
D23 Expo Presentation Schedule
In Hall D23, the 6,900-seat venue at the Anaheim Convention Center's Hall D, the following events and presentations will take place: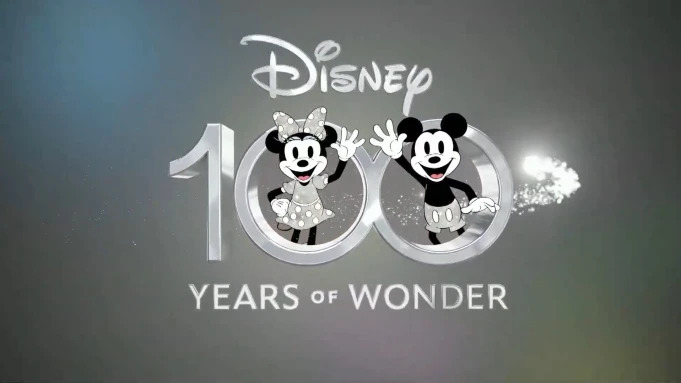 Friday, September 9
On Friday, September 9, at D23 Expo in Anaheim, California, the Disney100 begins with a lavish ceremony that includes the Disney Legends Awards Ceremony, featuring Disney CEO Bob Chapek. The Disney Legends Ceremony will once again celebrate those visionaries and creative artists who have helped to shape the history of Disney. The names of the 2022 inductees will be announced in the upcoming weeks.
At 3:30 p.m., Disney Live Action, Pixar Animation Studios, and Walt Disney Animation Studios will provide new details, first looks, sneak peeks, surprises, and announcements regarding future theatrical and Disney+ features. Studio heads, filmmakers, and cast members will take the stage with the inside scoop on a number of these studios' most anticipated releases.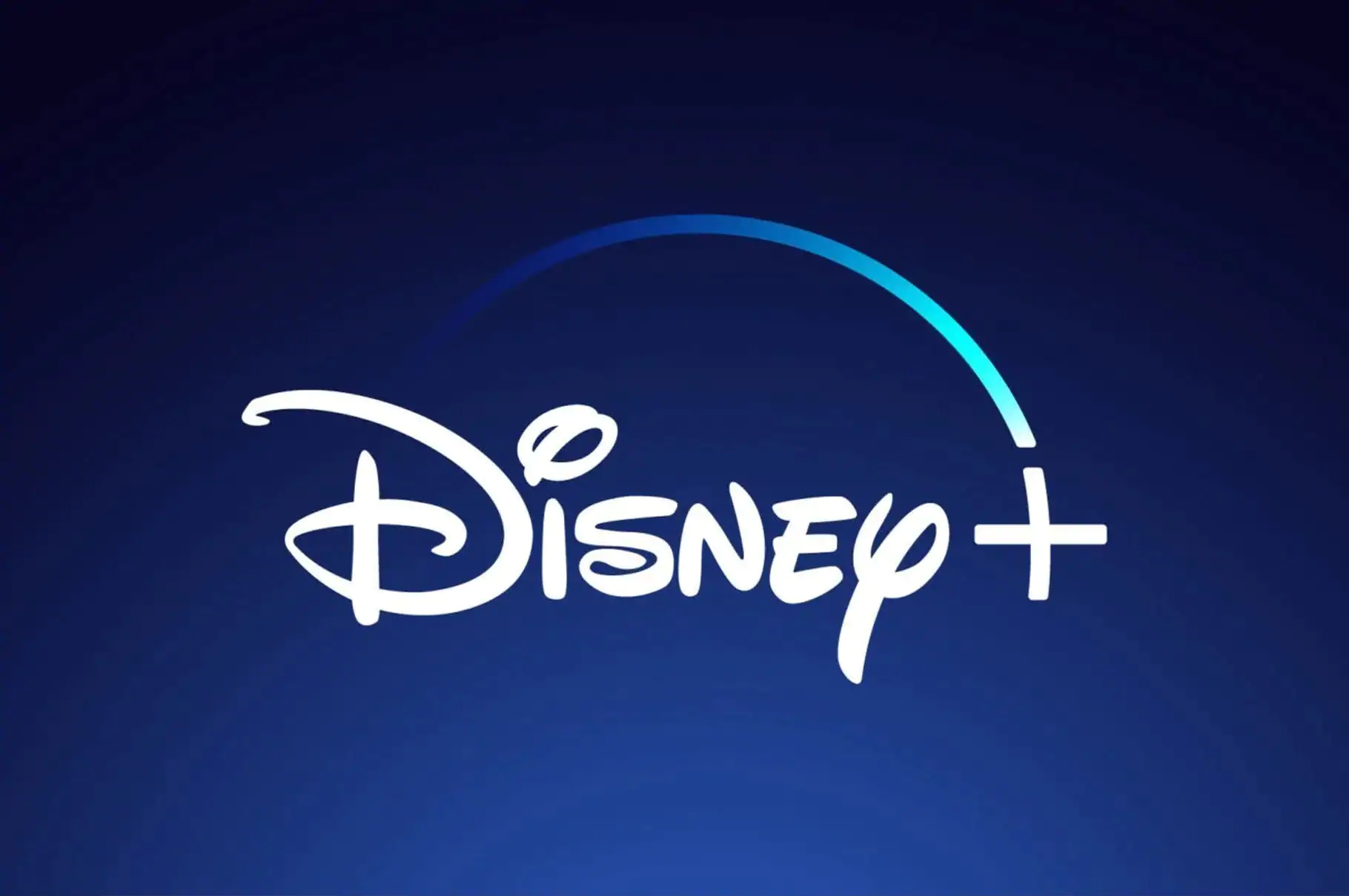 Saturday, September 10
Onstage in Hall D23 at 10 a.m., filmmakers, celebrities, and special guests will join representatives from Marvel Studios and Lucasfilm to show off theatrical and Disney+ releases. Attendees will see unique footage and be among the first to hear about future projects as they go behind the scenes of these studios' heavily anticipated movies, specials, and series.
Disney branded television, home to some of the most renowned stories and characters in the Disney pantheon, will air an exclusive presentation of forthcoming material that will continue the legacy of excellence in storytelling at 3:30 p.m. There will also be performances from Disney+ stars and never-before-seen sneak peeks of original programming for Disney+, Disney Channel, and Disney Junior, including previews of the new Original series National Treasure, American Born Chinese, and The Santa Claus.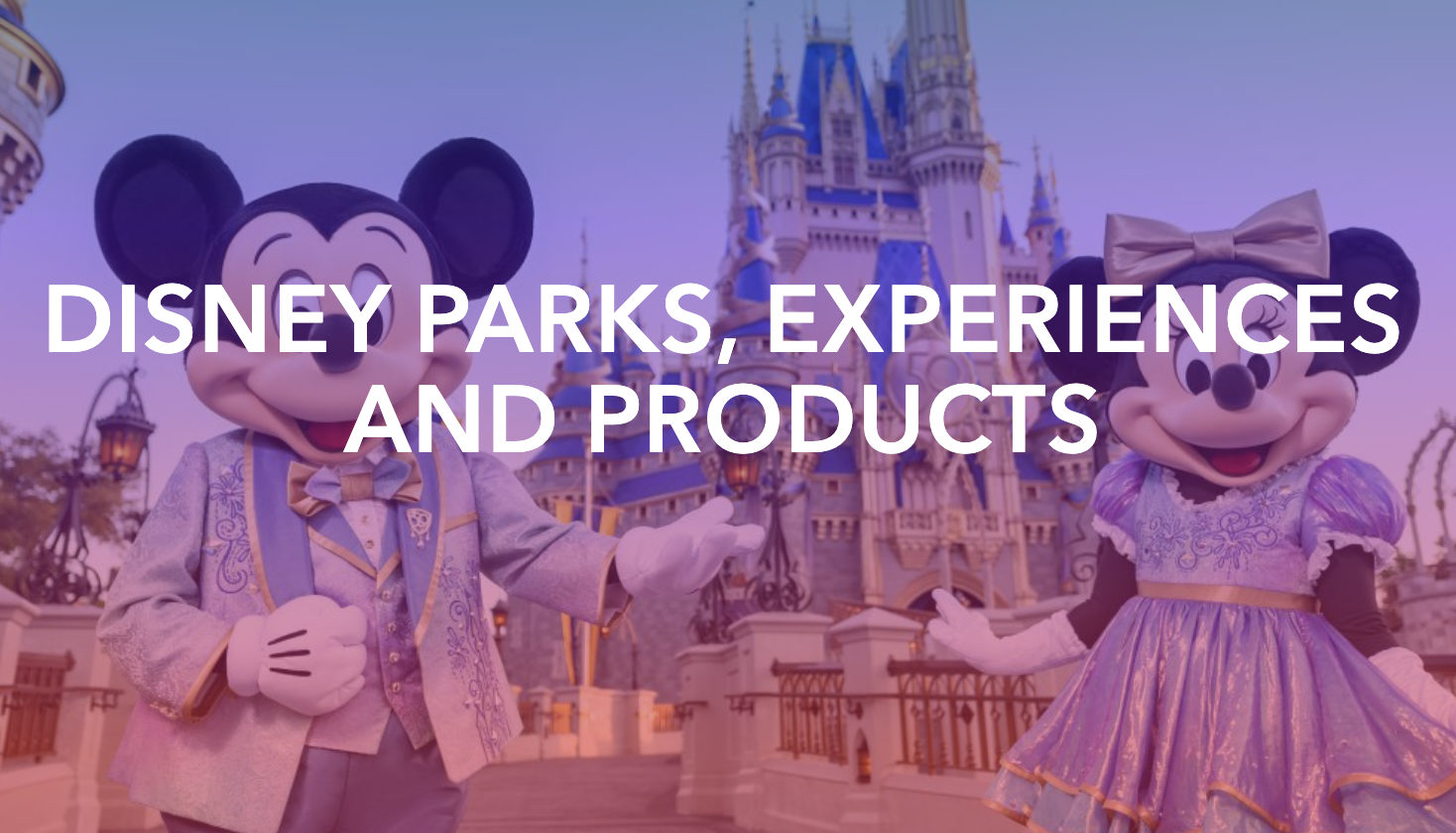 Sunday, September 11
At 10:30 a.m., Josh D'Amaro, Disney Parks, Experiences, and Products Chairman, will discuss Disney's limitless possibilities within the Disney theme parks.
Attendees will learn more about the Disney Imagineers' ambitious plans for Epcot, Animal Kingdom, and other theme parks across the world in this enlightening event. They'll get a look at the park's most pressing issues and ideas from behind-the-scenes as well as see how you can be a part of making these ideas come true!
At 4:15 p.m., Disney Concerts will present a unique performance of Disney Princess – The Concert, which features Tony nominee Susan Egan (Broadway's original Belle in Beauty and the Beast, Meg in Hercules), Isabelle McCalla (Princess Jasmine in Aladdin, The Prom), Anneliese van der Pol (That's So Raven, Raven's Home, Broadway's final Belle in Beauty and the Beast), and Broadway World Award winner Syndee Winters (Broadway's Nala in The Lion King, Hamilton). Music director Benjamin Rauhala (Fiddler on the Roof, The Secret Life of Bees) and Prince Adam J. Levy (Moulin Rouge) will also join in the fun.
The renowned cast will sing popular Disney Princess and Frozen songs, including classics such as "Part of Your World," "Let It Go," "A Whole New World," "Colors of the Wind," and "Almost There." The performers will share hilarious, heartfelt, and revealing behind-the-scenes anecdotes from their time on the stage and screen.
D23 Expo Mousequerade 2022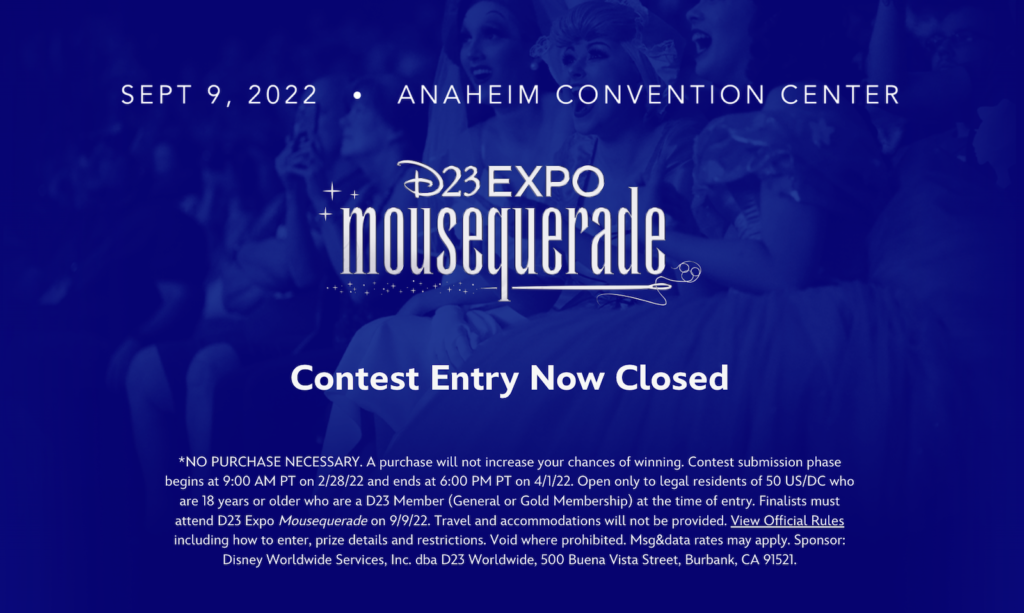 Friday, September 9
The D23 Expo Mousequerade is a costume contest that celebrates the creativity of Disney fans. It is open to all ages and there are categories for both individuals and groups. To enter, simply submit a photo or video of your costume along with a brief description to the D23 Expo website. Entries will be judged on originality, craftsmanship, and overall presentation.
This year, up to ten finalists in each of the following four categories will wow the crowd with the unique costume designs they have brought to life:
Off the Screen
Imagine That!
Magical Mash-Ups
Cast of Characters
The deadline to enter the competition has unfortunately passed already, but guests attending D23 can still enjoy the event on September 9th, 2022 at the D23 Expo. A panel of celebrity judges will select the winners in each category and those winning costumes will be displayed on stage.
The winners of each Mousequerade category will receive a trophy. Fan's Choice, chosen by public vote, will receive a commemorative sash. The winners of each category will be considered for the grand prize, the Best in Show title. The winner of the Best in Show title will receive a prize of $2,300 and a trophy and a certificate.
Will You Be Attending?
D23 Expo is the perfect event for Disney fans of all ages. With so much to see and do, it's no wonder that the D23 Expo has become one of the most highly anticipated events of the year. Will you be attending? If so, what are you most looking forward to seeing? Let us know in the comments below!
Be sure to check out our other posts about all things Disney! From tips and tricks to news and updates, we have everything you need to make your next Disney vacation the best one yet on the DVC Shop blog.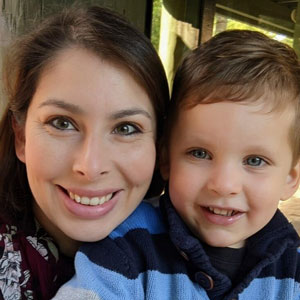 Written by
Rachel Van Norman
Contributing Writer
Rachel fell deeply in love with all things Disney as a little girl. Now as a wife and a mother herself, she shares this Disney obsession with her son and everyone around her. From her love of princesses to eating all the Disney food, Rachel spends her time radiating Disney magic and keeping everyone up to date on Disney news.