Disney is known for amazing theme parks, resort getaways, delectable food, and all-star service created by outstanding cast members from around the world. Sometimes vacation costs can add up from all these experiences, big and small (Let's avoid talking about the $25 parking fee per day at each park in Walt Disney World!).
With so much to do and so little time spent at the Most Magical Place on Earth, do you ever think about bringing the magic home at the end of your Disney vacation? I'm here to talk about splurging on some of the nicest souvenirs Disney has to offer and why you shouldn't feel guilty about getting something nice for you!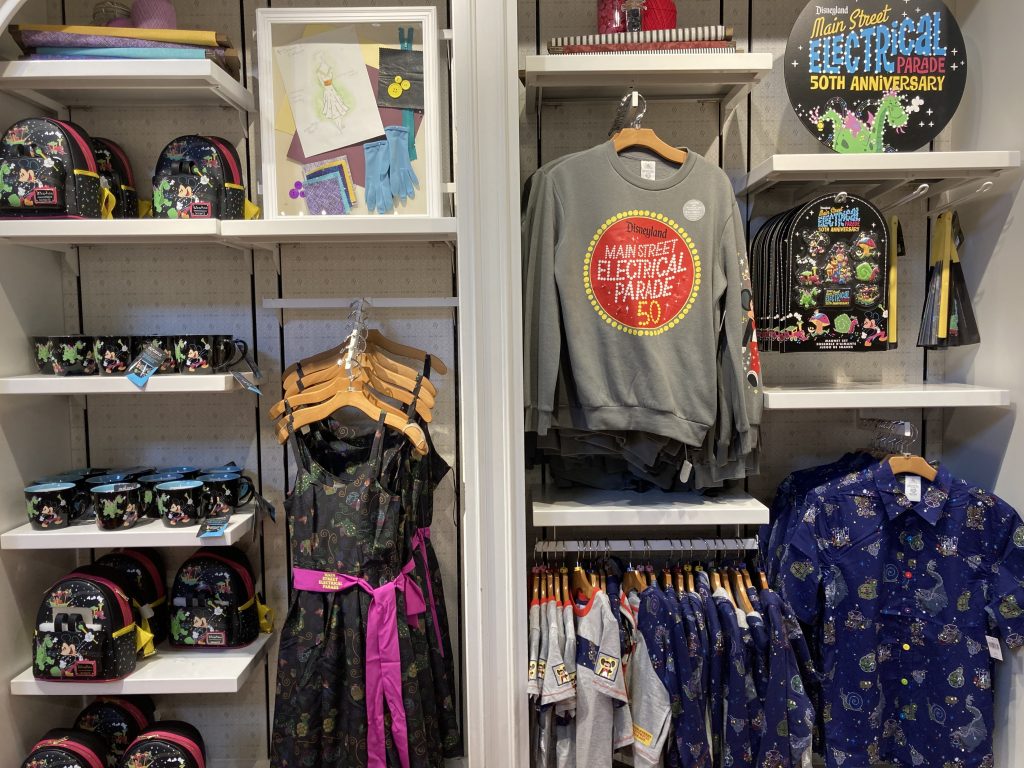 I should probably start off with my mindset of how I spend my "fun" money. You could say I'm somewhat halfway in the middle between money saving and money spending. I don't shop at the mall nor do I shop online. I'm not into makeup, designer shoes, or wearing the latest in fashion. I would rather spend money in the experience than in material things, which is probably why I love Disney so much. Even though I've been to the Walt Disney World theme parks multiple times (we live 22 minutes away from the Walt Disney property), each time I go with family or friends, a new memory is made, and a good time is had by all. The same could be had for eating at restaurants, enjoying unique meals, cooking at home, and, of course, sharing in the experience with others.
Yet there is still a part of me that enjoys seeing all the latest and greatest in Disney merchandise. While Disney continues to sell your typical magnets, t-shirts, coffee mugs, and sunglasses, Disney has also takes souvenir shopping to a whole new level. Fancy Disney items have started to peak my interest which has led to collecting some of the most unique and creative, high-price merchandise. Recently, I've been buying items that I would typically never spend the money on, but somehow Disney has been successful winning my heart (and my money) on some of the most beautiful and fun items that you cannot get anywhere else.
Let's go over some of the reasons why it's okay to splurge on some of the nicest Disney items.
Handbags
In recent years, Disney has certainly upped its game in the handbag department, partnering with such designer names as Dooney & Bourke, Coach, Kate Spade, and Loungefly. Not only are you buying an exceptional quality bag made to last, but the designs make these bags truly a unique souvenir you can't get anywhere else except in the theme park or when it is available online at shopdisney.com.
Here are a few examples of what's the latest craze Disney has to offer:
Dooney & Bourke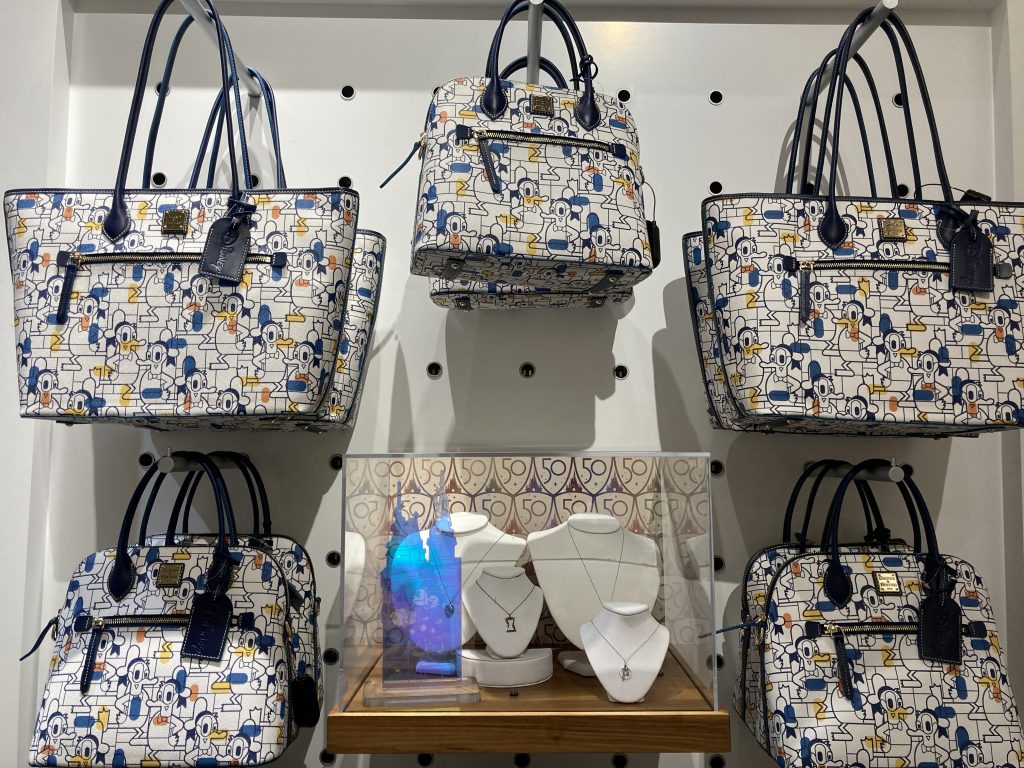 Loungefly
If Dooney & Bourke is not your thing, Loungefly has a wide selection of backpacks themed after your favorite movie, show, music, or pop culture icon. There must be hundreds of different types of Loungefly's, all adorable and fun. Next time you head to one of the theme parks, I often play the "Loungefly Game" where you count as many Loungefly's as you can; Disney park goers are sporting these fun bags!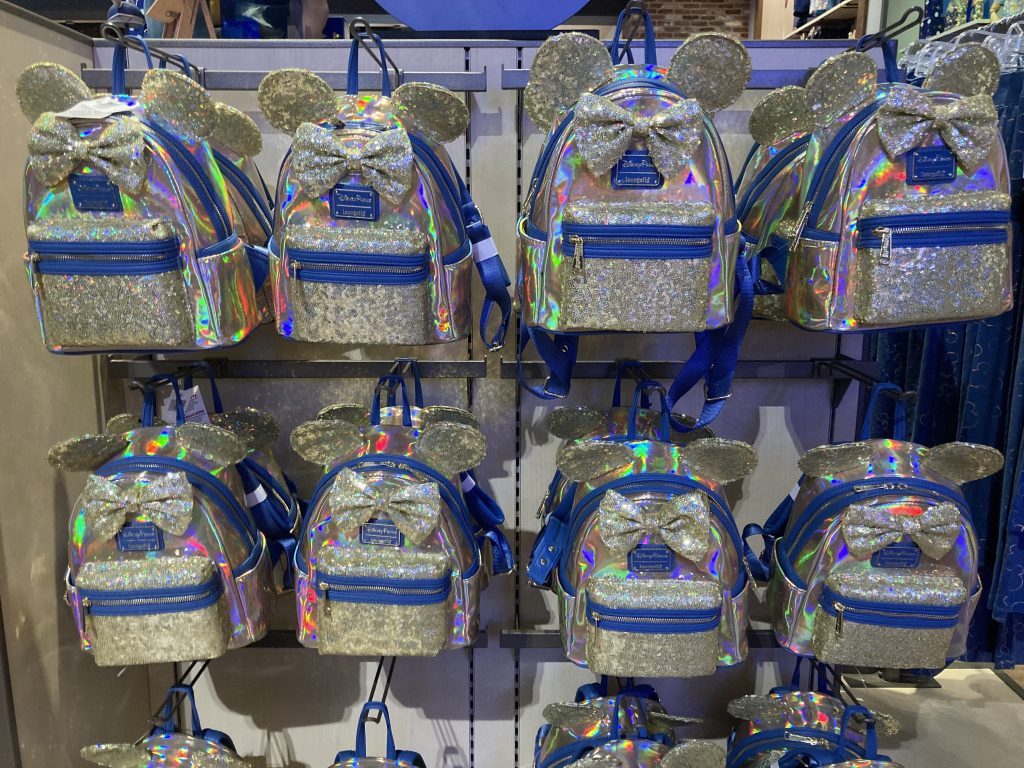 Minnie Mouse Headbands
Not only do you have an opportunity to accessorize with your newly beautifully purchased Loungefly, but you also have the opportunity to also match your bag with the variety of Minnie Mouse headbands offered throughout the Disney parks. While Disney fans can buy multiple headbands, I choose to opt for only one fancy headband that's sure to turn heads. I will admit, I never thought I was the one to invest in a pair of "ears" myself. But I do think if you want something unique and rare, Minnie Mouse headbands, can cost upwards of $600, might be the way to go! I recently purchased the 50th anniversary effervescent ears, beautifully adorned with silver white jewels. These ears are $500 before discount. I regret nothing! They are carefully worn and when they are stored, they are displayed for me to ogle at daily.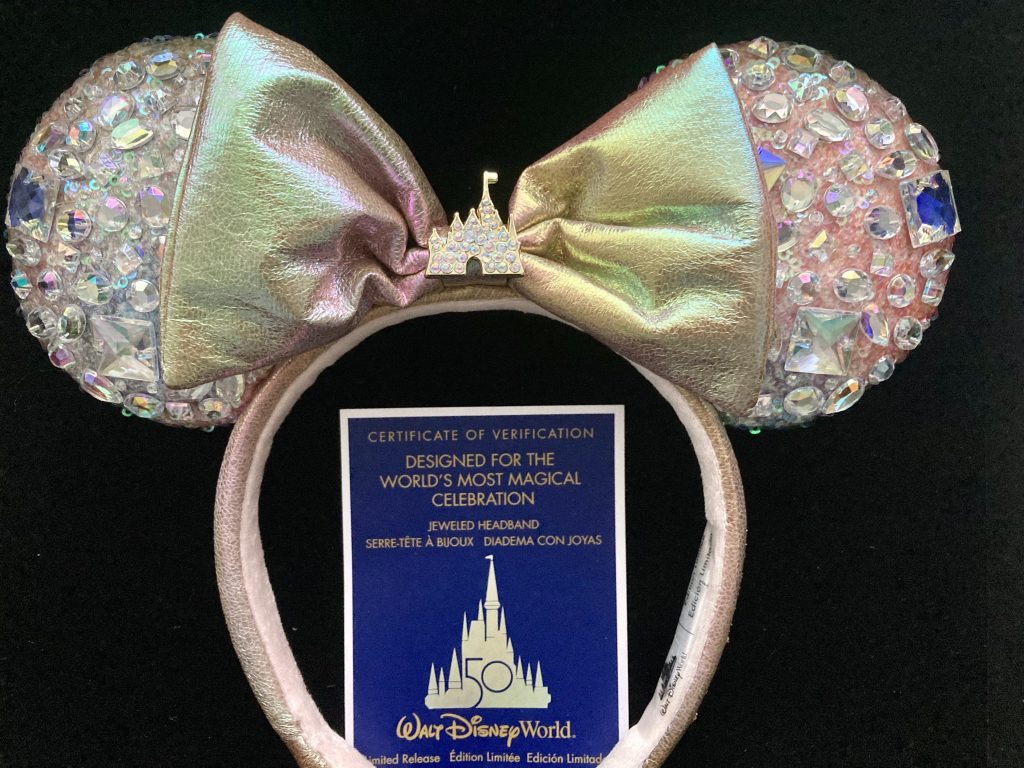 If you are a fan of Vera Wang and need some sparkle in your life, check out the brand new limited release Disney x Vera Wang Tiara Headband. Yours for only $600. Get the details on this piece here.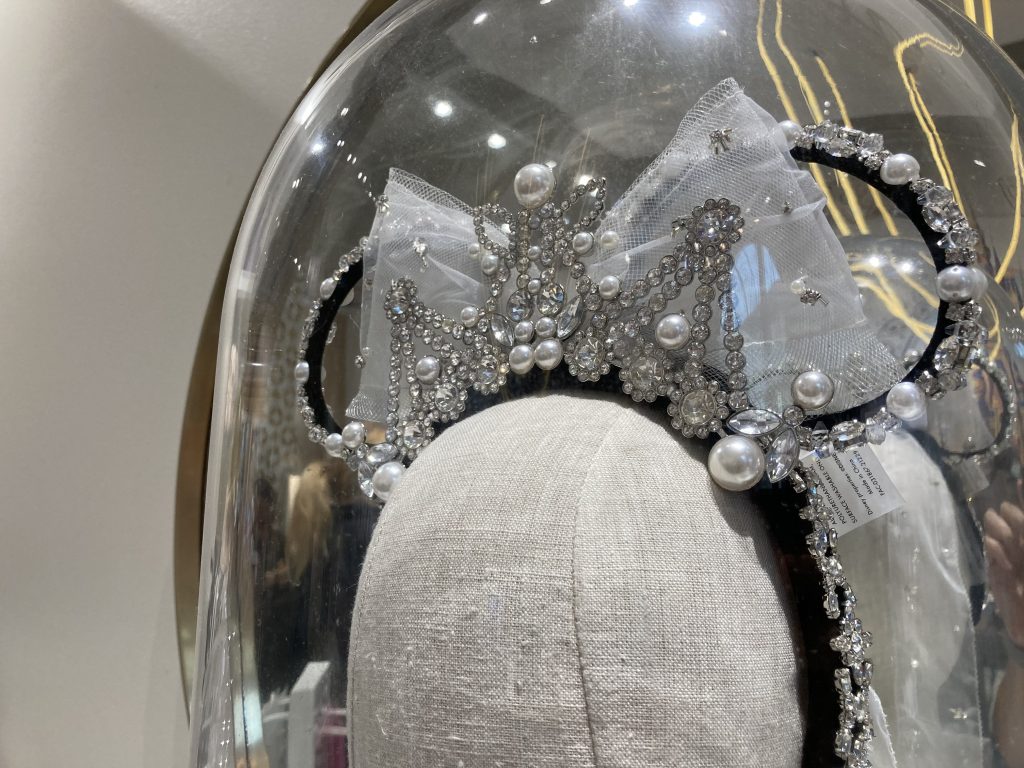 Jewelry
Maybe the sparkle is all that shines in jewelry? A wide selection is carried both in Walt Disney Parks and Resorts. You can shop Disney's own collection, or if you want to wow to the next level, other quality jewelers such as PANDORA, BaubleBar, Alex and Ani, and Betsy Johnson. Disney's wide range in jewelry options will make you shine bright with delight!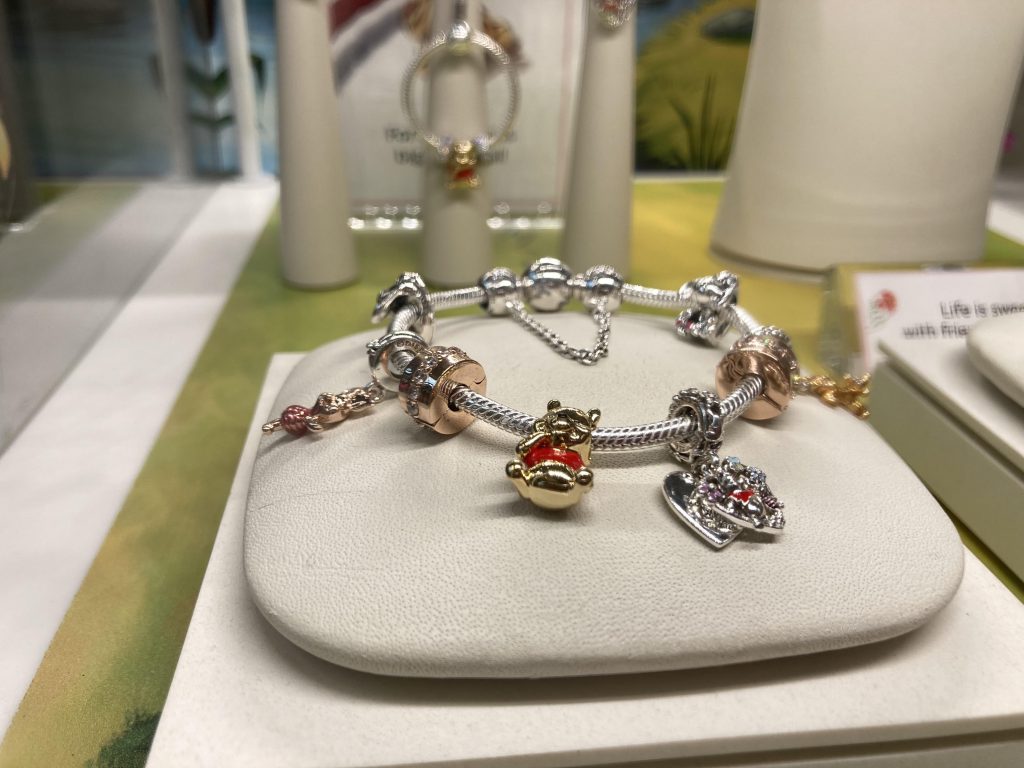 What is your go-to for the ultimate Disney souvenir? Next time you see the gift that sparkles in your eye, consider treating yourself to something fine and unique!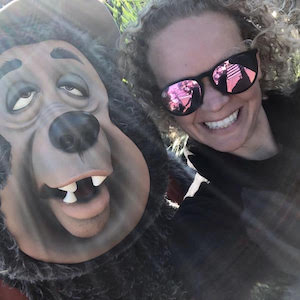 Written by
Rachel Cabanting
Contributing Writer
Disney is the ultimate hobby with Rachel and her family. When Rachel was serving in the military, returning from her second deployment overseas, she started dating another Disney fan that is now her husband. Their first date was in Disneyland, they were engaged in Walt Disney's secret Club 33, and they got married at Shades of Green located at Walt Disney World. Their wedding funds went toward the purchase of membership to the Disney Vacation Club. Today Rachel and her family continue to visit the happiest place on Earth while living in the Orlando area. They love to explore the Central Florida area as well as what their DVC membership can offer throughout Florida and beyond.