EPCOT's World Showcase at Walt Disney World Resort is a must-do activity for any park guest. Experience world culture like never before with 11 different country pavilions situated along a 1.3 mile circle around a lagoon. These World Showcase country pavilions are a unique feature of Epcot's that prides itself in being a "permanent World's Fair". Each pavilion contains food, landmarks, attractions, and shops dedicated to its country. This is a unique opportunity for park guests to shop for authentic souvenirs from these countries without leaving Florida.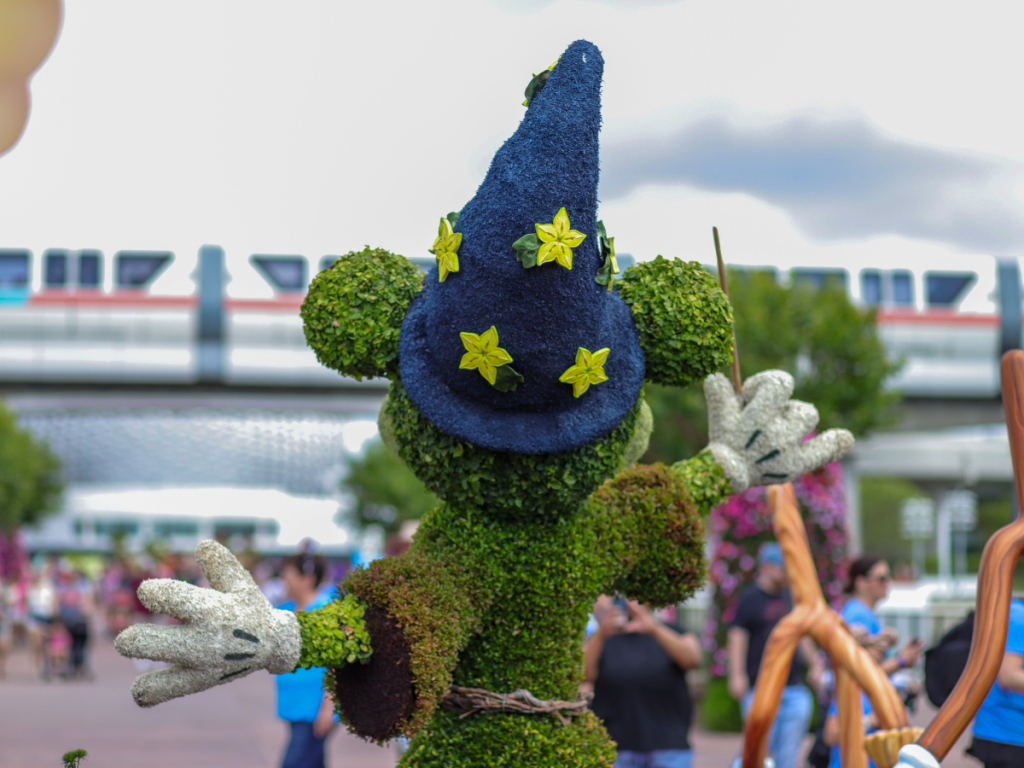 Kimonos From Japan
Perhaps one of the most impressive World Showcase stores, Mitsukoshi, in the Japan pavilion, is a great shop for authentic Japanese souvenirs. A highlight from this store is found in it's extensive selection of traditional Japanese garb, including beautiful authentic kimonos. In fact, Mitsukoshi originated as a door-to-door kimono shop in the year 1673. Here you will find kimono for women, children, men, as well as authentic sandals called zori or geta.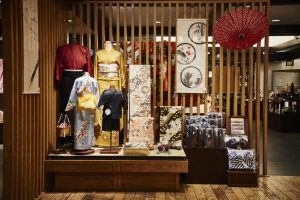 There are many other offerings at Mitsukoshi including umbrellas, tea sets, Japanese candy and snacks, toys, Nintendo and anime t-shirts and gear, and even bonsai trees. This shop is incredible and full of authentic and unique souvenirs.
Wood Carvings From Mexico
The Mexico pavilion is located inside a replica of a Mayan pyramid. Once you enter the pyramid you will feel as if you are walking through a Mexican street market. There are stands and stalls set up full of artisanal merchandise. Among this merchandise you'll find Oaxacan Wood Carvings. These carvings are hand-crafted, hand-painted carvings by Mexican artists. There are a variety of colors, subjects, and animals that are a mix of myth and reality. Because these carvings are all done by hand by artists, no two carvings will be the same. This makes for an incredibly unique and authentic souvenir.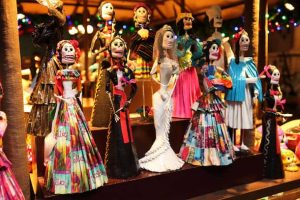 There are other authentic souvenirs available as well. Pinatas, glassware, sombreros, ponchos, and blankets are among the many hand-crafted items available for purchase.
Caramel In Germany
Nestled in the Germany pavilion at Epcot you'll find a homemade caramel shop featuring Werther's Original Caramel. Karamell-Küche is a shop featuring a German caramel treats. The smell of this shop alone is enough to intoxicate you and invite you to sample delicious authentic caramel treats. Anything that you can think of has been drenched in caramel at Karamell-Küche. Enjoy caramel apples, caramel popcorn, pretzels, brownies, cookies, fudge, fresh fruit, and more. If you can name it, you can probably find it here. This authentic souvenir might not last long, but it will certainly be memorable.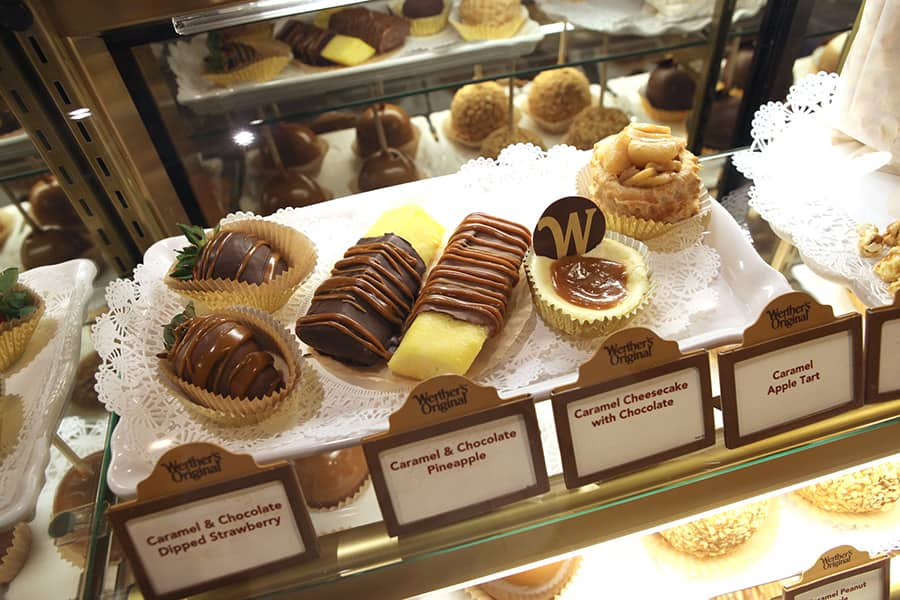 Perfume In France
If the first thing that comes to mind when you think of France is fancy and high-class, then you won't be disappointed in the offerings of the France pavilion at Epcot's World Showcase. La Signature in the France pavilion is an authorized retailer for many French fragrances and cosmetics. Every brand offered here is high-end and authentic to France. Here you will find countless perfumes, and a huge assortment of French makeup and cosmetics. This is the perfect souvenir for the cosmetics enthusiast, and is a unique opportunity to shop French brands that you can't find anywhere else in the United States.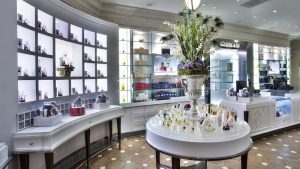 Find Authentic Souvenirs Throughout World Showcase
There are endless authentic souvenir opportunities throughout World Showcase. You will find unique souvenirs everywhere you go, and you'll find an authentic piece of every country in each pavilion you visit!
Written by
Megan Woodard
Contributing Writer
Megan was born into a Disney family. Her first trip to Disney World was when she was only 18 months old. Now as an adult, Megan loves to share the magic of Disney with her two toddlers. Keeping up with Disney news and Disney World knowledge is a fun hobby for Megan. Disney World is her favorite place to be and continuously brings back her childhood joy.