Walt Disney World is a resort that is packed full of rides that are fun for guests of all ages. Walt Disney World has a focus on family rides, but you can also find roller coasters and thrill rides scattered throughout the parks. There are several rides to experience in each Disney World park. Here are a few of my favorites and why I love them so much.
Haunted Mansion – Magic Kingdom
When going to a classic park like Magic Kingdom, I personally love visiting the classic rides. Peter Pan's Flight, It's A Small World, Pirates of the Caribbean, and Space Mountain are all classic Magic Kingdom rides and some of my personal favorites. However, Haunted Mansion holds the number one spot in my heart as my favorite Magic Kingdom ride.
I absolutely adore this ride for its charm in its practical effects. The imagineer's did their best work on the Haunted Mansion whether it be Madam Leota's head floating in a crystal ball, or dozens of ghosts dancing throughout the ride's ballroom scene. The haunting voice of the Ghost Host follows you throughout the attraction and immerses you within the 999 "Happy Haunts" residing within the mansion. My favorite scene in the Haunted Mansion is the finale Graveyard Scene in which your ride vehicle enters backwards after you've been thrown out of the mansion itself and entered the spirit world. I love soaking in all of the little details while the classic tune "Grim Grinning Ghosts" plays throughout.
The Haunted Mansion is such a popular attraction that it has spawned several versions of the ride in every Disney park throughout the globe. You can get an up-close and personal look at the ride and some of its effects on the "Marceline To Magic Kingdom" tour, which is an enchanting extra available for guests to purchase.
Spaceship Earth – EPCOT
When I think of EPCOT, the first thing that I envision is Spaceship Earth. Otherwise known as the "Epcot Ball", Spaceship Earth is the attraction that resides within Epcot's infamous landmark. I love Spaceship Earth for many reasons. I love that the ride is slow-moving, calm, and fun for myself and my children. I love the message behind Spaceship Earth and how it explores humanity's progress and achievements. And I love the educational content that is received while riding this ride.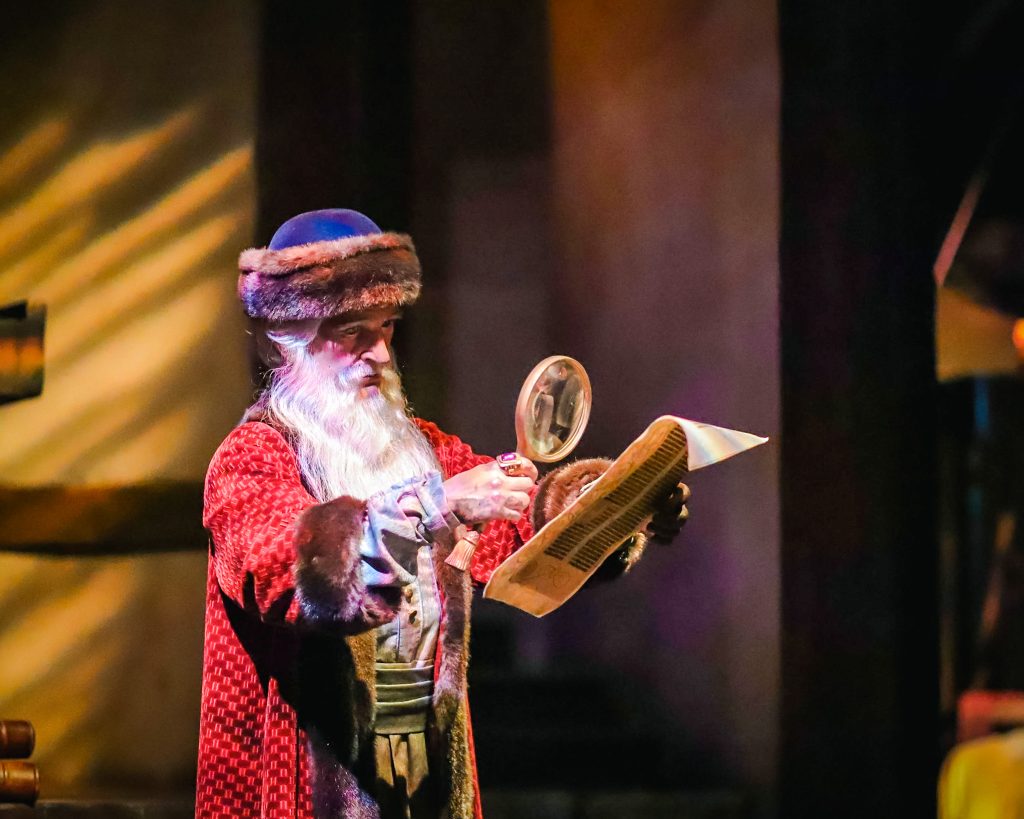 Spaceship Earth takes you on a journey throughout history and ends with hopeful messages about the future. This ride really invokes the original spirit of Epcot and what it means to be innovative and celebrate education. This ride had an announcement in early 2020 of a refurbishment and reimagining of the attraction, however these updates have been delayed due to the COVID19 pandemic and it is unclear when these updates will take place.
Mickey and Minnie's Runaway  Railway – Hollywood Studios
Located within another iconic park landmark, Mickey and Minnie's Runaway Railway is my favorite ride at Hollywood Studios. Once you step inside the Chinese Theater, you are transported to a Mickey and Minnie cartoon and into a crazy adventure starring the whole gang. I love this ride because it is suitable for guests of all heights and ages and is an excellent showcase on the imagineer's best modern work. The free-moving ride vehicles add an exciting twist on the classic dark ride experience.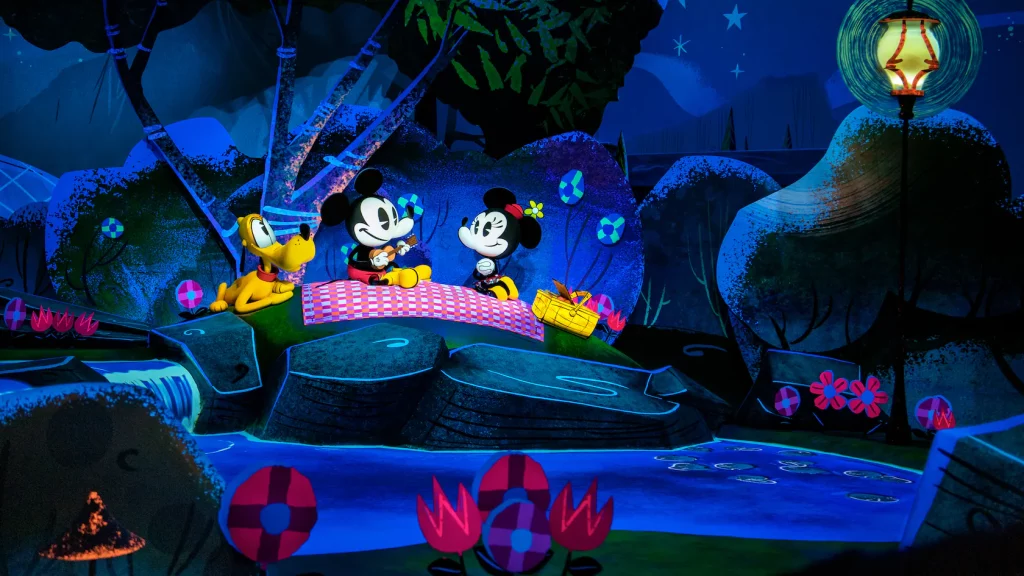 Both myself and my children love the storyline of Mickey and Minnie's Runaway Railway and all of the effects, scenery, and ride movement that it offers.
Dinosaur – Animal Kingdom
My favorite ride in Animal Kingdom might come as a surprise to some guests. I consider Dinosaur at Animal Kingdom to be one of the most underrated thrill rides on Disney property. I absolutely love the jarring and jerky movements that the ride vehicles put you through on this high-speed chase through the Jurassic. Everything from the movement to the sound effects make for an incredible immersive experience. I love the dips, turns, and jump scares from the terrifying predators of another time.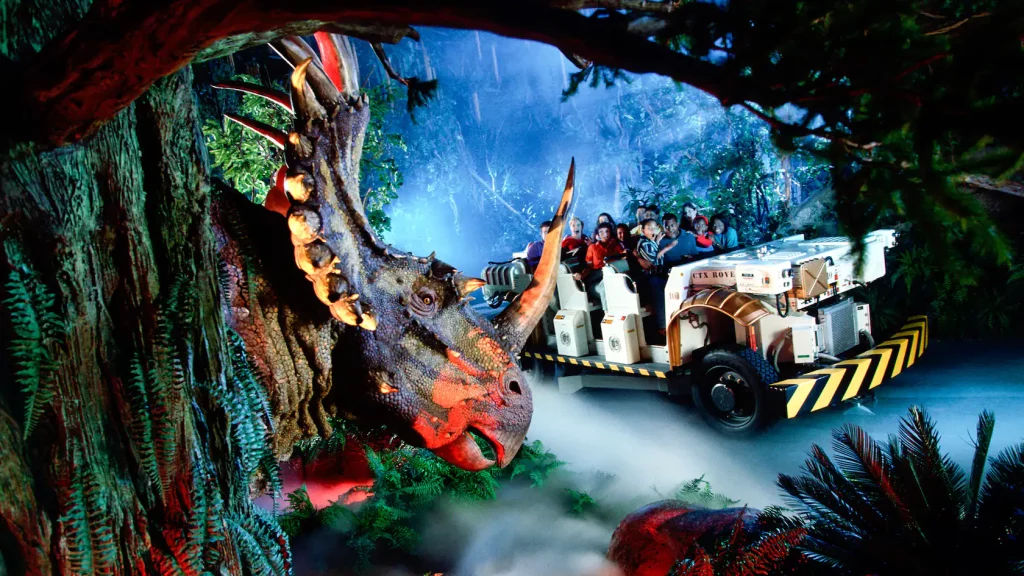 Dinosaur can be frightening for younger guests and is only for guests 40 inches or taller. This is a thrill ride that I could ride over and over again!
What are your favorite rides at Walt Disney World? Let us know in the comments below.
Featured Image by Disney
Written by
Megan Woodard
Contributing Writer
Megan was born into a Disney family. Her first trip to Disney World was when she was only 18 months old. Now as an adult, Megan loves to share the magic of Disney with her two toddlers. Keeping up with Disney news and Disney World knowledge is a fun hobby for Megan. Disney World is her favorite place to be and continuously brings back her childhood joy.