Liberty Square is one of Magic Kingdom's six themed "lands" and celebrates Walt Disney's love for American history. It is the smallest of the "lands", but it is not short on theming. Liberty Square is very decorated with scenery that makes you feel like you are stepping back into an idealized version of colonial America. Here are just a few of my favorite things to do in Liberty Square.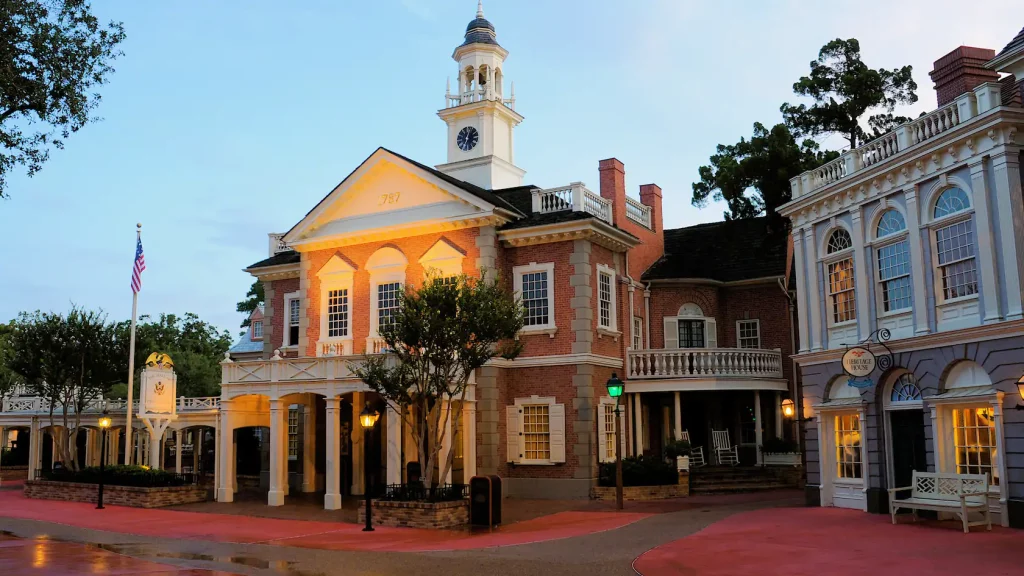 Haunted Mansion
The Haunted Mansion attraction is perhaps one of the most famous Disney attractions. There is a version of the Haunted Mansion in just about every Disney park across the globe. Disney World's Haunted Mansion is infamous for its special effects, haunted stretching room, and ghost host. This attraction is suitable for all heights, but some small children might find its ambience a bit spooky. This attraction really showcases Disney Imagineers' finest work and how innovative Disney dark rides can be. There are so many details in this ride which make it fun to experience again and again.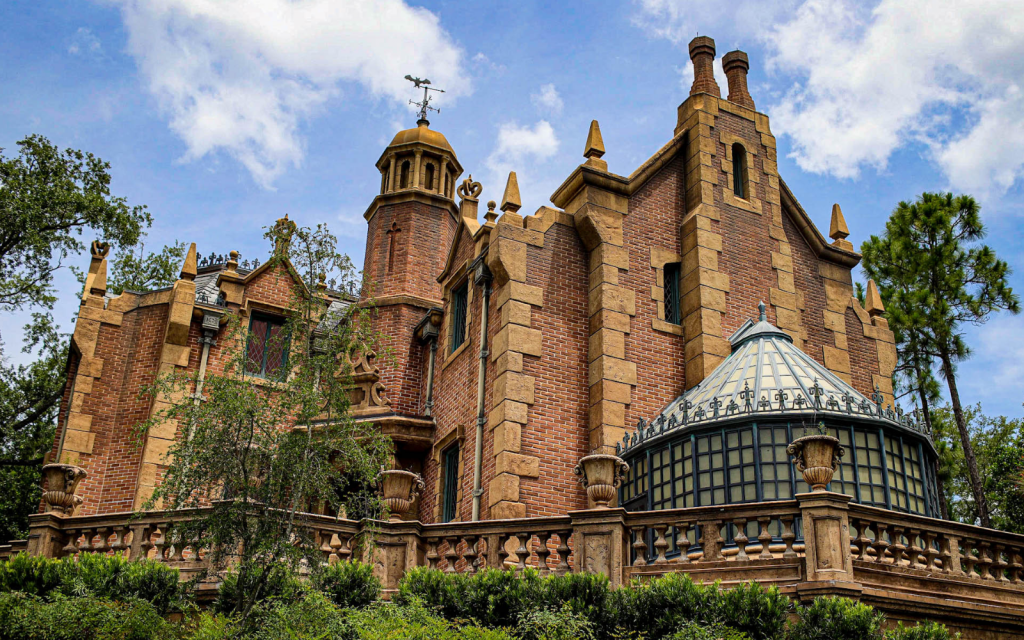 My favorite scene in the Haunted Mansion is the ballroom scene. This scene uses the famous Pepper's Ghost illusion to make animatronics appear transparent. Dozens of animatronics appear during this scene and each are performing a different act. On a recent trip to Magic Kingdom, I was fortunate enough to experience the Marceline to Magic Kingdom Tour in which I was able to witness the Pepper's Ghost effect up close and see how the ballroom scene in action. If you have the opportunity, I highly recommend the Marceline to Magic Kingdom Tour!
Explore The Scenery And Photo Ops
Liberty Square is a very thematic area and has a lot to look at. If you aren't paying attention you might miss things! Liberty Square is home to the Magic Kingdom's Liberty Tree. The Magic Kingdom's Liberty Tree is a tall southern oak that was transplanted to Magic Kingdom, and is over one-hundred years old. The tree is  decorated with thirteen hanging lanterns to represent the 13 American colonies.
Residing near by Magic Kingdom's Liberty Tree is a replica of the Liberty Bell. This Liberty Bell replica was cast from the same mold as the original Liberty Bell and its replicas. This Bell was cast specifically for the Magic Kingdom in 1989 as part of a July 4th celebration.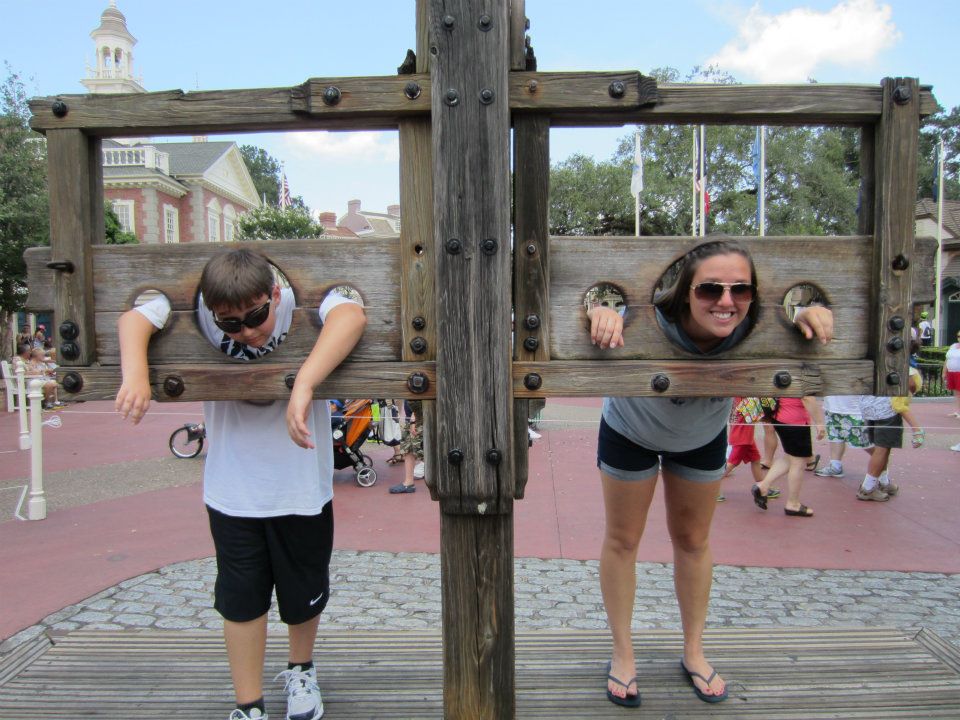 A very fun feature of Liberty Square is the pillory which makes for a great photo op. This device which was once used for punishment and public humiliation is now one of Magic Kingdom's best photo ops. A trip to Magic Kingdom isn't complete without a photo in the pillory.
Liberty Tree Tavern
Right in the heart of Liberty Square lies Liberty Tree Tavern. Liberty Tree Tavern is an all-you-care-to-enjoy style restaurant with food served family-style. This restaurant is themed to be reminiscent of colonial America and serves old favorites such as roast turkey, stuffing, mashed potatoes, and toffee cake. This is probably my favorite restaurant on Disney property. I can't get enough of the Thanksgiving style food here and I have to stop here every time I visit Walt Disney World.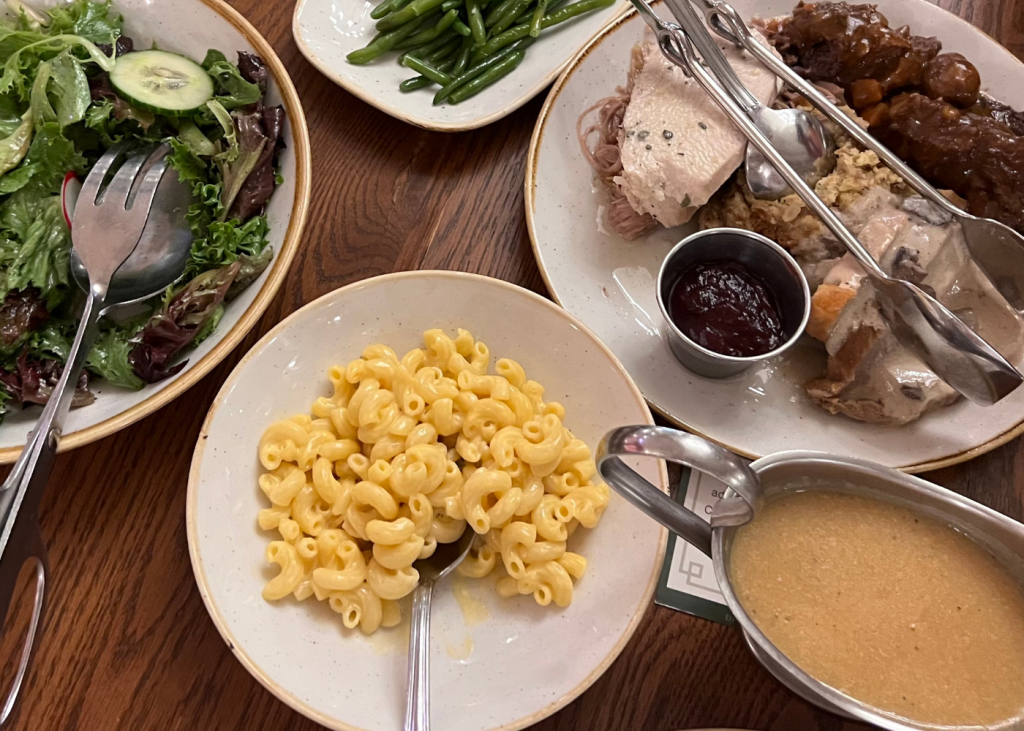 Liberty Square might not be a size-able area, but it is not short on activities and things to do. What is your favorite thing about Liberty Square?
Featured Photo: Emily Murray.
Written by
Megan Woodard
Contributing Writer
Megan was born into a Disney family. Her first trip to Disney World was when she was only 18 months old. Now as an adult, Megan loves to share the magic of Disney with her two toddlers. Keeping up with Disney news and Disney World knowledge is a fun hobby for Megan. Disney World is her favorite place to be and continuously brings back her childhood joy.