"Mousekeepers" are wonderful humans who tend to your Disney resort hotel rooms for the duration of your stay. In the traditional sense, they are housekeepers just as you would find at any hotel or resort. DVC handles Mousekeeping a bit differently than other resorts, and there have been some changes due to the COVID-19 pandemic. Here is everything you need to know about Mousekeeping at
Disney World Resorts.
Is Mousekeeping Back At Disney?
Mousekeeping is back at Disney, and it is considered to be operating under light cleaning. Previously, due to the COVID-19 pandemic Mousekeeping was scaled back drastically in order to reduce contact of other people entering your hotel room. Mousekeeping not only mantains your room during your stay, but also works hard in order to clean your room before you arrive. Before arriving at your resort, your room will undergo comprehensive cleaning with special attention to high-touch areas like tv remotes and door handles. They will also steam clean and/or vacuum floors of the rooms between guests. Any items that have been sanitized will be sealed in single use plastic bags.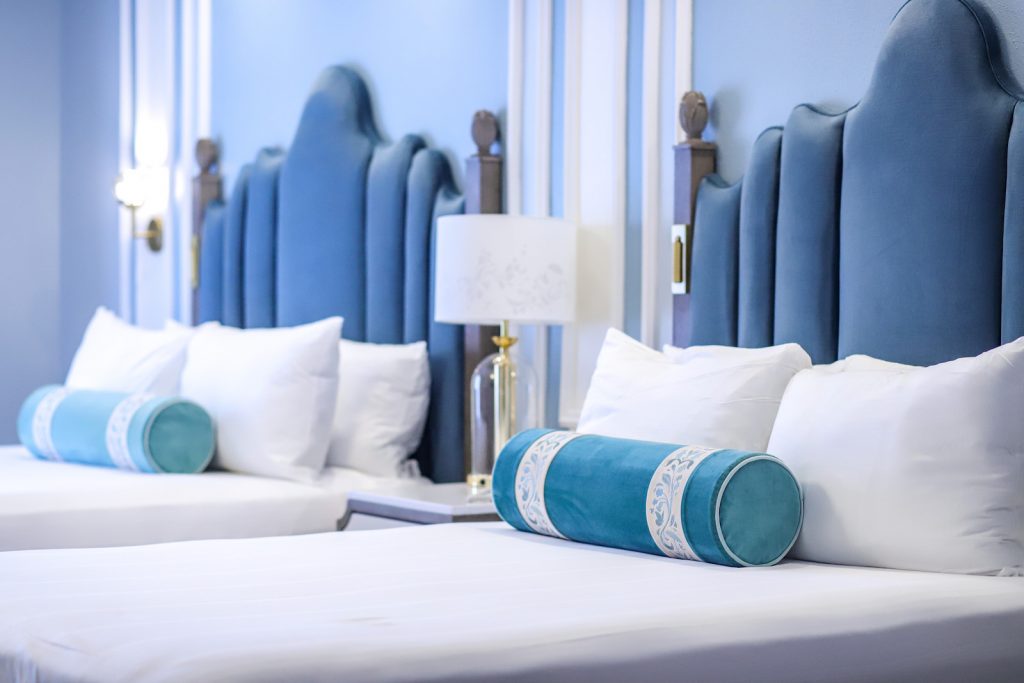 How Often Does Disney Mousekeeping Come?
Mousekeeping is currently servicing regular Disney hotel rooms every other day. If you are staying at a DVC resort or renting DVC points for your stay, you will receive Mousekeeping on the 4th and 8th day of your stay. During these service days, you will receive what Disney considers to be light housekeeping. This includes removal of trash and used towels, replenishment of towels and other amenities throughout the room and bathroom, wiping and cleaning of the vanity and surfaces, and vacuuming. Housekeeping tools will be cleaned in between rooms to help maintain cleanliness. If you still aren't comfortable with the idea of Mousekeeping entering your room, this service can be declined for the duration of your stay. However, Disney Cast Members will still be required to enter your room occasionally throughout your stay in order to perform safety checks.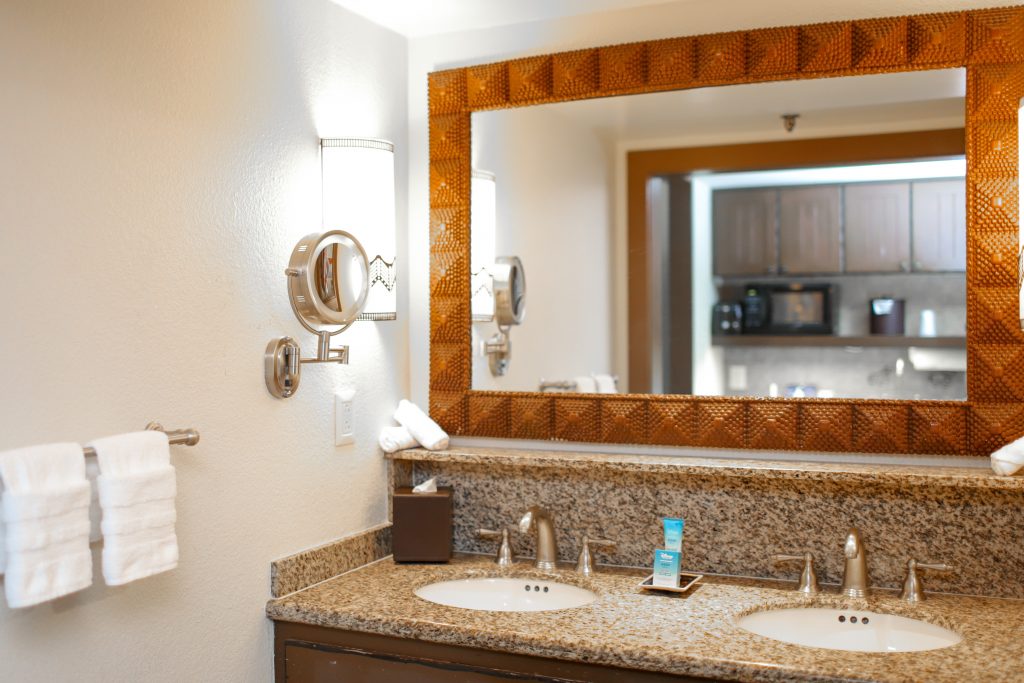 How Often Should I Tip Mousekeeping?
In general, it is a good idea to tip your Mousekeepers. Because you are not guaranteed to have the same Cast Member clean your room each time, it is recommended that you leave a tip each day that your room will be serviced, instead of all at once at the beginning or end your stay. Tipping is not required, but it is recommended if you feel like you would like to show your appreciation for the Cast Member's hard work. One dollar per person of your room is a good baseline for how much you should tip Mousekeepers.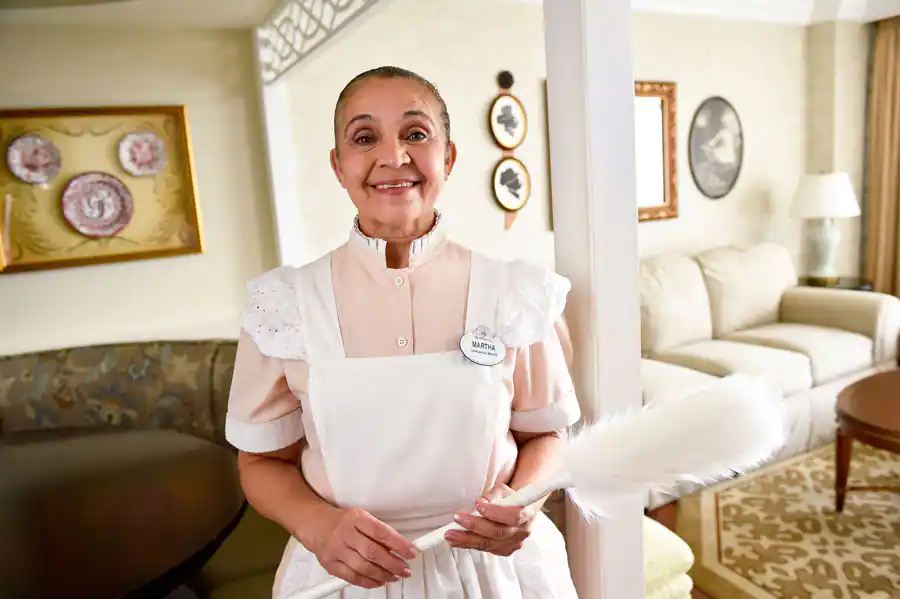 Mousekeepers Make Disney Magic Too
Mousekeepers at Disney World love to make Disney magic just as any other Cast Member would. You might walk into your hotel room one day and find that the Mousekeepers have arranged your towels into an animal or decoration. If your child has a stuffed animal in the room you might find that they have incorporated it into the design! Mousekeepers are valuable Disney Cast Members, and without them the Disney resort experience would not be the same.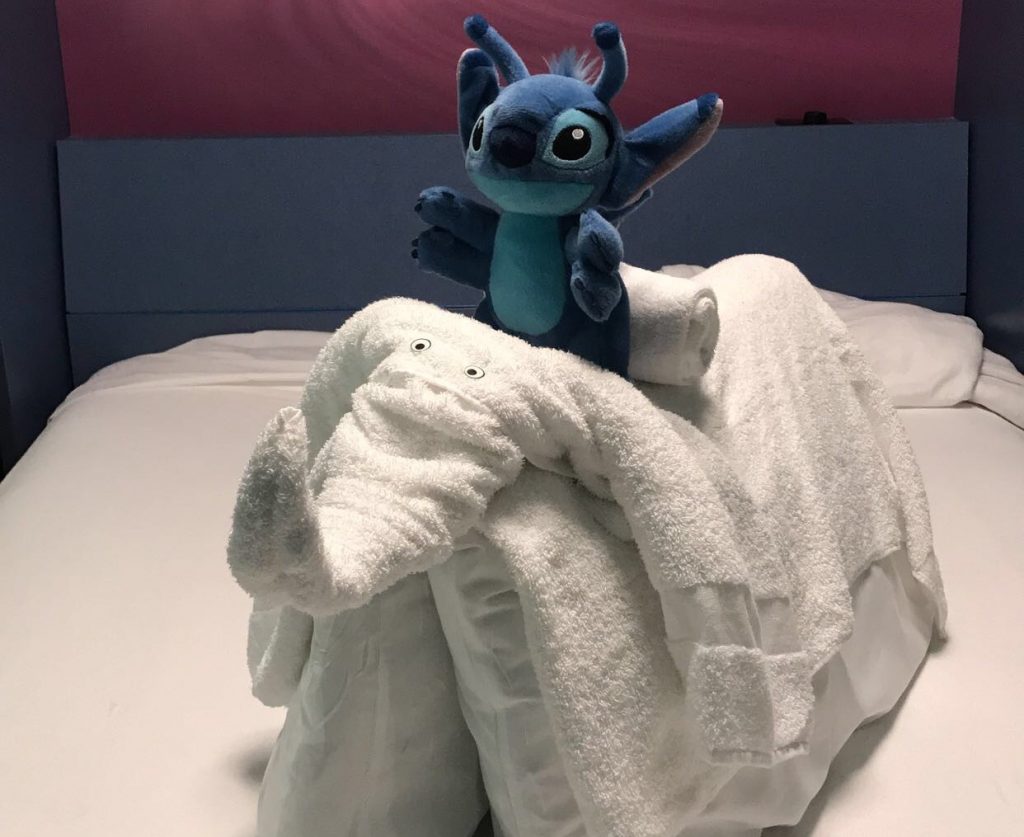 What's your favorite part about staying at DVC Resort? Let us know in the comments!
Featured Photo from WDW Cast & Community Facebook
Written by
Megan Woodard
Contributing Writer
Megan was born into a Disney family. Her first trip to Disney World was when she was only 18 months old. Now as an adult, Megan loves to share the magic of Disney with her two toddlers. Keeping up with Disney news and Disney World knowledge is a fun hobby for Megan. Disney World is her favorite place to be and continuously brings back her childhood joy.