Disney Vacation Club has raised the minimum number of Vacation Points that are needed to obtain a blue Membership card when purchasing directly from Disney to 150 points. It is important to note, owners who are currently eligible for full member benefits under the terms at the time of their original purchase will continue to qualify for their existing membership benefits. This change will only apply to new purchases being made on or after June 3rd, 2021.
Effective June 3, 2021, to obtain a Disney Vacation Club Membership Card, Members must accumulate a total of at least 150 Vacation Points purchased directly from Disney Vacation Development, Inc. Disney and Concierge Collections options are not available for ownership interests not purchased directly from Disney Vacation Development, Inc. after March 21, 2011, and, effective April 4, 2016, Members who have not purchased an ownership interest directly from Disney Vacation Development, Inc. will not have access to Membership Extras.

History of Full Member Benefit Point Minimums
Starting in 2016, Disney Vacation Club first introduced a 25 point minimum for Membership Extras, then raised the minimum threshold to 75 points in 2018. 
The direct purchase point minimum increase for 2018 was announced two weeks prior to it taking effect, which caused a huge influx of DVC buyers to make their purchase before the changes had been instated. 
In September of 2019, it was announced the threshold had been raised to 100 points.
In October of 2020, the minimum was raised to 125 points, and we are once again seeing the steady creep upward for direct purchases that qualify for perks.
What Are Full Member Benefits? What Is A DVC Blue Membership ID Card?
With the direct purchase from Disney of the now 150 points, DVC members are issued a blue membership ID card. Their card grants them:
Dining Discounts (primarily table-service) 

Shopping Discounts

Access to Gold Annual Passes + Annual Pass Discounts (suspended as of March 2020)

Access to the Moonlight Magic events (suspended as of March 2020)

Access to Booking Disney Cruise Line with Vacation Points (generally not a good value for your points

)

Access to Member's Lounge at Epcot
Please note, all of these benefits are subject to change, removal, or discontinuation. Buying a Disney Vacation Club membership, even directly from Disney themselves, can not guarantee you any of these benefits for the full length of ownership before your DVC contract's expiration date.
Many Blue Card Benefits Are Currently Suspended
The interesting part of this development is that it is taking place during a time when Disney Vacation Club has been unable to offer most of the perks that swayed DVC buyers toward a direct purchase in the past. 
Moonlight Magic
The popular Moonlight Magic evenings at Disney theme parks started in 2016 and were extended to over 12 dates each year. A small number of them were hosted in 2020 prior to the COVID-19 shutdown, but there has been little word about when they would return. 
Access to Gold Annual Passes + Discounts
Having your blue card also used to allow you to buy the Walt Disney World Gold Annual pass, and get discounts on the higher-priced Annual Passes. The Gold Pass is normally only available to Florida residents, but DVC members with blue membership cards were able to purchase them prior to all Annual Pass sales being halted in March of 2020. Even though there have been rumors of when Disney might offer Annual Passes again, there is currently no official word on when the sale of Annual Passes will return.
Access to Booking Disney Cruise Line with Vacation Points
Disney gives you approximately $5 per point when book cruises, but renting your points through DVC Shop Rentals can get you approximately $14 per point. When the 2021 maintenance dues range from $6.81 per point at Grand Floridian up to as high as $11.23 per point for Vero Beach contracts sold on or after 1/1/1996, we would recommend renting your points and paying cash for your Disney Cruises.
Member's Lounge at Epcot
Also the lounge at Epcot is rumored to close when the renovations at Epcot are complete, which has historically been a benefit to blue card DVC members. This has not yet been confirmed, but these rumors are a reminder that incidental benefits can be discontinued at any time.
Is Buying A DVC Directly From Disney Worth It?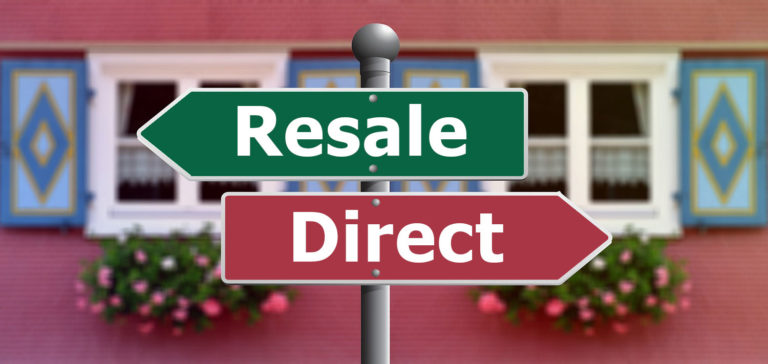 We have a lot of prospective buyers that are concerned about not getting a blue membership card by buying a resale contract. Choosing to buy on the resale market over buying direct is a highly personal choice, but our clients often find the cost savings of buying resale outweighs the benefits of buying directly from Disney.
The question to ask is, will you take advantage of the blue card benefits enough to make up for the huge cost savings of buying a resale contract versus direct purchases? This can be very hard to definitively determine since these incidental benefits are not guaranteed to stay the same, and can be discontinued at any time.
We've added a table below to get you started in finding the price difference between direct prices and resale prices. Due to the variance of prices between resale contracts at the same home resort, whether there are banked points or you're buying a stripped contract and other factors, we have added links to our current inventory so you can see for yourself the price difference between resale and direct contracts.
What are your thoughts on these new minimums for DVC member perks? Does buying directly from Disney make sense for your situation? We'd love to hear from you, let us know by leaving a comment below!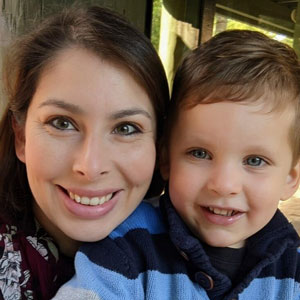 Written by
Rachel Van Norman
Contributing Writer
Rachel fell deeply in love with all things Disney as a little girl. Now as a wife and a mother herself, she shares this Disney obsession with her son and everyone around her. From her love of princesses to eating all the Disney food, Rachel spends her time radiating Disney magic and keeping everyone up to date on Disney news.