In a recent letter that Disney sent out, the company states that they will no longer offer complimentary Magic Bands to their Annual Passholders. Many Disney fans speculated this development would come after Disney announced it would be discontinuing complementary MagicBands for resort and hotel stays in June of last year. Disney states that this change is due to the new MagicMobile app that has been implemented on various smart devices. However, this may mean good news for those hoping to buy new Annual Passes soon.
No More MagicBands?
For those who love their MagicBands for the function and various design option, there is no need to be concerned. Although Disney will not offer complementary MagicBands after for those who renew their Annual Passes after August 16, 2021, the Magic Bands will still be available for purchase, and will continue to work exactly as before. There have been no announcements to indicate Disney will alter or halt the functionality of existing or newly purchased MagicBands.
For those who don't enjoy wearing the MagicBands, this policy change will be the perfect opportunity to switch to Disney's MagicMobile app. Guests will be able to utilize the features on this app on iPhones, Android phones, plus Apple Watch or Google Pay-enabled smartwatches. The MagicMobile app also has specialized designs that will allow guests to customize their app instead of having to purchase a new MagicBand.
Is Disney Bringing Back Annual Passes?
In the letter that Disney sent to its current Annual Pass Holders it stated that Disney "will no longer be offering complimentary MagicBands with Annual Pass purchases and renewals made August 16, 2021 and beyond."
Although there is no official word on the matter, chatter has begun online eluding to Annual Passes beginning to go on sale again starting on that August date. Only time will tell if this is really the case, but stay tuned to the DVC Shop blog for all the latest Disney news, and we'll be sure to update you as soon as we have official word on when Annual Passes will go on sale again.
What are your thoughts on the removal of complimentary MagicBands for Annual Pass Holders? Do you prefer using MagicMobile? Are you hoping to purchase Annual Passes soon? Let us know in the comments below.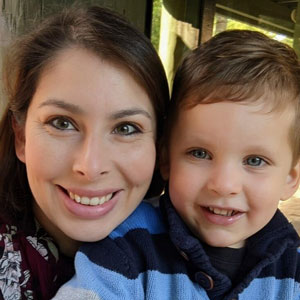 Written by
Rachel Van Norman
Contributing Writer
Rachel fell deeply in love with all things Disney as a little girl. Now as a wife and a mother herself, she shares this Disney obsession with her son and everyone around her. From her love of princesses to eating all the Disney food, Rachel spends her time radiating Disney magic and keeping everyone up to date on Disney news.