To celebrate May the 4th be With You, Disney PhotoPass service is now offering a set of special photo opportunities. Throughout Walt Disney World, PhotoPass photographers or as they are called on Batuu, Image Scanners, can take your picture with a little added pixie dust. These special effects photos are called Magic Shots. As of today, you can find 3 new Star Wars Magic Shots available at Disney's Hollywood Studios. Additionally, there is a spot where you can take a pictures with specific Star Wars themed prop. Read on to get all the intel on these Star Wars photo opportunities.
Holopuck Magic Shot
Across the galaxy, holopucks are a device used by bounty hunters, like The Mandalorian. Through holographic displays, bounty hunters get all the details of their next mission. With this Magic Shot, you too can hold one of these bounty pucks. When this photo appears on your My Disney Experience App, you see the holographic image of Boba Fett and word "Wanted" written in Aurebesh.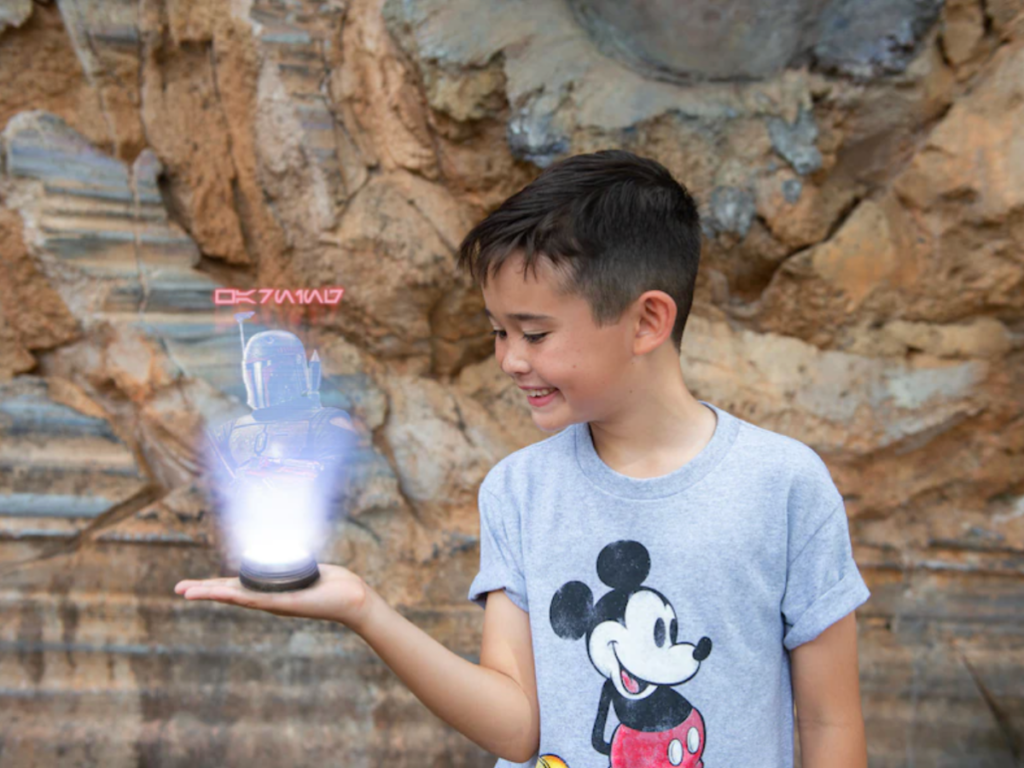 Training Droid Magic Shot
Whether you're a Youngling or a Jedi Master, we could use a little training every once in awhile. Not all of us can be like Luke Skywalker and train with Yoda on Dagobah. Instead, you can get some practice in with a floating training droid when you get this Magic Shot taken. You'll be just like Obi-Wan Kenobi in no time.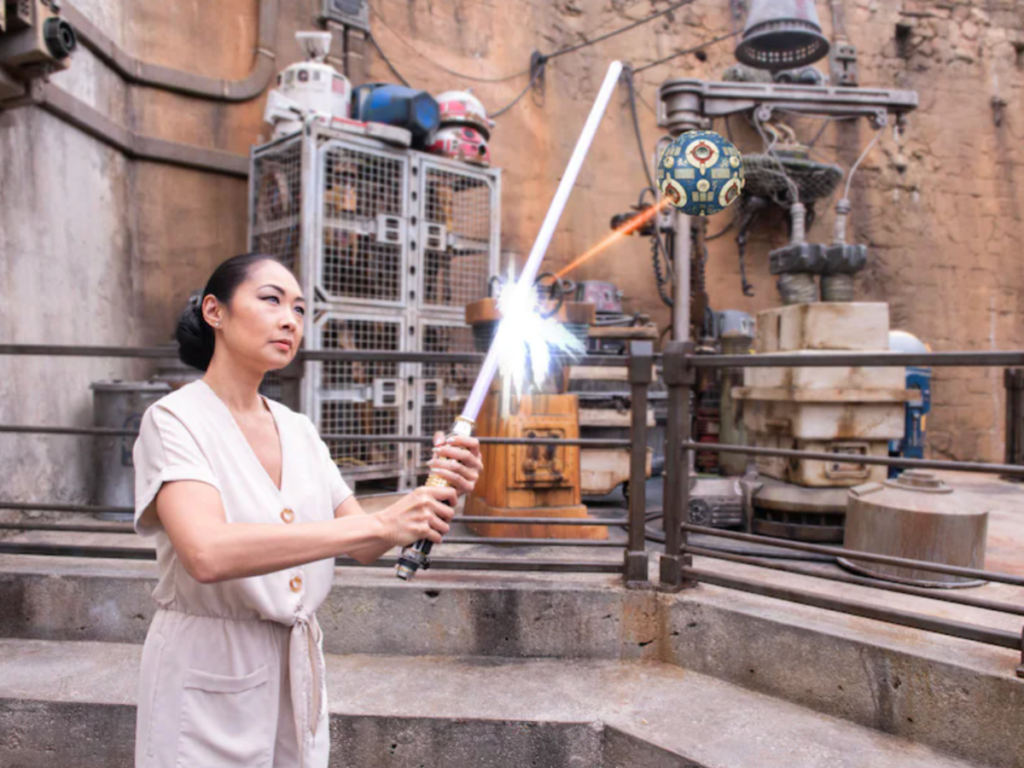 Boba Fett's Ship Magic Shot
The 3rd new Star Wars Magic Shot offering is an opportunity to take a photo with Boba Fett's ship. This picture allows you to pose as the Bounty Hunter's ship flies above you. You can find a PhotoPass Photographer near the Droid Depot in Galaxy's Edge for this Star Wars photo opportunity.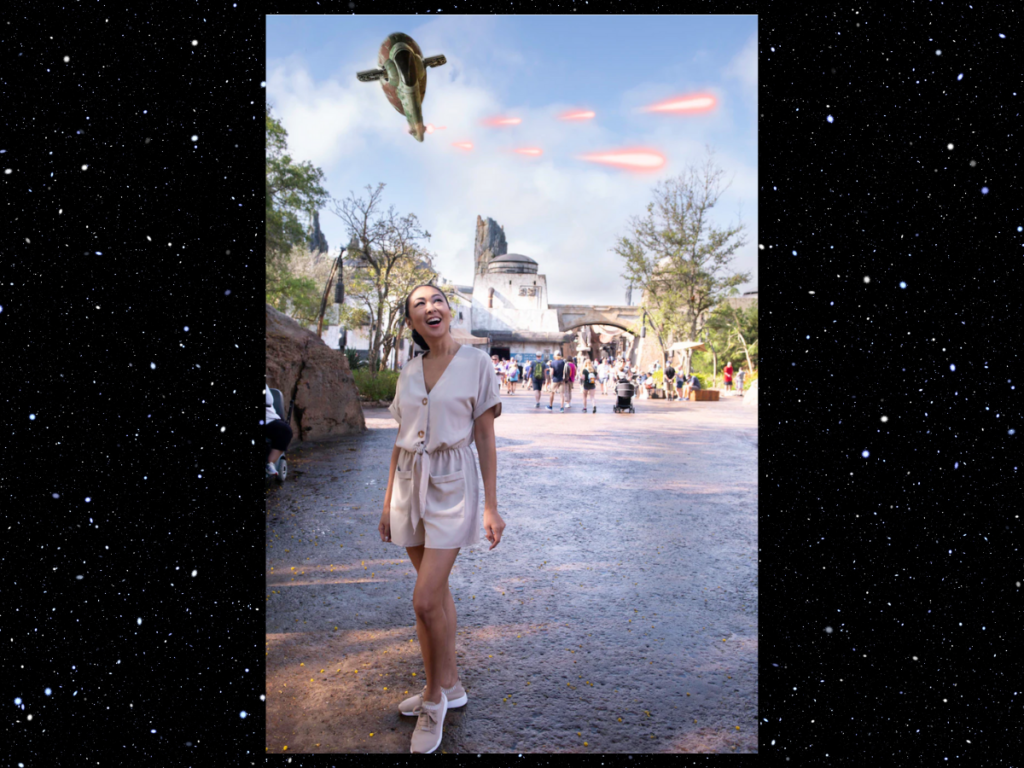 Lightsaber Photo
Along with the above Magic Shots, you can also take a photo holding an actual lightsaber. Once the sun has set on Batuu, you can take a picture wielding a powerful Jedi High Council member's lightsaber. That's right, look for the photographer with Mace Windu's purple lightsaber in the area across from Oga's Cantina.
Even though these Star War photo opportunities are being offered for May the 4th, they will be available after this celebration. Disney did not clarify how long these special pictures will be around.
Which of the new Star Wars photo opportunities are you most excited about? Let us know in the comments!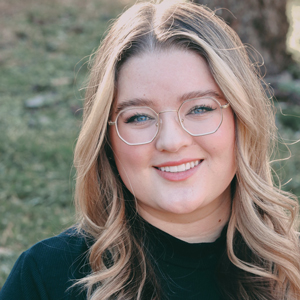 Written by
Emily Murray
Contributing Writer
For as long as Emily can remember, Disney has played a huge role in her life. Her infatuation with Disney resulted in many hours spent rewatching Toy Story and creating multiple powerpoints to convince her parents to book yet another vacation to the "Most Magical Place on Earth". In 2015, Emily followed one of her dreams and moved to Orlando, Florida where she spent just over five years working for the mouse in three separate roles. Emily is passionate about writing and using words creatively and concisely. She loves to make others laugh and hopes to sprinkle a little bit of magic into everything she does.