As you may have experienced, Disney Cast Members go out of their way to make guests of the Parks and Resorts feel special and help them to experience the Magic of Disney. From answering questions to giving a friendly smile, and reminding us to stay safe during a thrilling ride, Cast Members are highly trained in being the best when it comes to kindness, hospitality, and sorting out difficult situations. While being a Cast Member is an occupation that requires a lot of patience and, at times, tolerance of the sometimes-unpredictable weather forecast, I am sure you agree that the hard-working Cast Members deserve to have a little bit of fun, too.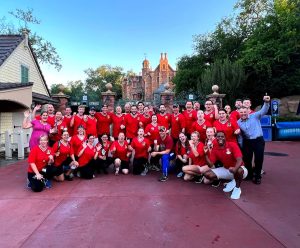 Did you know that every year Cast Members compete in canoe races in Magic Kingdom? Beginning before dawn, experienced and novice rowers climb on board a canoe to traverse the Rivers of America to complete in Canoe Races Of The World (C.R.O.W.). This nearly one-mile course is the route taken by the Liberty Square Riverboat that loops around Tom Sawyer Island. The goal is simple: have your team cross the finish line with the fastest time!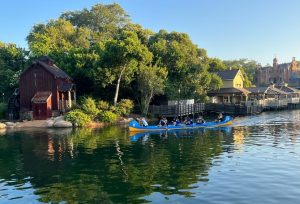 The tradition of C.R.O.W. began in 1963 in Disneyland and made its way to Magic Kingdom in 1973. This year, more than 70 teams of ten practiced for several weeks before participating in qualification heats which saw teams eliminated with each round. Any cast member is encouraged and eligible to participate, with an adaptive rowing device available for anyone who may need it. This year's final round of C.R.O.W. took place on May 22, 2023 before Magic Kingdom opened its doors to the public. The result – a fun and fierce competition among the competing teams who dress alike in matching shirts printed with original team names. The boat with the fastest time was awarded bragging rights for an entire year along with the coveted championship paddle.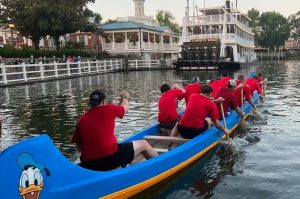 The canoes used in the races aren't your regular everyday canoe. They sit ten rowers, hold up to 1,000 pounds, and are painted in bright colors embellished with a favorite Disney pal. The boats that are used are actually repurposed from Davy Crockett's Explorer Canoes, an attraction which allowed guests to row around Rivers of America, similar to C.R.O.W. This opening day attraction permanently closed in Disney World in 1993, but remains open to this day in Critter Country at Disneyland Park.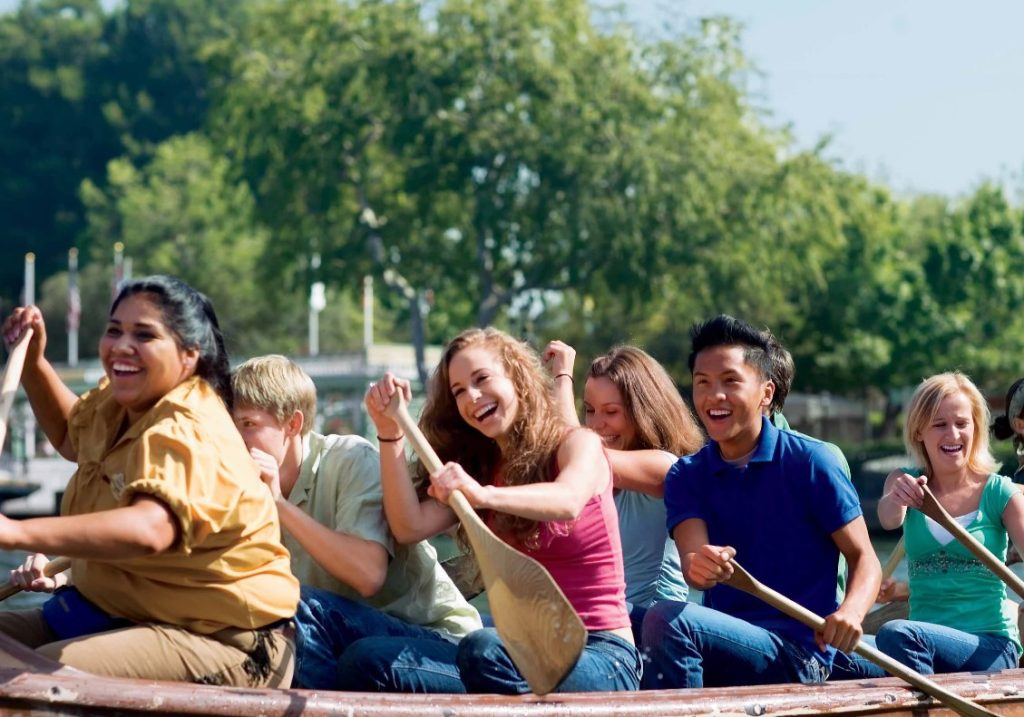 Cast Members do so much on and off stage to ensure that guests not only have a positive experience, but truly enjoy the enchantment of their Disney vacation. As a guest who appreciates their dedication, I love to see events like C.R.O.W. that give Cast Members a break from serving and the opportunity to have fun. Would you participate in the annual Canoe Races Of The World if you were a Disney Cast Member? Let us know in the comments below!
Featured Photo by Disney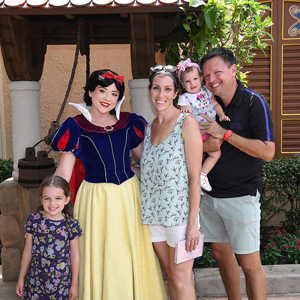 Written by
Shelley Wehler
Contributing Writer
Shelley is a stay-at-home mother of two girls living outside of Charlotte, North Carolina. Her love of all things Disney has grown even more as she sees the magic come alive through the lens of her young daughters. She spends her free time keeping up with the latest in Disney news and daydreaming of her next trip to the parks!