The Guardians of the Galaxy are coming to Epcot! This summer, guests will be able to experience the cosmic world of Marvel's Guardians of the Galaxy in a brand new attraction called Guardians of the Galaxy: Cosmic Rewind. This ride is sure to be a hit with fans of the movie franchise, as it will allow them to step into the world of Star-Lord and his friends. In this sneak peek video we've posted above, we'll give you a little more information about what you can expect from this new attraction.
Cosmic rewind was developed by Walt Disney Imagineering in collaboration with Marvel. The team worked closely together to create an attraction that would be true to the Guardians of the Galaxy universe, while also providing a fun and exciting experience for guests. Cosmic rewind is sure to be a hit with fans of the movies and comic books alike. The ride will take guests on a journey through space, as they help the Guardians save the galaxy from an evil villain. Along the way, riders will experience thrilling effects and be able to see some of their favorite Marvel characters.
The Attraction Entrance – Courtyard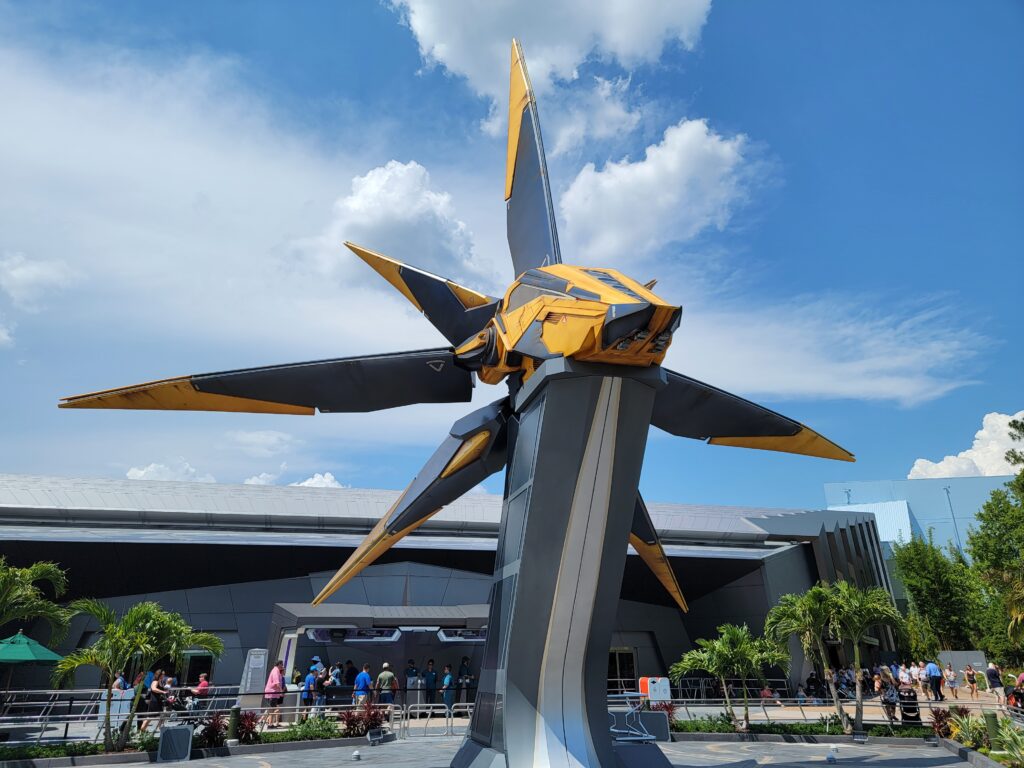 When you enter the courtyard leading to the attraction, you get an expansive view of the Milano, which is the ship that the Guardians of the Galaxy pilot during their adventures.
The Queue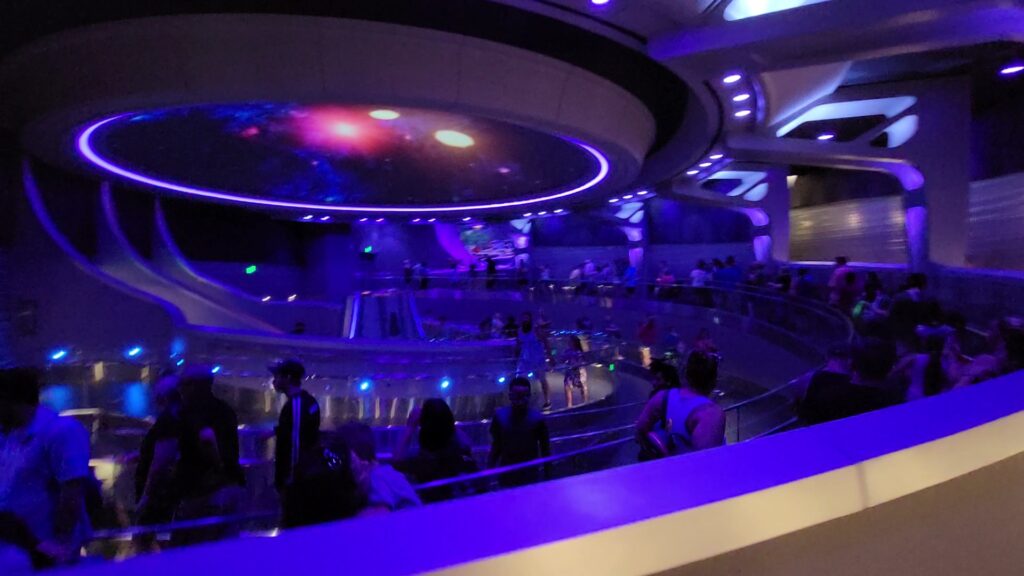 Once you enter the building that contains the queue, you can see that it's designed to give park guests a closer look at Xandar, which is in the Andromeda Galaxy and also the capital of the Nova Empire. As you enter the first room, which is referred to as the Galaxarium, you'll notice the ceiling has a huge overhead display that shows different planets and other celestial bodies. It's absolutely mesmerizing! There is quite a bit of space inside the building for the queue so hopefully you can keep cool while waiting in line during those hot summer months in Florida.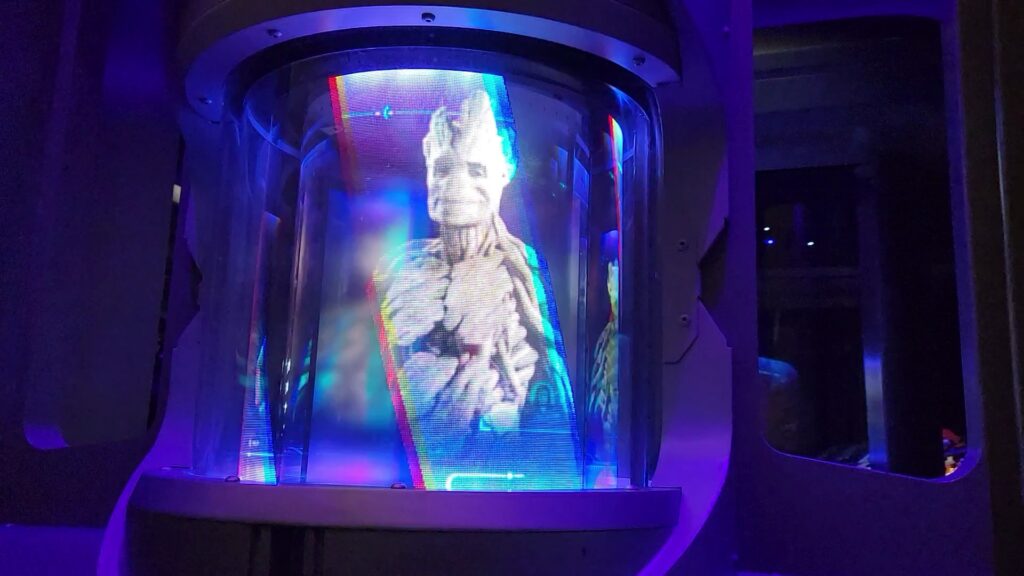 Along the way you can spot holograms of characters and little easter egg photos on the walls as well showing more details about Xandar.
Pre-Show #1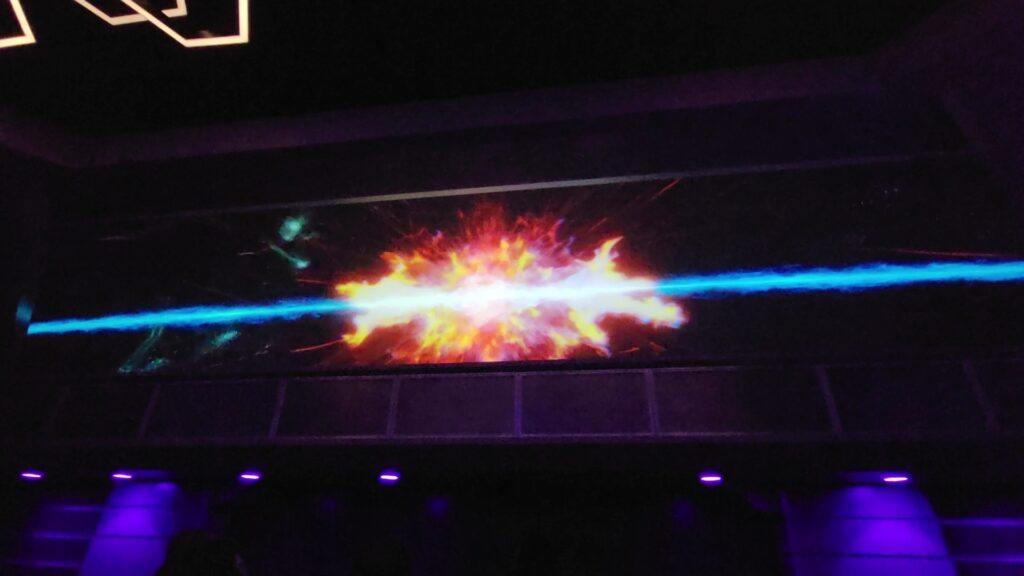 Next, you'll enter the 1st pre-show, and get a little foundation on what's in store for your adventure. We don't want to give too many spoilers here, but suffice it to say, there's some interstellar space travel in your future!
Pre-Show #2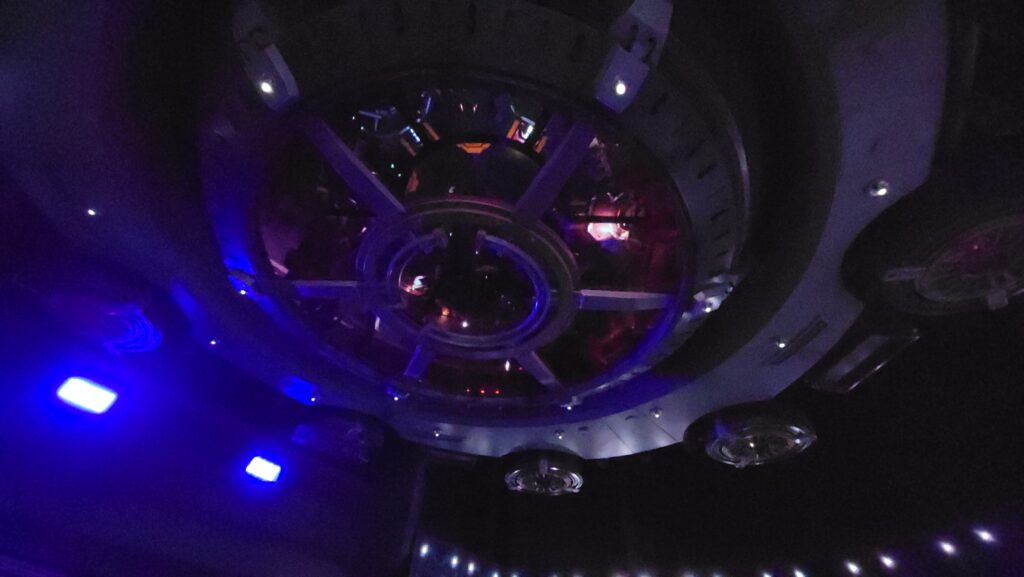 After that, you're actually treated to a second pre-show, which is where they are really starting to build the drama, and introduce a villain that will pop up throughout your adventure.
The Ride Vehicle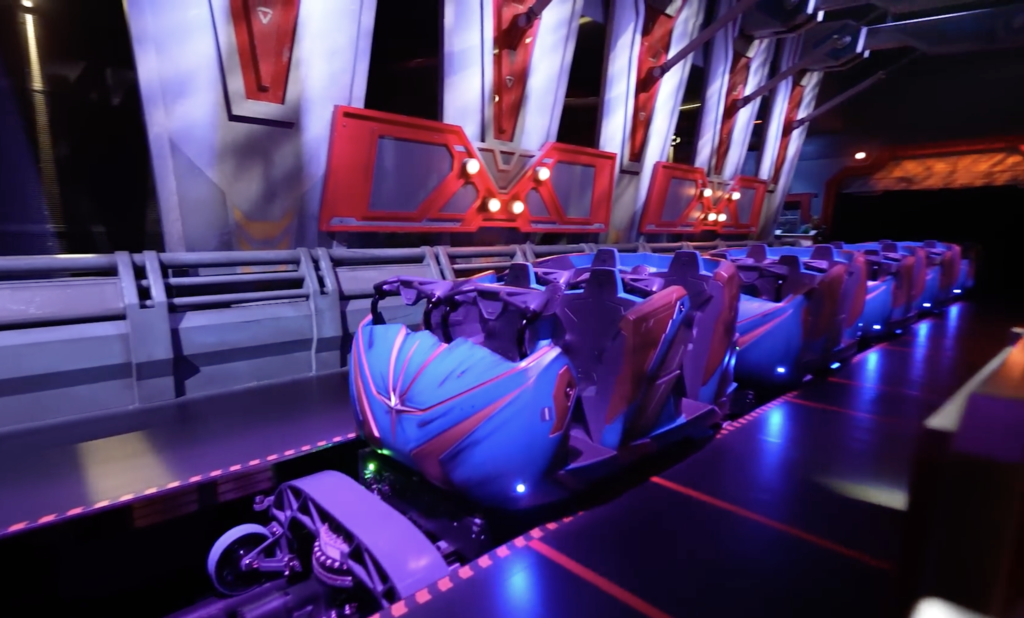 The vehicle for this attraction is a really unique take on a rollercoaster. There are five carts on each train and 4 seats on each cart. Each cart can independently twist and turn, and they use this feature to great effect while showcasing the action throughout the ride.
The Ride Experience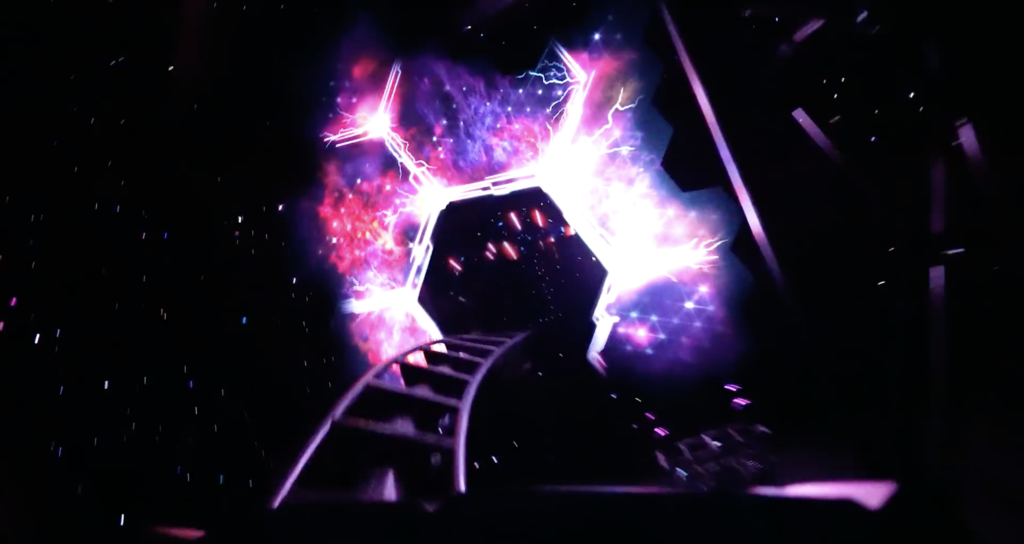 The ride itself is an indoor, dark rollercoaster similar to Space Mountain, but it features many flourishes of artwork throughout. Think of this ride as something like the roller coaster aspect of Space Mountain mixed with the exhibition / showcase style of Mickey and Minnie's Runaway Railway, it really is an amazing mixture of technology and art! Major centerpieces such as galaxies, moons, planets and more, are presented as the track winds in a spiral around them. As you approach these breath-taking centerpieces your cart turns inward for maximum viewing angles and a novel approach angle. You'll enter and exit various portals, whiz past constellations of stars, and jam along to the 70's inspired rock soundtrack, which lends perfectly to the high-energy pace of the attraction.
Cosmic Rewind will be the first ever attraction to feature a reverse launch, which propels guests backwards into space, but the ride is extremely smooth feeling. It feels as though there has been a lot of fine-tuning to get a high amount of thrill without being painful to ride by whipping your body around. When this happens near the beginning of the ride, you do get a shot-out-of-a-cannon feeling, much like Rock 'n' Roller Coaster, but it's not as physically jarring as it is theatrically jarring, a perfect balance!
Our Conclusion
Overall, we think this is a much-needed addition to the attraction lineup in Epcot, being it's first true rollercoaster. We can safely say, Disney fans who enjoy rollercoasters are going to really enjoy this attraction! It's going to be an iconic attraction for many years to come, and we can't wait for you all to experience it!
Are you excited for Guardians of the Galaxy: Cosmic Rewind? If you have had the opportunity to ride it or are looking forward to riding it soon, let us know your thoughts in the comments below, we'd love to hear from you!
Opening at Epcot on May 27th
Guardians of the Galaxy: Cosmic Rewind is set to open at Epcot on May 27th, 2022, and will begin using a virtual queue which will be very similar to the process that was previously used on the virtual queue for Rise of the Resistance at Hollywood Studios. Be sure to check back on the DVC Shop blog for more information about this new attraction, and all the other exciting things happening at Disney Vacation Club resorts and theme parks!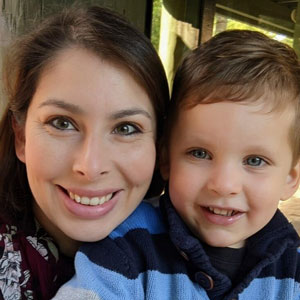 Written by
Rachel Van Norman
Contributing Writer
Rachel fell deeply in love with all things Disney as a little girl. Now as a wife and a mother herself, she shares this Disney obsession with her son and everyone around her. From her love of princesses to eating all the Disney food, Rachel spends her time radiating Disney magic and keeping everyone up to date on Disney news.