Visiting Disney World anytime between May and October means that you will likely be battling very high temperatures and humidity while exploring the parks. Florida is no stranger to heat and humidity so there are many strategic tools that Disney has implemented and many tricks that guests have been using over the years to stay cool while visiting the parks. Here are a few tips to beat the summer heat at Disney.
Cool Zones & Attractions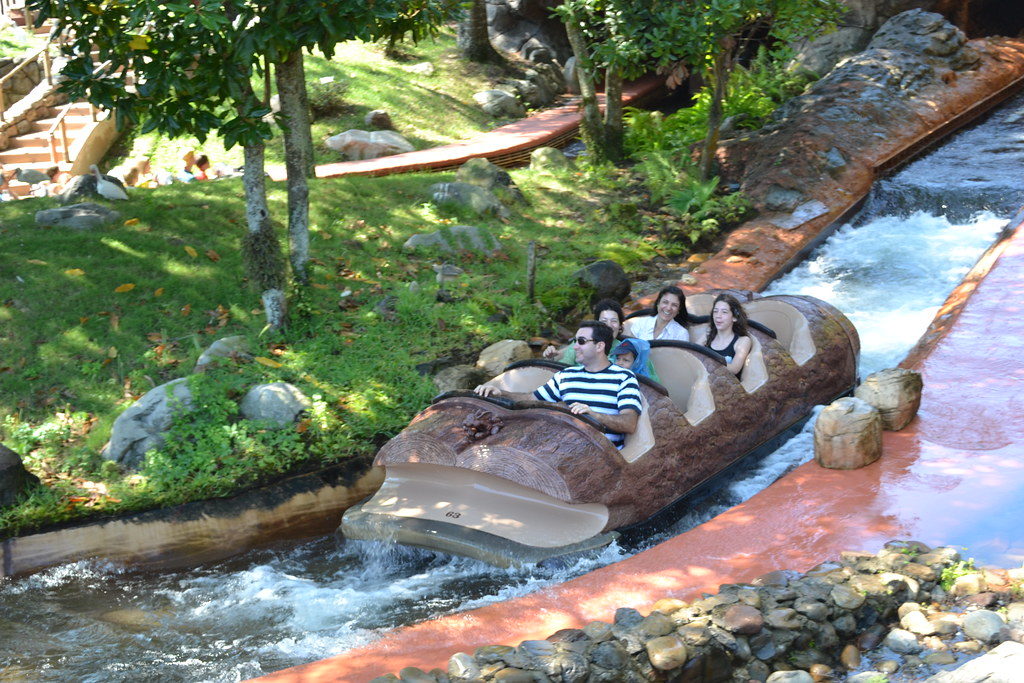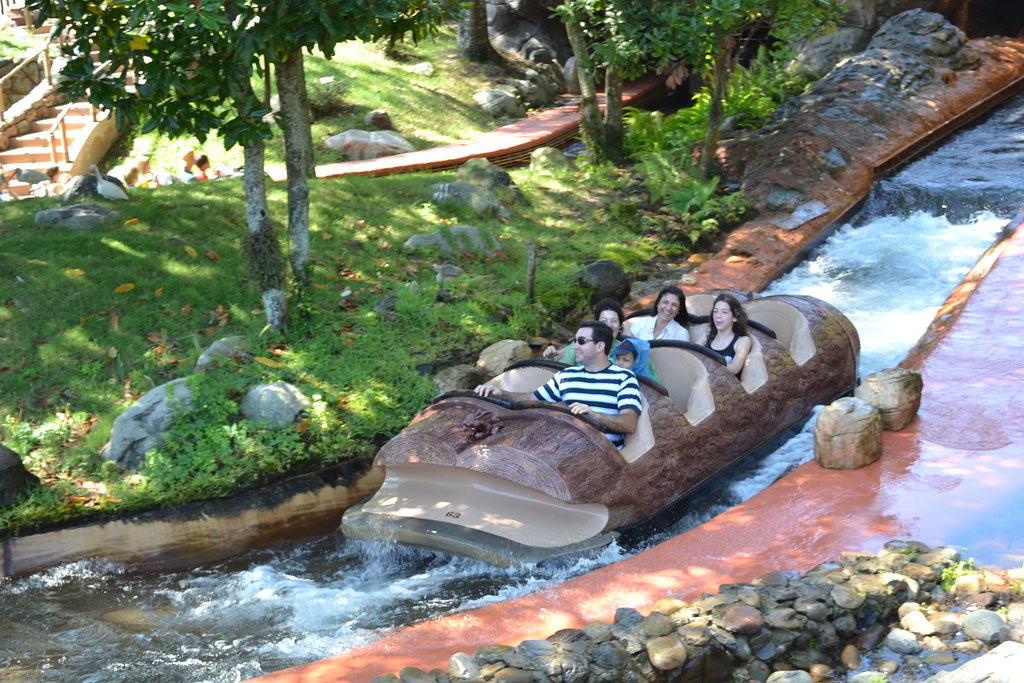 The Disney Resort is a well laid out complex that provides guests with many places to find relief from the Florida heat and sun. The most knowledgeable of guests knows where in each park they can find a cool place to hang out and cool down. Here are a few places in the four theme parks you can find a cool, shady place to cool off and recoup from the hot Florida sun.
Epcot
Test Track Cool Zone – Cool misters and light, fluffy frozen Cokes available for purchase.

Mexico Pavilion – Large open pavilion with great AC and a nighttime outdoor motif that instantly makes you feel cool. Bonus: Jump in line for the Grand Fiesta attraction. The line is generally fairly short and it as well as the ride is completely indoors.

The Land Pavilion – Huge pavilion with lots of seating, great AC and wonderful food options.
Magic Kingdom
The Emporium Shops – Interconnected shops along Main Street (an original crowd control strategy). Wander from shop to shop all while enjoying the great AC.

Mickey's Philharmagic – 4-D show with comfortable chairs and strong AC.

Splash Mountain – Log flume ride that guarantees you'll get wet and feel a bit cooler while wandering through the park afterwards.
Hollywood Studios
PizzeRizzo (formerly Pizza Planet) – Large quick service restaurant with plenty of indoor seating and cool beverages.

Voyage of the Little Mermaid – 15-minute live action and puppet show where you can sit in a cool theater and relax for a bit.
Animal Kingdom
Festival of the Lion King – Spectacular 30-minute show with acrobatics in an air-conditioned theater.

Finding Nemo – 40-minute musical stage show set in a large theater with plenty of seating and strong AC.

Dinosaur – Exciting indoor dark ride with a mostly indoor queue.

Kali River Rapids – River rapid ride that guarantees you'll get properly soaked.
Stay Hydrated
Every year thousands of people suffer from heat related emergencies in Florida. Locals will tell you the heat and sun are not to be underestimated. Make sure you drink plenty of water while in the parks. The great news is that Disney knows how important hydration is and guests can ask for complimentary ice water at most dining establishments at the Disney Resort. Another great tip is to bring a lightweight water bottle with you and fill it with water before leaving any restaurant you dine in. You can also fill water bottles at drinking fountains around the parks, usually located near restrooms.
Take It Easy & Take A Break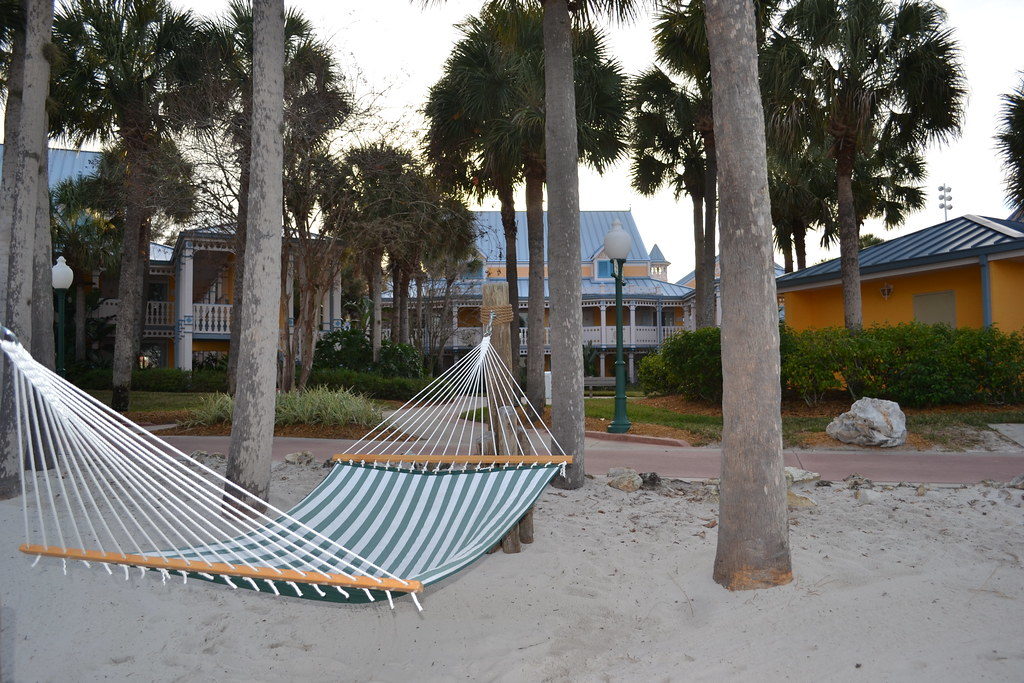 It may be tempting to run through the parks to get in as many rides and attractions as possible. When visiting the parks in the middle of the Summer (and Fall) heat you should really try to pace yourself as you make your way from one attraction to the next. Make your way through the parks at a leisurely pace and make sure to take breaks in air-conditioned buildings, shops and cafes as necessary. 
Better yet, why not take a break back at your hotel? If you usually head to the parks early in the morning, by 3pm you might feel pretty hot and exhausted. It often gets up to 90º by 10AM in Orlando. Heading to your hotel for a midday break is a perfect way to cool off and regroup. After a nice siesta, head back to the parks and enjoy all the evening festivities at much more manageable temperatures.
Frosty Drinks and Treats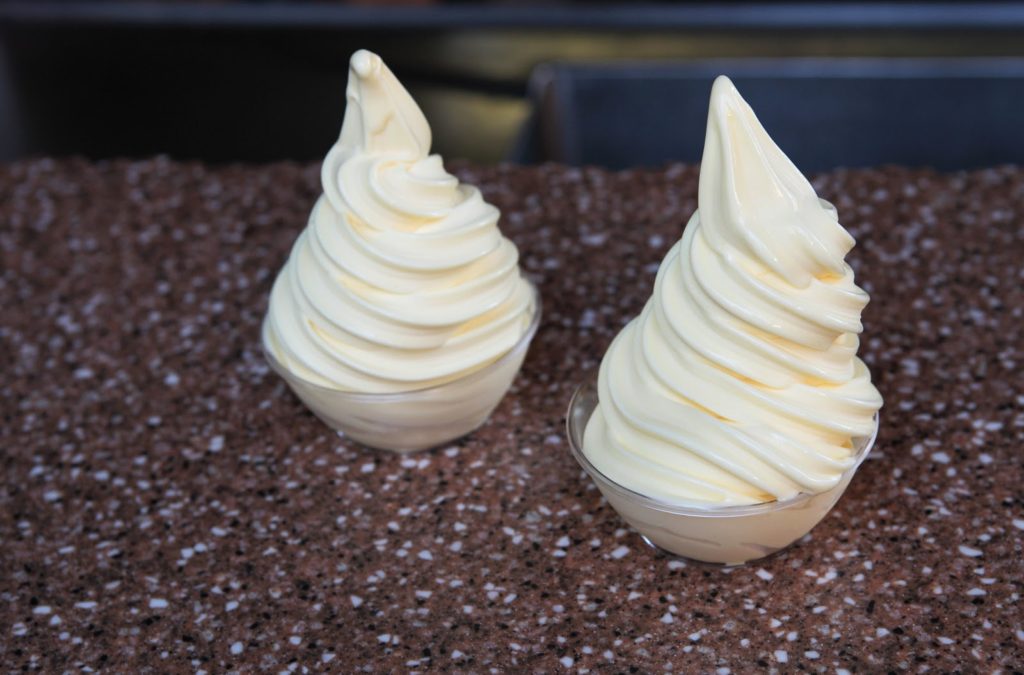 Being set in Florida, the Disney parks have a large number of frosty drinks and treats to help you keep cool throughout the day. From granitas, to frozen Cokes to smoothies, popsicles and ice cream, there are plenty of options to choose from. The best part, these tasty treats are never far as each park has many shops & carts that sell your favorite novelties. Try a famous Mickey Ice Cream Bar or the ever popular Dole Whip to keep you cool. 
Breathable & Protective Clothing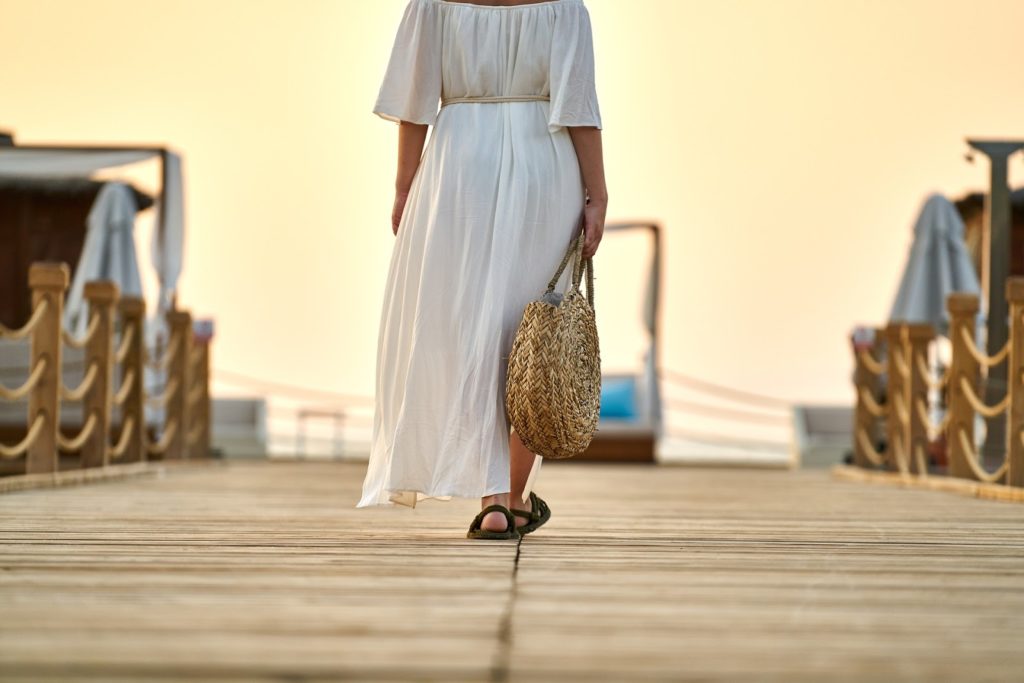 This may seem like an obvious tip but many guests don't prepare well when heading to the parks in the middle of Summer. Try to avoid wearing jeans or tight clothing (i.e. leggings) while at the parks. These are not breathable and can become downright uncomfortable after several hours in the heat. Take a tip from hot climate natives and wear loose fitting, light cotton clothing that protects you from the sun and allows air flow. Flowy dresses, wide leg linen pants, lightweight tops with sleeves are all great choices.
The warm weather and 230 average days of sunshine is one of the reasons millions of people flock to Florida each year, but it can be a challenge to manage the heat while enjoying your time at Disney. We hope these tips to beat the summer heat at Disney will help you stay cool on your next Disney vacation.
Guest Author
Katherine Rand