It is no secret that one of the most popular attractions in Disney's Hollywood Studios right now is Star Wars: Rise of the Resistance. This ride is a testament to Disney's design prowess, not only in the way that this ride was built, but also in the innovative way Disney is managing the virtual queue process. 
Although the virtual queue's design serves a purpose, some park guests have found it can be a difficult, sometimes anxiety-inducing experience to get a reservation in a boarding group. In this article, we'll be showing you everything you need to know so you can rest easy knowing you and your family will get to ride this amazing attraction.
In order to ride Star Wars: Rise of the Resistance, guests will have to join the virtual queue. This queue was originally set up by Disney in order to prevent a huge influx of guests coming into Disney's Hollywood Studios at one time. It achieves this by scheduling boarding groups that are spread throughout the day, but Disney has made some alterations to the process after reopening the parks. 
So, what's different about the new virtual queue process for this ride? For the first time guests do not have to be inside of the park in order to join. All guests hoping to join the queue for this ride will simply need to have park reservations for Disney's Hollywood Studios. 
Although the park currently has limited capacity, it is important to keep in mind that there is still a chance that you may not be able to get in a boarding group, but following the advice in this article can dramatically increase your chances of getting into a boarding group.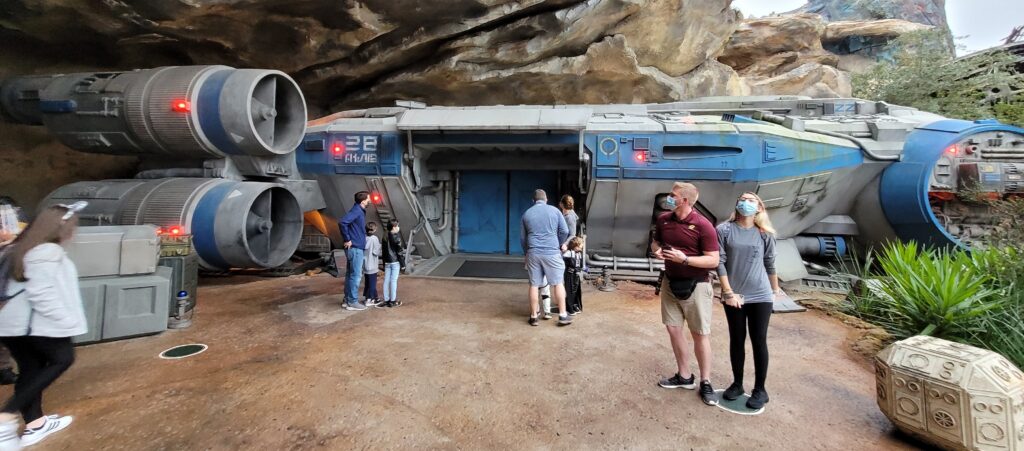 My Disney Experience App
If you don't already have the My Disney Experience App, make sure to have it downloaded and ready to go the night before your reservation. Not only is this app extremely useful inside of the parks for using mobile ordering or finding directions, it is also your only way onto the virtual queue. You can download this app on both the Google Play Store and the Apple App Store.
Once you have the app set up, make sure that your entire party is added onto the Family and Friends list that is inside of the app. This allows everyone to join the same boarding group at the same time. Every adult in your party that is interested in riding Rise of the Resistance will need a My Disney Experience account and be linked together. If you are planning on bringing children on the ride, be sure that they are listed as a guest that you can manage on your account.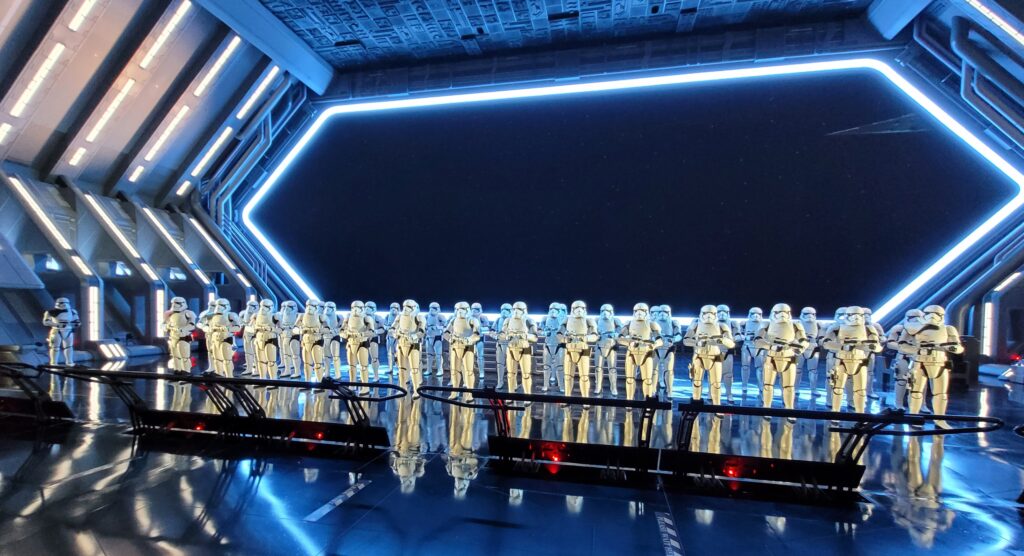 Virtual Queue
As previously stated the queue for Star Wars: Rise of the Resistance has been altered. Guests will no longer need to be inside of the park to get onto the virtual queue. To be able to join the virtual queue, guests will need to be on the My Disney Experience App at 7 AM Eastern Time. You can find this section in the app by pressing the menu button in the lower right hand corner of the app, then pressing on the "Virtual Queues" box. Guests will have a second chance to join the virtual queue at 1 p.m. but they will need to be inside of the park at that time. 
Once you're at the virtual queues section of the app, you will click on the Join button and then be sure that all the friends and family that wish to ride are selected. If you have the updated version of the app, everyone in your party should be automatically selected. 
You will need to move quickly through these steps, think Millennium Falcon making the Kessel Run in less than twelve parsecs. When we tried it ourselves, we opened a world clock. We had the Disney app open and refreshed the page right as the second changed to 7 a.m. As soon as you see everyone is selected press the join button. The entire process took a total of exactly 2 seconds. 
In an earlier attempt to join a boarding group, it was a matter of seconds before we were told the virtual queue was completely full. Be ready to scan quickly to see that everyone in your party is checked, and know that the blue button on the bottom of the screen needs to be pressed as soon as possible for the best chance of getting in a boarding group.
Disney recommends that only one person attempts to join the cue to avoid complications by multiple people trying. However, in our attempts, we had the best success with two people trying at once.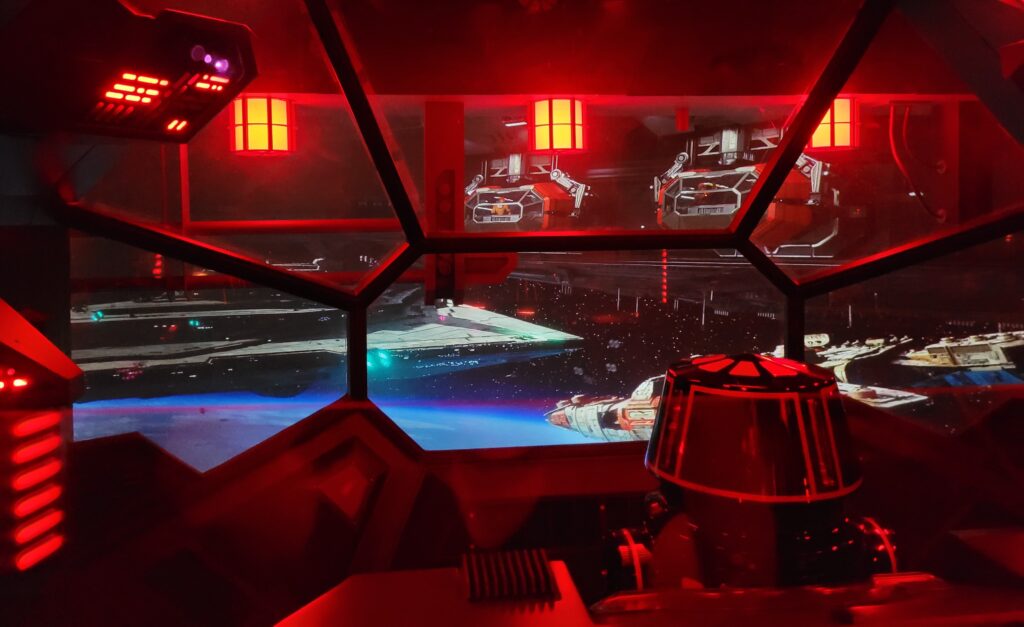 Best Time To Get To The Park
In the past, due to high demand for this ride the advice has been to be at Hollywood Studios right at rope drop in order to get a boarding pass. This was due to the fact that the virtual queue began when the park first opened at 9 a.m. However, since the virtual queue has been modified to begin before the park opens, arriving before 9 a.m. is not absolutely necessary. Guests can attempt to get a Boarding Group through the virtual queue in their homes or rooms at 7 a.m. and then head to the park according to their Boarding Group number.
If you get an early Boarding Group Number, arriving at the park right before or right at park opening would be a wise move. In our experience, the first Boarding Groups are called typically 15 minutes before the park even opens. Once your boarding group is called, you currently have 1 hour to get to the attraction, so plan accordingly. If your Boarding Group is later in the day, you do have more time before you need to arrive, however earlier arrival times allow for higher optimization of park time. Especially with park-hopper tickets coming back, the parks can get quite busy later in the day.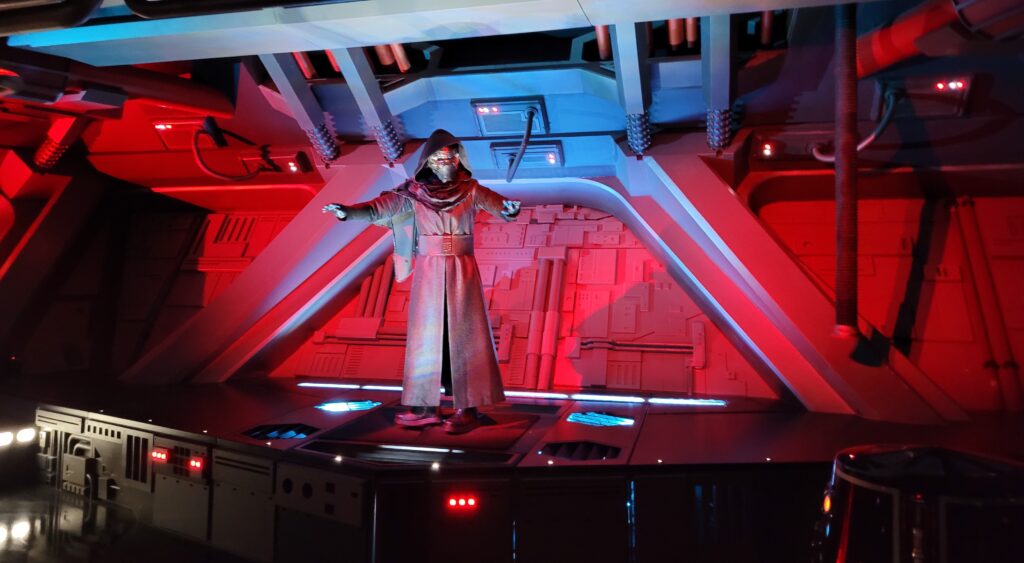 Boarding Group
Managing to snag up a Boarding Group is currently the only way to get on Star Wars: Rise of the Resistance. When you get a Boarding Group number you will receive an approximate call back time, this will let you know when you need to return to the attraction. It is better to aim on the earlier side of the call back time, since if you miss the call time for your Boarding Group, you will not be able to ride. Guests have an hour after their Boarding Group number is called to get checked in at the attraction, so make sure that you have push notifications turned on the My Disney Experience app and check it throughout the day to make sure you don't miss your Boarding Group being called.
When your Boarding Group is called and you get to the attraction, cast members will be there to scan your MagicBand or park ticket for you to enter the line. Guests can expect a wait of around 20 – 45 minutes depending on Boarding Group number and time of arrival before they enter the first portion of the attraction.
Keep in mind that you can not get more than one virtual boarding pass per day due to the ride's high demand. Also, if you have a DAS card or are looking at doing a rider switch you will still need to have a Boarding Group number to ride. 
Although there is always a chance that guests may not be able to secure a Boarding Group number, making sure to download the updated My Disney Experience app and using those nimble fingers will better your chances to experience this spectacular attraction.
Tell Us What You Think!
Have you been able to ride Star Wars: Rise of the Resistance yet? Were you in the park or at your resort when you got your Boarding Group? Let us know about your own tips and tricks in the comments below.
Written by
Rachel Van Norman
Guest Author