If you haven't already heard; Disney's Animal Kingdom announced their Earth Day celebration for this upcoming Spring. You will want to join in on the fun, as Disney is not celebrating just one day, but the entire week from April 18-24th. During this week, Animal Kingdom will be bringing people together to honor our planet and unite us to create a healthier planet for people and wildlife. This entire week will consist of special offerings and family friendly experiences, it will be a great week to celebrate Earth Day and honor the magic of our planet! Check out what this Animal Kingdom Earth Day week will have to offer!
The Animation Experience at Conservation Station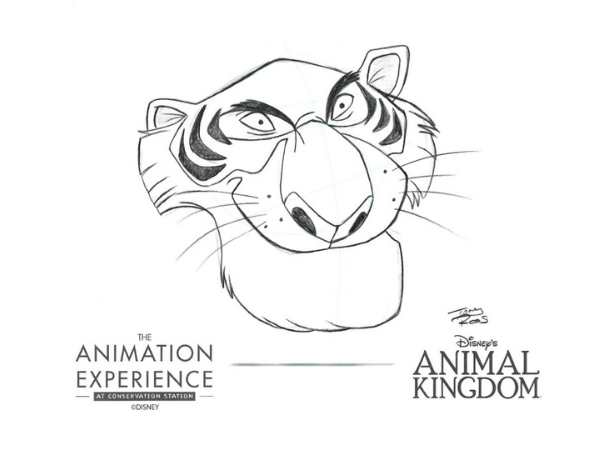 Try your talents at drawing with Disney Artists at The Animation Experience. You will be guided step by step to help bring your favorite animals to life! Each animal represents some of the incredible stories the conservation Disney is doing around the world. Each class is 25 minutes long and will offer something different. No matter your talent or skill level come and enjoy working beside some of Disney's most creative minds! As apart of Disney's Earth Day celebration, you can learn how to draw beloved characters such as; Dumbo, Terk from Tarzan, Crush and Squirt from Finding Nemo, Shere Khan from The Jungle Book, Heimlich from A Bug's Life or Simba from The Lion King.
Limited Time Wilderness Explorer Badge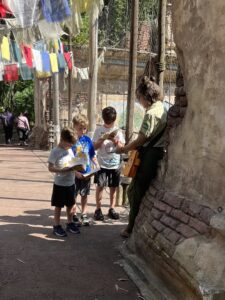 Calling all Wilderness Explorers! This is your time to brush up on your wilderness knowledge and earn a special badge! Your adventure awaits you as Wilderness Explorers lets you learn through fun filled nature-themed challenges. These self-guided activities consist of animal observation, scavenger hunts, all the way to learning important wilderness skills. You can complete these challenges with your Wilderness Explorer booklet, either by yourself or as part of a group and you can collect dozens of badges!
In honor of Earth Day, you can take part in a limited time offer badge; the Nature Badge! Learn all about how to spend your time outside near your home, and learn about state and national parks in your area. This special badge location can be found in the courtyard near Rafiki's Planet Watch.
Magic Shots
A Disney PhotoPass Photographer can always capture your magic moments when in the parks! During Animal Kingdom's Earth Day celebration week you can get "camera-yeti" with Super Zoom Magic Shot. You can bring home a video if you and your family using the icy Himalayan peaks as a backdrop. If you head over to Expedition Everest at the PhotoPass station there is a Super Zoom Magic Shot available starting at 10am until sunset, weather permitting. If you are a Wall-E fan you are in luck! You can get a special Magic Shot with the beloved character and his lady love; Eve, located just outside the park's main entrance!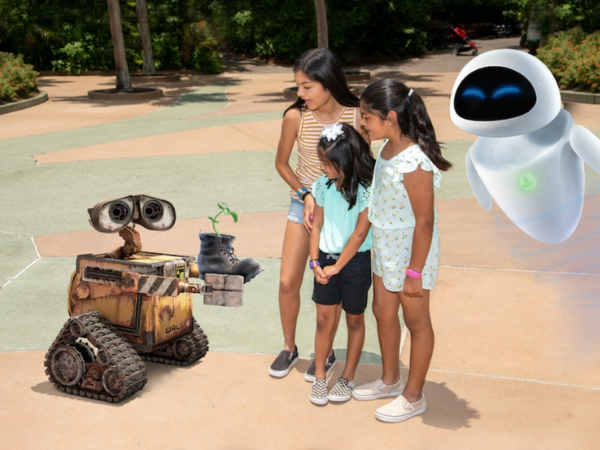 Special Earth Day Snacks, Sips and Merchandise!
Earth Day brings new and tasty treats to Disney's Animal Kingdom! There are new foods and drinks to try that are here for only a limited time, so be sure to try them all before the week is over! These delicious and quenching new menu items are sure to put a sweetness to the celebration of Earth Day! Here is a list of what you will want to check out!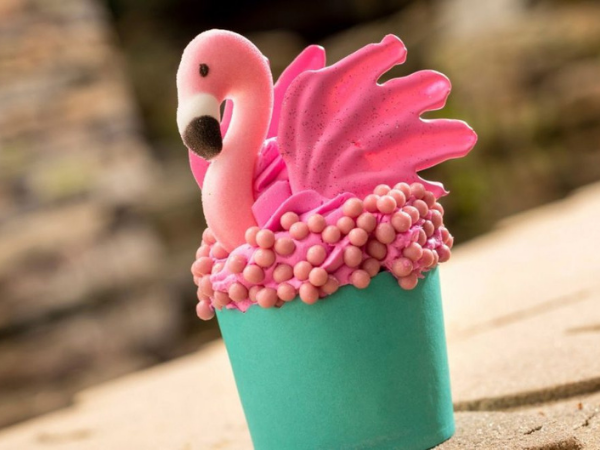 Africa
Dawa Bar:
Lion's Fury (Jungle Juice, Red Stag Bourbon Whiskey, Fireball Whiskey Floater)
Honey Bee Citrus Blonde Ale
Tiger Tail Pale ALe
Asia
Thirsty River Bar
Honey Bee Citrus Blonde Ale
Tiger Tail Pale Ale
YETI Sunset Cocktail (Jack Daniel's Tennessee Whiskey, Strawberry Monin and Lychee Lemonade)
Dinoland USA
Honeybee Cupcake (Orange cake, Honey Bavarian filling, Honey frosting, white chocolate honeycomb)
Restaurantosaurus Lounge
Crave the Wave (refreshing snow leopard vodka, Blue Curacao, lemonade and lemon wheel)
Honey Bee Citrus Blonde Ale
Tiger Tail Pale Ale
Dino Diner
Sea Turtle (Frozen blue raspberry and frozen lemonade topped with a wave of blue cotton candy)
Discovery Island
Creature Comforts
Honeybee Cupcake (Orange cake, Honey Bavarian filling, Honey frosting, white chocolate honeycomb)
Isle of Java
Red Crowned Crane (Frozen cake topped with frozen cherry coke and a crown of cotton candy)
Pizzafari
Flamingo Cupcake (strawberry cake filled with strawberry compote, crowned with Guava frosting, strawberry crisp pearls and white chocolate wings)
Flame Tree Barbecue
Flamingo Cupcake (strawberry cake filled with strawberry compote, crowned with Guava frosting, strawberry crisp pearls and white chocolate wings)
Terra Treats
Loggerhead (Sprite and Granny Smith Apple Syrup over ice with a Gummy Worm, sugar lime rim and a souvenir glow cube)
Pandora: The World of Avatar
Satu'li Canteen
Kiwi Margarita (Kiwi monin with lime, sour and tequila)
Earth Day Merchandise
Don't forget to commemorate this amazing week long celebration with the Earth Day 2022 collectibles. Merchandise locations throughout the park will be stocked with various mementos to honor the beauty of nature and keep the Earth Day celebration alive all year long! The unique designs celebrate Earth Day, the Disney Conservation Fund, exploration and sustainability. Items consist of a limited edition Earth Day trading pin featuring Te Fiti from Moana, water bottles, reusable bags, and a special plush.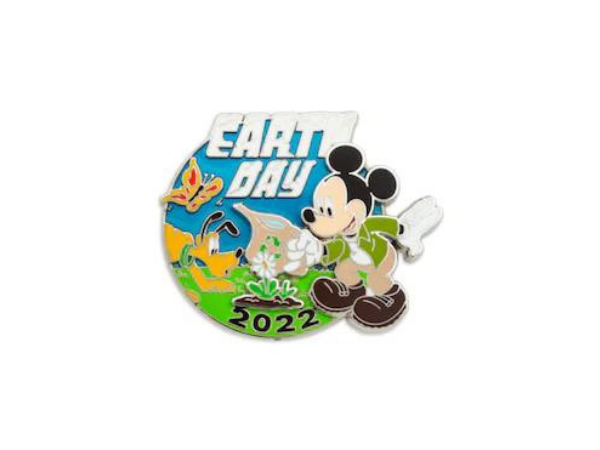 Animal Kingdom's Earth Day celebration 2022 is sure to be a week long of appreciating how beautiful our planet is! While enjoying new treats, badges, merchandise and more, don't forget to enjoy the staples at Animal Kingdom that will still bring you closer to nature during this Earth Day celebration! Enjoy seeing your favorite animals on the Kilimanjaro Safaris, don't forget a walk through the Gorilla Falls Exploration Trail, or catch a show of The Lion King! Happy Earth Day!
Written by
Erin Bonsall
Contributing Writer
Erin is mom of 4 little boys and a pre-school teacher, from outside of Charlotte, NC. She remembers one magical Disney trip at a young age, but having children made her want to bring her own kids to the happiest place on earth! One trip 7 years ago started a love for everything Disney! Now her family visits Disney World as much as possible and it is their favorite place to make magical memories!