Disney Vacation Club (DVC) is a unique vacation membership program that offers a high degree of flexibility and customization to its members, similar to a timeshare. When you join DVC, you purchase an ownership interest in a DVC Resort, which becomes your 'Home Resort'. Each resort has its own distinct theme. While there are perks to booking at your Home Resort, you aren't restricted to it. You gain Vacation Points every year, which you can use to reserve your vacations.
Customizing Your Magical Journey
The Disney Vacation Club stands out for its flexibility, allowing members to tailor their trips to their own liking. As a member, you can select a Home Resort, which gives you a priority booking period of 11 months. But your adventures don't have to stay within the confines of your Home Resort. You can reserve stays at other DVC resorts, such as Disney's Vero Beach Resort, Disney's Hilton Head Island Resort, or Aulani Disney Resort and Spa in Oahu, Hawaii, starting seven months in advance.
Maximizing Your Vacation Points
You can make the most of your membership by banking unused points from one year or borrowing points for future vacations. This feature allowed one member to take three separate vacations in a single year, visiting Walt Disney World, Disney's Hilton Head Island Resort, and Aulani, by efficiently using their points.
Beyond Disney: Exploring New Destinations
Your DVC membership opens up a world of possibilities, beyond just DVC resorts. You can exchange your Vacation Points for reservation points to stay at any Disney destination worldwide, like Disneyland Paris, Tokyo Disneyland, and Hong Kong Disneyland. You can also use points for Disney Cruise Line or Adventures by Disney. Through a partnership with Interval International, you have the option to exchange points to travel to locations outside of Disney properties.
A Closer Look at The Villas at Disneyland Hotel
The Villas at Disneyland Hotel is the latest addition to the Disneyland Hotel. This 12-story tower, with over 340 rooms, offers uniquely themed rooms inspired by beloved Disney classics like Jungle Book, Princess and the Frog, and Moana. It's conveniently located near Disneyland Park, Disney's California Adventure, and Downtown Disney. The Villas cater to different family sizes, offering everything from deluxe-sized rooms to a grand three-bedroom villa that sleeps 12. Plus, staying at The Villas comes with benefits like early park entry, Monorail access, and dining options.
Exclusive Perks for Disney Vacation Club Members
As a member of the Disney Vacation Club, you can enjoy exclusive perks like access to member lounges at various Disney resorts. The Star View Station, Disneyland Resort's first member lounge, provides a spacious area for members to unwind, recharge, and enjoy complimentary refreshments. DVC also offers lounges at Walt Disney World, including one in EPCOT and the Top of the World Lounge at Bay Lake Tower, offering a prime location for watching fireworks.
If you'd like to learn how to choose the perfect DVC Resale listing for your family, read our expert advice on buying the best DVC contract for you here: How To Select The Right DVC Resale Listing For You.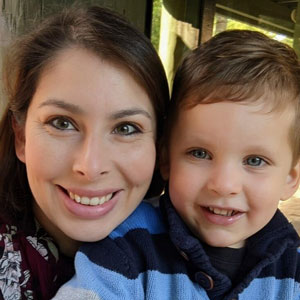 Written by
Rachel Van Norman
Contributing Writer
Rachel fell deeply in love with all things Disney as a little girl. Now as a wife and a mother herself, she shares this Disney obsession with her son and everyone around her. From her love of princesses to eating all the Disney food, Rachel spends her time radiating Disney magic and keeping everyone up to date on Disney news.