Disney World's Galaxy's Edge, located at Disney's Hollywood Studios, is a place where the Star Wars universe comes to life. Immersive experiences, thrilling attractions, and, of course, otherworldly dining options await visitors. In this post, we'll take you on a culinary journey through this extraordinary galaxy, exploring the dining options that will tantalize your taste buds.
Docking Bay 7 Food and Cargo
This quick-service restaurant, inspired by the diverse food of the galaxy, features dishes like the Felucian Garden Spread, Smoked Kaadu Ribs, and the must-try Batuuan Beef Pot Roast. For dessert, indulge in a decadent Oi-Oi Puff. Set Inside a working hangar bay, Docking Bay 7 Food and Cargo offers both indoor and outdoor seating with a panoramic view of the Black Spire Outpost.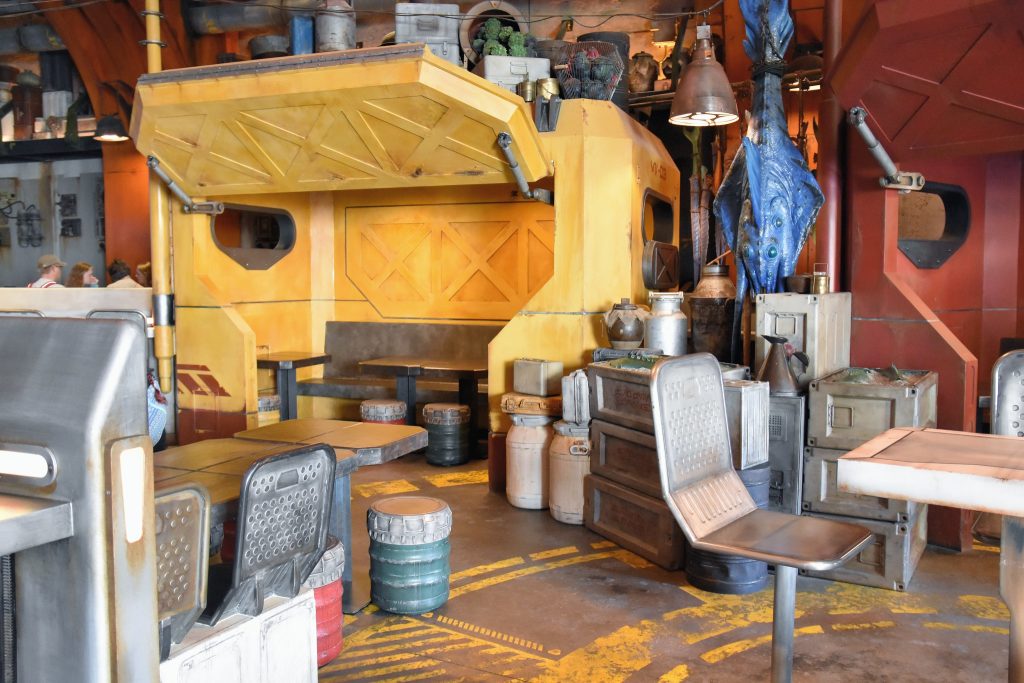 Ronto Roasters
Another quick-service option Located next to a former podracing engine, this is an open-air, lively spot, is Ronto Roasters. Head over during breakfast to start your day with the delicious Ronto Morning Wrap, eggs, grilled pork sausage, shredded cheddar, and peppercorn sauce all wrapped in pita bread. Try the signature Ronto Wrap, a pita filled with roasted pork, grilled sausage, and a tangy slaw. Both Ronto Wraps come in a plant-based version, satisfying everyone's dietary preferences. You can also sample the Tatooine Sunset, a refreshing drink of unsweetened tea and minute maid lemonade, with melon and blueberry. Seating is limited, but there are also plenty of options beyond the restaurant.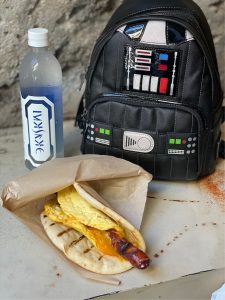 Milk Stand
This snack stand, located near the TIE fighter in Galaxy's Edge, serves the famous Blue and Green Milk. These two iconic Star Wars beverages are out of this world. An absolute must-try on your next visit. Taste and compare, and if you are feeling adventurous add a dash of alcohol to your drink.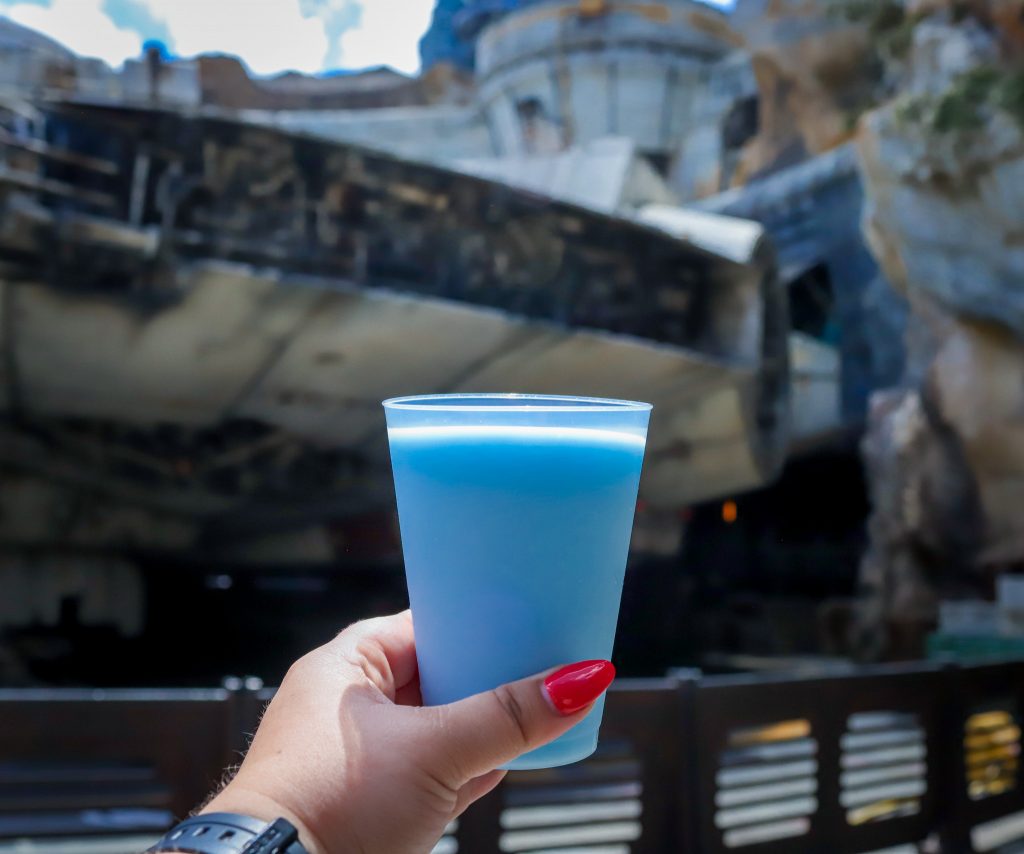 Oga's Cantina
With an array of exotic drinks, this cantina is the place to enjoy unique concoctions like the Fuzzy Tauntaun and Jedi Mind Trick. Rock out to beats from DJ R-3X and maybe have a visit from a stormtrooper. Light snacks are also available with Batuu Bits, Crispy Galaxy Snack Bits with Spiced Dip, and The Happabore Sampler, Cured and Roasted Meats, Cheese, and Pork Cracklings. Oga's Cantina is available with a reservation made online starting 60 days before your trip.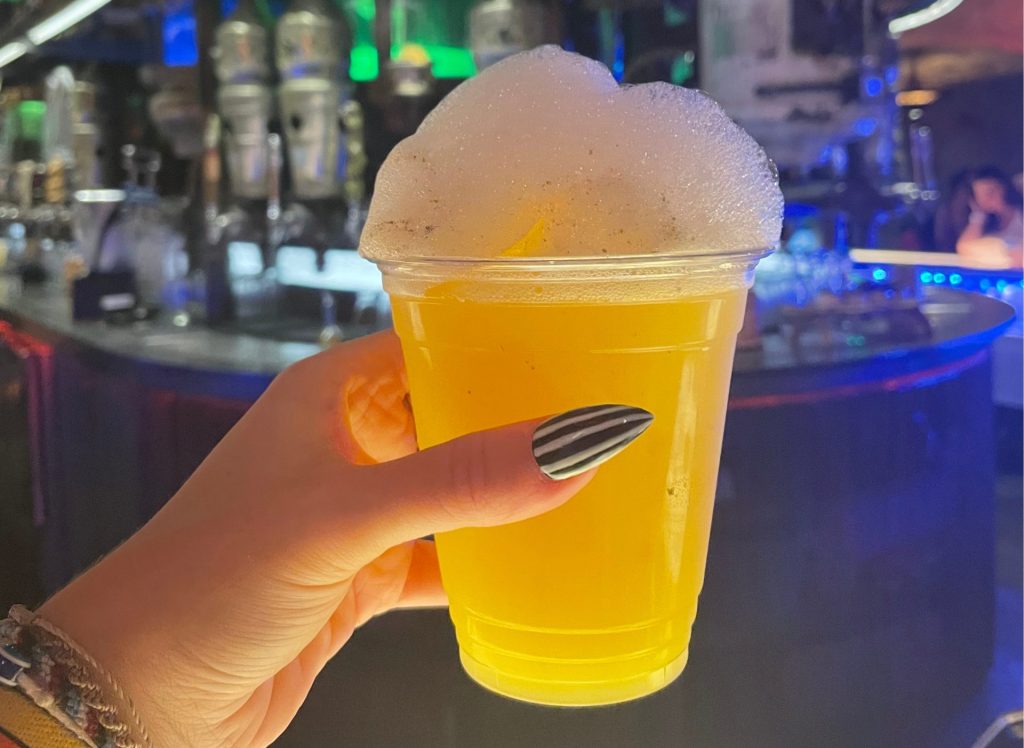 Kat Saka's Kettle
Near Ronto Roasters, this stand offers a sweet and savory galactic treat: Outpost Mix – a colorful blend of popcorn. It's reminiscent of fruity pebbles and is out of this world!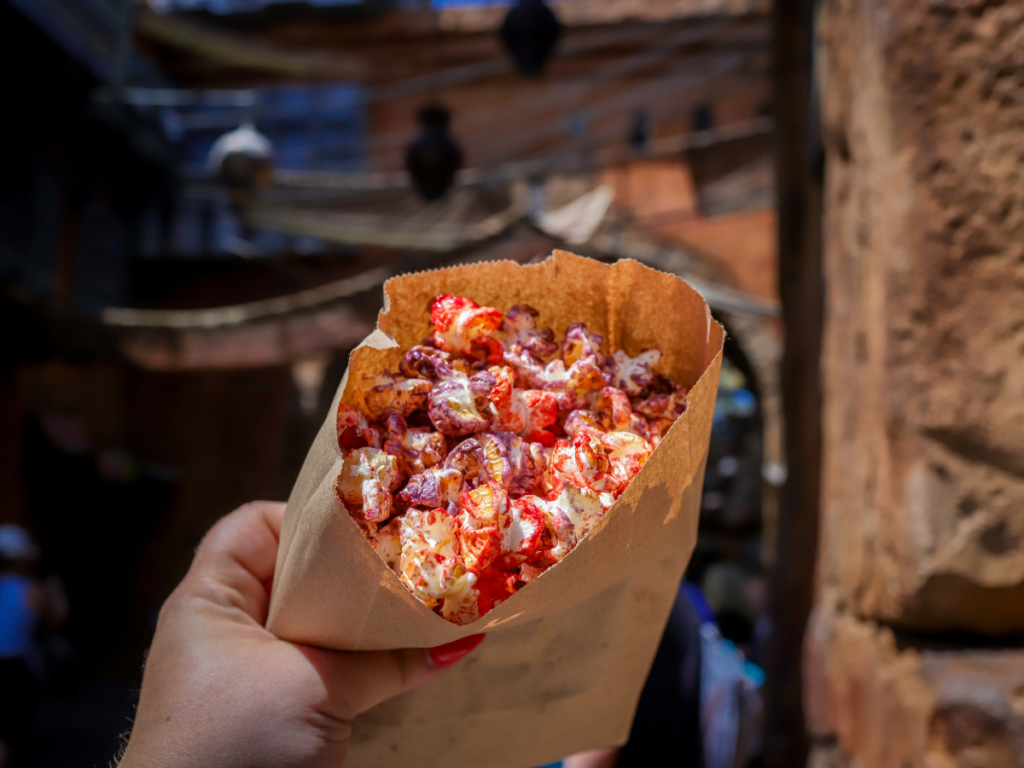 Galaxy's Edge at Walt Disney World promises a culinary adventure as epic as the Star Wars saga. Whether you're rocking out at Oga's Cantina, savoring a Ronto Wrap, or munching on Outpost Mix, your taste buds are in for an unforgettable journey. May the flavor be with you!
Featured Photo: Emily Murray.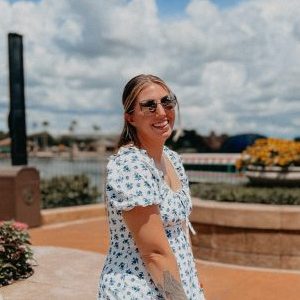 Written by
Marissa Coffta
Marissa's lifelong enchantment with Disney magic began in her childhood and has continued to flourish. She is a mom to 3, who frequently embarks on solo or family adventures to Disney World. Currently living out of state, she takes many modes of transportation to experience the wonder of Disney firsthand. Her fervent passion for writing fuels her with the hopes of bringing the world of Disney to life, making the magic a part of her world.