If you're in the mood for authentic Mexican cuisine then this is the restaurant for you. From warm corn tortillas to tasty margaritas (for the adults in the group) La Hacienda de San Angel is the premier location for food from south of the border.
La Hacienda de San Angel Details

| | |
| --- | --- |
| Walt Disney World Park: | EPCOT |
| Location in Park: | Mexico Pavilion, World Showcase |
| Dining Experience: | Table Service |
| Hours: | 3 pm – 10 pm |
| Price Range: | $15 – $35 |
| Type of Cuisine: | Mexican Food |
| Mobile Order: | Yes |
| Reservations: | Yes, highly recommended |
| Allergy-Friendly: | Yes |
Dining Overview
Mexico is a big, beautiful country filled with many different types of food and people. La Hacienda recognizes Mexico's diverse culture with their menu where guests can enjoy flavors from the various regions across the country. Whether you like sweet or spicy, or sweet and spicy, here you'll find a large salsa menu with options like mango, chipotle or serrano pepper.
The variety doesn't end there, the menu at La Hacienda de San Angel offers plenty of different options for appetizers and entrees, as well as a large drink menu for guests over 21. On the extensive drink menu you'll find sweet and savory margaritas, fine Mexican beer (cerveza), South American wines, premium tequilas and more. Nothing is left to the imagination at La Hacienda!
The restaurant is located directly on the World Showcase Lagoon and offers a quaint but colorful aesthetic. When you step into the restaurant you really feel as though you were taken out of a Disney World theme park and flown thousands of miles away into the heart of Mexico.
Menu
Appetizers
For the full experience don't miss the appetizer menu.
Guacamole Topped with Diced Mango – $13.00
Gordita – $14.25
Corn Masa Cake filled with Cochinita Pibil, Crema Mexicana, Avocado Mousse and Queso Fresco
Flautas – $14.25
Fried Tortillas with Potato, Chipotle Chicken, Cheese, and Ranchera Sauce
Queso Fundido – $15.00
Melted Cheese with Chorizo, Peppers, and Onions with Flour Tortillas
Tlayudas Giant Tostada – $15.00
Oaxacan tostada, barbacoa beef, chipotle black beans, chorizo, Mexican sour cream, and pickled onions
Entrees
After enjoying the starters it's time to move in to the main dish where you'll find authentic Mexican options with a twist:
Pollo Poblano – $30.00
Roasted Chicken Breast with a Poblano Cream Sauce, served with Brussels Sprouts, Sweet Potatoes and Oyster Mushrooms
Alambre de Res – $32.00
Flank steak, bacon, poblano and bell peppers with Monterey Jack cheese, lime, and salsa verde with flour tortillas
Tacos de Camarones – $31.00
Fried Shrimp, Chipotle-Lime Aïoli, Cabbage, and Salsa Verde on Flour Tortillas
Plant-based Chicken Enchiladas – $27.00
Corn Tortillas filled with Chicken atop Chipotle Black Beans with Salsa Ranchera and Cheese
Pescado del Día – $38.00
Seared Snapper served with Guajillo Sauce and Plantain Purée
Baja Tacos de Pescado – $30.00
Beer-battered fried Cod, Shredded Cabbage, Chipotle-Lime Aioli and Pineapple Relish in flour tortillas
Carne Asada
Ancho Agave marinated New York strip, roasted Sweet Potatoes with a Vegetable and Cheese stuffed Poblano
$50.00
Cochinita Pibil
Achiote marinated braised pork served over black beans and topped with pickled onions and oregano
$32.00
Parrillada del Mar – $68.00
Grilled shrimp, fish and scallops served with vegetables and esquites (Serves Two People)
Dessert
For the pièce de résistance, dessert!
Tres Leches – $10.00
Milk soaked Sponge Cake topped with Meringue
Sweet Corn Ice Cream – $9.00
Chocoflan – $10.00
Creamy Mexican custard and chocolate sponge cake topped with cajeta and toasted almonds
Sorbet Trio – $10.00
Assortment of seasonal Mexican flavored Sorbets with a Berry Coulis
Be sure to share any dietary restrictions with your waiter as modifications can be made to many menu items.
Map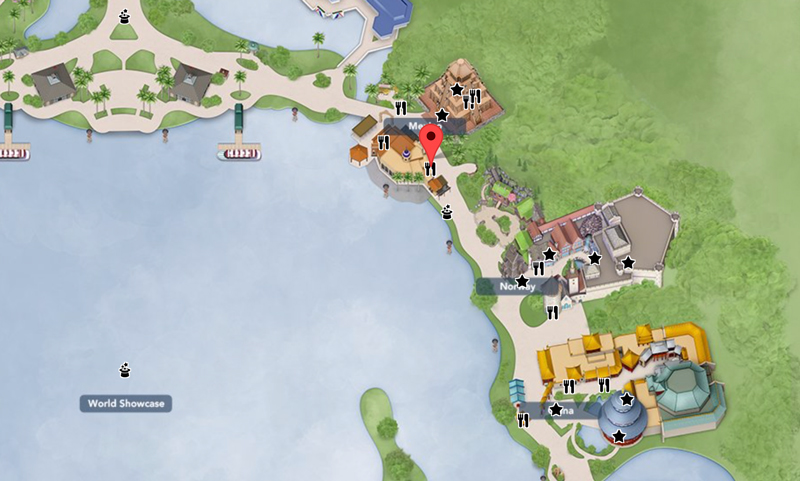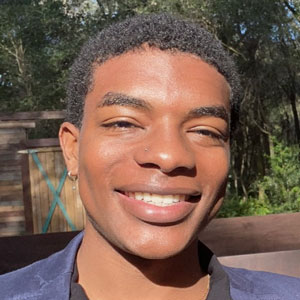 Written by
Gio Lambert
Contributing Writer
Gio loves all things Disney! He's been on three Disney cruises around the world and has said they're the best way to vacation. As a Central Florida native, he's grown up going to Disney and has loved every experience. Gio's favorite Disney movie is The Lion King but he loves the music from Tarzan. If he had to spend the rest of his life in one theme park he would probably pick either Animal Kingdom or Hollywood Studios.