We're continuing our journey through the 11 country pavilions of EPCOT's World Showcase neighborhood with a closer look at the details, shops, restaurants and highlights of each pavilion.
EPCOT's Germany Pavilion
Follow the sounds of lively Oktoberfest music or the Glockenspiel clock chiming on the hour, and you'll find yourself in the picturesque Germany Pavilion. You'll feel transported to a quaint village as you explore the buildings, whose architecture was inspired by different regions and historic periods of Germany. Statues, paintings and beautiful window boxes decorate the facades of the popular restaurants and quaint shopping locations.
Shops
Glaskunst is a freestanding shop offering crystal, glassware and steins. Steins can be engraved/etched for a unique personalized souvenir. Occasionally a glass blower demonstrates glass-blowing techniques here.

Das Kafhaus offers soccer (football) clothing, accessories and soccer balls.

Volkskunst has a delightful display of authentic Southern German cuckoo clocks. You'll be impressed by the detail and artistry!

Weinkeller is an "Old World" style cellar selling German wines and beers.

Stein Haus offers authentic, beautifully crafted German beer steins. 

Kunstarbeit in Kristall sells stunning crystal and glass collectibles, figurines, jewelry and personalized gifts.

Die Weihnachts Ecke is a great place to find Christmas items year-round, such as nutcrackers, glass ornaments, collectibles and more.

Der Teddybar is currently unavailable, but we hope to see its reopening soon! This shop offers a selection of teddy bears, dolls, toys and gifts.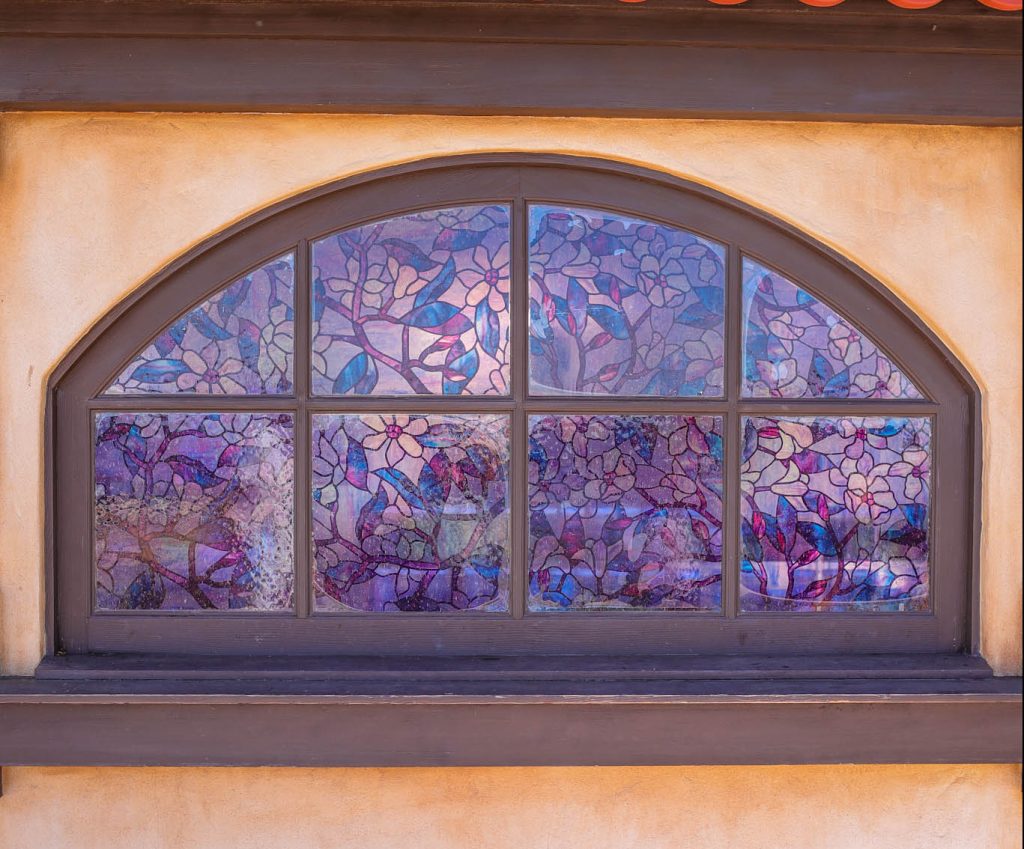 Dining
Quick Service
Karamell-Küche is a culinary highlight of the pavilion, offering mouthwatering Werther's Original caramel treats such as apples, bars, cookies, popcorn and more. Don't forget you can also mobile order your goodies to save time! 
Sommerfest is a walk-up style quick service location offering bratwurst, jumbo pretzels, pretzel bread pudding, and a variety of beverages including German wines and beers. Mobile ordering is also available here.
There is also an outdoor Bier Stand, perfect for ordering a quick beverage or jumbo pretzel.
Table Service
For the ultimate Oktoberfest celebration, head over to Biergarten Restaurant. This popular buffet offers lunch and dinner in one of the best-themed restaurants around World Showcase: transport yourself to a Bavarian village with biergarten-style tables, all-you-care-to-enjoy dining and live Polka music. The buffet features traditional German fare such as sausages, sauerkraut, Schnitzel, Spätzle, Nudel Gratin, salads and a selection of desserts. The apple strudel is an especially tasty treat! You can also order glasses or flights of German beers and wine.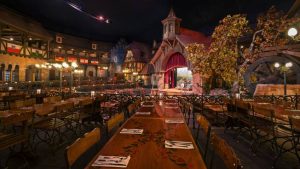 Attractions
The miniature train village (located towards the Italy Pavilion) is an incredibly detailed display featuring miniature buildings, landscaping and three model trains moving around the tracks. The bridges, stream, trees, villagers and other features are impressively crafted to include miniscule details that you could study for ages!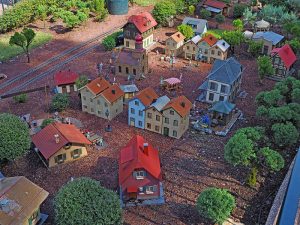 Entertainment
Snow White meets with guests at the Germany Wishing Well, located towards the outside of the pavilion near Karamell-Küche. Check the My Disney Experience app for character appearance times. 
There is a small stage near the front of the pavilion, where German musicians entertain during the Festival of the Holidays. 
Kidcot Fun Stops offer kids the chance to grab a fun souvenir/activity as they make their way around the World Showcase. The Germany Pavilion's Kidcot Stop is currently located near the Volkskunst shop.
Did You Know?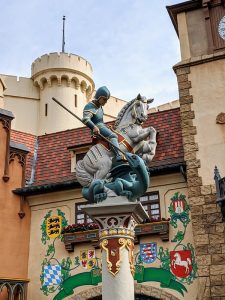 The statue of St. George and the Dragon in the center of the pavilion is inspired by St. George's Fountain in Rothenburg ob der Tauber, Bavaria, Germany.
Featured photo: Emily Murray.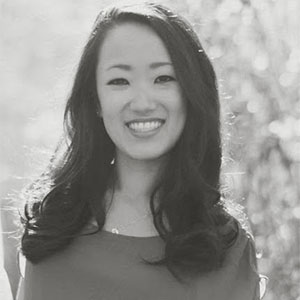 Written by
Leia Cullen
Leia is a proud mom of two boys. She has been in love with Disneyland and Disney World since her first visit to the parks many years ago, and she continues to relive the magic now with her family. She is passionate about creating helpful content that shares news or information about all things Disney, in the hopes it helps others create their own magical moments.