EPCOT's iconic World Showcase represents the culture, heritage, history and cuisine of 11 different countries. Each country's pavilion offers a thoughtfully presented look at each nation, with Cast Members participating in the Cultural Representative Program proudly representing their home countries. 
EPCOT's Canada Pavilion
Today we're taking a closer look at the Canada Pavilion. As you enter the pavilion, you will instantly be struck by the beautiful landscaping featuring rocky mountains, a 30 foot waterfall and the towering "Hotel du Canada." Flowering gardens and full trees provide natural and authentic scenery throughout the pavilion.
You will see totem poles, snow shoes and kayaks on display as you stroll through the pavilion. Striking carvings/paintings adorn storefronts. Just past the stairs leading to the Trading Post shop, you'll also find the Canada Mill Stage which features live entertainment throughout the year.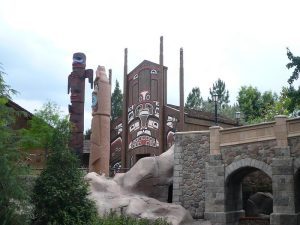 Shops
Northwest Mercantile: Find NHL jerseys and hockey gear, flannel, plush toys, art, decorative glass, clothing, maple syrup and more.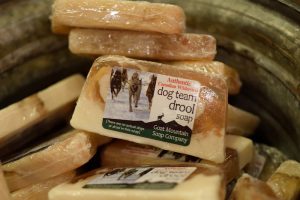 The Trading Post

: This shop has not yet reopened, but we hope to see its return soon! Here you can purchase wood art, maple products, candies, snacks and more.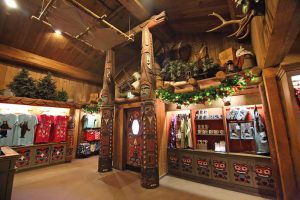 Dining
Quick Service
Popcorn in Canada offers the traditional Disney popcorn you know and love, as well as the popular and unique Maple Popcorn. You can also purchase souvenir popcorn buckets and Canadian alcoholic beverages like Moosehead Draft and an Ottawa Apple drink. 
Table Service
Le Cellier Steakhouse offers fine dining in a beautifully rustic cellar setting. The intimate space is small, so be sure to make an advance dining reservation if you plan to dine here. Specialties include seafood, steaks and delicious Poutines. Don't miss the Canadian Cheddar Cheese Soup, and be sure to enjoy a delicious dessert such as the Maple Creme Brulee!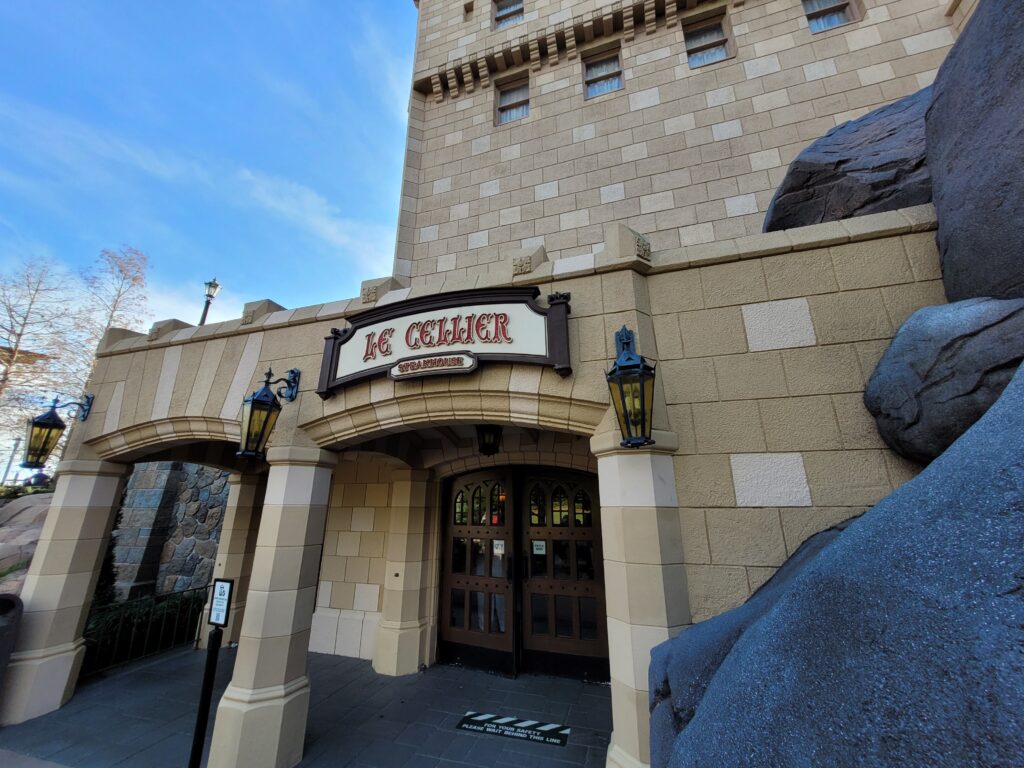 Attractions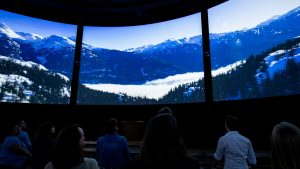 Canada Far and Wide in Circle-Vision 360 offers guests a 12 minute tour of the Great White North, narrated by Catherine O'Hara and Eugene Levy. Screens surrounding the round theater immerse guests in the natural beauty of Canada, and offer glimpses into its culture and diversity. Note that there are no seats in the theater, and guests (who are not in an ECV) stand for the duration of the show; there are leaning rails throughout the theater.

Entertainment
At the Canada Mill Stage, you can catch live entertainment throughout the year such as musical performances by Canadian bands. During the holidays, the Canadian Holiday Voyageurs entertain guests with a musical review of holiday customs from the different regions in Canada. 
Kidcot Fun Stops are located at each country pavilion around the World Showcase, giving little ones an opportunity to collect fun activity cards and learn facts about each country. In the Canada Pavilion, the Kidcot Fun Stop location can be found just outside the exit to Canada Far and Wide in Circle-Vision 360.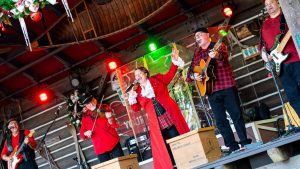 Did You Know?
The beautiful flowering gardens throughout the pavilion are inspired by the Butchart Gardens in British Columbia. 

Featured Photo: Emily Murray.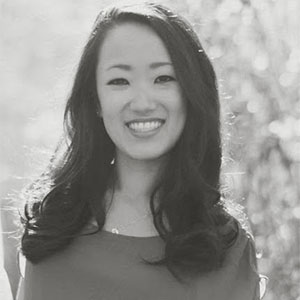 Written by
Leia Cullen
Leia is a proud mom of two boys. She has been in love with Disneyland and Disney World since her first visit to the parks many years ago, and she continues to relive the magic now with her family. She is passionate about creating helpful content that shares news or information about all things Disney, in the hopes it helps others create their own magical moments.