Embark on a 12-minute long exploration of the Great White North when you see Canada Far and Wide in Circle-Vision 360 at EPCOT!
Canada Far And Wide In Circle-Vision 360 Details

| | |
| --- | --- |
| Walt Disney World Resort Park | Epcot |
| Location in Park | World Showcase |
| Height Restrictions | Any height |
| Age Interests | All ages |
| Thrill Type | Show |
| Hours | 8:30 AM to 9:00 PM |
| Wait Times | Low |
| Lightning Lane | No |
| Accessibility Information | May remain in Wheelchair/ECV |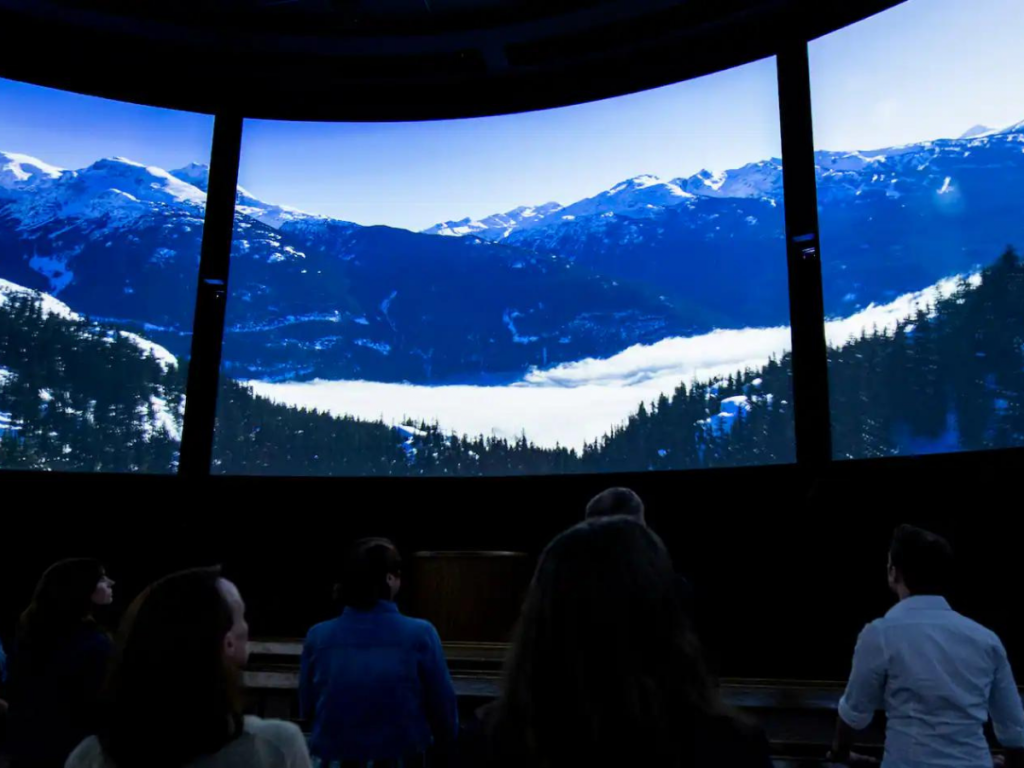 Attraction Overview
As you journey around the World Showcase, you will find delicious food and drinks from all of the represented countries. In addition to global fare, some of the pavilions have attractions that give you the opportunity to learn even more about their country. One of the most immersive of the World Showcase is Canada Far and Wide in Circle-Vision 360!
This 12-minute film provides breathtaking views of Canada on screens that cover every wall of the theater. Even though this show is presented in a theater setting, there are actually no seats. Instead, there are leaning rails places in the center of the room for you to rest on while you enjoy the film. Standing allows you to enjoy the 360 nature of Canada Far and Wide and really take in all the sights and sounds.
Canada Far and Wide is narrated by 2 Canadian actors, Catherine O'Hara and Eugene Levy, and scored by Canadian composer, Andrew Lockington. This talented team leads you through an exploration of Canada's 5 regions to see the wonders of their native country and culture. The 360 set up of this film makes it so you can fully experience the diverse regions of the Great White North.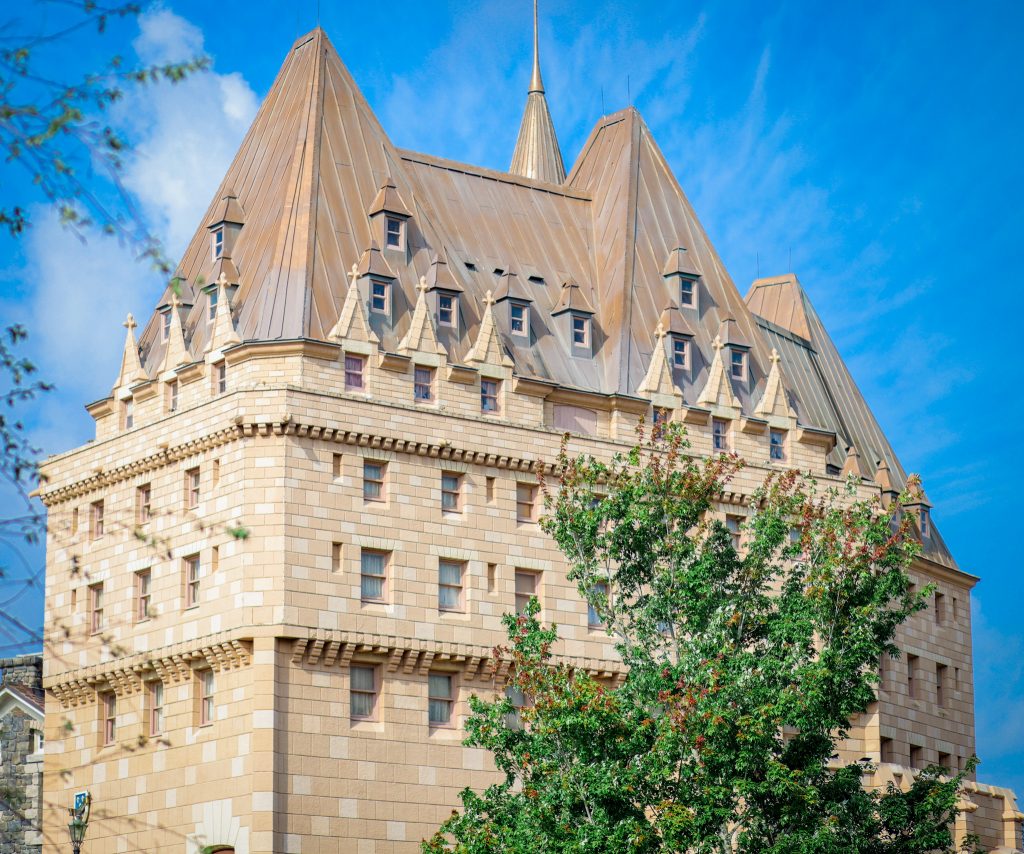 Map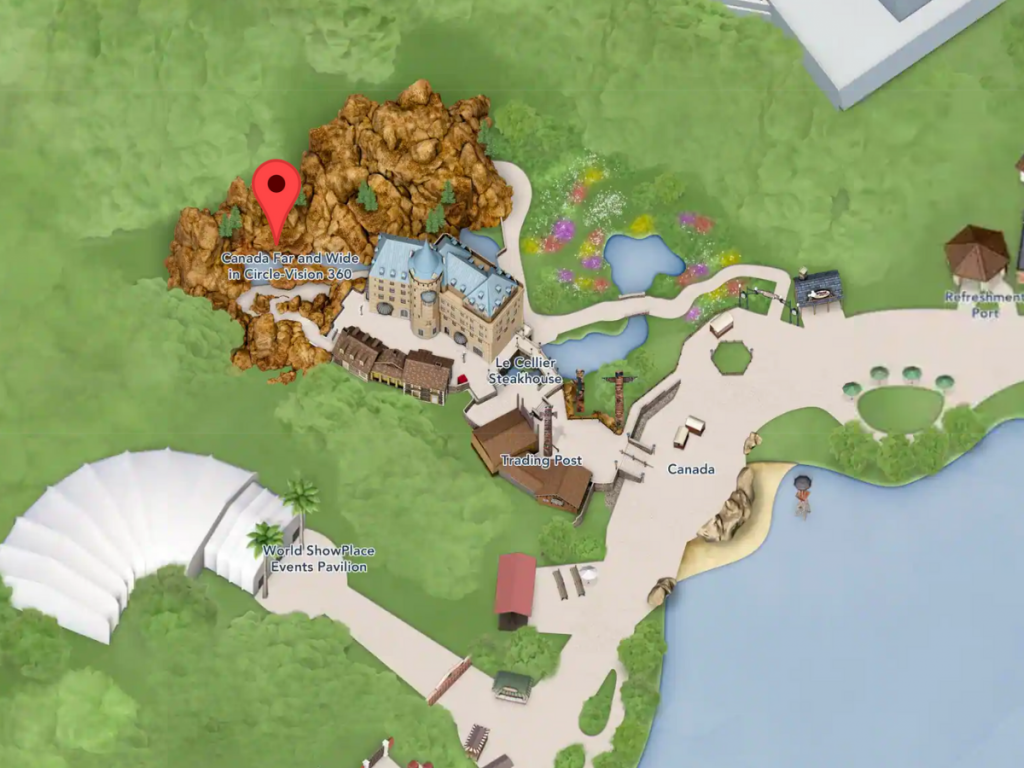 Location & Wait Times
Canada Far and Wide is located in the Canada pavilion at the World Showcase. Because the World Showcase circles the lagoon in the middle, you have the option go left or right once entering the showcase. If you chose to go right, the first pavilion you will encounter is Canada. In comparison to the other countries, Canada is one of the larger pavilions. For this reason, it might be difficult to locate Canada Far and Wide at first. Luckily, there are plenty of signs directing you towards the entrance. Look for a large arched sign that lists the show and Le Cellier Steakhouse; this is where you will find the walkway to Canada Far and Wide.
This show is about 12 minutes long and runs continuously throughout the day. This means you will likely not have to wait more than 15 minutes to see Canada Far and Wide. At the entrance to this attraction, you will find a digital sign with amount of minutes until the next showing.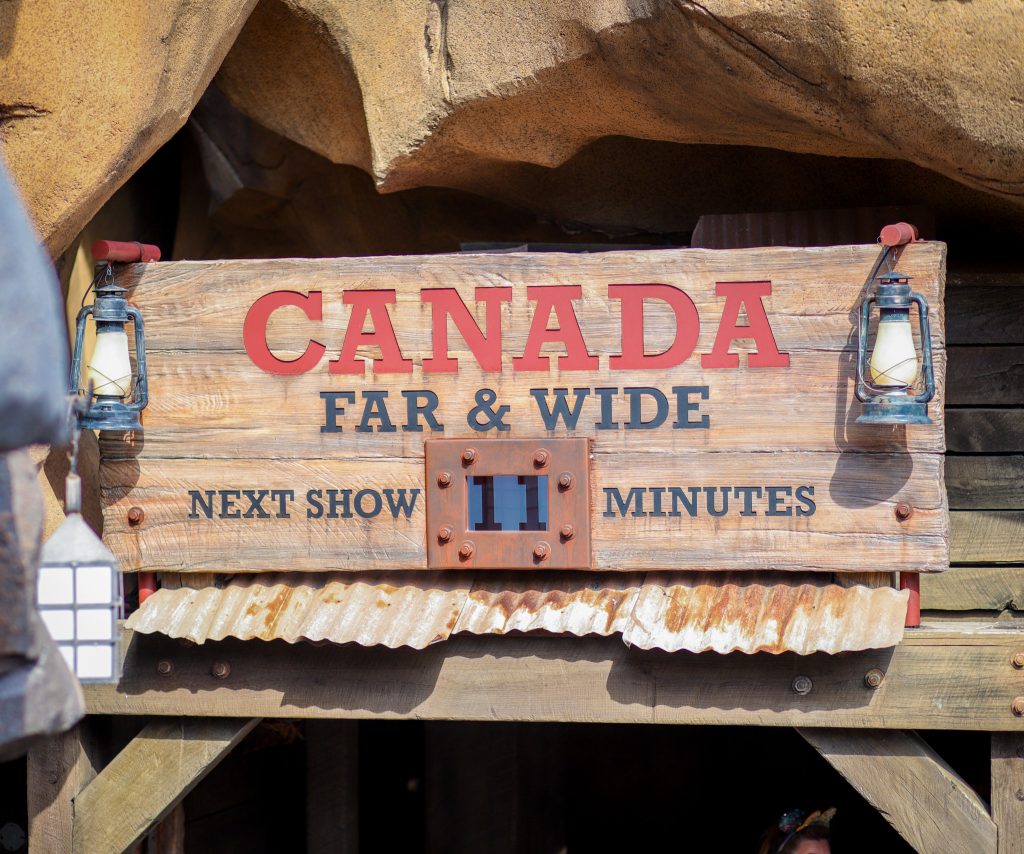 Queue Experience
As previously mentioned, you will enter the queue for this ride on the pathway that also leads to Le Cellier Steakhouse. On this walkway, you will pass beautiful gardens, waterfalls, and other nature elements that represent the regions of Canada. Just past the restaurant, you will see a smaller path surrounded by rocky, almost canyon-like, terrain, and even more waterfalls. This will take you to the entrance and a small indoor waiting area.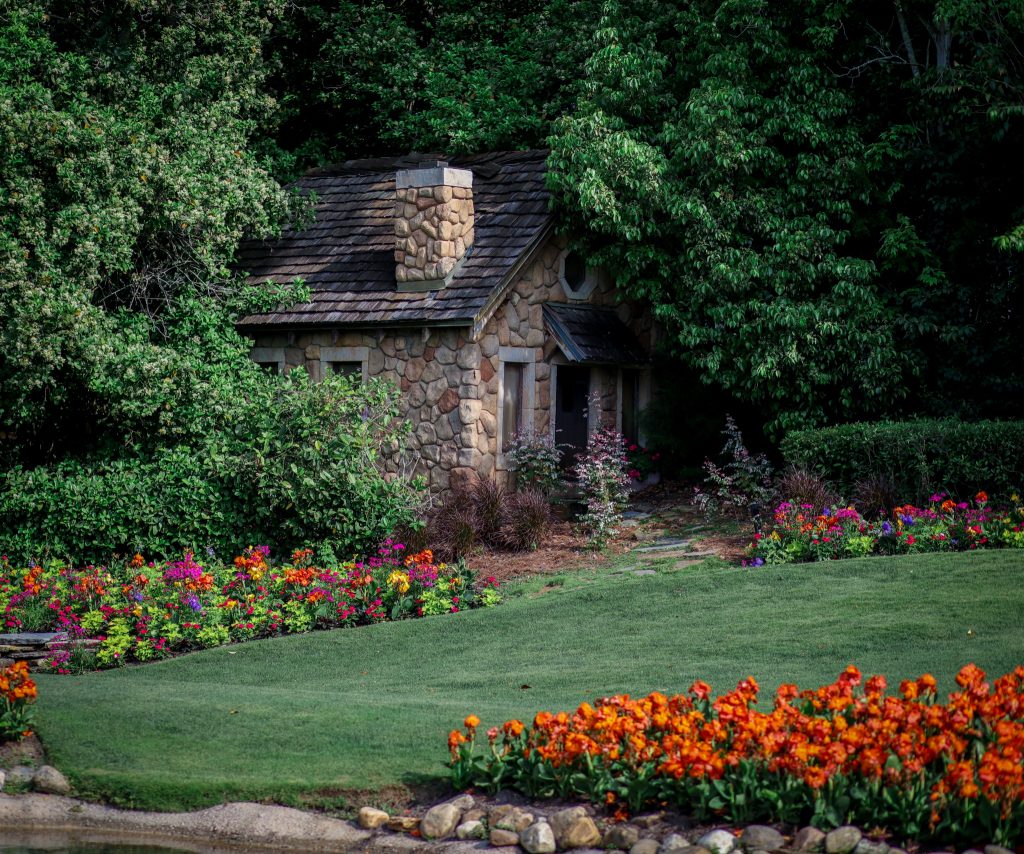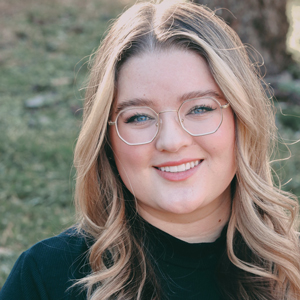 Written by
Emily Murray
Contributing Writer
For as long as Emily can remember, Disney has played a huge role in her life. Her infatuation with Disney resulted in many hours spent rewatching Toy Story and creating multiple powerpoints to convince her parents to book yet another vacation to the "Most Magical Place on Earth". In 2015, Emily followed one of her dreams and moved to Orlando, Florida where she spent just over five years working for the mouse in three separate roles. Emily is passionate about writing and using words creatively and concisely. She loves to make others laugh and hopes to sprinkle a little bit of magic into everything she does.