Rain doesn't happen to often here in Southern California, but when it does it can make for the perfect Disneyland day! It is one of the best times to visit the Disneyland Resort. Despite maybe getting wet, the day can still be filled with tons of rides, fun and magic! The rain usually scares guests away leaving the theme parks with very low crowds and wait times. Most rides end up being walk-ons. Here are 9 Tips to help prepare you for a rainy day trip to the parks!
Tip #1
Rent a locker and store all items you would like to keep dry and safe from the rain. There is locker rentals located in both Disneyland and California Adventure Park as well as right outside the parks. Locker rentals inside the parks cost $7 for a standard and $10 for a large. Outside the park locker rentals are available for $7, $10, $12 and $15. Locker prices are per day and must be emptied by the end of the night.
Tip #2
Use the full body dryers located California Adventure Park, next to Grizzly River Run. These cost $5 and can fit up to 5 people inside. So grab your friends and family, get warm and dry off together.
Tip #3
Bring ponchos! Although you can buy ponchos in the park if necessary- to save some money, buy in advance before you get to the parks. For more affordable options purchase from Target, Amazon, and drug stores like Walgreens. Stores like Target in Anaheim near the Disneyland Resort usually have Disney themed ponchos with characters like Mickey or Minnie Mouse on them.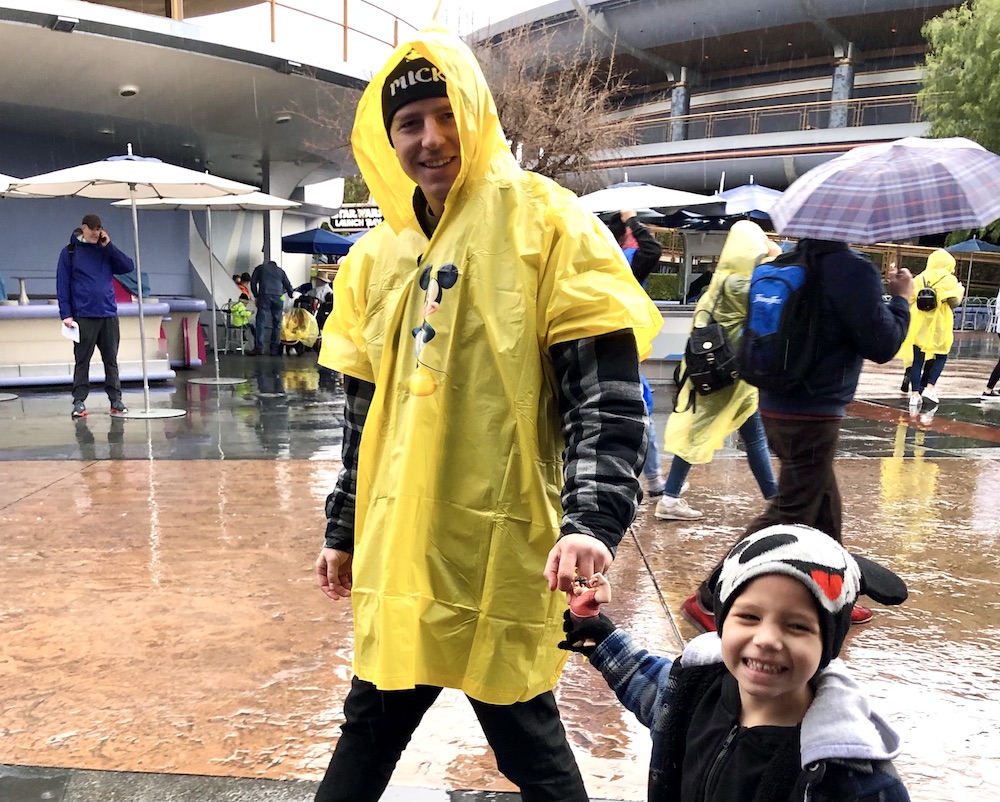 Tip #4
If you are bringing a stroller to the parks, purchase a water proof stroller cover. They are usually clear so your children will stay warm and dry, all while still being able to see out.
Tip #5
Wear warm and water proof clothes, such as rain boots and rain jackets. Bring a change of clothes and ziplock bags to store wet clothes in.
Tip #6
Bring towels. Towels come in handy when needing to dry yourself off through out the day. Use them to wipe off personal belongings, seats and or tables.
Tip #7
Bring umbrellas. Disneyland Resort Policy allows guests to bring umbrellas to the parks. They make make a huge difference on a rainy day!
Tip #8
If you are staying in a hotel nearby or on Disney Property, considering taking a break during the day and head back to your room. Change clothes, dry off, and warm up before heading back for more fun at the parks.
Tip #9
Log onto the Disneyland App and check ride closures and show times beforehand. Fireworks and parades are sometimes cancelled, but may still continue or be a modified show due to the weather. Many attractions are outdoors and because of this, some may stop running during the rain. To avoid detours due to ride closure check ahead of time.
Attractions That Usually Close in The Rain:
Autopia
Big Thunder Mountain Railroad
Jungle Cruise
Davy Crockett's Explorer Canoes
Tom Sawyer's Island
Gadget's Go Coaster
Mater's Junkyard Jamboree
Golden Zephyr
Goofy's Sky School
Redwood Creek Challenge Trail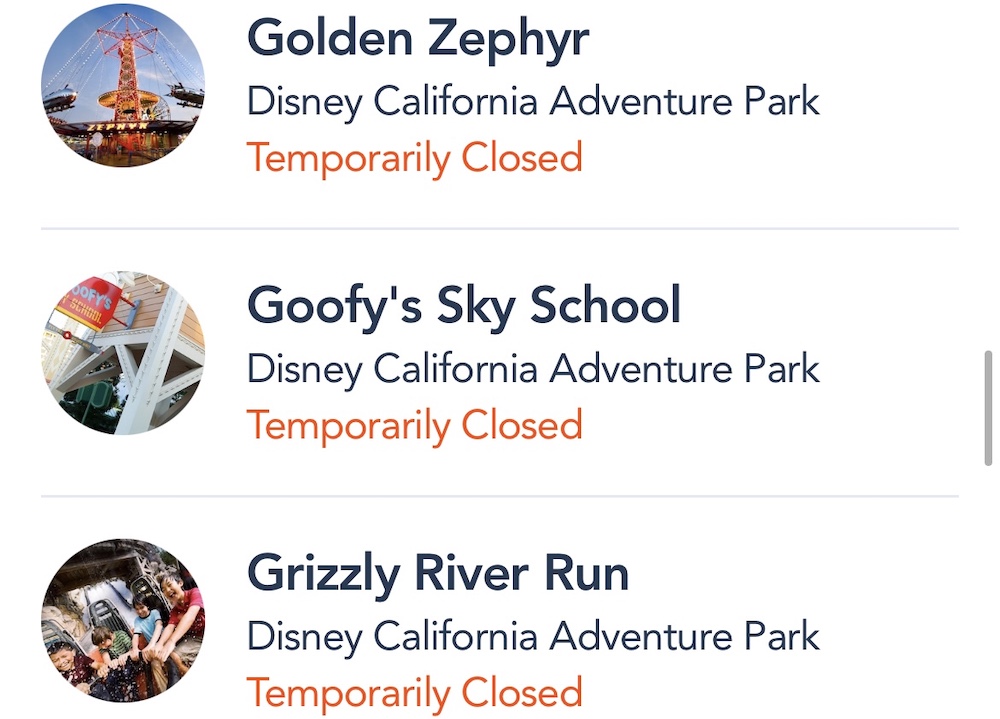 A Rainy Day at Disneyland may be wet and cold but if you are prepared and ready for the rain it can be a great day! Which of these tips do you find the most helpful? Have you experienced Disneyland in the rain? If so, what do you like or dislike about it? Let us know your thoughts in the comments below.
Featured Photo by Myrna Litt on Flickr.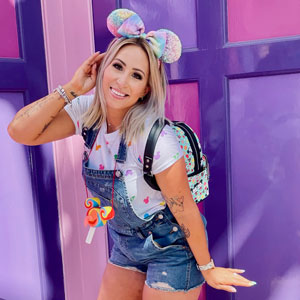 Written by
Brittney Malina
Contributing Writer
Brittney has been going to Disneyland since she was 3 years old. She has had a deep love for all things Disney ever since. Now as a wife and mother of two, she gets to share the love with her family and re-live the Disney magic through her children's eyes. Brittney is a Legacy Passholder and you can find her walking down Main Street, U.S.A. with a churro or iced coffee in hand.