Take a white water raft journey through the mountains of California down the roaring waters of Grizzly River.
Grizzly River Run Details

| | |
| --- | --- |
| Disneyland Resort Park | Disney California Adventure |
| Location in Park | Grizzly Peak |
| Height Restrictions | 42″ |
| Age Interests | Kids, Adults, Tweens, Teens |
| Thrill Type | Small drops, Thrill rides, Water rides, Spinning |
| Hours | Open during park hours (Times may differ) |
| Wait Times | Average of 25 minutes |
| FastPass+ | No |
| Accessibility Information | Must Transfer from Wheelchair/ECV |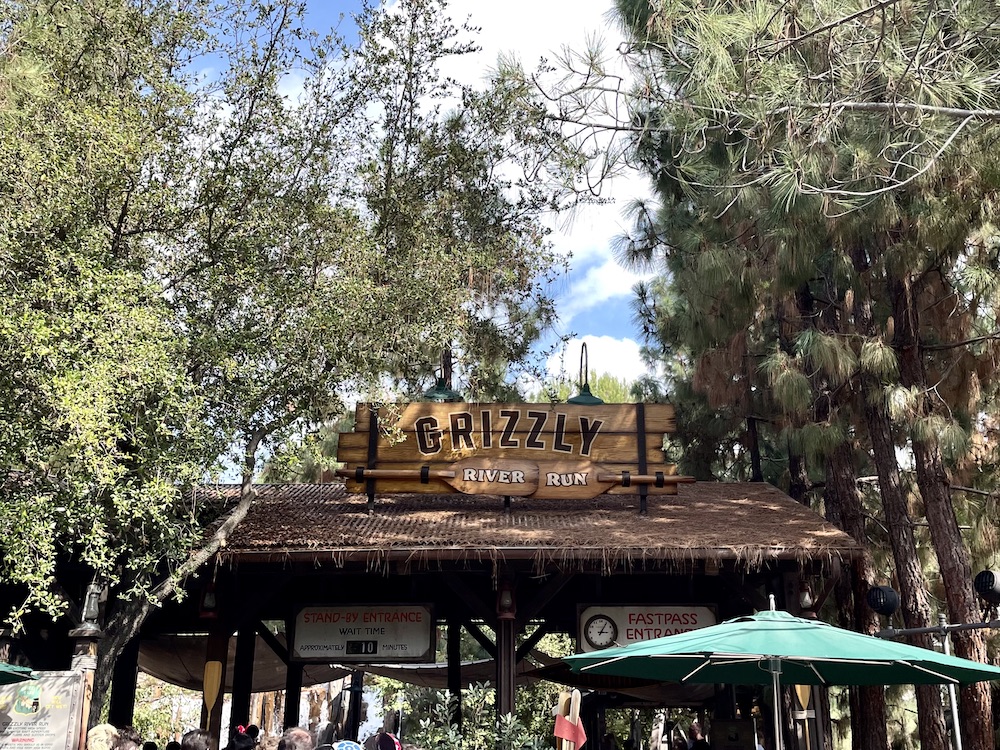 Attraction Overview
Ride through the rushing waters of Grizzly Peak in a large circular raft that holds up to 8 people on Grizzly River Run at Disney California Adventure. You will get wet on this ride, so guests are encouraged to wear water proof ponchos. Lockers are located next to the Giant Grizzly bear near the entrance and are free for the first 2 hours. When your adventure begins, you'll load into the raft off a moving wooden dock. You will make your way up the mountain then descend into the raging waters of Grizzly Peak. You will splash and spin through the waters as you make your way around the mountain, through a dark cavern, and plunge down the final drop with your raft spinning the entire time. Upon returning to the wooden conveyor you have to navigate through one last area filled with geysers ready to erupt!
Map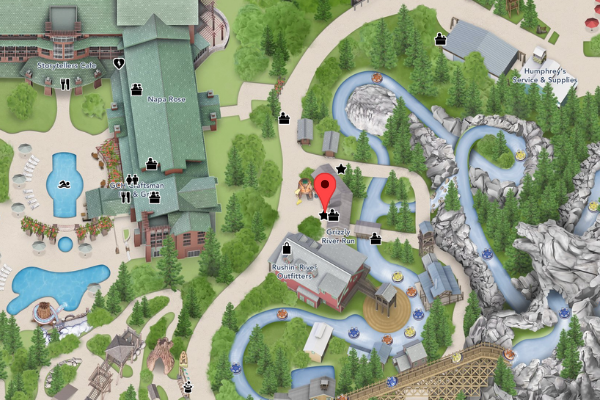 Location & Wait Times 
Grizzly River Run is located in an area known as Grizzly Peak. When entering Disney California Adventure Park, take a right at Starbucks, pass by Soarin' Around the World, then follow the path as it curves to the left. You can spot this ride from many areas in the park, just look for the giant bear-shaped peak at the top of the mountain! Wait times for this ride average around 25 minutes but may also increase or decrease based off weather conditions considering it is a water ride where you will get soaked.
Queue Experience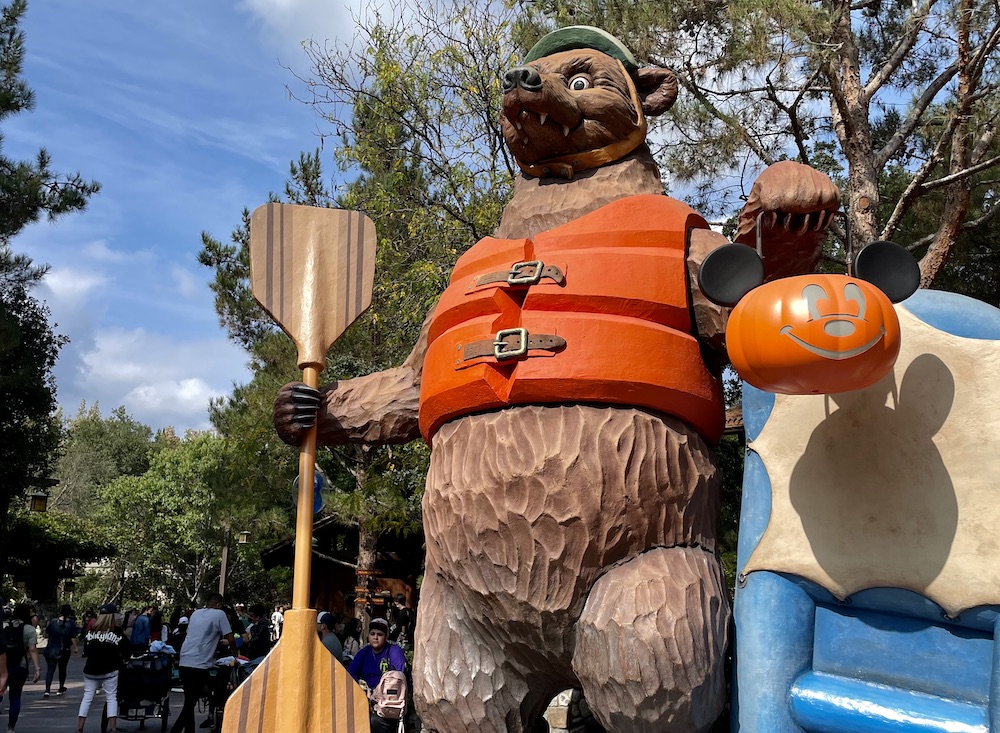 The queue takes place outdoors surrounded by views of mountains and waterfalls. It is decorated to make you feel like you are right in the middle of California Wilderness. Most of the queue is covered so you will have shade which is perfect for those warmer days.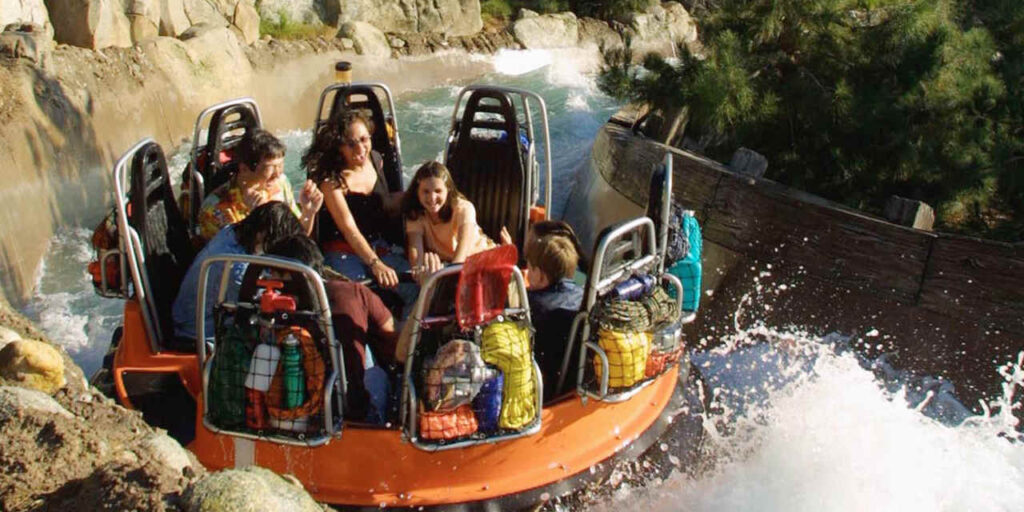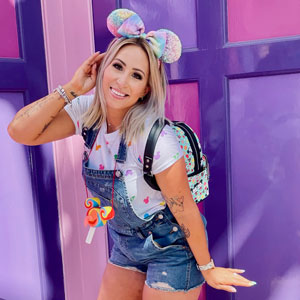 Written by
Brittney Malina
Contributing Writer
Brittney has been going to Disneyland since she was 3 years old. She has had a deep love for all things Disney ever since. Now as a wife and mother of two, she gets to share the love with her family and re-live the Disney magic through her children's eyes. Brittney is a Legacy Passholder and you can find her walking down Main Street, U.S.A. with a churro or iced coffee in hand.