Hop aboard a caterpillar vehicle and whisk through the adventures of Alice in this fun, family-friendly attraction.
Alice in Wonderland Details

| | |
| --- | --- |
| Disneyland Resort Park | Disneyland |
| Location in Park | Fantasyland |
| Height Restrictions | Any height |
| Age Interests | Preschoolers, Kids, Tweens, and Teens |
| Thrill Type | Slow ride, dark, and loud |
| Hours | Park open to park close |
| Wait Times | Average of 30 mintues |
| FastPass+ | No |
| Accessibility Information | Must Transfer from Wheelchair/ECV |
Attraction Overview
Enter into the world of the Walt Disney Classic "Alice in Wonderland" for a dashing adventure. The Alice in Wonderland Attraction starts outside by boarding you onto your very own self guiding caterpillar. Immediately you'll notice that you are now going through the same story as Alice herself as you fall down the rabbit hole and begin to enter Wonderland.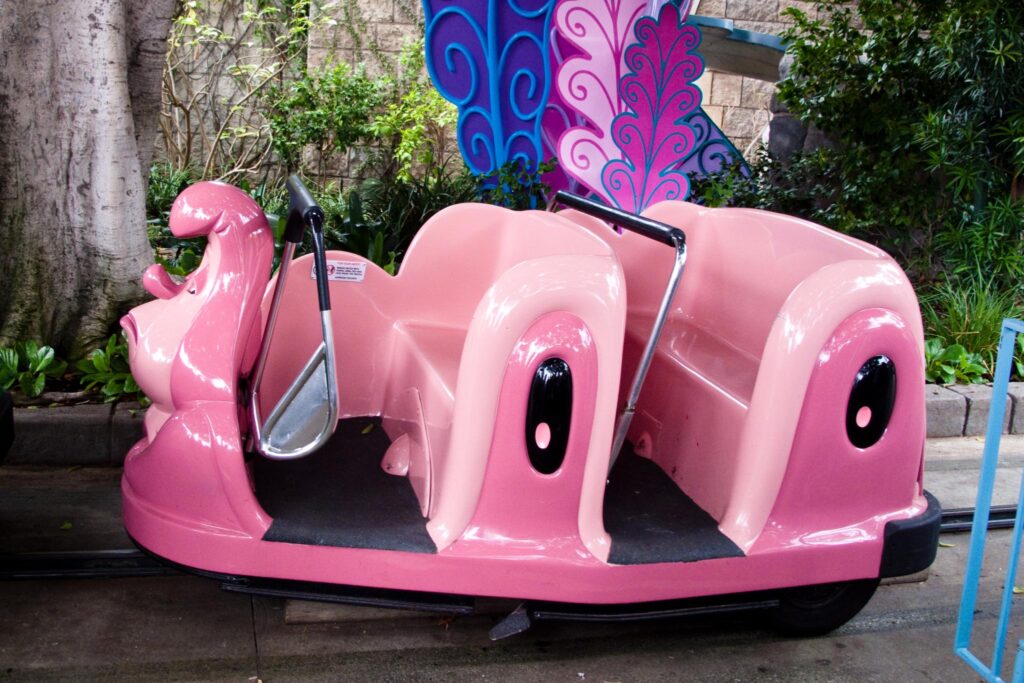 In Wonderland, you will be greeted by a big grin from the Chesire Cat followed by a friendly hello from Tweedledee and Tweedledum. Throughout your journey in Wonderland, you will see the world of fantasy begin as the flowers sing to you and the madness that surrounds you. It'll keep you curiouser and curiouser as you go throughout your experience.
Throughout your time on Alice in Wonderland, you will be going indoors and outdoors while riding along with your caterpillar. On your journey, you will encounter a furious Queen of Hearts who will be declaring "off with their heads". As you make a run for a quick exit, you will find The Mad Hatter and friends have ended your adventure by throwing you a very merry "unbirthday" party!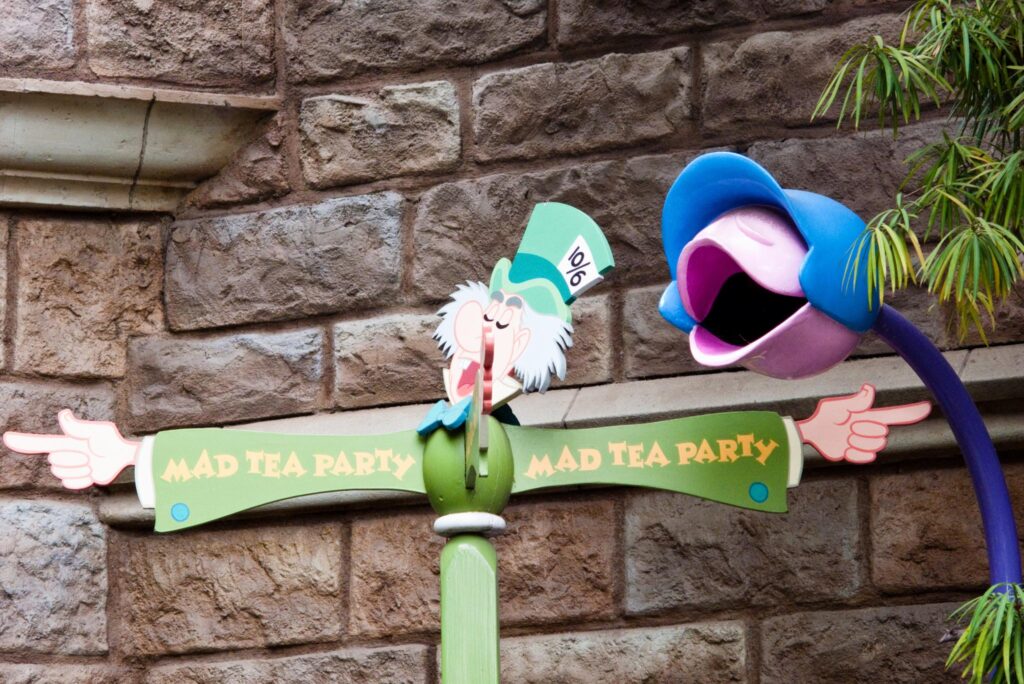 This attraction based on the classic story of "Alice in Wonderland" is easily a family favorite. Since guests of any height or age can ride, it makes for an accessible ride of enjoyment at any part of your day. Throughout the ride, when you go outdoors, you will also get stunning views of the park up high such as the famous Matterhorn. 
Map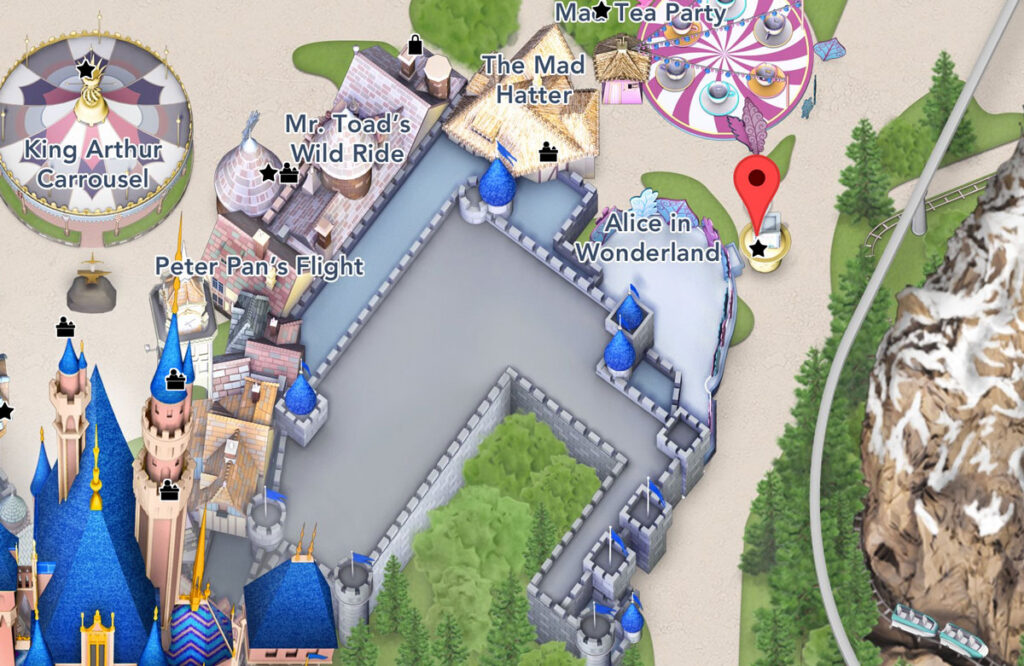 Location & Wait Times
You can find Alice in Wonderland in the heart of Fantasyland. This attraction is in between Mad Tea Party and Mr. Toad's Wild Ride. Across the way, you will see the boats from Storybook Land Canals. Typically this attraction will have about a 30 minute wait time as you go through its winding queue trail.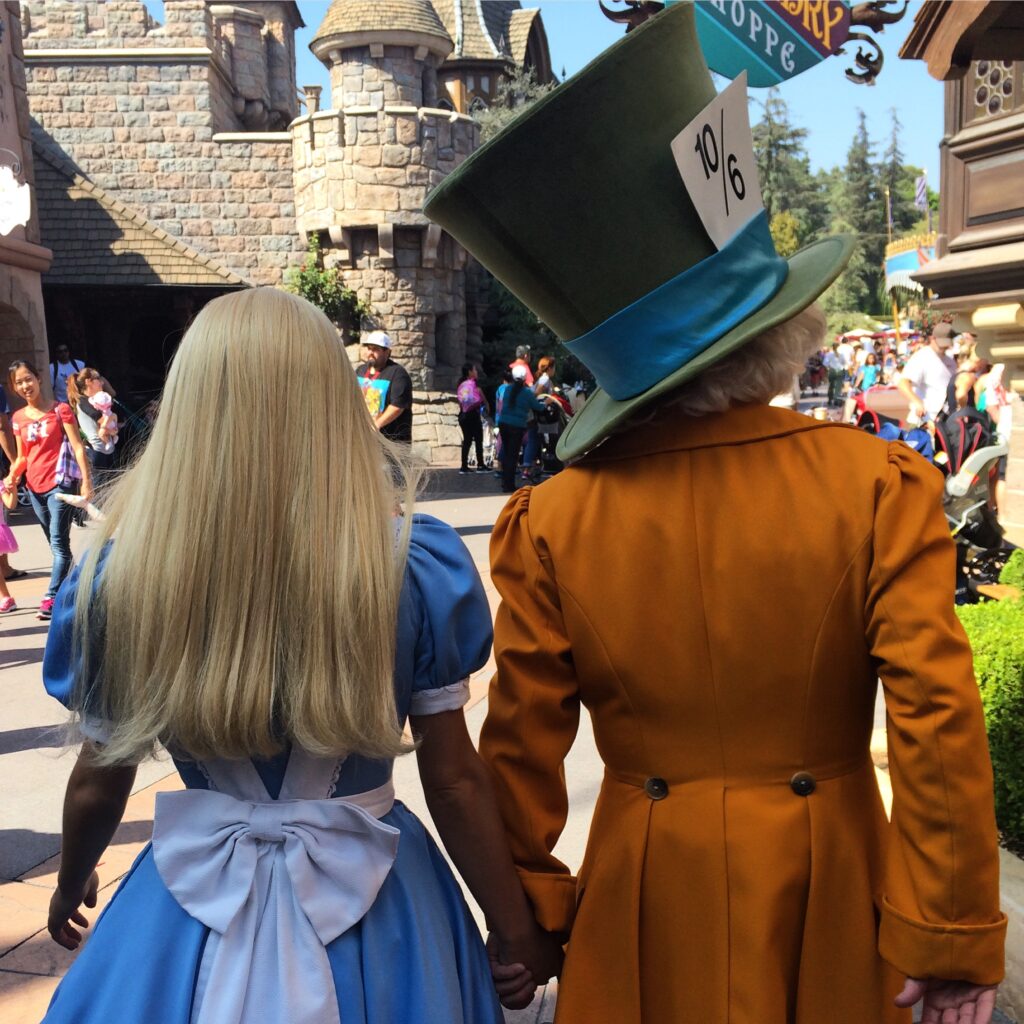 Queue Experience
The queue for this attraction is entirely outdoors in a shaded area by a garden and some trees. You will be able to enjoy the music from the classic film and see buildings from the movie such as The White Rabbit's house. Every once in a while, you may see characters roaming from the Alice In Wonderland film as well.
Written by
Bobby Asen
Contributing Writer
Bobby has a strong passion for Walt Disney's stories and the Disney Parks. From taking vacations to the parks, to being an Annual Passholder, to working as a cast member for seven years at Magic Kingdom, his passion for Disney continues to grow. After visiting every Disney Park in the world, Bobby knew he wanted to share his experiences and his love for Disney in his writing.