Earlier this year, Disney announced the closure of the majority of the remaining Disney Stores outside of their resorts. This news hit hard for Disney fans across the country who would retreat to the Disney Store retail locations to experience a bit of the most magical place on earth without having to make an expensive trip to the parks. As of today, there are only 23 remaining Disney Store locations in 14 different states across the US.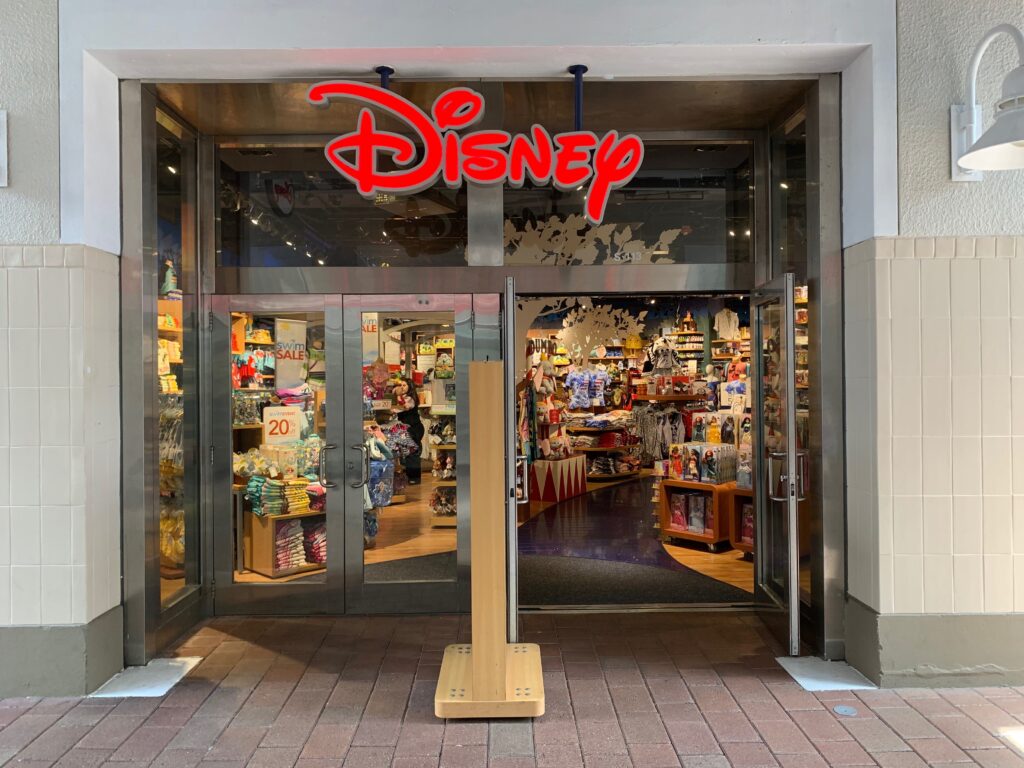 The closing of hundreds of Disney Stores saddened patrons for many reasons. Upon entering, you are greeted with the same Disney courtesy as in the parks and at the resorts from cast members who don their signature name tags and themed uniforms. The colorful atmosphere built to make you feel that you stepped inside of one of the parks truly envelops guests in the magic. Disney Stores also provide a way to get your hands on authentic Disney merchandise, toys, and accessories without having to order online and offer special events like story time for children. With these stores closing, many customers and Disney fans feel a little something lacking from their usual trip to the mall.  Are you one of the lucky ones that still has a Disney Store located near you?
While disappointing, we certainly suspect that Disney made the decision to close so many of the Disney Stores in an attempt to recoup lost finances from the Covid-19 pandemic and the growing convenience of shopping online rather than inside of a shopping mall or other retail center. For now, guests close to those few remaining Disney Stores can continue to enjoy the magic away from the parks and others can access authentic Disney products from shopDisney.com.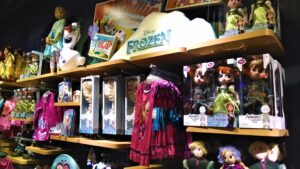 Disney And Target Expand Partnership
Upon closing hundreds of Disney Stores, Disney also announced an expanded partnership with Target stores where Disney fanatics can access Disney merchandise. Disney Store at Target is its own division of the big box retailer and in theory, a retailer that is more accessible to the general population. Why not put Disney merch in a store where many people frequently visit for weekly necessities like toilet paper, snacks, and school supplies? There are pop-up shops inside of some Target stores across the nation! In September, Disney promised that there would be over 100 Disney Store at Target locations. Check the store locator to see if there is one near you! If there is not one near you, just like with shopDisney, you may shop the Disney Store at Target merchandise online. The online shop features items from the Disney Holiday Collection, 50th anniversary merchandise, as well as exclusive and trending merchandise. While these items are also available for purchase directly from shopDisney.com, shoppers who present a Target RedCard can enjoy a 5% discount on their purchases! What's more is if your local Target does not have one of the Disney Store at Target pop-ups, some of the merchandise may available on the store shelves! Just input your local store when viewing the item online or in the Target app.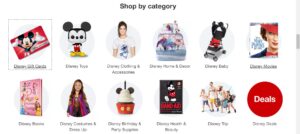 What were you thoughts about so many of the Disney Stores closing this fall? Do you prefer to shop in-store or online for your Disney items? Does the expanded partnership with Target help you with accessibility of authentic Disney merchandise when you are not at the parks? Let us know in the comments below!
Featured image courtesy or Target.com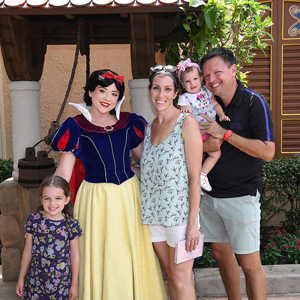 Written by
Shelley Wehler
Contributing Writer
Shelley is a stay-at-home mother of two girls living outside of Charlotte, North Carolina. Her love of all things Disney has grown even more as she sees the magic come alive through the lens of her young daughters. She spends her free time keeping up with the latest in Disney news and daydreaming of her next trip to the parks!