"Inspired by Europe, Imagined by Disney. " That's the slogan for Disney Vacation Club's Riviera Resort. There is an evident focus on the Riviera and the Mediterranean. How amazing would it be to get a taste of Europe on your next Disney vacation? Luckily, you can do just that when you stay at Disney's Riviera Resort. Read on for 5 fun things you and your family should do during your next stay!
1. Enjoy The Skyliner
The Riviera Resort is a Skyliner resort. You will value the comfort of going downstairs and jumping on the Skyliner to other parks and resorts. The bus system is excellent, and you will also love that the hotel is just a stop away from Disney Springs, which has everything you could need, from food to entertainment.
2. Go Swimming
There are two amazing pools at the Riviera Resort. The main pool is family-oriented, with an entertaining and exceptional splash pad located near it. The splash pad is dubbed S'il Vous Play and is created to remind guests of the fountains of Europe, with Disney Fantasia characters added for a hint of magic. This zero-entry pool has a slide twisting around a tower. It will be a delightful experience for your whole family.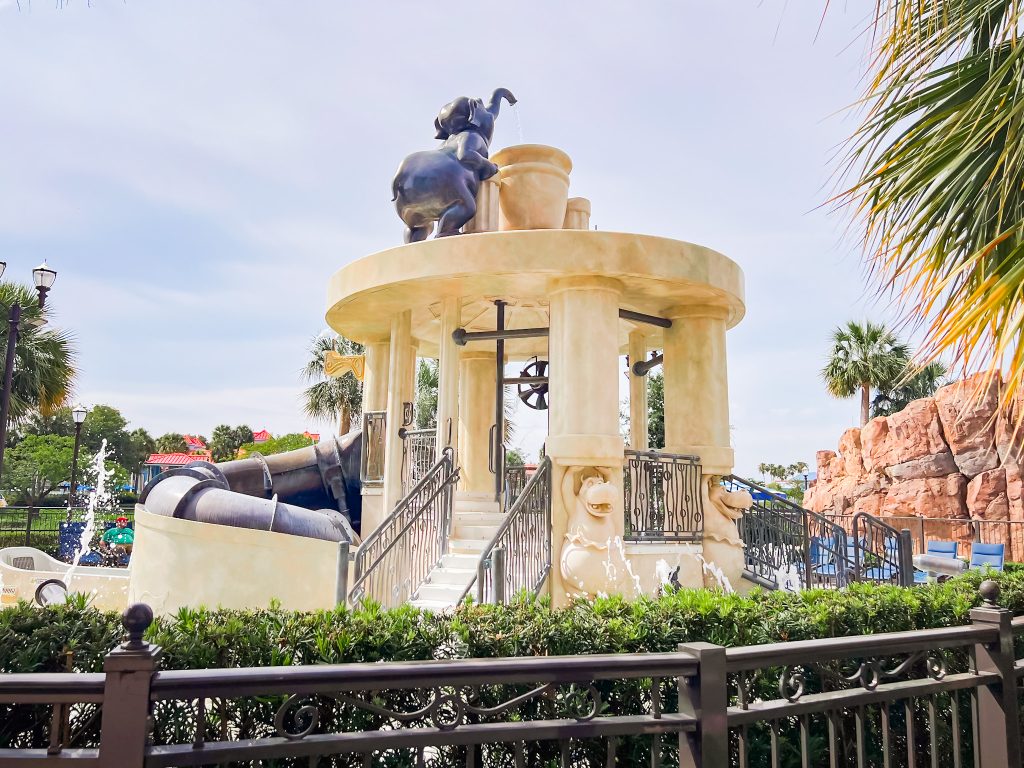 3. Have Dinner at Topolinos Tarace
Topolino's Terrace can be found on the 10th floor of Disney's Riviera Resort, and it is my favorite restaurant to eat dinner at in all of Walt Disney World. When you dine there, you will discover that all of the food is excellent. However, there are a few dishes that are must-orders during every visit.
My recommendations are:
Ricotta – $17.00
Tomato, Aged Balsamic, Cracked Pepper, Basil, Epi
Sea Scallops – $54.00
English pea risotto, zucchini, pickled vegetables, scallop nage
Vanilla and Citrus Crème Brûlée- $14.00
Morello Cherry Compote, Strawberry Foam, Sugared Beignets, and Chocolate Meringues
The best part of the restaurant, though, is seeing EPCOT's spectacular nighttime fireworks show from the Terrace. Be sure to make a reservation for this very popular restaurant 60 days before your visit. You'll be glad you did.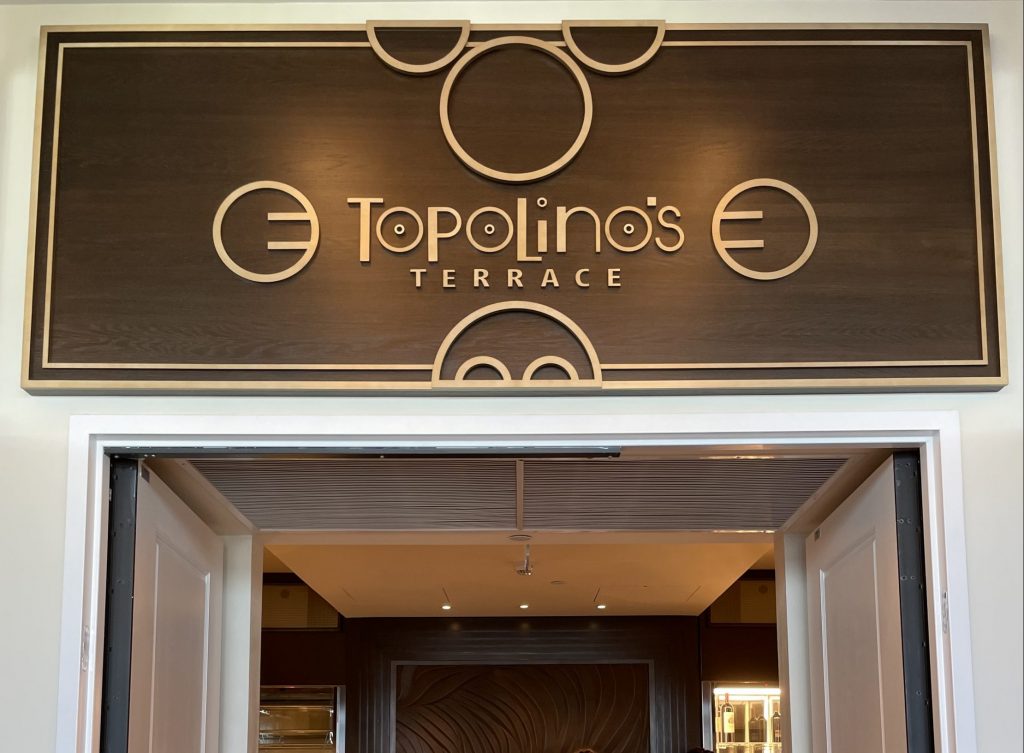 4. Lawn Games
One of my favorite things about Disney's Rivera Resort is that it allows guests to relax by playing lawn games—every day from 10:00 am to 11:00 pm. There are many games, but my favorites are the giant chess and Connect Four Sets. Whatever game you and your family are determined to play will surely be a blast!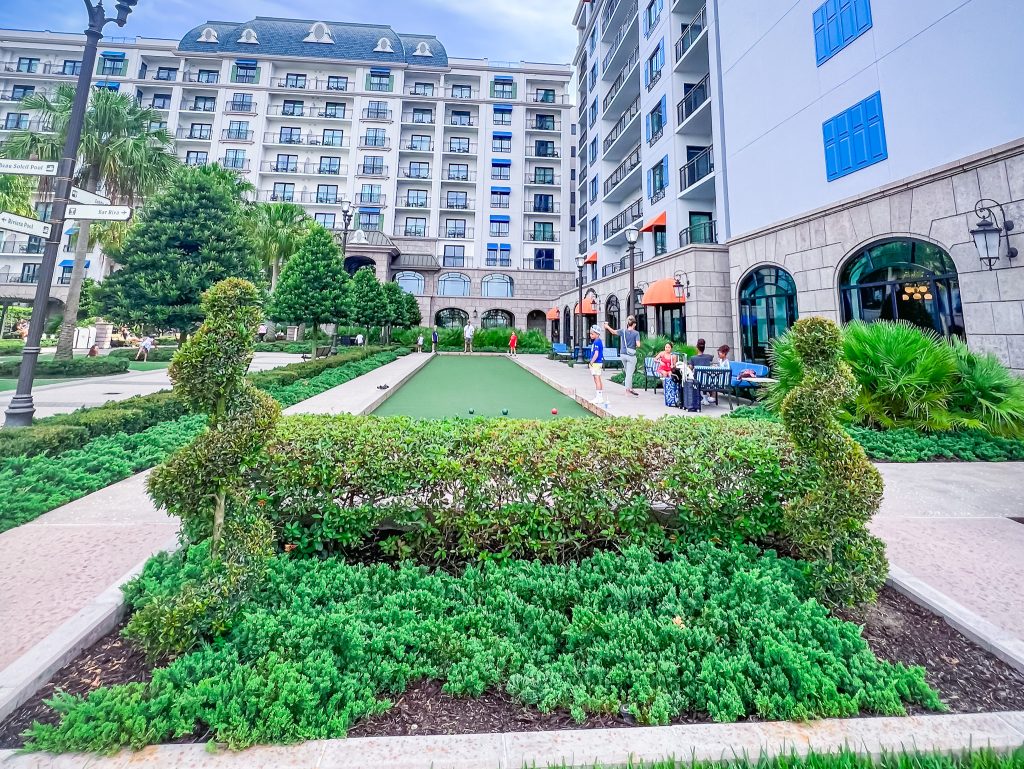 5. Movies Under the Stars
There is just something magical about staying at a Disney Resort. One of my favorite things to do during each stay is to watch a movie under the stars. This event occurs nightly and is something that the entire family will enjoy. Be sure to call (407) 939-2273 for specific details, as movie showings are subject to change at any time.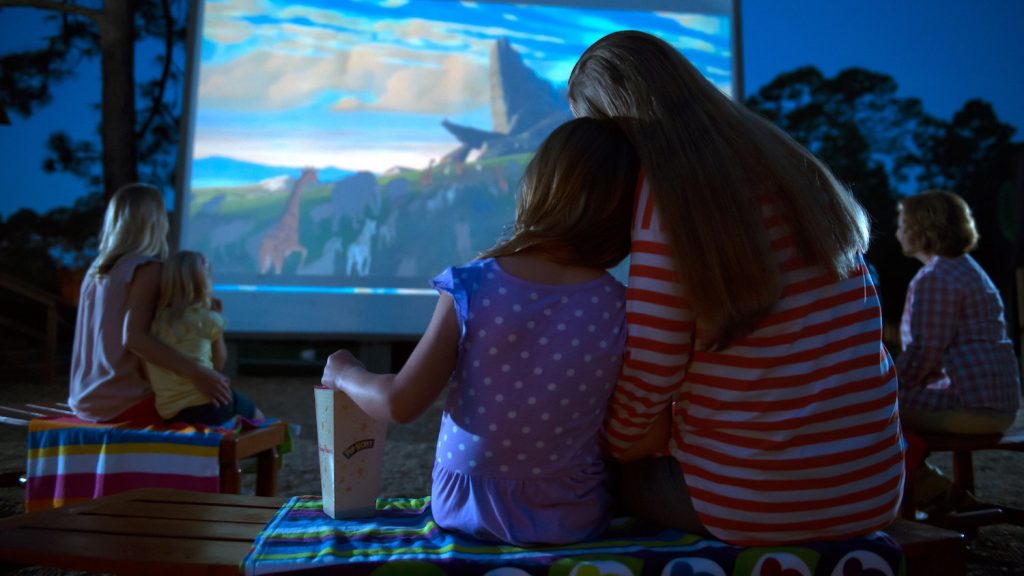 Wee hope these suggestions help you understand why a stay at Disney's Rivera Resort is magical. If the Rivera Resort is where you would like to stay on your next Disney vacation, be sure to check out the DVC Shop Rentals page so we can help you and your family reserve your stay
Written by
Laura S.
Laura fell in love with Disney Parks as a child, and the affection has never left. As an adult, she enjoys making frequent trips to Disney World with her family and friends.