Are you looking for a fun, modern place to stay on your next Walt Disney World Resort visit? If so, consider Bay Lake Tower. Bay Lake Tower at Disney's Contemporary Resort has been designed to complement the iconic styling of the Contemporary Resort building. It has some of the most picturesque views at Walt Disney World Resort.
Here are five fun things I like to do while staying at the property.
1. Dine at Steakhouse 71
As a foodie, one of my favorite things to do while staying at Bay Lake Tower is dine at Steakhouse 71. The bright, cheerful restaurant is just a short walk from Bay Lake Tower at Disney's Contemporary Resort. It is filled with creative illustrations of classic attractions like my personal favorite, Space Mountain. Ordering the Stack Burger is an absolute must when dining at the restaurant. It's a signature blend of beef, American cheese, lemon aioli, red onion, and house-made pickles on a brioche bun. Sounds delicious, right? When ordering this, be sure to order the parmesan fries to complete your meal.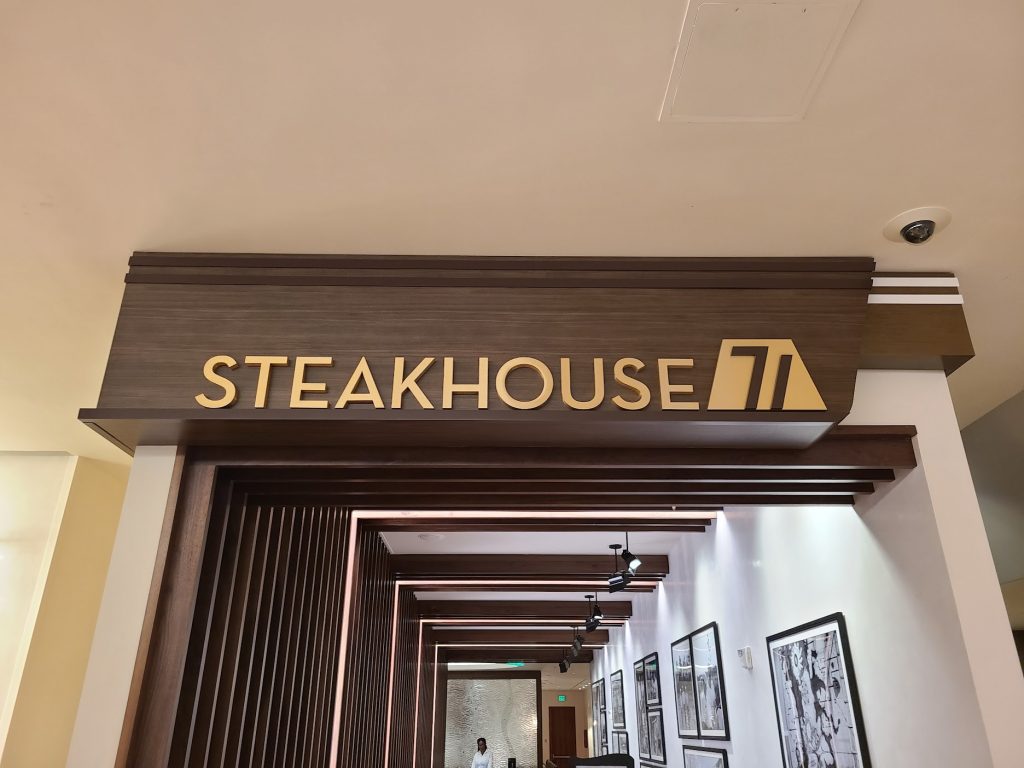 2. Enjoy the In- Studio Kitchenette
All Disney studios (except the Grand Floridian Resort Studio) have a kitchenette. However, Bay Lake Tower differs from the other studios because the kitchenette is tucked away in a separate nook. While this may be a drawback for some guests, I enjoy it because it feels like I have a private kitchen. It has a toaster, coffee maker, microwave, and mini-refrigerator. These things are expected at most deluxe studios.
Furthermore, there is ample counter space and additional cabinets for storing extra snacks and plastic dishes. You can never have enough snacks, right?! Why is this included in a list of fun things to do at the resort? The answer is simple: There is just something special about making popcorn, eating candy, and enjoying snacks in your kitchenette while on a Disney vacation.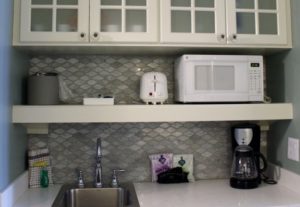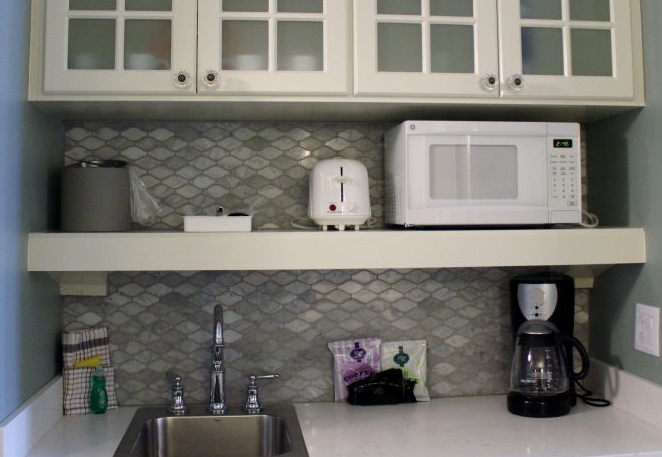 3. Walk to Magic Kingdom
I don't know about you, but Magic Kingdom is my family's favorite park. When we vacation at Walt Disney World, we devote at least two days to making memories at the Magic Kingdom. The only downside is that it can sometimes take effort to get to because of the different modes of transportation required. However, If you visit Disney's Bay Lake Tower, you only need to utilize transportation to the park if you want to. That's right. Transportation is optional because you are ten minutes from the Magic Kingdom. Amazing, right? While one of the blessings of staying at Bay Lake Tower is monorail access, remember that this option can be crowded at the park opening in the mornings and evenings just after the park closes. During those moments, you will save time by taking a relaxing stroll along the walking path. How often can you walk to Magic Kingdom? I highly recommend it!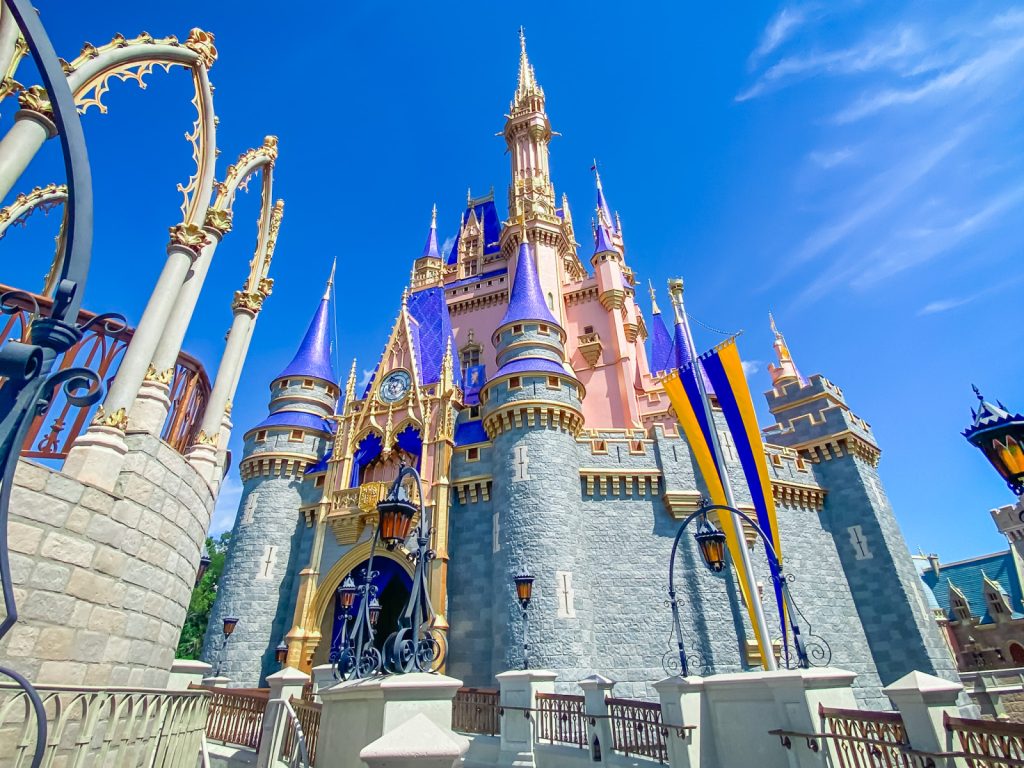 4. Go Shopping
In my opinion, Disney's Contemporary Resort ranks high above the rest because of the shopping options. Bayview Gifts and Fantasia Gift Shop are my favorite stores at any Disney Resort Hotel.  These shops have anything that you might need during your trip. However, as a Disney pin lover, I love them because the pins available at the Fantasia shop are comprehensive, and there are  also excellent items to customize your magic bands.I visit these two stores each trip, even when we're not staying at the Contemporary! Why? Shopping for new Disney pins is always a must!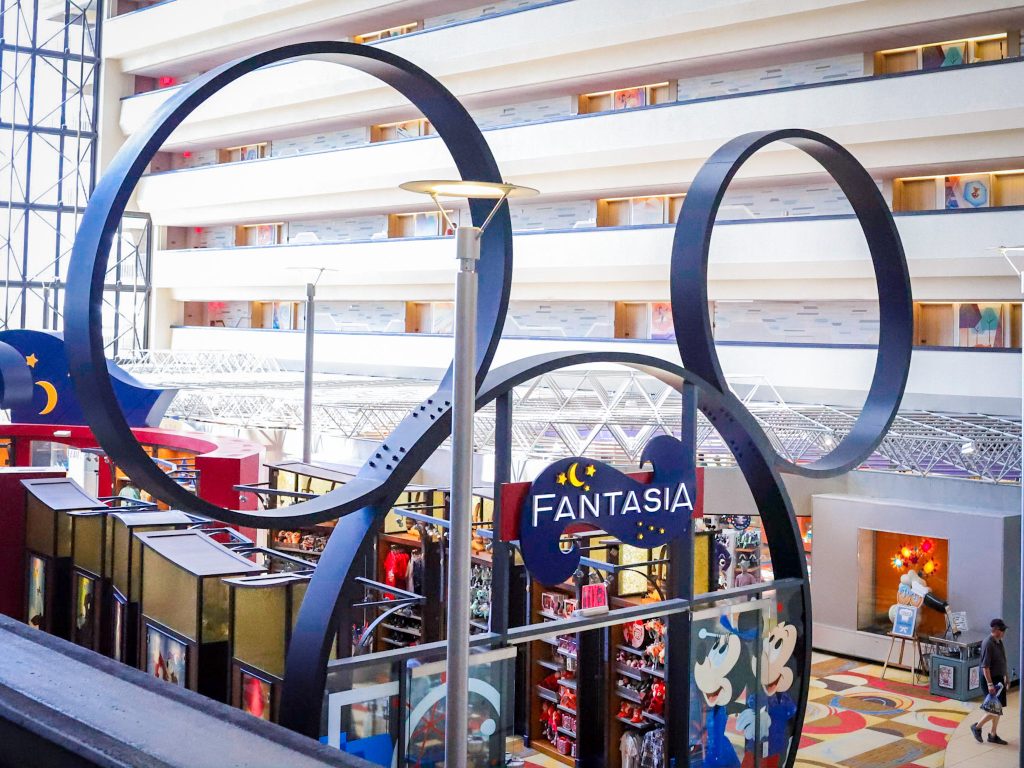 1. Swim
This may surprise you, but my favorite pools on Disney property are at Disney's Contemporary Resort and Bay Lake Tower. Why are they my personal favorite? The tranquil atmosphere, of course! There are two pools on the property. The first is The Main Pool, and the second is the Bay Lake Pool. You can slide down the 17-foot-high, 131-foot-long curving waterslide at the Main Pool or unwind in one of 2 whirlpool spas. What about your kids? Don't worry; they will have a blast at the nearby water play area. If you want to swim but don't care much for the waterslide thrill, check out the Bay Lake Pool—a shallow relaxation pool on the surface and deeper in the middle. It's the best spot to relax after an active park day.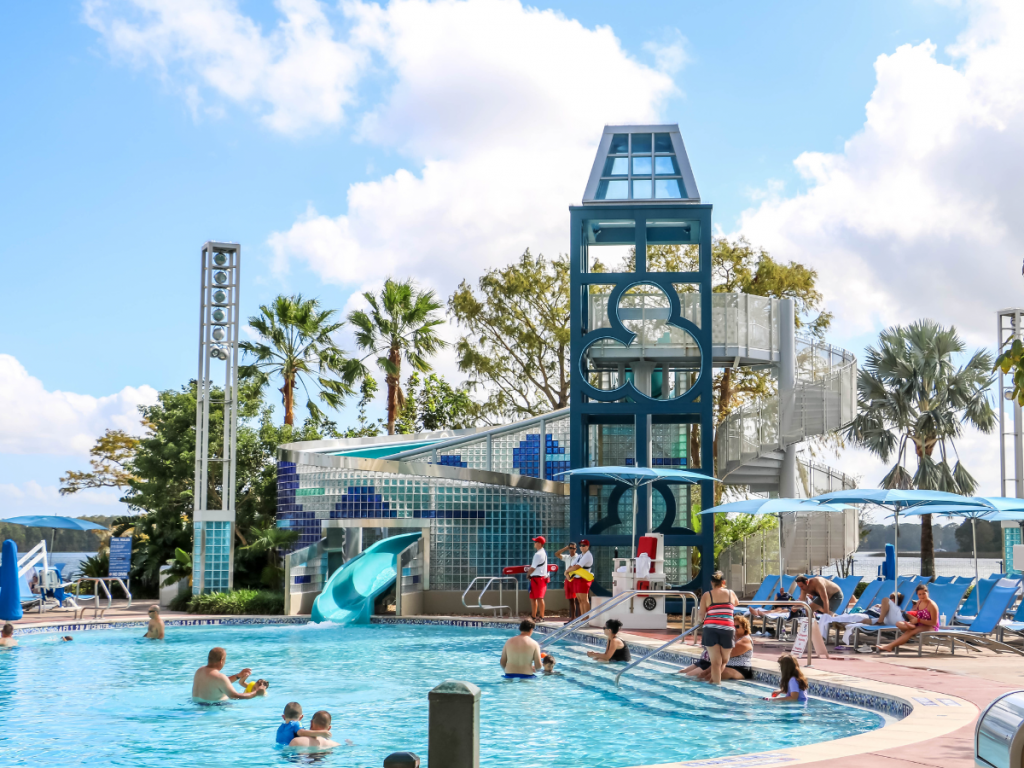 Does this hotel sound like the perfect place for your next Disney vacation? If so, be sure to reserve a stay with DVC Shop. Take it from me, you won't regret it.
Written by
Laura S.
Laura fell in love with Disney Parks as a child, and the affection has never left. As an adult, she enjoys making frequent trips to Disney World with her family and friends.