The Walt Disney World Monorail System, a beacon of innovation and convenience, is an integral part of the Disney experience. This unique mode of transportation provides guests with a seamless and scenic transition between the Magic Kingdom, EPCOT, and select resorts. Known for its distinctive design and efficiency, the Disney Monorail is more than just a way to get around – it's a magical journey that adds to the overall Disney experience.
Monorail Routes
The Disney Monorail has three separate lines – the Express, Resort, and EPCOT lines. Each of these routes have different stops, and even separate operating hours.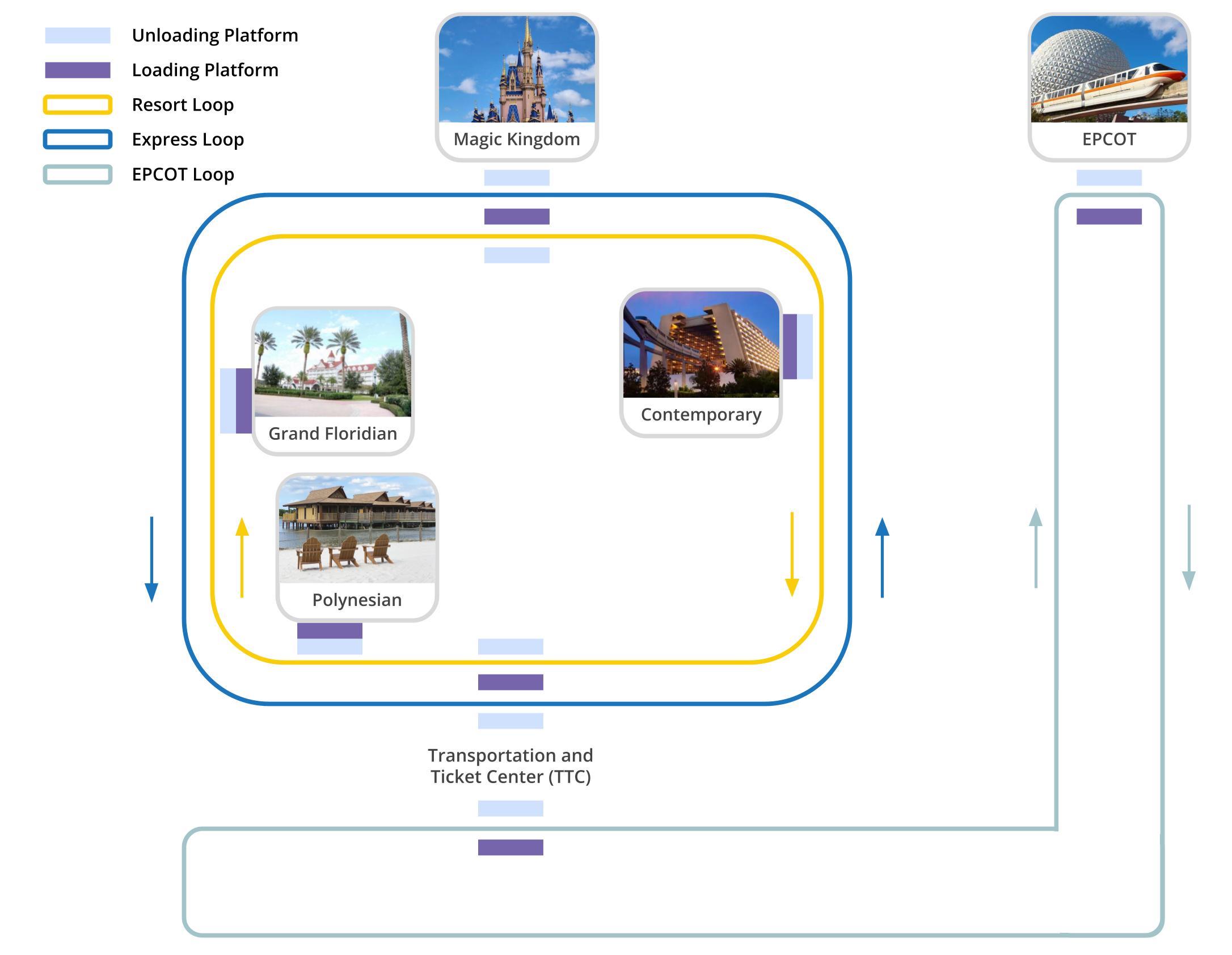 Operating Hours
Resort Monorail & Express Monorail
The Resort Monorail and Express Monorail begin operating 30 minutes prior to when Magic Kingdom park opens and stop one hour after Magic Kingdom park closes.
It's always best to check the official Disney World website or the My Disney Experience app for the most accurate and up-to-date information.
Resort Monorail Stops
Transportation and Ticket Center (TTC)
Disney's Contemporary Resort
Magic Kingdom Theme Park
Disney's Grand Floridian Resort & Spa
Disney's Polynesian Resort
Express Monorail Stops
Ticket and Transportation Center
Magic Kingdom Theme Park
EPCOT Monorail Stops
Ticket and Transportation Center
EPCOT Theme Park
How To Use The Walt Disney World Monorail
Using the Walt Disney World Monorail is simple. At each station, there are clear signs guiding you to the monorail platform. Once onboard, announcements will keep you informed of upcoming stops. If you're traveling with a stroller or wheelchair, there are designated areas on each monorail train for your convenience. Remember, all passengers must be seated or holding onto a handrail when the monorail is in motion.
Tips For Using The Monorail
Plan your route: Knowing which line to take can save you time. The Resort Line is perfect if you want to explore the resorts or dine at their restaurants, while the Express Line is ideal for those heading straight to the Magic Kingdom.
Consider the time: During peak times, the monorail can be crowded. If you're in a hurry, other forms of transportation like buses or ferries might be quicker.
Enjoy the ride: The monorail offers unique views of the Walt Disney World Resort, so take a moment to enjoy the scenery!
A Quintessential Disney Experience
The Walt Disney World Monorail is not just a means of transportation – it's a quintessential part of the Disney experience. By understanding how it operates and how to use it effectively, you can add an extra layer of magic to your Disney vacation. So sit back, relax, and enjoy the ride as you glide through the Happiest Place on Earth.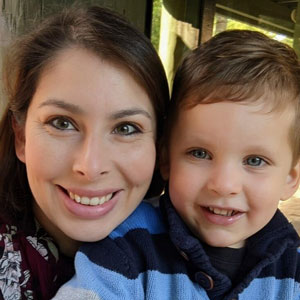 Written by
Rachel Van Norman
Contributing Writer
Rachel fell deeply in love with all things Disney as a little girl. Now as a wife and a mother herself, she shares this Disney obsession with her son and everyone around her. From her love of princesses to eating all the Disney food, Rachel spends her time radiating Disney magic and keeping everyone up to date on Disney news.