Have you ever wondered what makes a Disney resort room "accessible?"  Perhaps you have seen it appear in search results when you are planning your vacation or perhaps you or a family member is in need of a room that has modifications and adaptations. Or perhaps after reading this post, you will be more inclined to request an accessible room for yourself or a family member in order to make staying the night away from home more comfortable.
Accessible Room Options
The first important thing to know is that all accessible rooms are not the same. Some are altered to accommodate physical disabilities. Some have added technology to assist the hearing impaired.  Additionally, all accessible rooms have the option to add hearing assistant technology on top of the already present accessibilities. TTY equipment is available at any resort, so please let a cast member know if you are in need of it when you check in. Let's take a look at the each of the options below.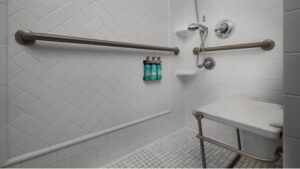 Wheelchair Accessible with Tub
This type of room accommodates anyone who uses a wheelchair by providing a wheelchair accessible route into the room, grab bars at the toilet, and grab bars at tub.
Wheelchair Accessible with Roll-in Shower
Instead of a tub with grab bars, this type of room has a roll-in shower with grab bars placed at the toilet and in the shower. It also is designed with a wheelchair friendly route to navigate the room.
Florida Special Accessible Room
This accessible room includes modifications to the bed with an open bed frame as well as a lower toilet height and toilet grab bars.
Hearing Accessible
This room type is designed like other standard rooms, but is appointed with communication assistance features to include a visual alarm, visual door knock/door bell alert, visual telephone call alert, a telephone with volume control, and an electrical outlet near the telephone jack.
It's important to note that all of the other accessible rooms – wheelchair accessible with tub, wheelchair accessible with roll-in shower, and Florida Special Accessible – can also be equipped with all of the features available in the hearing accessible rooms. Simply request those features when booking your vacation or communicate your needs with a cast member at check-in or any point during your stay.
Where to Find Accessible Rooms in Disney World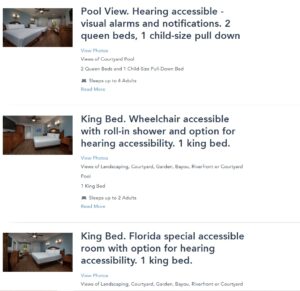 In case you are concerned about being restricted to certain accommodations, the great news is that ALL Walt Disney World Resorts offer accessible rooms and TTY equipment as detailed above! What's more is that based on availability you may also have your choice of standard or preferred room, view, and beds. All resorts also offer accessible pathways to the accessible rooms and bell hop services making getting settled into your resort room stress-free.  To put you even more at ease, your Disney resort hotel will also feature an accessible route to resort amenities such as restaurants, gyms, shops, laundry facilities, business centers, meeting rooms, and convention spaces. In regards to parking, guests with a valid disability-parking permit, will be directed to a designated parking areas at your home resort and any other resort at which you have a dining reservation.
Booking an Accessible Room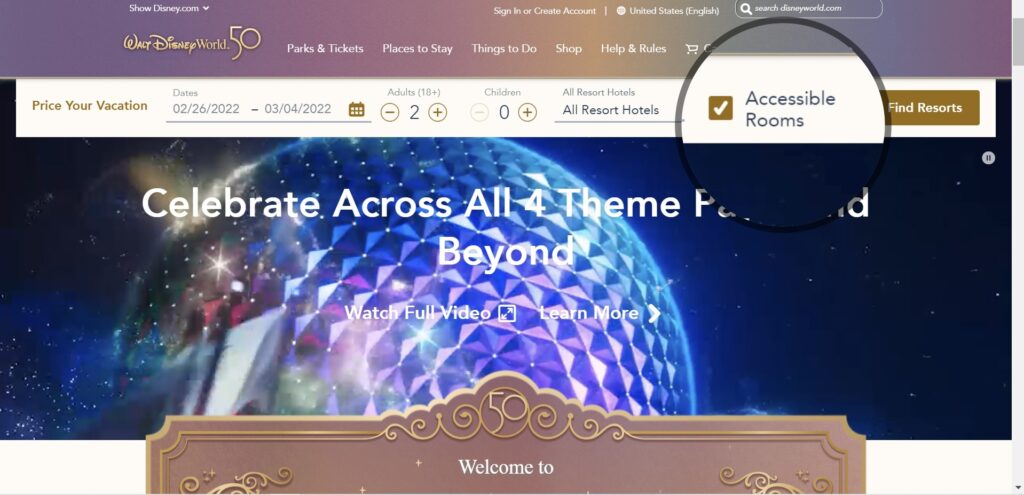 If you desire to book an accessible room, you may do so on the Walt Disney World website. Simply check the box next to your vacation dates, and resorts with availability of accessible rooms will appear!  If you prefer to book your reservation over the phone, please call (407) 939-1936.
Do you have any additional questions about accessible rooms or other accessibility features at Walt Disney World?  Let us know in the comments below!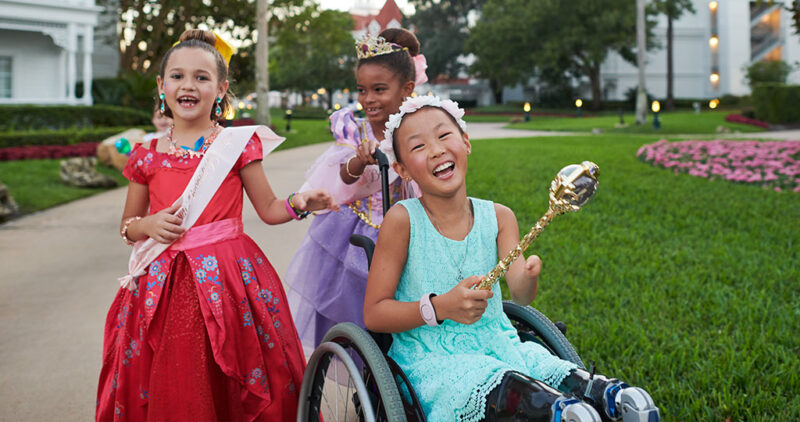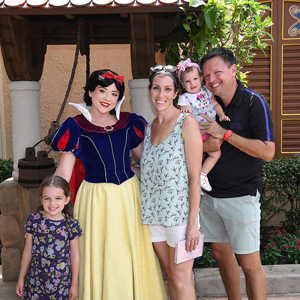 Written by
Shelley Wehler
Contributing Writer
Shelley is a stay-at-home mother of two girls living outside of Charlotte, North Carolina. Her love of all things Disney has grown even more as she sees the magic come alive through the lens of her young daughters. She spends her free time keeping up with the latest in Disney news and daydreaming of her next trip to the parks!