Hidden in plain sight on Disneyland's Main Street, USA is Walt Disney's personal sanctuary. An apartment built just for him and his family that millions of guests have passed by and likely never noticed. Just above the Disneyland Fire Department was Walt's home away from home, where he could once be found dreaming up his next great idea.
When Disneyland was under construction, Walt requested this spot to be built for him and his family. Inside there is a kitchen, bathroom, and a family room that doubles as a bedroom. The apartment was considered a very private area for Walt, so there are not many photos of his family or him in this location. In the family room, there were two couches that Walt and Lilian would use as individual beds at night. With the apartment being a modest 500 feet, everything had to be multi-purpose.
Theming, Decor, And Walt's Special Touches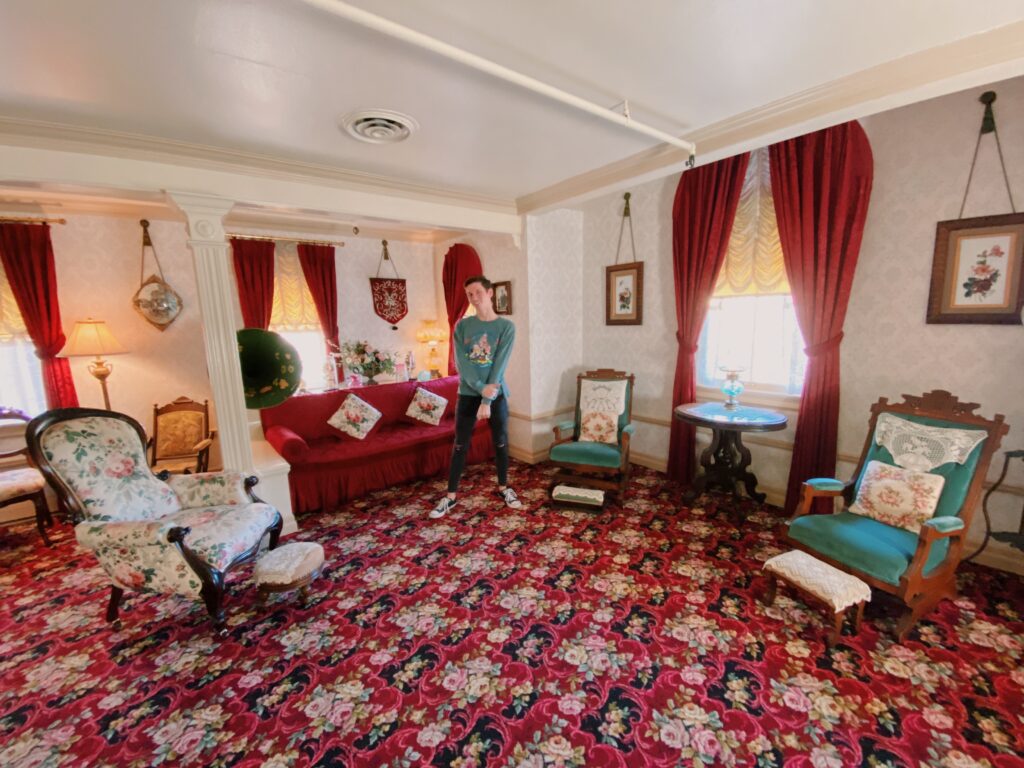 The apartment was designed by a set designer from Mary Poppins, who made sure it had a lovely Victorian era theme to match Main Street, USA. There is also a significant use of roses in the interior, from the carpets to the dishes, as request by Lillian due to her love for roses.
Walt's specially requested addition to the apartment was a bit more whimsical and playful. Originally, a fire pole could be found in the apartment's closet which Walt used to get to the first floor. Unfortunately, it had to be sealed up due to an overly eager fan attempting to climb up the pole for a glimpse at the man behind the magic.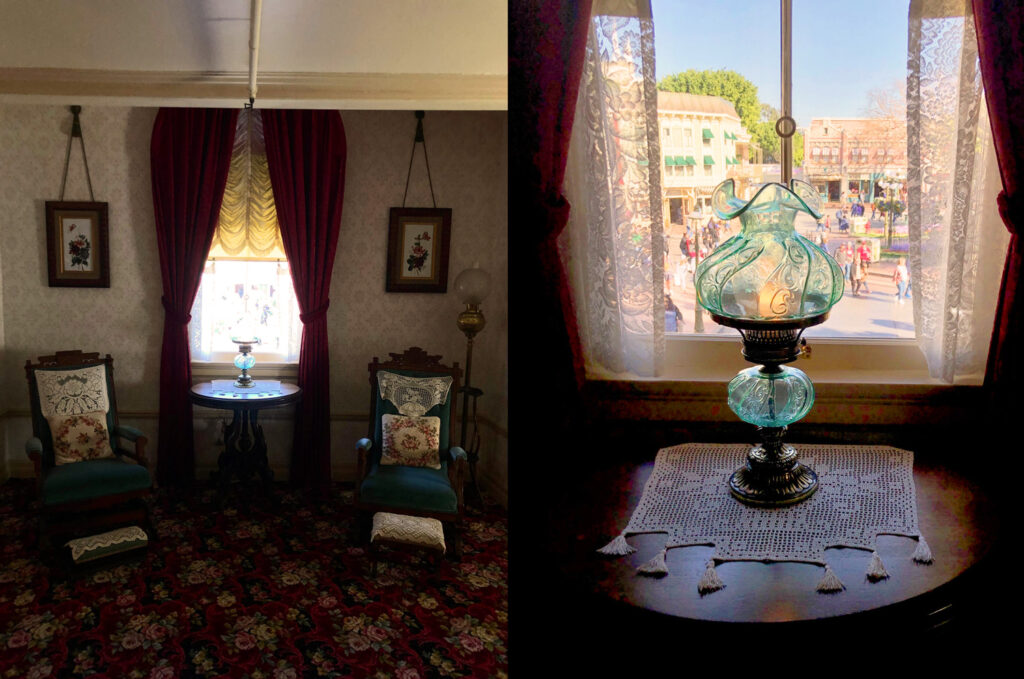 One very symbolic item that has remained in the apartment is Walt's lamp, which can be seen lit up every night in the middle window of the fire house. When Walt was alive, Cast Members would see that lamp lit up and know that Walt was upstairs working on the future of Disneyland. It is now always left on in honor of Walt and what he has created.
How To Tour Walt's Apartment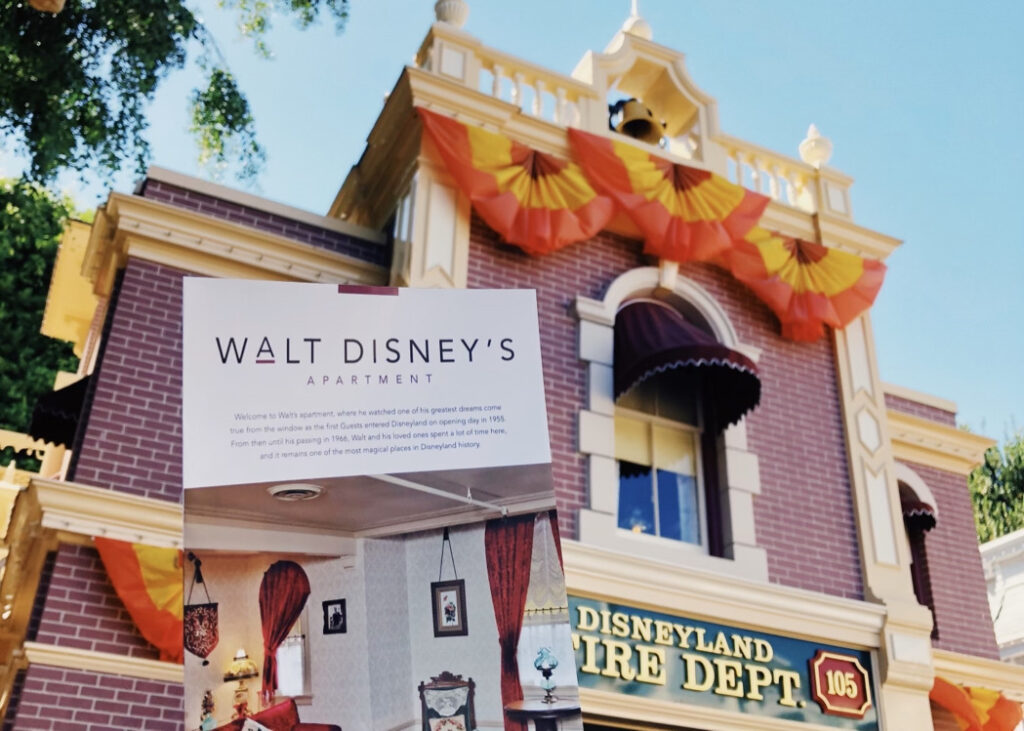 Nowadays, guests have the opportunity to see Walt's Apartment themselves! In 2012 Disneyland's "Walk In Walt's Disneyland Footsteps Tour debuted, which includes a walk-through of Walt's private apartment. This tour not only goes through the apartment but around the whole Disneyland Park. You will be told stories of Walt's inspiration and legacy while also getting to experience some of the classic attractions he worked on. Additionally, the tour includes a meal and a souvenir.
On your next trip to the Disneyland Park, be sure to keep an eye out for Walt's lamp lit up in the window and remember the history behind it. Many just see a fire house, but now you know it was home to the man who created a world where he hoped you could "leave today and enter the world of yesterday, tomorrow, and fantasy."
Written by
Bobby Asen
Contributing Writer
Bobby has a strong passion for Walt Disney's stories and the Disney Parks. From taking vacations to the parks, to being an Annual Passholder, to working as a cast member for seven years at Magic Kingdom, his passion for Disney continues to grow. After visiting every Disney Park in the world, Bobby knew he wanted to share his experiences and his love for Disney in his writing.