With the recent return of Disney's Main Street Electrical Parade and The Disneyland Forever Firework show, evening time at the Disneyland Resort is busy. With the shows being so close in time, you might find yourself moving around between shows or trying to find the perfect spot for both. We are here to tell you the perfect location where you can not only see The Main Street Electrical Parade and Disneyland Forever Fireworks, but also The Encanto Projection: We Don't Talk About Bruno.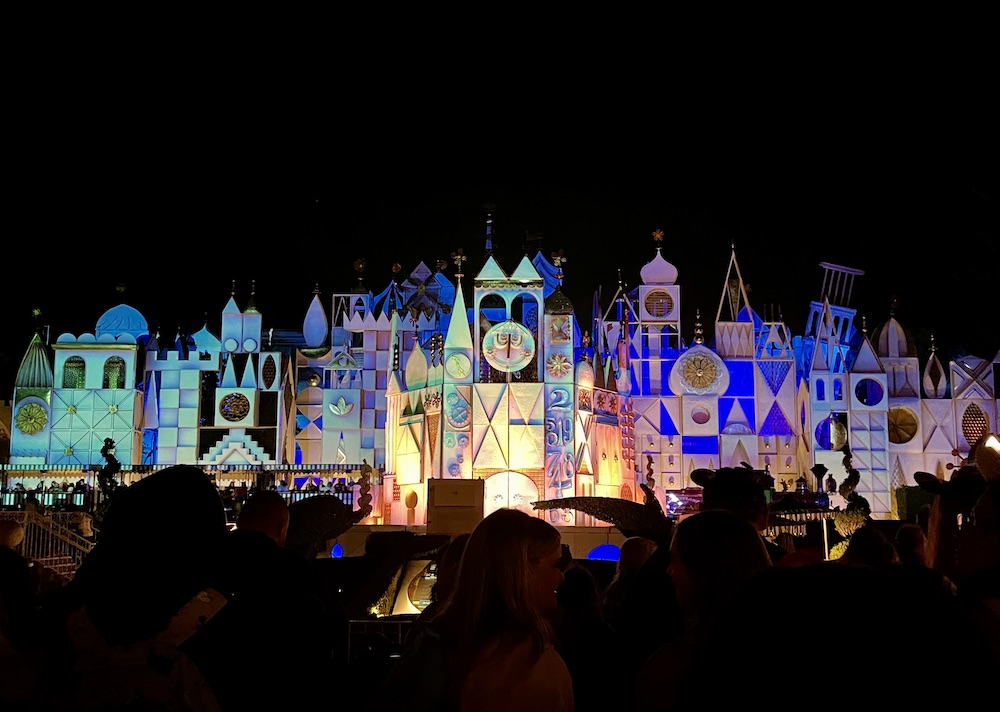 The Perfect Location
If you are looking for the perfect location to watch both the Main Street Electrical Parade as well as The Disneyland Forever Firework Show, consider finding a spot by the "it's a small world" attraction at the end of Fantasyland. This location is typically way less crowded and at times you can find a spot last minute. After the fireworks, you can head straight to "it's a small world" and usually walk right on. By doing this you are also avoiding after show crowds exiting the park. The First showing of The Main Street Electrical Parade begins at "it's a small world", meaning you don't have to wait for the parade to make it's way down to you, unlike other locations in the park. If you find a spot facing the gates to the right of "it's a small world" you can watch as the gates open and the parade begins!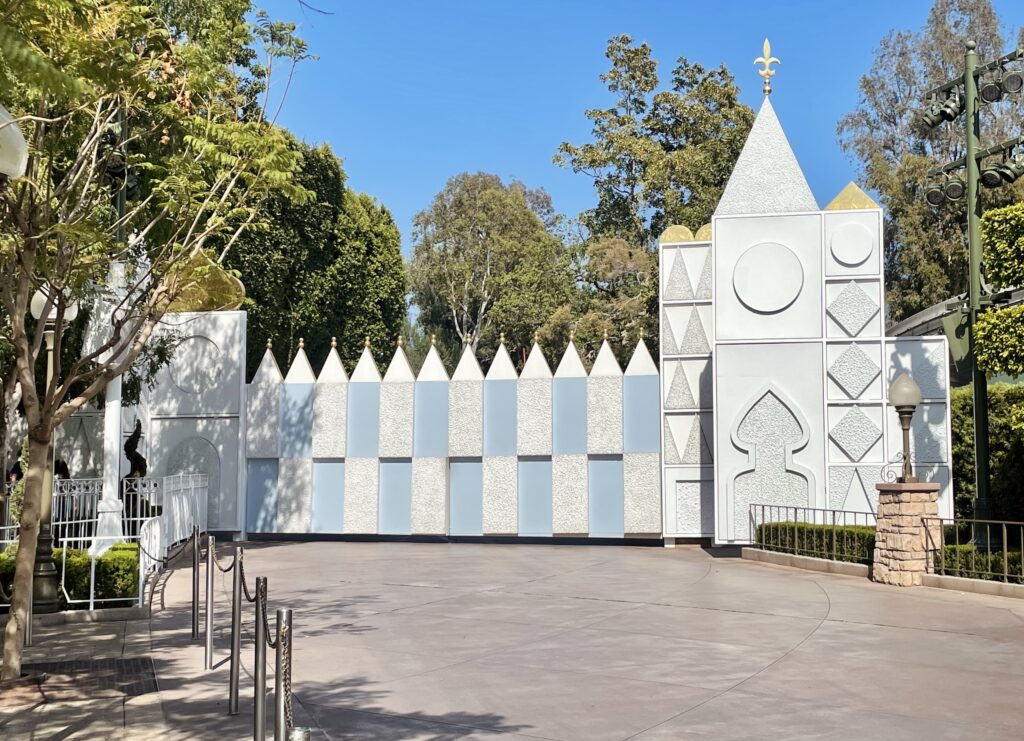 Show times
The "it's a small world projection" of Encanto has multiple showings throughout the evening. The first one beginning at 8:30 PM. If you are camped out in view of the "it's a small world" facade you'll be able to catch the first viewing of The Encanto Projection, with The Main Street Electrical Parade following at 8:45 PM and then lastly Disneyland Forever Fireworks at 9:30 PM. There is also another showing of The Encanto Projections at 10:00 PM, right after Disneyland Forever. Keep in mind Disneyland Forever Fireworks is only currently on the weekend, Friday-Sunday. During the week you'll catch Mickey's Mix Magic Projections in replacement of Disneyland Forever.
Grab A Snack And Camp Out
A good time to find a spot and wait for the parade is about an hour or so before. Cast Members will begin to rope off certain areas and it's made clear where you can and can't camp out. It's a good time to grab some Mickey Mouse cotton candy or a warm churro  and unwind before the magic.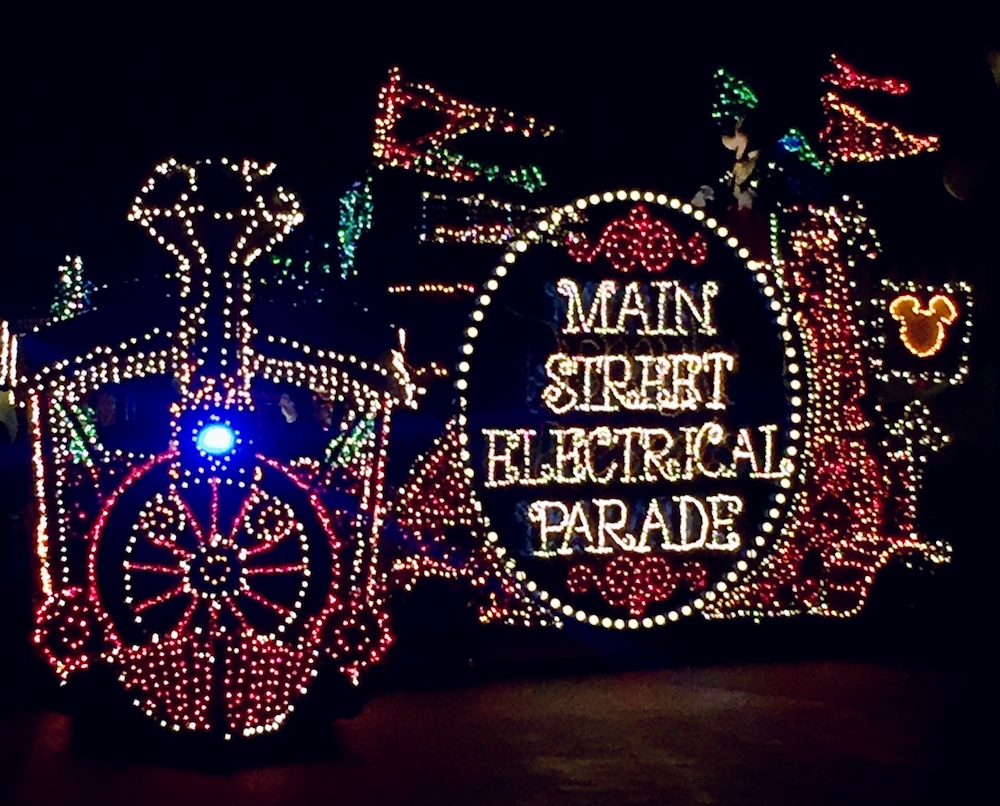 Disneyland Nighttime Spectaculars are definitely a must-do when you are on Vacation with your family at The Parks. Be sure to try out this wonderful spot where you can watch 3 shows without having to move. Have you ever watched these shows from "it's a small world"? What do you think of this prime location? Let us know in the comments!
Featured Photo: Disney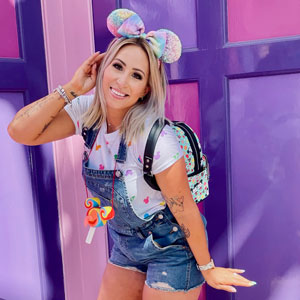 Written by
Brittney Malina
Contributing Writer
Brittney has been going to Disneyland since she was 3 years old. She has had a deep love for all things Disney ever since. Now as a wife and mother of two, she gets to share the love with her family and re-live the Disney magic through her children's eyes. Brittney is a Legacy Passholder and you can find her walking down Main Street, U.S.A. with a churro or iced coffee in hand.