Grab a Dole Whip and sing along to a show hosted by tropical birds on Walt Disney's Enchanted Tiki Room. Watch as flowers and Tiki gods come to life in this jubilant Disneyland classic celebration!
Walt Disney's Enchanted Tiki Room Details

| | |
| --- | --- |
| Disneyland Resort Park |  Disneyland |
| Location in Park |  Adventureland |
| Height Restrictions |  Any Height |
| Age Interests |  All Ages |
| Thrill Type |  Dark, Loud |
| Hours |  Park Open to Close |
| Wait Times | Light |
| FastPass+ |  No |
| Accessibility Information | Must Transfer from Wheelchair/ECV |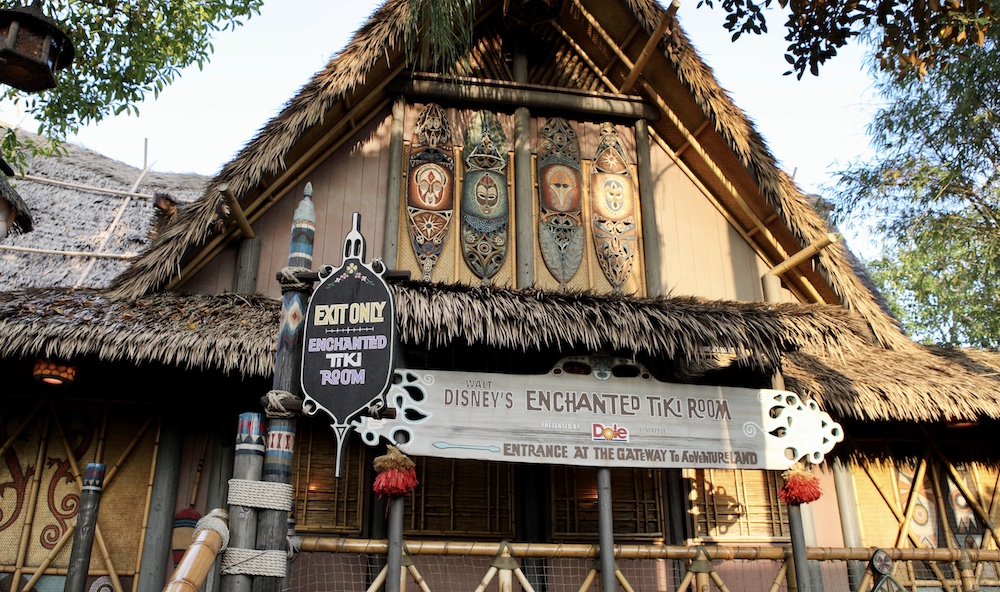 Attraction Overview
Sing with the birds in this 15 minute immersive Polynesian animatronic show. The Tiki Room features over 225 birds, flowers, tiki drummers, tiki totem poles and a magic fountain, that all come to life right before your very eyes. They talk, sing and dance to the well known tunes, "The Tiki Tiki Tiki Room" and "Let's all sing like the "Birdies Sing".
This Musical show is hosted by 4 Macaws, José, Michael, Pierre and Fritz. The Tiki Room was originally supposed to be a restaurant with animatronic birds who would sing to guests as they dined, but Walt wanted this show accessible to as many guests as possible. The show is the perfect way to rest your feet or hide from the heat.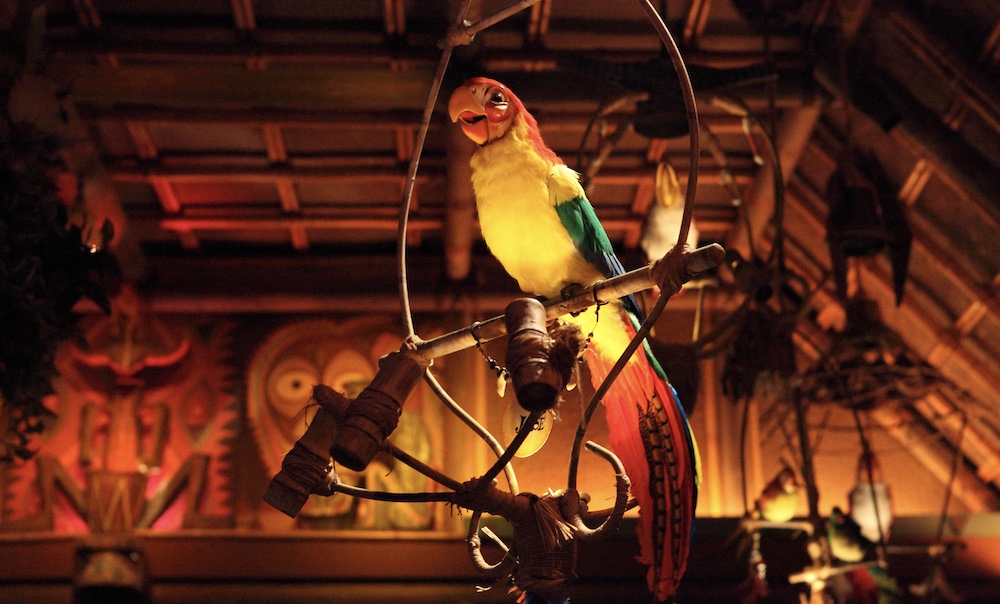 Map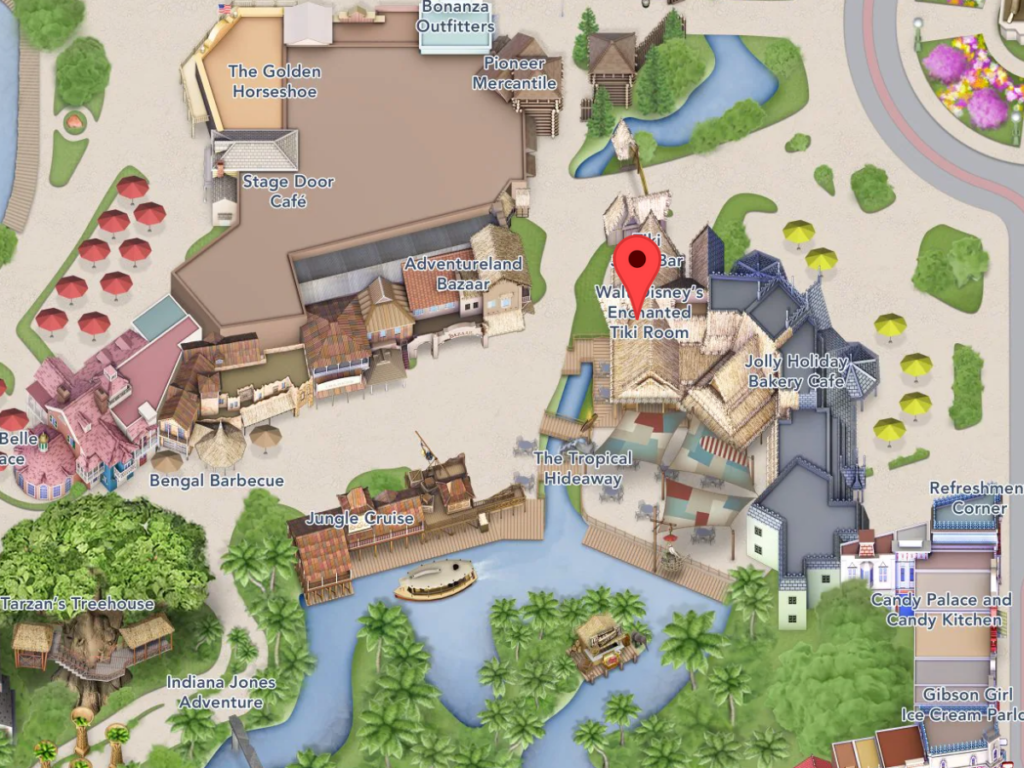 Location & Wait Times 
Walt Disney's Enchanted Tiki Room is located in Adventureland to the right. You can find The Tiki Juice Bar right before it. Grab a Dole Whip before the show starts and stop by The Tropical Hideaway afterwards for a bite to eat. Wait times for this attraction usually aren't long considering there are shows consistently through out the day. The Theater holds a fair amount of people with shows averaging around every 15 minutes.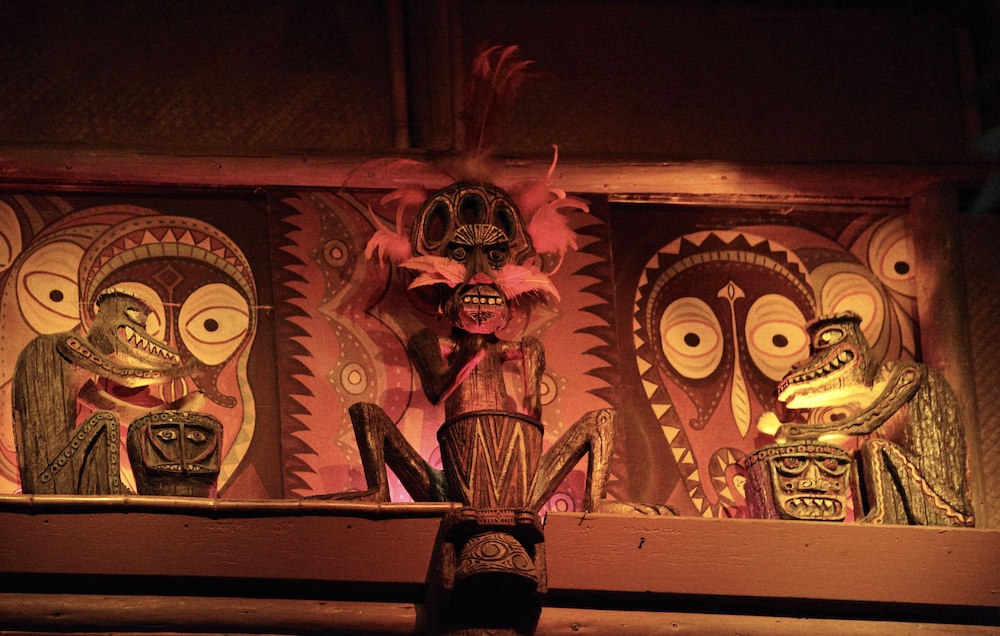 Queue Experience
As you enter the tropical patio before the show, you'll get a taste of the beauty and music that awaits you. You'll be surrounded by carved totem poles that represent island gods, beautiful lush greenery and fiery torches as you wait to sing along and enjoy one of Walt Disney's beloved attractions.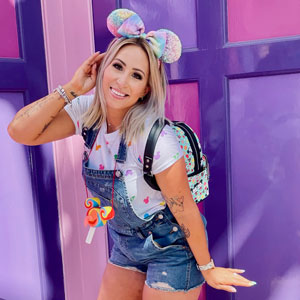 Written by
Brittney Malina
Contributing Writer
Brittney has been going to Disneyland since she was 3 years old. She has had a deep love for all things Disney ever since. Now as a wife and mother of two, she gets to share the love with her family and re-live the Disney magic through her children's eyes. Brittney is a Legacy Passholder and you can find her walking down Main Street, U.S.A. with a churro or iced coffee in hand.