Ahead of TRON Lightcycle / Run's opening to the public on April 4th, 2023, Disney Cast Members, Disney Vacation Club members, and Annual Passholders will be invited to preview Magic Kingdom's newest attraction. Currently, Cast Member previews are happening, with many great insights about the ride experience and interesting points being made about the unique ride vehicle. DVC Shop's own Emily Murray was among the lucky few to preview the attraction alongside a Cast Member, and just shared her first look at Magic Kingdom's TRON attraction.
Earlier today, Disney announced that the registration for Annual Passholders to preview TRON Lightcycle / Run will being on February 16th, 2023 by sending emails, and using push notifications in the My Disney Experience app to inform passholders. There are a few interesting changes to how these previews will be working from some of the past previews that have been offered to Annual Passholders, so let's take a look at a few of the finer points covered in their notification.
Restrictions For Annual Passholder Previews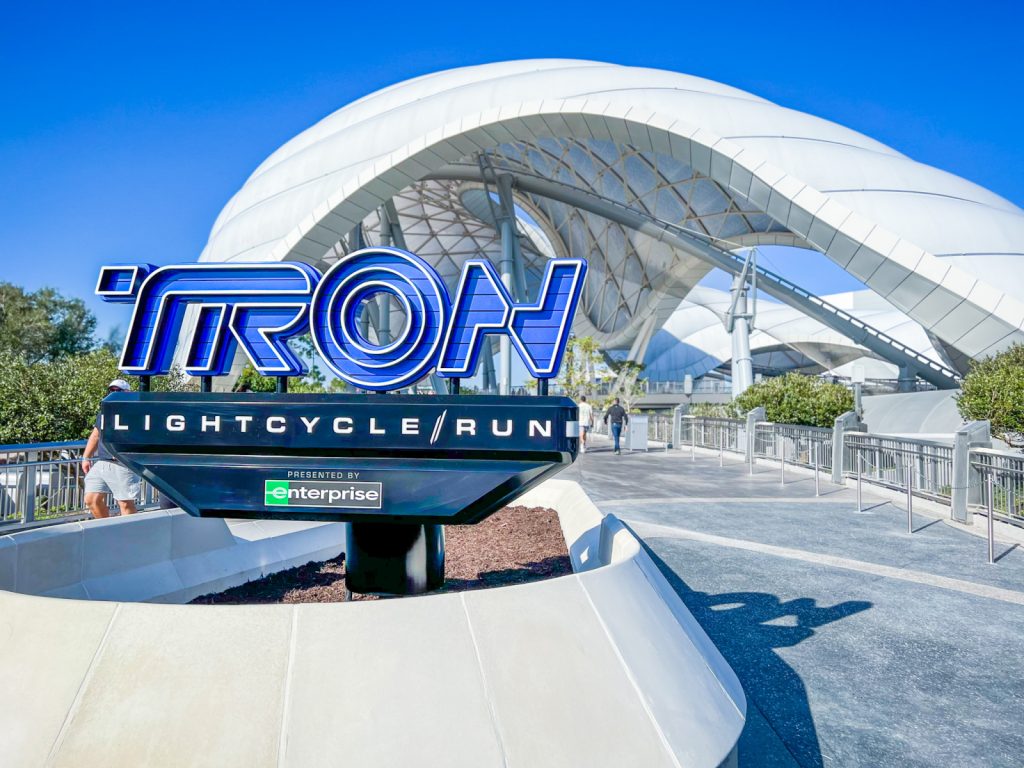 When the registration opens later this month on the 16th, Annual Passholders can begin registering for themselves and up to 5 other guests to preview the attraction. What's interesting in this announcement notification, is that it stipulates that the 5 guests that can accompy the person registering are required to have the following attributes:
must also be Annual Passholders
the guest's annual pass can not carry a blockout date on the day your preview is registered for
must be part of your Family & Friends list in the My Disney Experience App
must have opted to share "All My Plans" with the Passholder registering the preview
So, be sure to have your ducks in a row before the February 16th registration day opens and have these items checked off your to do list for any guests you wish to take with you! If you'd like to see how to add people to your Family & Friends list, you can read our step-by-step tutorial here: How To Add To Your Friends & Family List Using The My Disney Experience App.
Official Notification From Disney
If you'd like to see the exact statement sent to Annual Passholders, we've added the full verbiage below:
As a special thank you for being an Annual Passholder, you're invited to be among the first to experience the high-tech, high-speed thrills of TRON Lightcycle / Run, before it opens at Magic Kingdom® Park on April 4, 2023.
Enter the Grid, a digital world with no horizons from the world of TRON. Slalom through glowing Energy Gates to the sound of adrenaline-pumping music and the hums and whirs of your lightcycle. With your team you'll compete in the ultimate race against the Grid's most challenging Programs. Prepare to win.
Be on the lookout for a registration email in your inbox on February 16. Once registration opens, you may register yourself and up to 5 other Annual Passholders from your Family & Friends list within your My Disney Experience account who have opted to share "All My Plans" with you (subject to availability). Each person in your party must have a valid, activated Walt Disney World® Resort Annual Pass and applicable pass blockout dates apply. Only one reservation per Passholder is permitted. Capacity and space are limited.
Now that we know when registration begins, is anyone else getting as excited as I am to experience this ride for the first time? Who else can't wait to ride this attraction at night and see that upload canopy lit up in all its glory? Let us know in the comments below if you'll be registering for the Annual Passholder previews!
Stay tuned to the DVC Shop blog for all the latest developments from inside the Disney theme parks!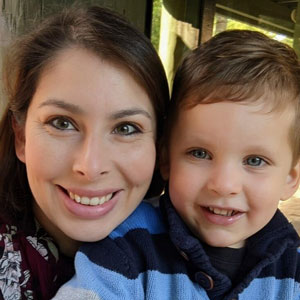 Written by
Rachel Van Norman
Contributing Writer
Rachel fell deeply in love with all things Disney as a little girl. Now as a wife and a mother herself, she shares this Disney obsession with her son and everyone around her. From her love of princesses to eating all the Disney food, Rachel spends her time radiating Disney magic and keeping everyone up to date on Disney news.