Last week, I had the pleasure of attending a preview for Disney's newest attraction – TRON: Lightcycle / Run! This thrill ride, based on Disney's sci-fi film TRON: Legacy, is set to open to all guests on April 4th, 2023. In the meantime, enjoy a first look at this very exciting upcoming attraction!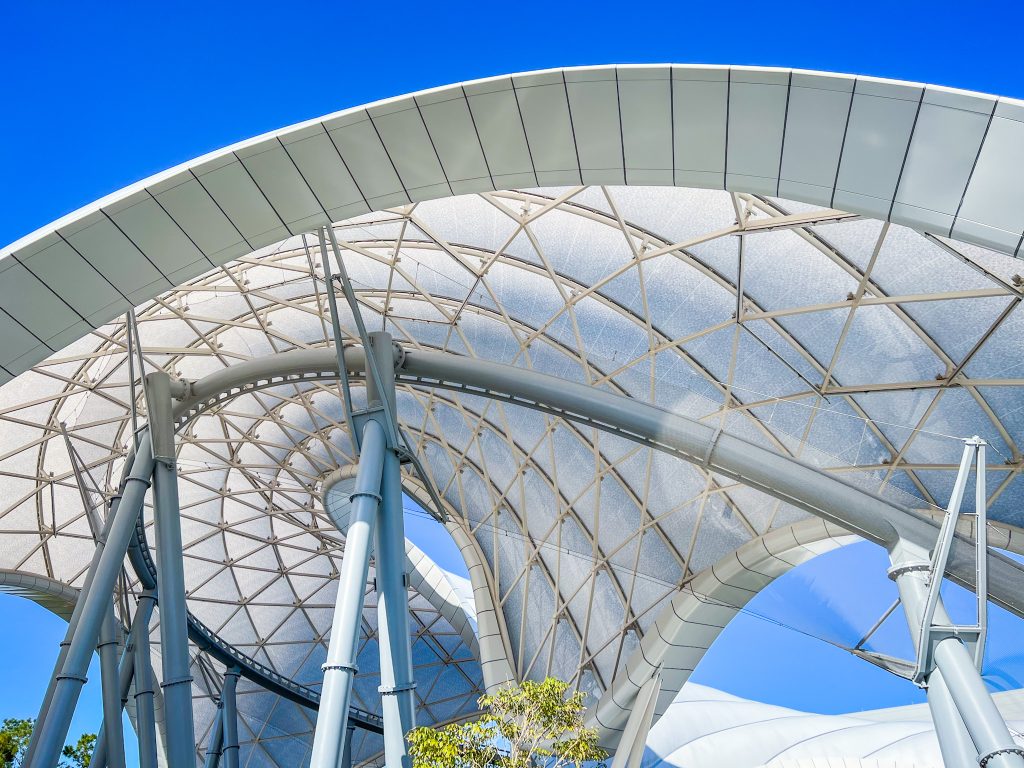 TRON: Lightcycle / Run is located in area between Space Mountain and Storybook Circus. Currently, the entrance to TRON is only accessible from Tomorrowland. I believe that once the attraction fully opens, guests will be able to reach TRON from Storybook Circus. The structure pictured above is the outdoor portion of the ride. It is covered, so guests will be protected from the sun during this part of the ride.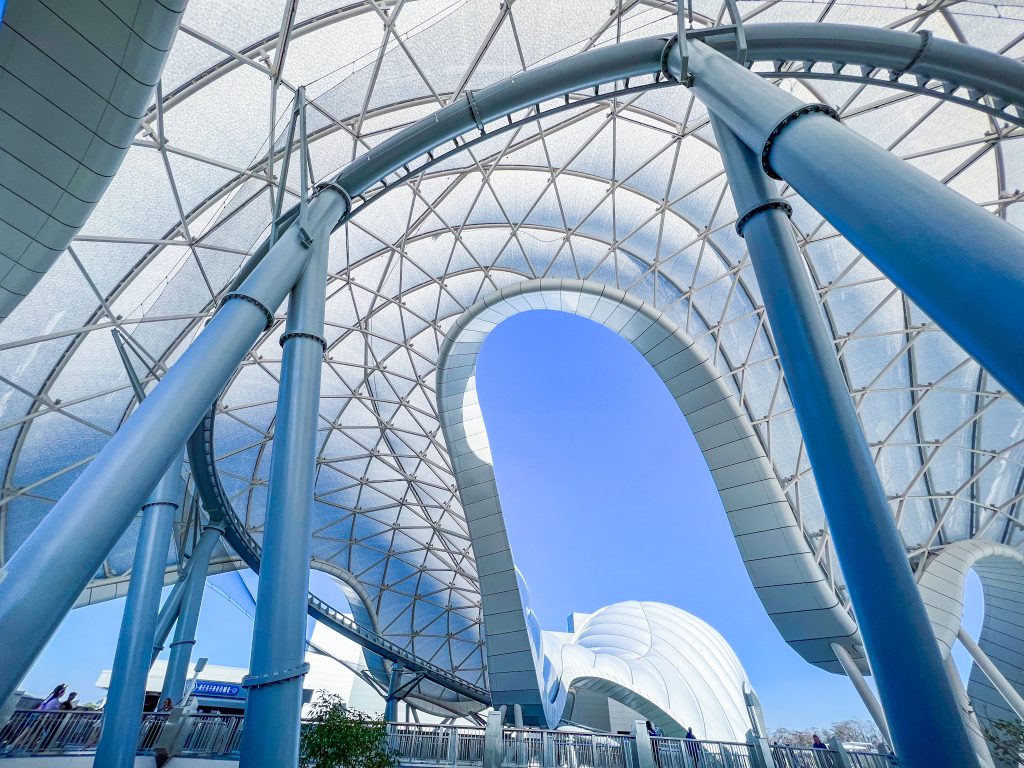 When TRON: Lightcycle / Run launches, it goes to this outdoor section. This means that before guests even enter the queue, they can see all the fun to be had on the twists and turns of this ride.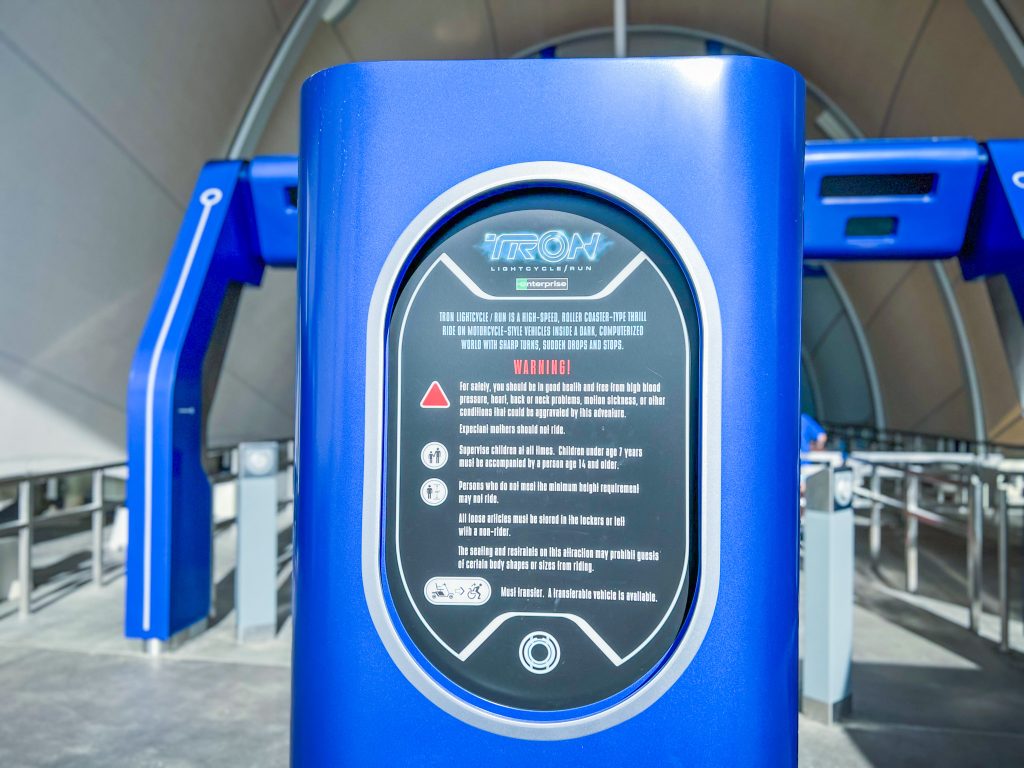 They queue for TRON: Lightcycle / Run begins outside. For the most part, this area is covered to keep guests out of the sun and there are large fans to keep cool during those hot Florida days. This part of the queue is decorated with signs about the different teams, like Blue Team, and other large items that are themed after the Grid.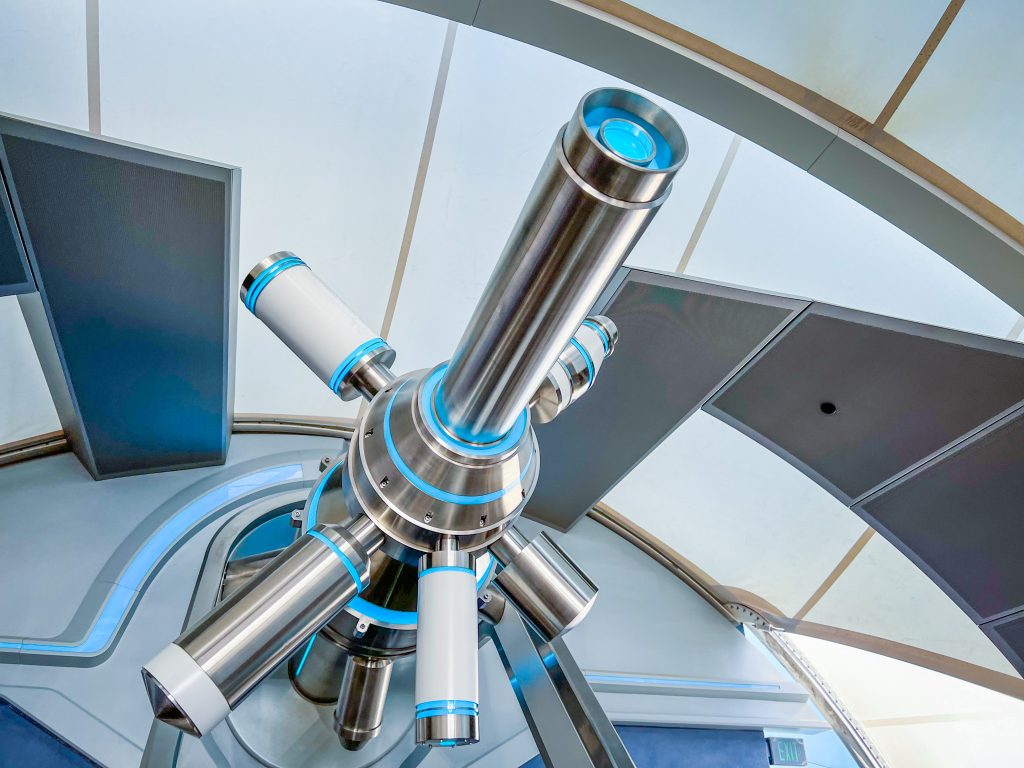 Next is the indoor queue, which is full of more information about TRON and the attraction itself. The queue leads to a pre-show room which was my favorite part of the experience. This pre-show is a short video on a screen which ends with an exciting reveal of the attraction launch as the screen becomes a glass window.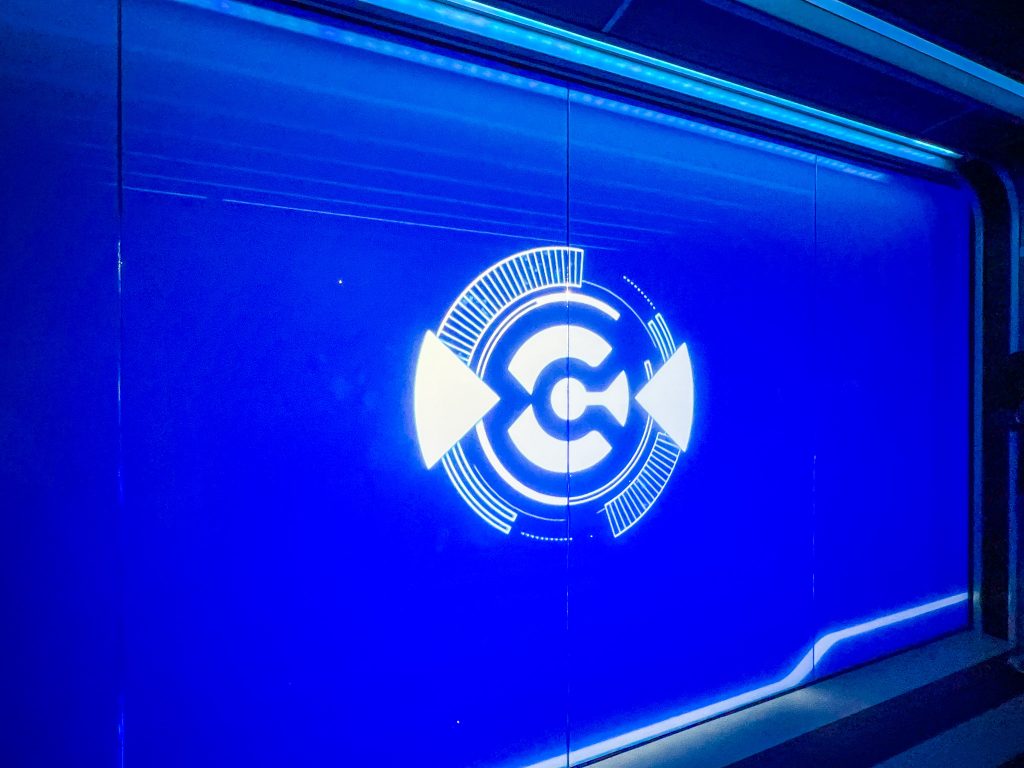 After the pre-show, guests get to walk in an area above the attraction as they head towards the loading area.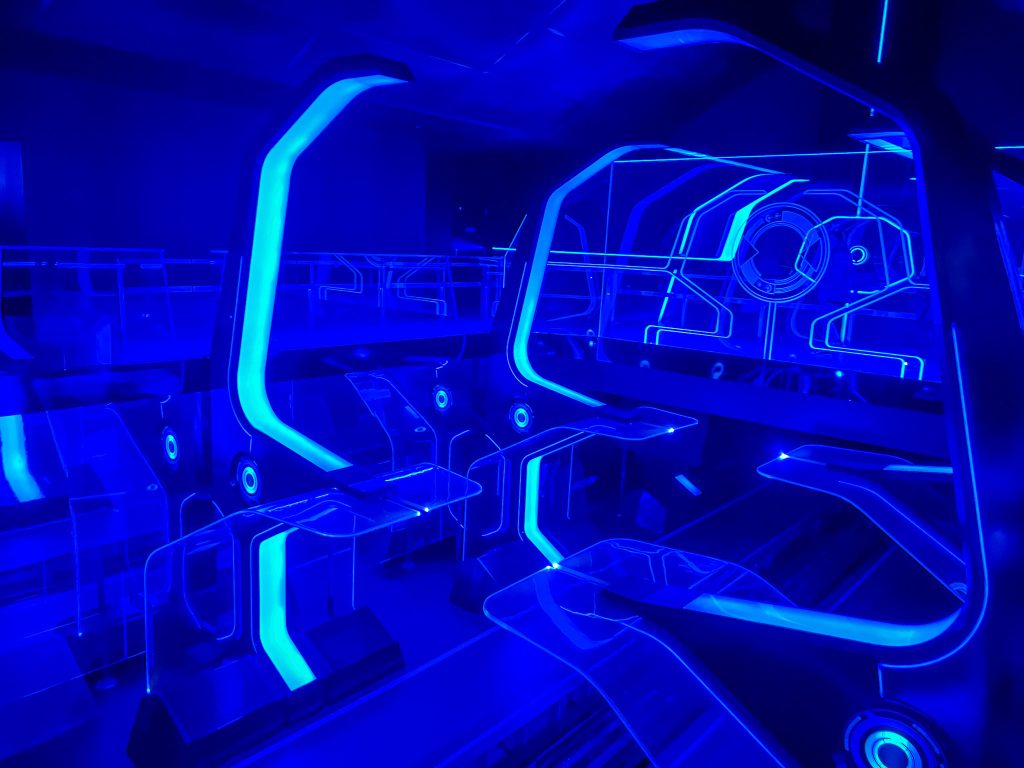 Before reaching the loading area, guests must first put all of their loose items in a locker. This is the first time that Disney World is utilizing a locker system for an attraction. Although there is not a metal detector, it is encouraged that all items, including your phone, be placed in the locker. For this reason, I was unable to take any more photos of the attraction experience.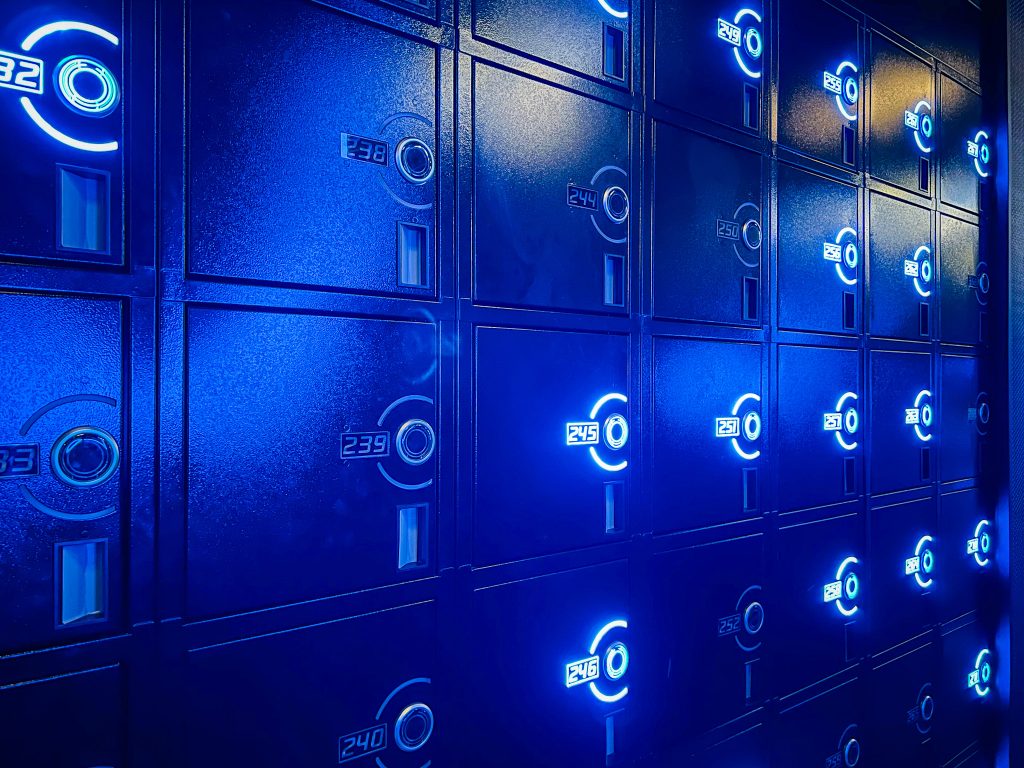 The loading process is quite different than other Disney World attractions. Instead of lining up single file, guests who are riding together will stand side-by-side before boarding the ride vehicle. This is because the guest riding on the right lightcycle must essentially cross over the attraction to board. The seats are also very unique. They are somewhat similar to Flight of Passage's seats but the positioning is different. Guests are basically on their knees and leaning forward. There are back and calf restraints that are locked into place by pulling the lightcycle handles in.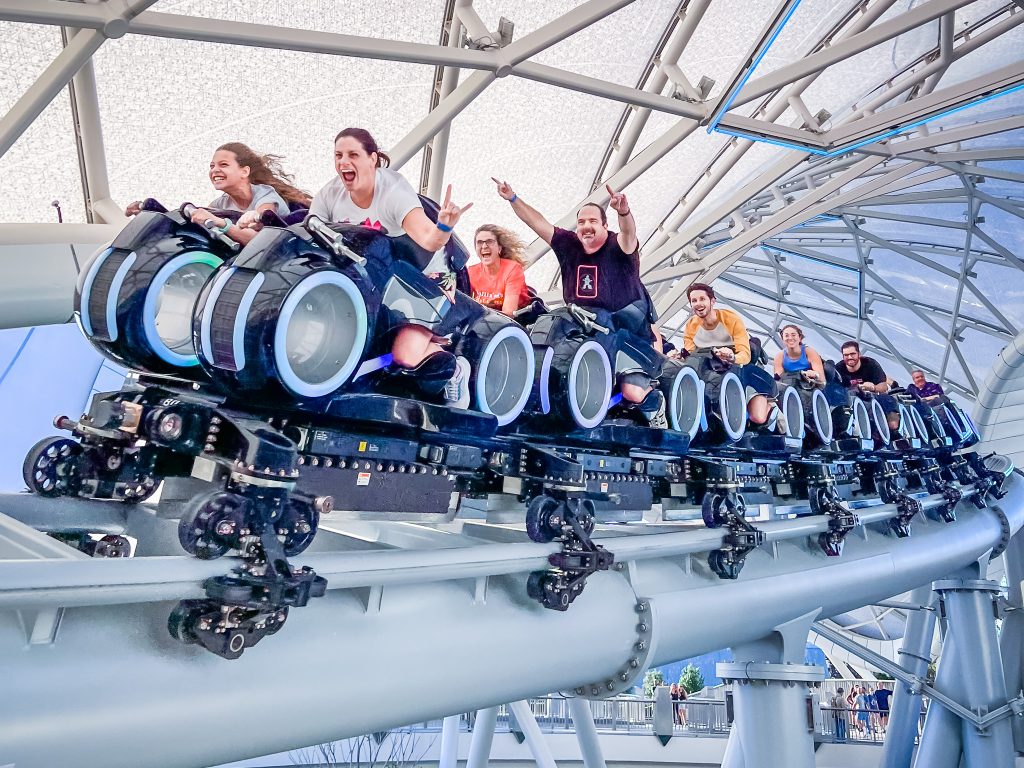 All in all, previewing TRON: Lightcycle / Run was a very fun experience! Are you excited to ride Disney's newest roller coaster? Let us know in the comments and be sure to check back for more information on TRON's virtual queue and opening!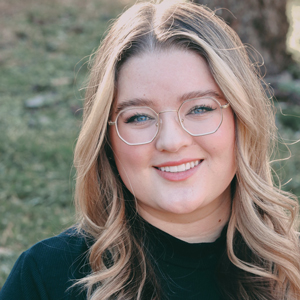 Written by
Emily Murray
Contributing Writer
For as long as Emily can remember, Disney has played a huge role in her life. Her infatuation with Disney resulted in many hours spent rewatching Toy Story and creating multiple powerpoints to convince her parents to book yet another vacation to the "Most Magical Place on Earth". In 2015, Emily followed one of her dreams and moved to Orlando, Florida where she spent just over five years working for the mouse in three separate roles. Emily is passionate about writing and using words creatively and concisely. She loves to make others laugh and hopes to sprinkle a little bit of magic into everything she does.