Grab a classic Mickey pretzel, chili-cheese hot dog, or Caribbean Jerk chicken strips at The Lunching Pad in Tomorrowland!
The Lunching Pad Details

| | |
| --- | --- |
| Walt Disney World Park: | Magic Kingdom |
| Location in Park: | Tomorrowland |
| Dining Experience: | Quick Service |
| Hours: |  10:00 AM to 9:00 PM |
| Price Range: | $14.99 and under |
| Type of Cuisine: | America |
| Mobile Order: | Yes |
| Reservations: | No |
| Allergy-Friendly: | No |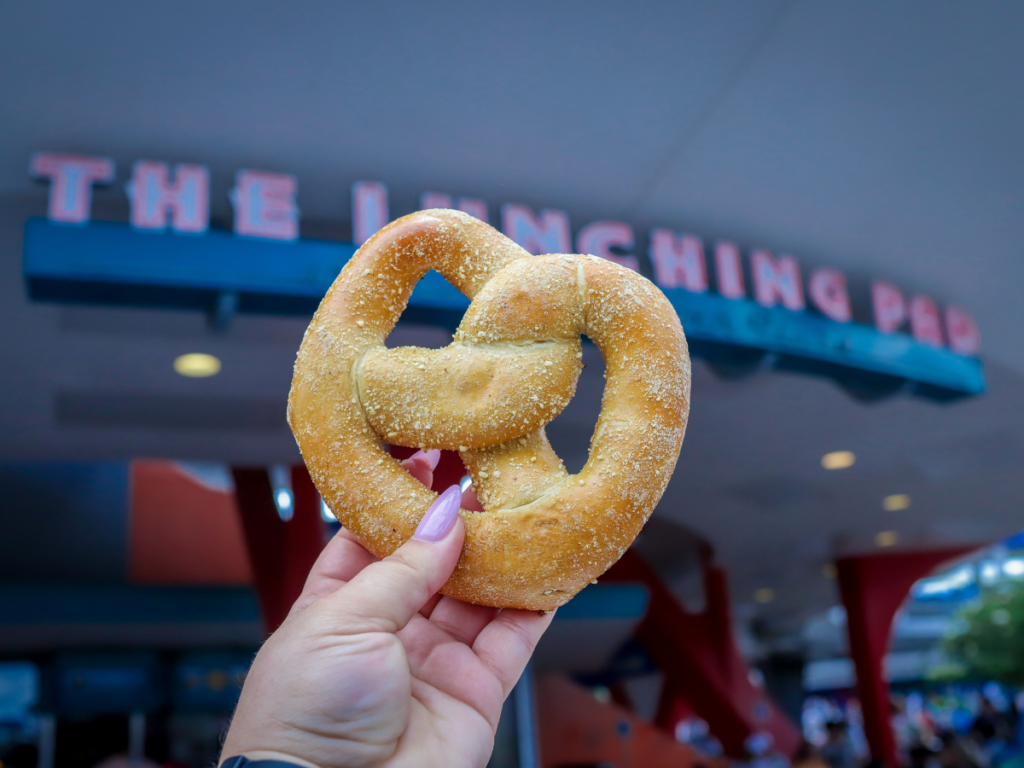 Overview
A trip to Disney World isn't complete without some of some classic park snacks. When you're in Tomorrowland at Magic Kingdom, the go-to snack spot is the Lunching Pad. This quick service stand is located beneath the Astro Orbiter and the Tomorrowland Transit Authority.
In the snack section of the Lunching Pad's out-of-this world menu, you will find a selection of pretzels and churros. The Mickey Pretzel is served with cheese sauce. While pretzels in the shape of the boss can be found at many snack stands at Disney World, the Lunching Pad has a unique pretzel offering: Cream Cheese Warm Stuffed Pretzel. If you are looking for something sweet, this cream cheese pretzel will do the trick.
Snacks aren't the only thing you can get at the Lunching Pad; there are also a few entrées available. There are 2 All-Beef Foot-long Hot Dog options: one with chili and cheese and one without. In addition to these hot dogs, there is a Caribbean Jerk Chicken Strips meal called "If You Had Wings". Entrées are served with your choice of side.
On hot days, the Lunching Pad is one of the best places at Magic Kingdom to cool off with a refreshing drink. Not only can you get a fountain beverage, but you can sip on a frozen slushy. These frozen drinks comes in Blue Raspberry and Coca-Cola flavors.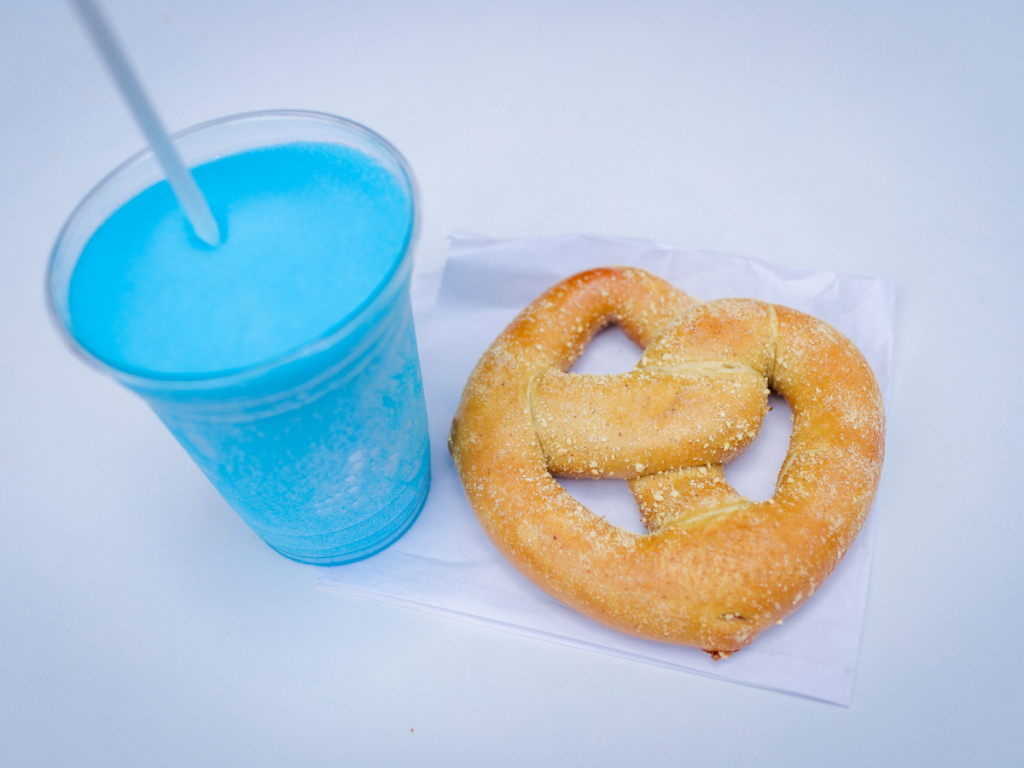 Menu
Entrées
All-Beef Foot-long Hot Dog – $11.49
All-Beef Foot-long Hot Dog served with choice of Side
Walt's Chili-Cheese All-Beef Foot-long Hot Dog – $13.99
Walt's All-Beef Foot-long Hot Dog topped with Walt's Favorite Chili Recipe and Cheese served with choice of Side
If You Had Wings – $10.79
Caribbean Jerk Chicken Strips served with choice of Side
Snacks
Cream Cheese Warm Stuffed Pretzel – $6.79
Warm Stuffed Pretzel filled with Sweet Cream Cheese
Mickey Pretzel – $7.19
Warm Mickey Pretzel served with Cheese Sauce
Churro – $6.39
Cheese Sauce – $1.00
Beverages
Frozen Blue Raspberry Slushy – $5.99
Frozen Coca-Cola® Slushy – $5.99
Assorted Fountain Beverages – $3.99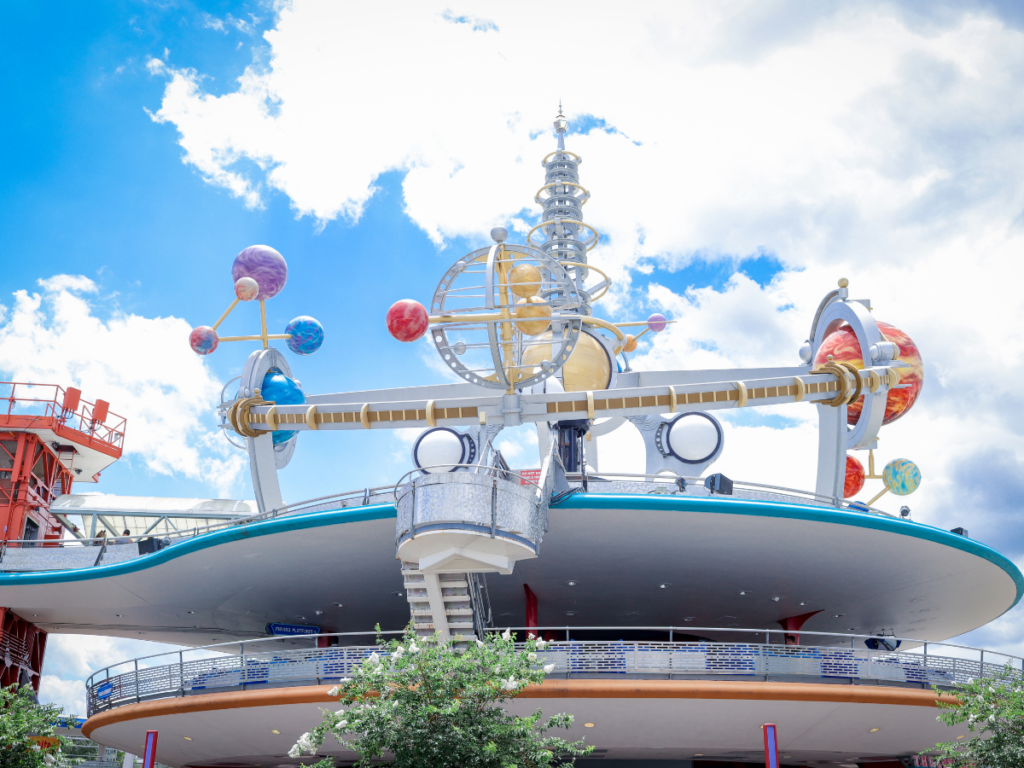 Map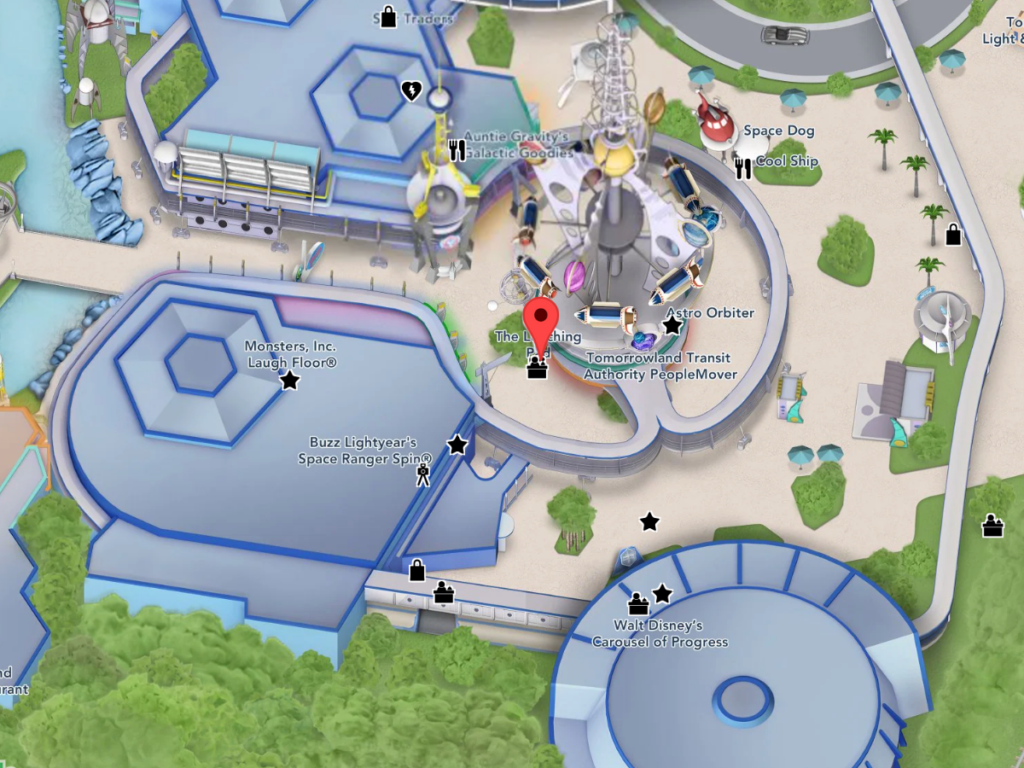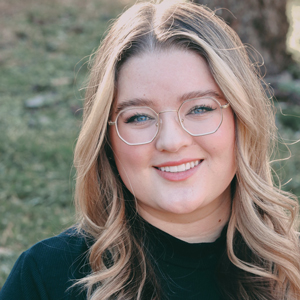 Written by
Emily Murray
Contributing Writer
For as long as Emily can remember, Disney has played a huge role in her life. Her infatuation with Disney resulted in many hours spent rewatching Toy Story and creating multiple powerpoints to convince her parents to book yet another vacation to the "Most Magical Place on Earth". In 2015, Emily followed one of her dreams and moved to Orlando, Florida where she spent just over five years working for the mouse in three separate roles. Emily is passionate about writing and using words creatively and concisely. She loves to make others laugh and hopes to sprinkle a little bit of magic into everything she does.