Disney has recently partnered with Outdoor Voices for a new collection of magical athletic wear. This collection includes comfortable shorts, tops, pants, and dresses covered with Disney characters. The combination of comfort and Disney designs make the items in this collection ideal to wear on your next Disney park day! Read on to see a few of the items in the Disney Outdoor Voices Collection!
The Exercise Dress – $118
The Outdoor Voices exercise dress has either an all-over Minnie Mouse or all-over Goofy pattern. This item is a great choice if you are looking for a "comfy-cute" park outfit. Along with quick-drying fabric, this sporty dress features built-in shorts, adjustable straps, and deep interior pockets. Look for this dress at select merchandise locations in the parks or on shopDisney!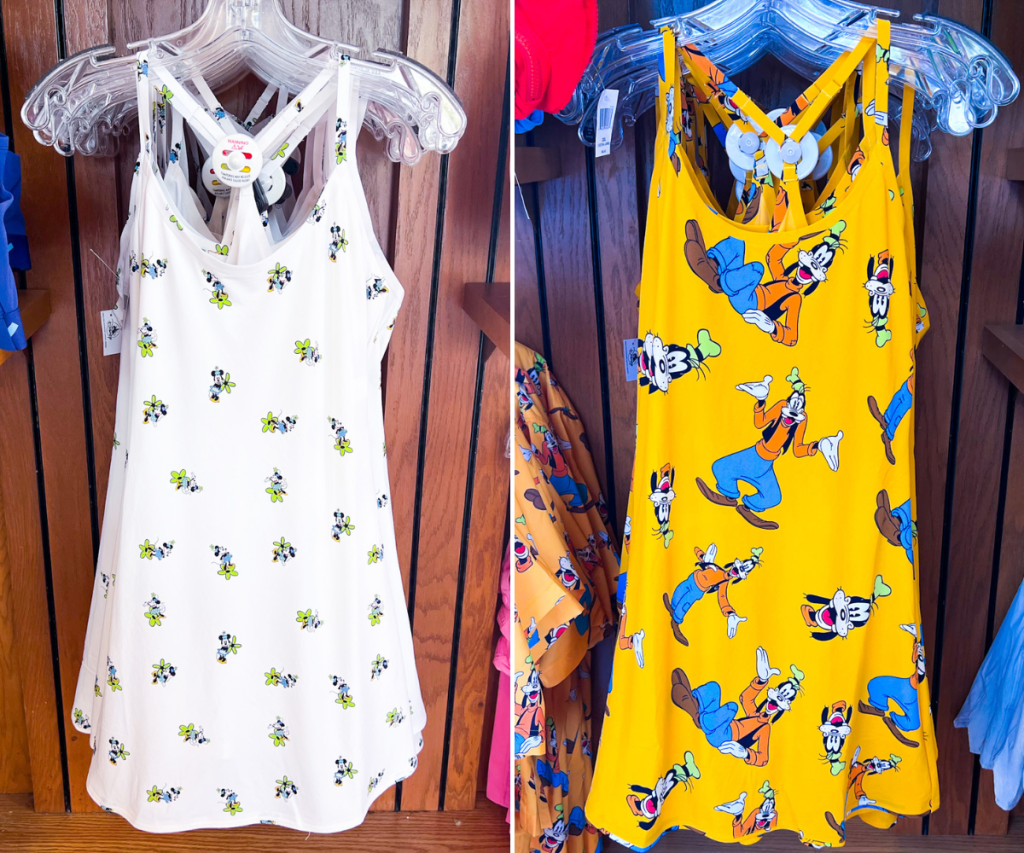 Snacks Bra – $78
Constructed with moisture-wicking fabric, the Snacks Bra comes in 4 different designs: Minnie Mouse, Goofy – Green, Goofy – Blue, and Mickey Mouse.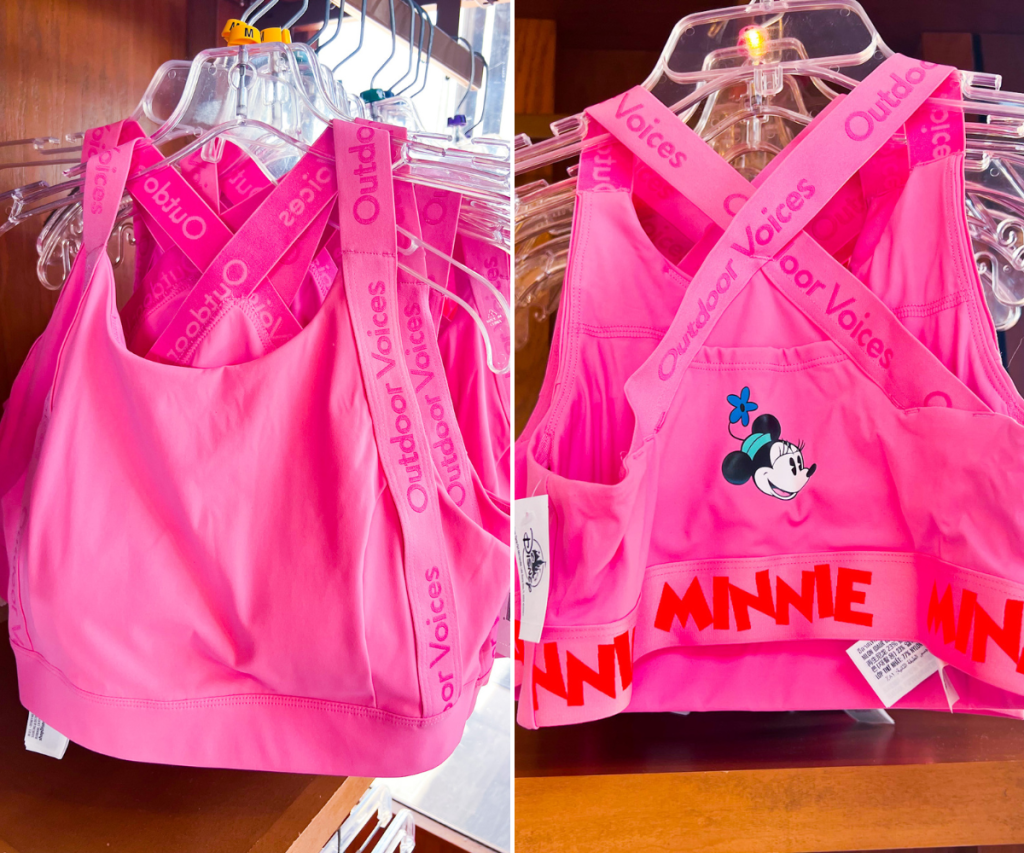 This sports bra features a high neckline for next level coverage and a hidden pocket for holding small items you may need during your park day.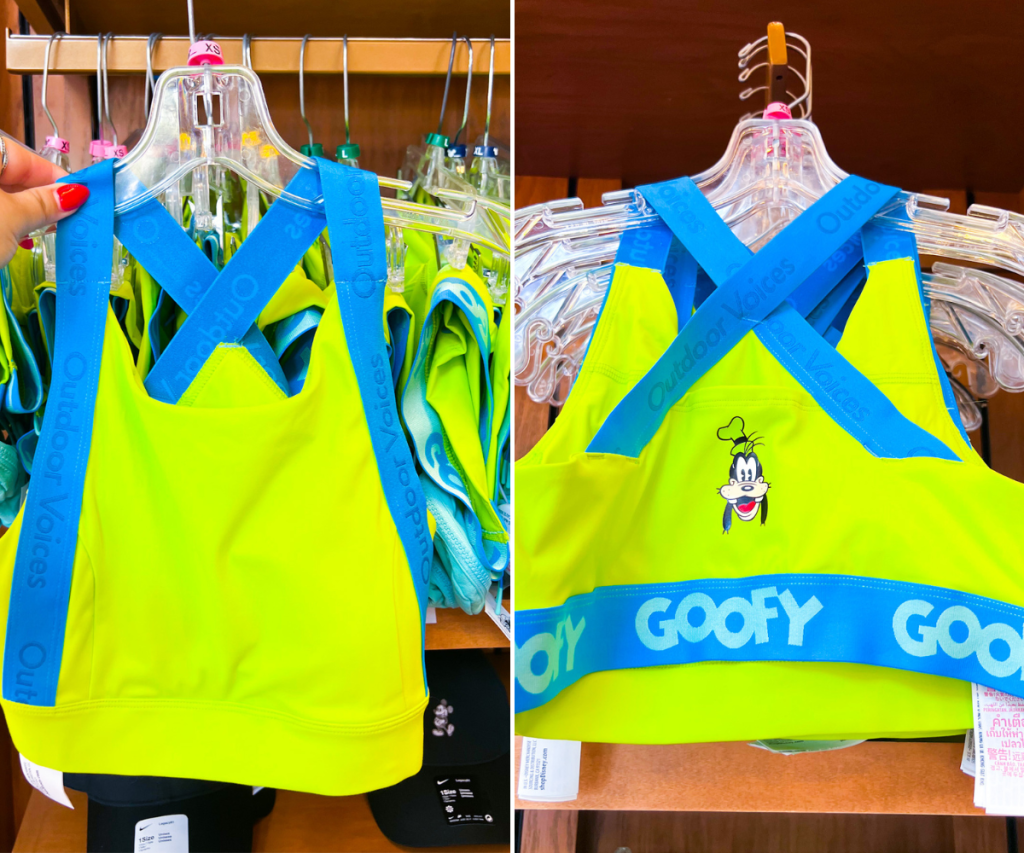 Criss-cross straps keep this bra in place and comfortable for those long park days.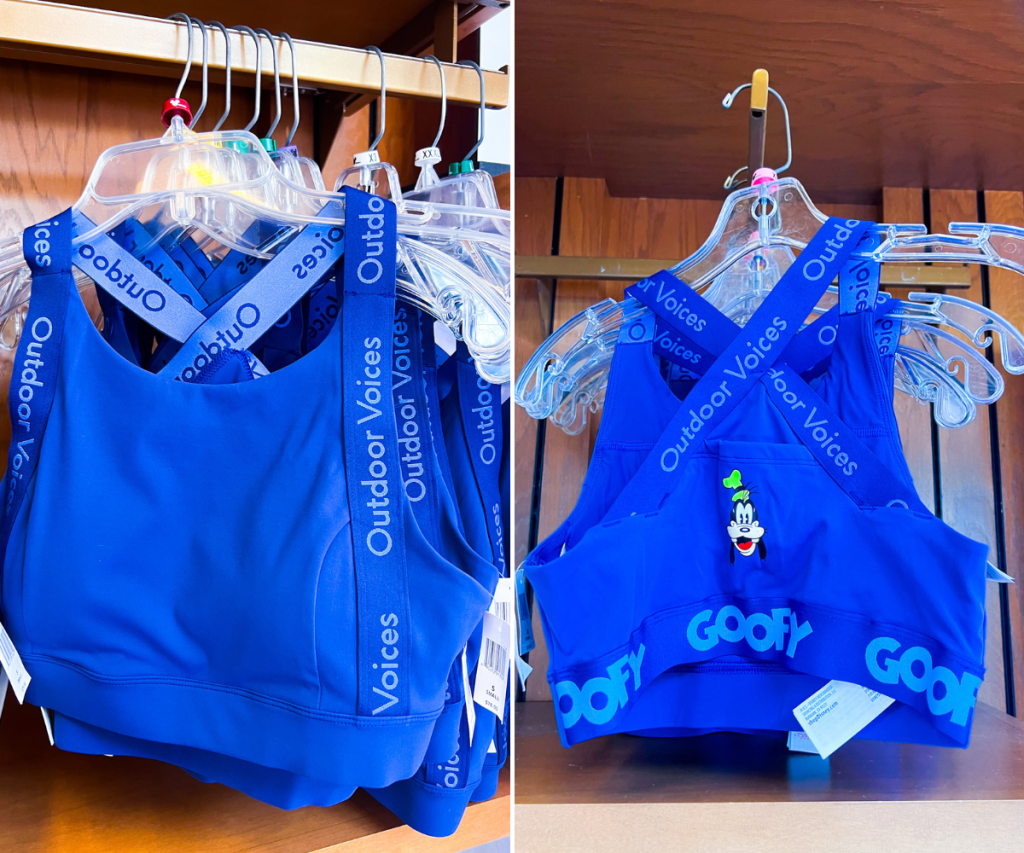 You can find the Snack Bras in the parks and the Mickey Mouse Snack bra on shopDisney!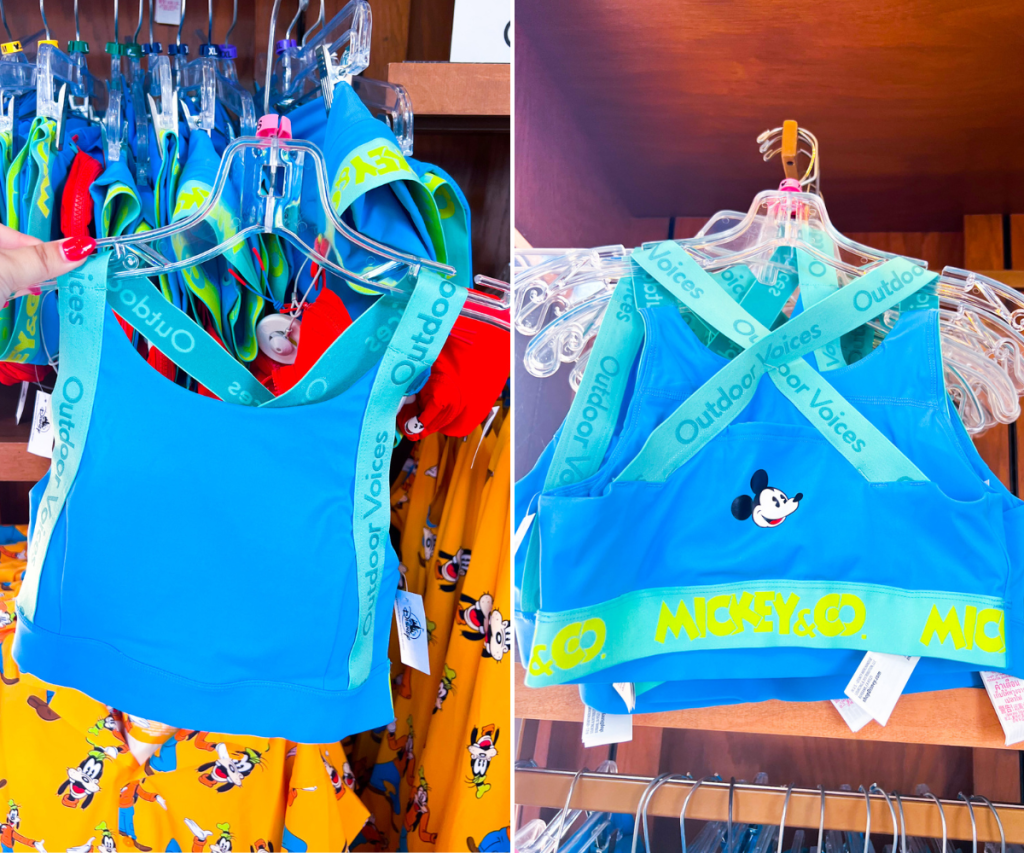 Snacks Shorts – $98
The Goofy – Green and Mickey Mouse Snacks Bras have matching Snacks Shorts! These athletic shorts are made with moisture-wicking material and UPF-50 protection. They also come with a small removable backpack.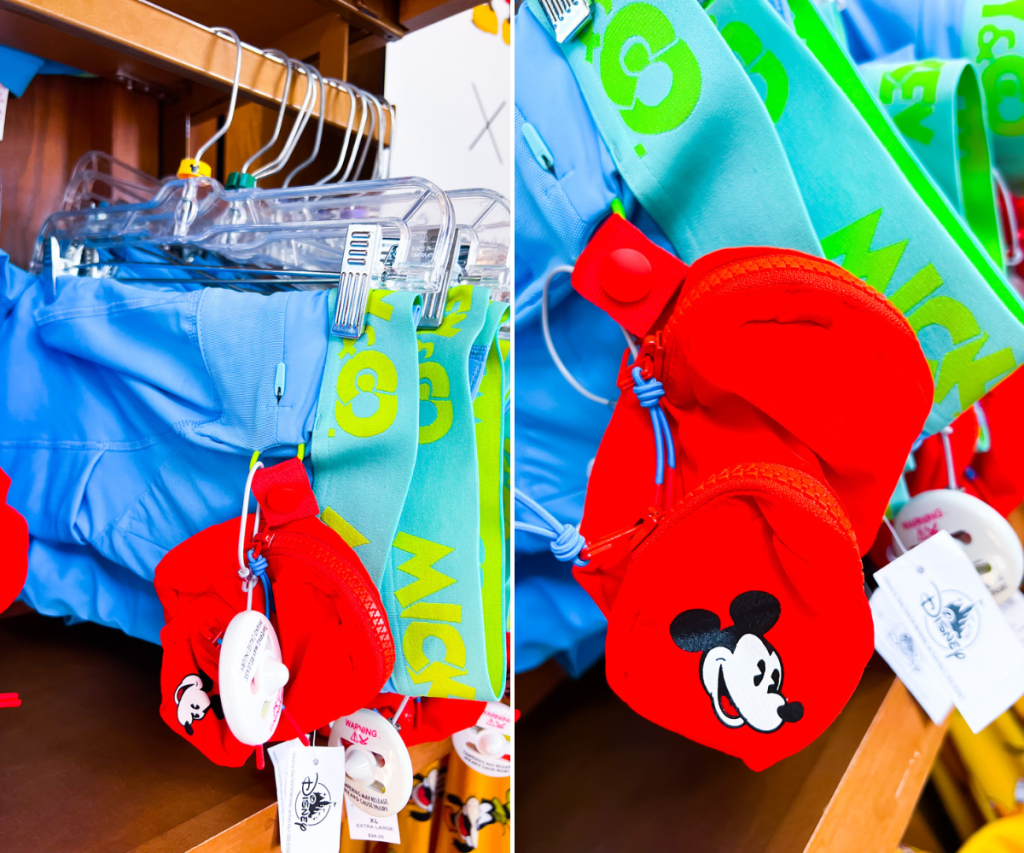 In addition to a handy mini-backpack, these colorful shorts have smart pockets and shirt loops. This features help to keep your hands free as you explore Disney's parks! These shorts are available on shopDisney!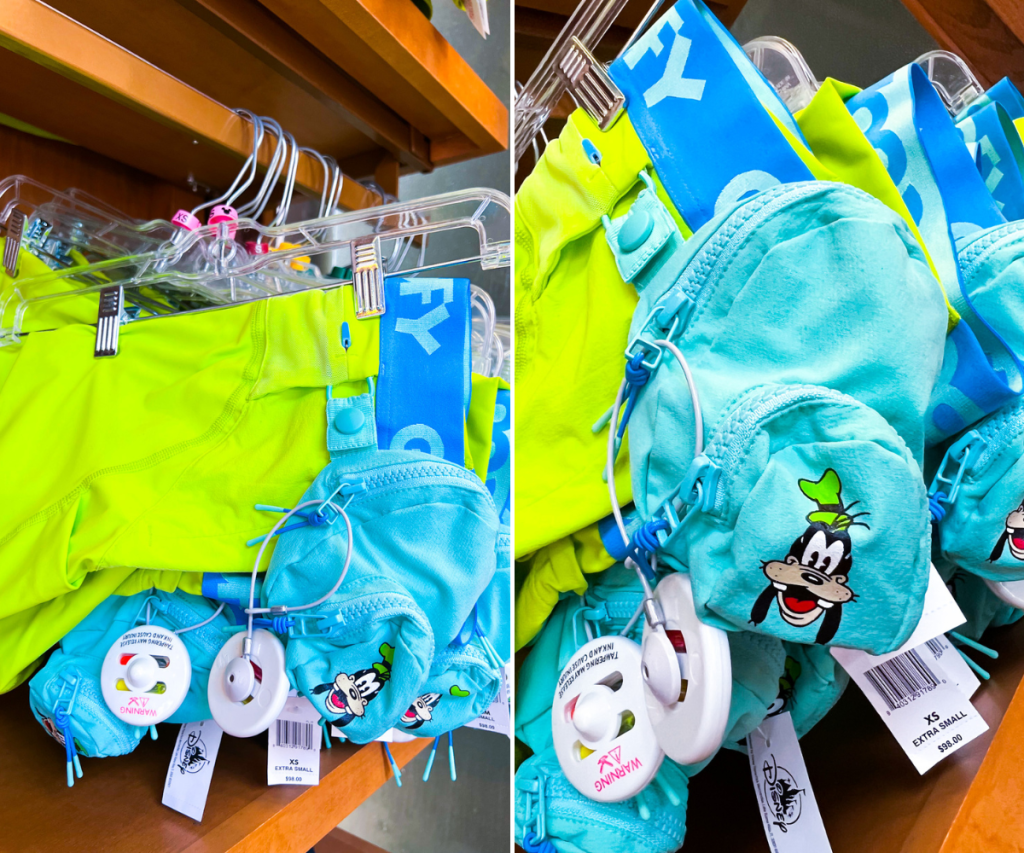 Snacks Leggings – $148
Instead of shorts, the Minnie Mouse and Goofy – Blue Snacks Bras have coordinating Snacks Leggings. These athletic pants have all the same features as the Snacks Shorts including a mini backpack!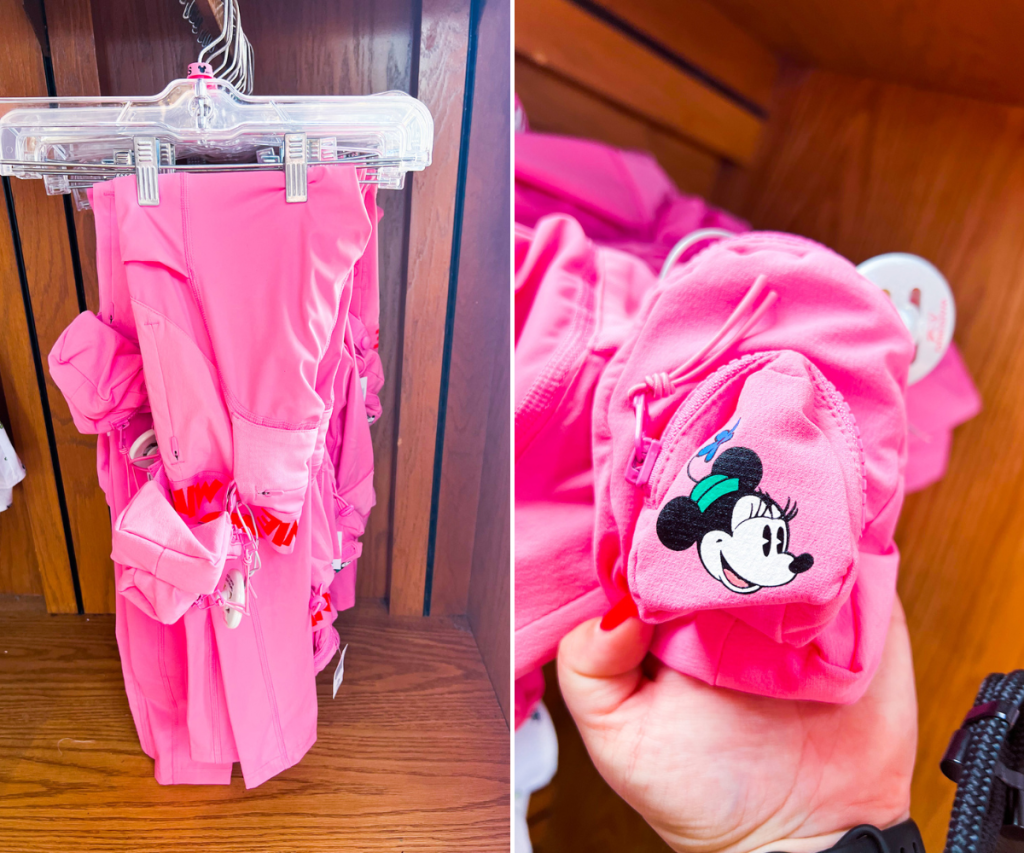 The Snacks Leggings are a 7/8 length and have ant-slide technology. The pockets are placed on the hips, legs, and back. Shop for these leggings on Disney property or on shopDisney!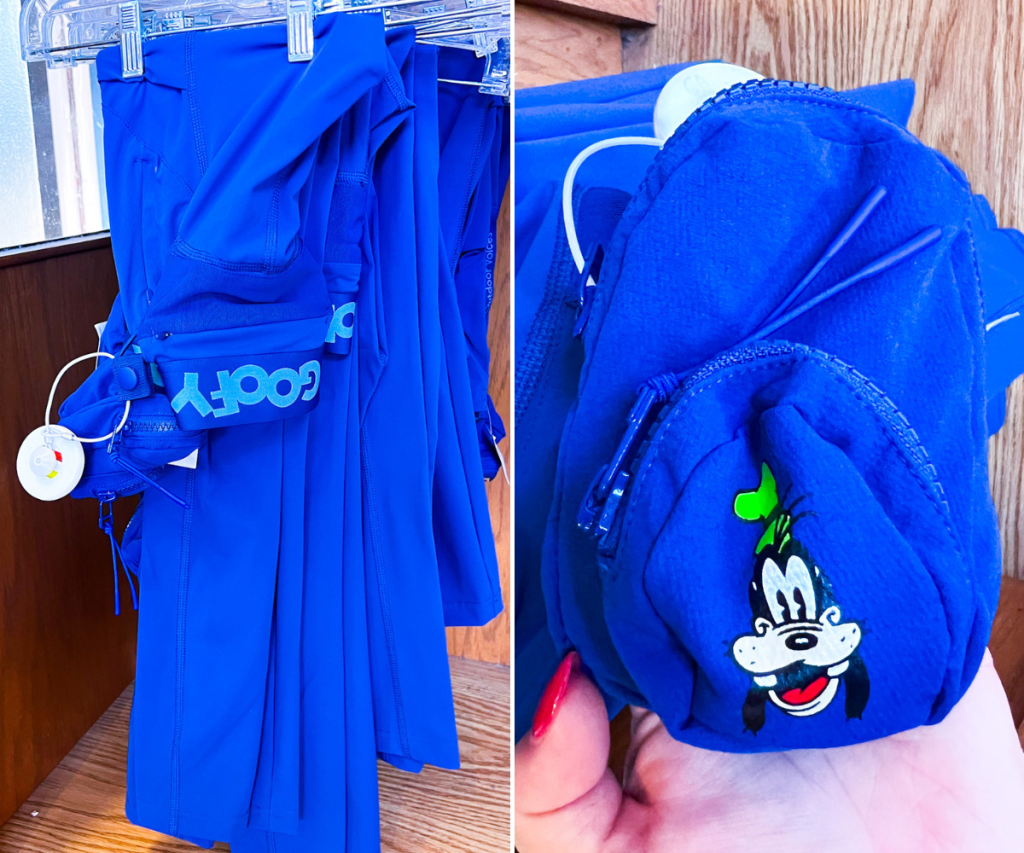 Goofy SolarCool Tourist Shirt – $98
Made with a SolarCool material, this all-over Goofy shirt is a great option for a warm, summer park day! This special material is lightweight, antibacterial, and dries quickly. Additionally, UPF-5o protection is built in to the fabric. Find this shirt on shopDisney!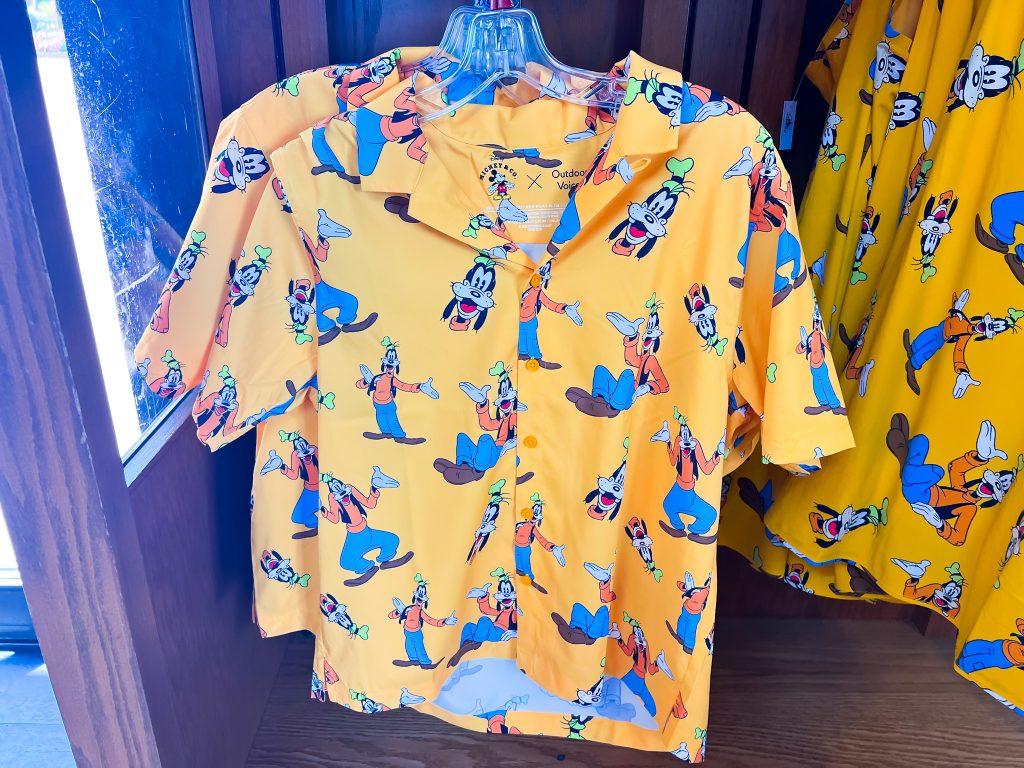 Goofy High Stride Shorts – $78
These Goofy High Stride Shorts are also lightweight, quick drying, and antibacterial. They have a built-in shorts liner which create a compressive fit. To keep your hands free, there are many pockets included in the design of these shorts. Shop for these shorts on shopDisney and select Disney merchandise locations!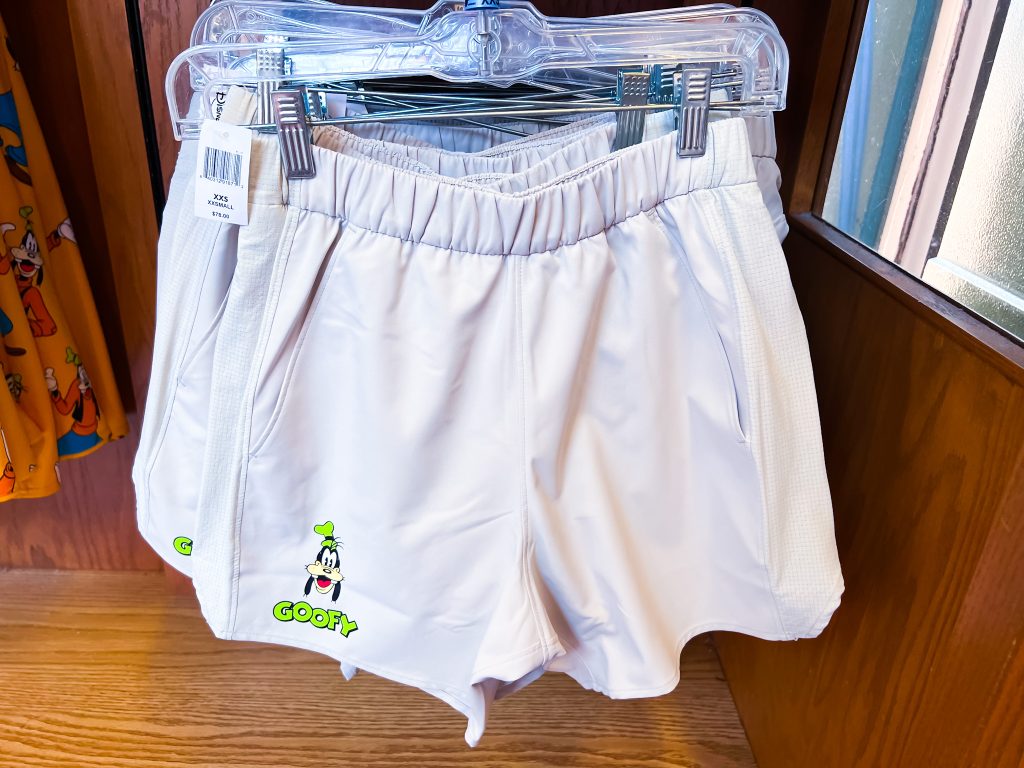 Which item from the Disney Outdoor Voices collection would you purchase? Let us know in the comments!
Featured Photo: Emily Murray.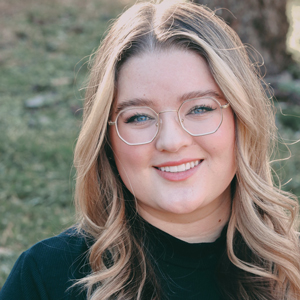 Written by
Emily Murray
Contributing Writer
For as long as Emily can remember, Disney has played a huge role in her life. Her infatuation with Disney resulted in many hours spent rewatching Toy Story and creating multiple powerpoints to convince her parents to book yet another vacation to the "Most Magical Place on Earth". In 2015, Emily followed one of her dreams and moved to Orlando, Florida where she spent just over five years working for the mouse in three separate roles. Emily is passionate about writing and using words creatively and concisely. She loves to make others laugh and hopes to sprinkle a little bit of magic into everything she does.