Sea Base is one of EPCOT's finest attractions and one of the largest man-made ocean environments in the world. Not many guests realize that once you disembark The Seas With Nemo And Friends attraction you enter a glorious two-story aquarium. While Sea Base has undergone a few transformations throughout the years, its core mission of showing the public the beauty of the sea has never changed.
Bruce's Shark World
Sea Base is a fantastic stop for children, not only because of the brilliant sea creatures and educational aspects, but also because it has a fun play-area. Anything indoors and air-conditioned is a bonus at Walt Disney World, and the play area at Sea Base checks both of these boxes. Kids will enjoy the larger than life sculpture of Bruce the shark from Finding Nemo and parents will enjoy the photo opportunities it provides. There is a walkthrough exhibit behind Bruce that teaches kids about the depths of the ocean and the creatures that inhabit it. Complimentary sticker books are also passed out by Cast Members so that children can have fun finding the sea creatures featured throughout the aquarium.
Manatee Rehabilitation
The manatee rehabilitation program is one of Sea Base's crown jewels. Sea Base is home to several animals that are in need of rehabilitation and rescue, and their manatee program is home to a few injured manatees at a time. The goal is always for the manatees to be reintroduced into the wild, but of course this is not always possible. The manatee tank spans across the two floors of Sea Base, allowing guests to get an underwater view of the creatures as well as a surface view. Cast Members feed the manatees fresh heads of lettuce throughout the day so these magnificent animals are usually quite active during the day. If you are interested in hearing more about manatees there is a Cast Member nearby who is able to answer your questions as well as tell the story of the manatee that is currently residing within the program.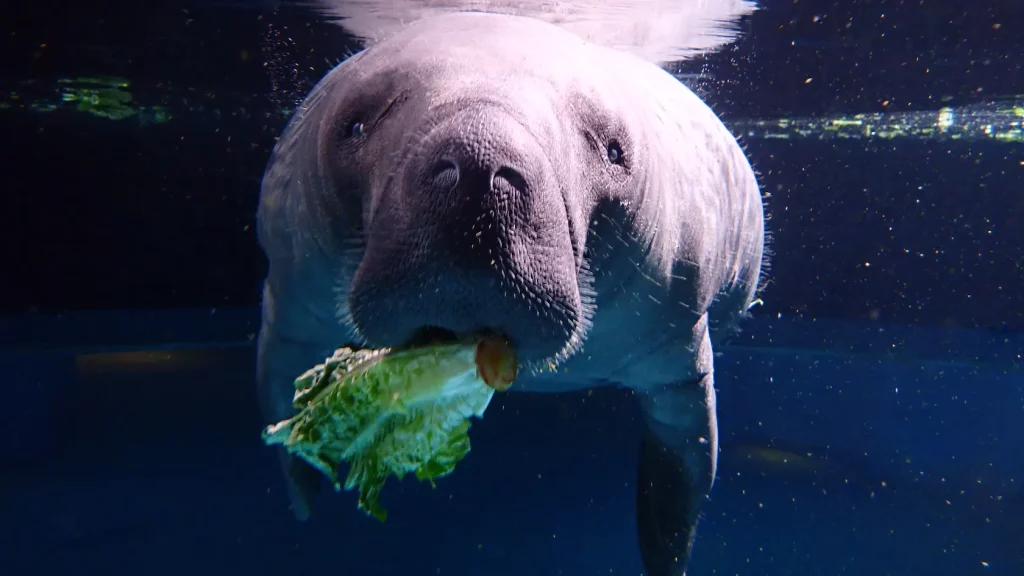 Dolphins, Divers, Feedings, And More
One of the benefits to having such a massive ocean environment is that it is big enough to host aquatic animals that you can't find in most aquariums throughout the country. Animals like dolphins, sea turtles, rays, and sharks all have a home within EPCOT's Sea Base.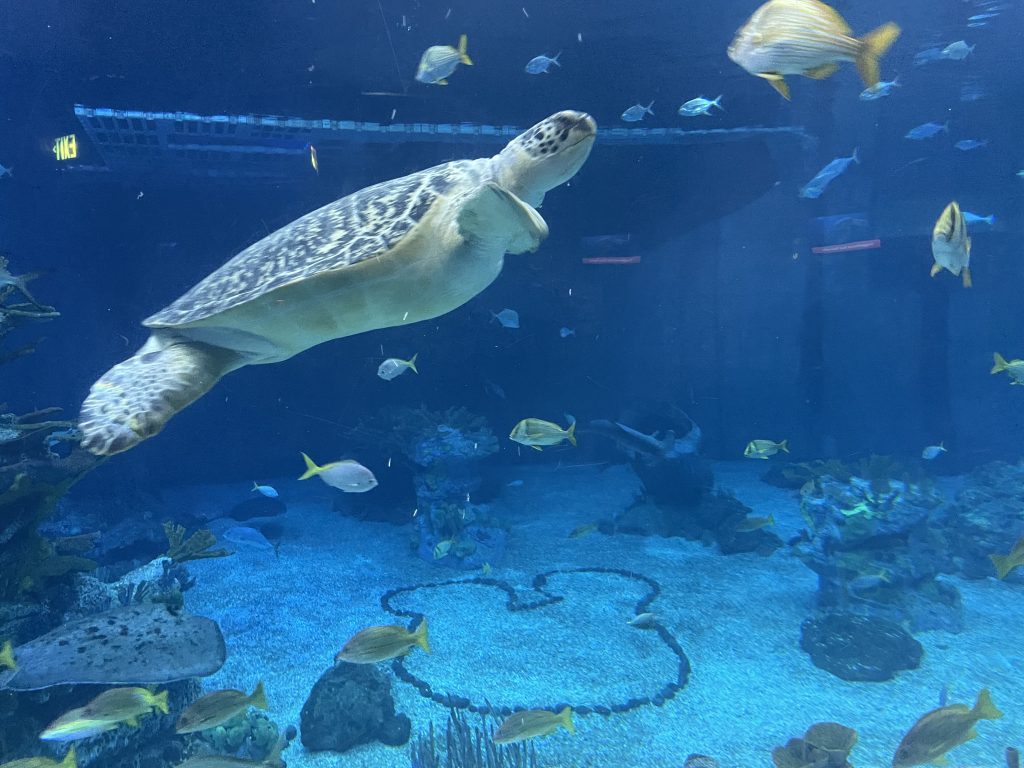 The dolphins who live at Sea Base are trained by Cast Members and participate in a few shows throughout the day. For guests who wish to get an even closer look at the dolphins, a private dolphin encounter is available by reservation-only for the price of $200 per guest. Guests must be 48 inches or taller to participate in this experience, and only 8 guests per day are able to participate, so be sure to make advance reservations.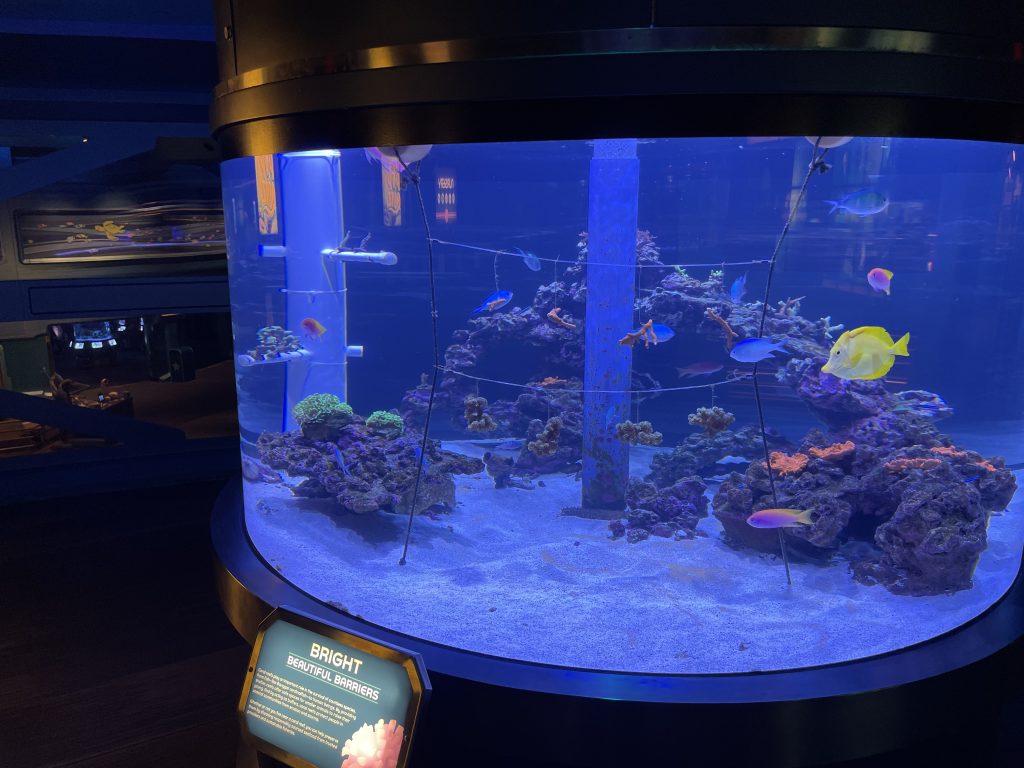 If guests are lucky enough they might be able to catch a Scuba diver or two during their time at EPCOT's Sea Base. Certified Scuba divers are able to pay a fee of $219 per person in order to make the dive of a lifetime in Epcot's massive aquarium, and guests are able to view their dive throughout the aquarium.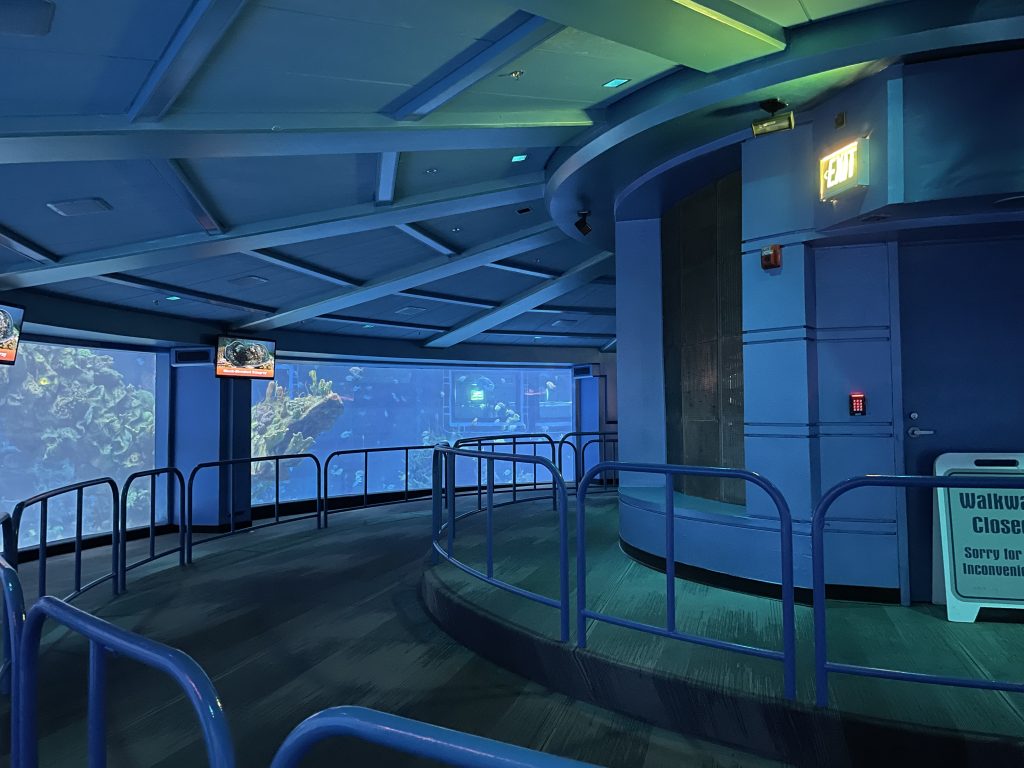 At varying times throughout the day Cast Members will feed the wildlife throughout the aquarium. This gives guests a unique view of the sea animals during their most active time. The feed times vary throughout the day, but one way to guarantee that you are able to view feedings is by arriving to Sea Base as soon as it opens in the morning.
Coral Reef Restaurant
Did you know that Epcot has a restaurant nearby Sea Base that is connected to the aquarium? Coral Reef Restaurant is a sit-down dining experience in which the dining tables have a view of Sea Base's massive ocean environment. Every table has a view of the aquarium and guests can gaze upon the same animals that swim throughout Sea Base while they dine. Guests can view sea turtles, rays, sharks, reef fish, and even divers!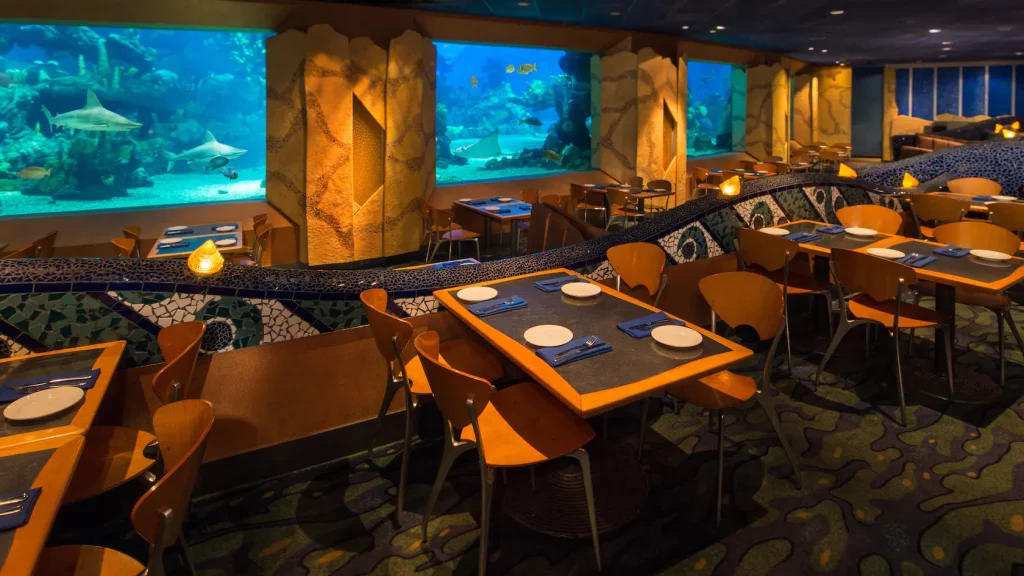 Coral Reef Restaurant serves lunch and dinner and offers a variety of seafood as well as other offerings like chicken and plant-based meals.
Do you love spending time at Epcot's Sea Base attraction? What is your favorite thing to do here? Let us know in the comments below!
Featured Photo: Megan Woodard
Written by
Megan Woodard
Contributing Writer
Megan was born into a Disney family. Her first trip to Disney World was when she was only 18 months old. Now as an adult, Megan loves to share the magic of Disney with her two toddlers. Keeping up with Disney news and Disney World knowledge is a fun hobby for Megan. Disney World is her favorite place to be and continuously brings back her childhood joy.