The runDisney race season takes place from early November through April consisting of races ranging from 5K all the way to marathon taking place in Walt Disney World Resort in Florida and Disneyland Resort in California. While racers take a break during the summer heat, humidity, and thunderstorms, beginning in 2016, runDisney has kept their athletes motivated by providing a summer virtual series!
The runDisney summer virtual series consists of 3 separate 5K races that runners may run on their own time and at a location of their choosing. When registering, runners can choose to sign up for one, two, or the summer virtual challenge which consists of running 3 distinct 5K races. There is no specific date for the virtual races, only that each must be completed between June 1 and August 31, 2023, allowing runners the flexibility to run when and wherever they choose. Once completed runners upload their results to their runDisney account and receive a medal for each of the races for which they have successfully registered and completed. If completing the challenge, runners will receive an additional medal making for a total of four!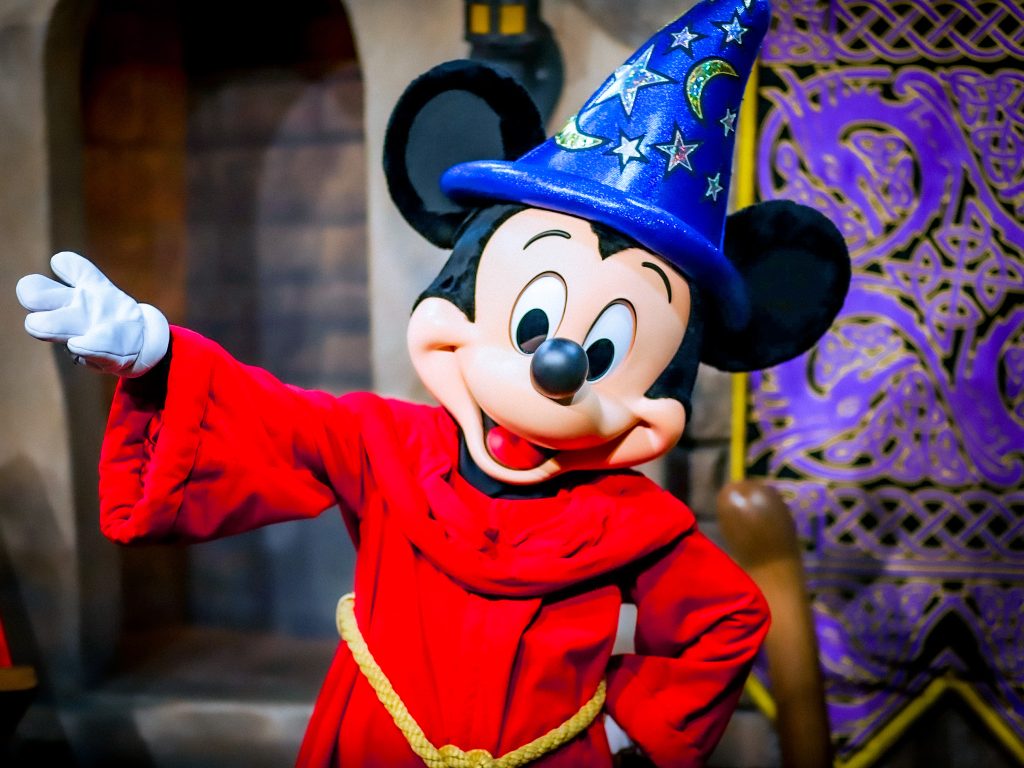 Avid runners who participate in races of any distance rightfully value their finishers medals as a token of their hard work and dedication to their sport. runDisney medals are often even more coveted due to the popularity of the races and unique Disney-inspired themes. Last year's 2022 summer virtual series rewarded participants with medals themed to the movie Frozen. This year, in commemoration of 100 years of Disney, the 2023 runDisney summer virtual series medal will feature our favorite mouse that started it all, Mickey, in three distinct roles over the last century. Each medal corresponds with other 100 years of Disney merchandise that we have seen released inside of the parks and online with its large silver 100.
Steamboat Willie 5K
The first of the summer virtual 5Ks honors the original Mickey Mouse staring as Steamboat Willie in the 1928 cartoon. Steamboat Willie is also found on the finisher medal inside of the 100.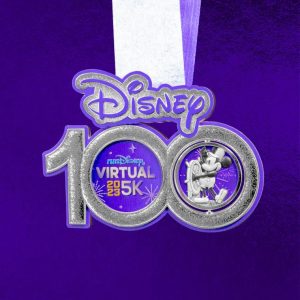 Sorcerer's Apprentice 5K
The second 5K features Mickey in another one of his famous roles, a sorcerer. Sorcerer Mickey was first seen in the 1940 film Fantasia, and has also made his home at Disney's Hollywood Studios.
Runaway Railway 5K
Mickey and Minnie's Runaway Railway opened its doors in Walt Disney World (Hollywood Studios) in 2020 and in Disneyland (Toontown) in 2023. Runaway Railway Mickey from the same name popular attraction makes an appearance on the third 5K medal for this year's runDisney summer virtual series.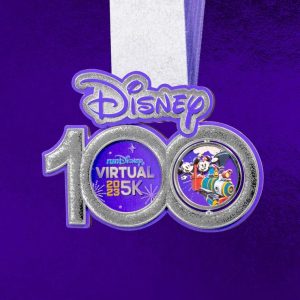 Disney 100 Challenge
For those that register for and complete the summer virtual challenge, an additional medal is awarded. The Disney 100 Challenge medal features both Mickey AND Minnie Mouse in their silver 100 years of Disney outfits!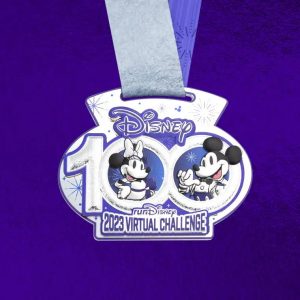 In addition to the above finisher medals, those who successfully register for any of the races in the runDisney summer virtual series are gifted a digital race bib, printable mile markers, and a finisher's certificate, allowing participants to setup up their own race course.
Have you already registered for the 2023 runDisney summer virtual series? If not, at the date of publication, the Disney 100 challenge for all three 5K is still open and accepting registrants. We wish all participants the best of luck as they complete their summer races and patience as they await the beautiful Disney 100 finisher medals to arrive in the mail! Where do you plan to complete your runDisney virtual races this summer? Which of these medals are you looking forward to adding to your collection the most? Let us know in the comments below.
Featured Image by runDisney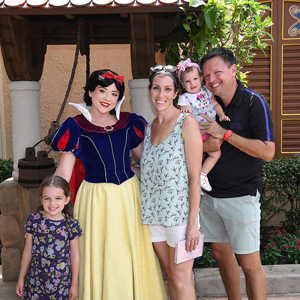 Written by
Shelley Wehler
Contributing Writer
Shelley is a stay-at-home mother of two girls living outside of Charlotte, North Carolina. Her love of all things Disney has grown even more as she sees the magic come alive through the lens of her young daughters. She spends her free time keeping up with the latest in Disney news and daydreaming of her next trip to the parks!