The holidays are a very special time at Walt Disney World. While this time of the year can be pretty busy, there is something very magical about spending a holiday at the Most Magical Place on Earth. New Years Eve is right around the corner. Fortunately, Disney has plenty of things planned that help sprinkle a little pixie dust into the new year.
Because New Years Eve is a popular time to visit Walt Disney World, it's important to have a plan for your visit. Here is a break down of everything you need to know about ringing in the New Year with a visit to Walt Disney World.
Park Hours
Although listed park hours are always subject to change, the current park hours for December 31st, 2021 are:
Disney Springs will also be open on New Years Eve from 10:00 AM to 11:30 PM.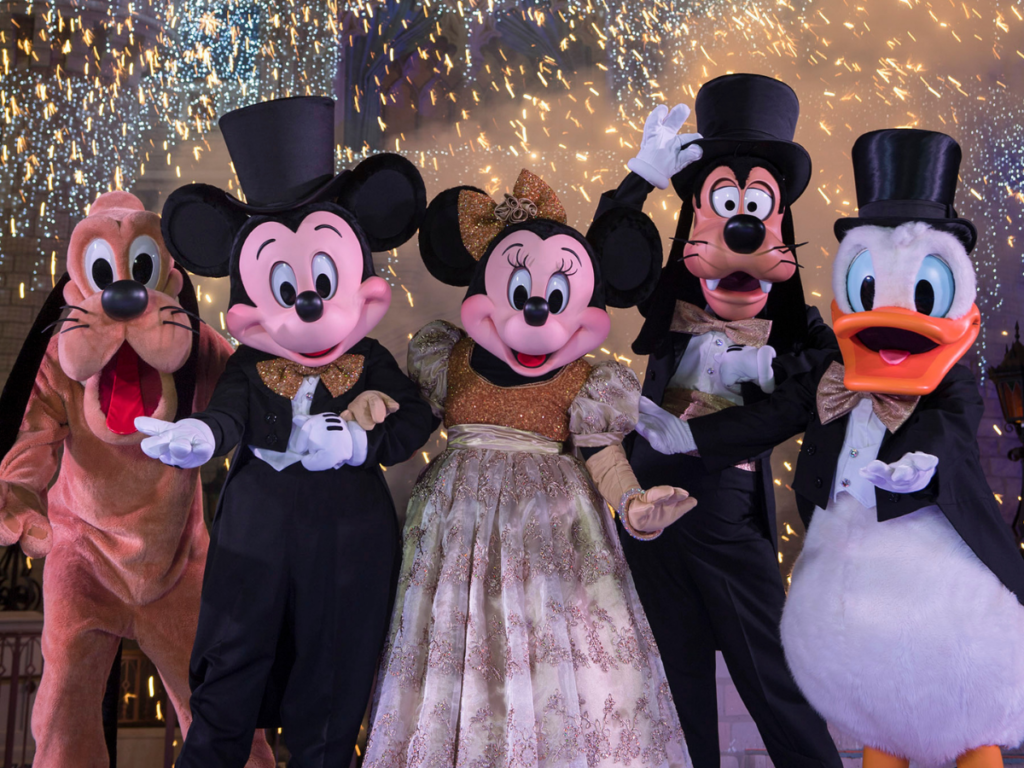 Fireworks will be offered at both Magic Kingdom and EPCOT this New Year's Eve.
Magic Kingdom: Enchantment at 6:30 PM and Fantasy in the Sky at 11:50 PM
EPCOT: Harmonious at 6:30 PM and New Year's Eve Countdown at 11:54 PM
Park Pass Reservation
Park passes for this day may be hard to come by. Currently, only Disney's Animal Kingdom has available reservations. It is possible that more reservations will open up as it get closer to New Year's Eve. Keep checking the MyDisneyExperience app to see if more reservations have opened up.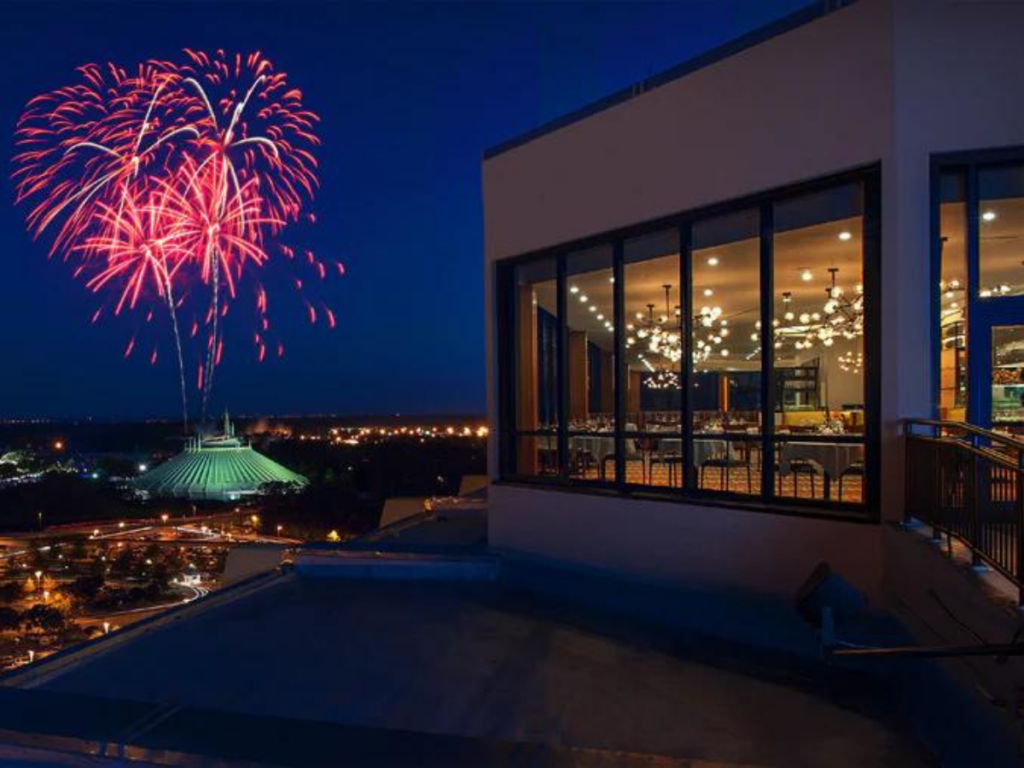 New Year's Eve At The Resorts
The New Year's fun doesn't stop at the theme parks. The resorts on Disney property also have special events planned for the big day. At the Contemporary, an event called The Golden New Year's Eve in Wine Country is occurring at California Grill. During this event, the restaurant's Napa Room will be decorated to look like a speakeasy where guests can drink wine and even see a magician. In the Sonoma Room, guests will find Mickey and some of his friends. Music will be supplied by a DJ and a roaming violinist. Additionally, there will be 50th Anniversary food stations throughout the two rooms. These food stations will include:
Chilled Appetizer Station
Chilled Seafood Bar

 

Caviar Station with Potato Blinis

 

Smoked Beef Tartare

 

Chilled Golden and Candycane Beet Salad

 

Wood Burning Station
Perigord Black Winter Pizza

 

Duck Char Sui Bao

 

Sushi Station
An array of maki, sashimi, nigiri and a collection of original sushi creations
Hot Seafood Station
Lobster Ravioli

 

Plancha Seared Jumbo Sea Scallops

 

Seared Ahi Tuna

 

From the Grill and Rotisserie
Grilled Porcelet

 

Oak Fire-grilled Beef Tenderloin with Truffle Sauce

 

Rohan Duck Breast 2 Ways

 

Sweet Treats from our Disney's Contemporary Resort Pastry Chefs
5 Magical Bites – 50 Years in the Making

 

Banana Butterscotch Buzz

 

Valrhona Molten Lava Cake

 

Florida Citrus Cream Puffs

 
This event starts at 7:30 PM and lasts until 12:30 AM. Check with Disney reservations at 407-824-2013 to see if there is still availability.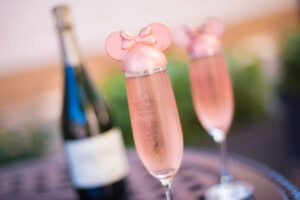 Things To Remember
Arrive to the park early on in the day as parks can easily reach capacity on this day.
All guests wishing to visit a Disney park on New Year's Eve will need a Disney Park Pass Reservation. Because it is a popular day to visit these pass may be booked very quickly.
Disney roads are very busy during the holidays. Plan for extra travel time.
Epcot's Festival Of The Holidays ends on December 30th and will not be available on New Years Eve. This is also true for the Candlelight processional.
How will you be spending New Years Eve? Let us know in the comments!
Featured photo: Travel and Leisure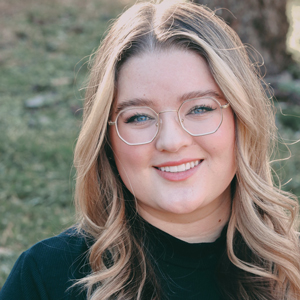 Written by
Emily Murray
Contributing Writer
For as long as Emily can remember, Disney has played a huge role in her life. Her infatuation with Disney resulted in many hours spent rewatching Toy Story and creating multiple powerpoints to convince her parents to book yet another vacation to the "Most Magical Place on Earth". In 2015, Emily followed one of her dreams and moved to Orlando, Florida where she spent just over five years working for the mouse in three separate roles. Emily is passionate about writing and using words creatively and concisely. She loves to make others laugh and hopes to sprinkle a little bit of magic into everything she does.