I recently stayed at Disney's newest DVC Resort in their smallest room, Riviera Resort's Tower Studio. Tower Studios are unique to Disney's Riviera Resort, with only 36 rooms in the entire resort. If you're interested in booking a Tower Studio for your next Riviera stay, make sure to book as soon as possible because they book out very quickly. This room has been on my bucket list since they opened, so when I found one come available I had to book a last-minute stay to check off my bucket list.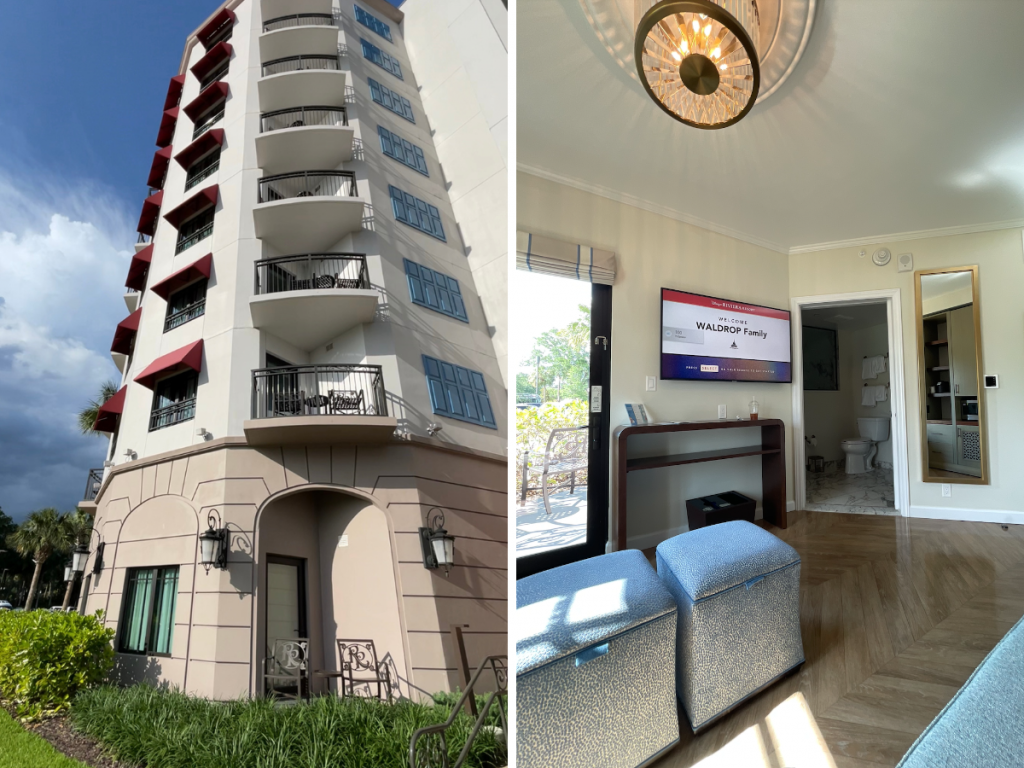 Tower Studios are perfect for solo travelers or couples looking for a quick getaway. With the iconic luxury of the Riviera Resort, scaled down to a much smaller space, Tower Studios come to a grand total of 220 square feet. If you're planning to spend a lot of time in the room, this is probably not the best option for you. You get all of the amenities and conveniences of this Deluxe resort for a lower price – which is always a plus! But if you're planning to be out and about for the majority of your stay or you're just doing a solo trip, then this is the perfect option!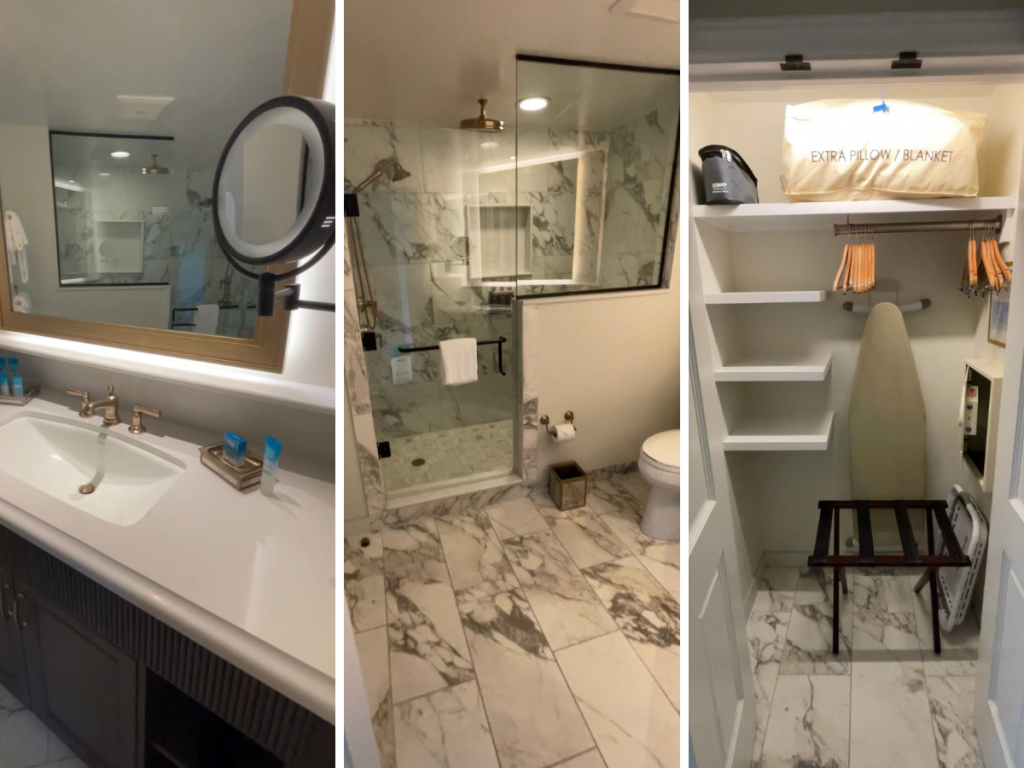 Ideally situated in their own hallways away from the rest of the main rooms there is a lot of privacy and quiet. This unique room type offers flexible living space and a private balcony (or patio if you're on the first floor) with gorgeous views. During my stay, my room was located in the tower right by the Skyliner and iconic murals. Having quick access to the resort amenities and transportation was a very big perk. Having quick access to the Skyliner is one of the main reasons I love staying at Riviera, so being within steps of the entrance added extra magic to my stay. I had a first-floor studio located in the middle so I had a perfect view of the Skyliner and water. At night, I was perfectly situated to see the Epcot fireworks in the sky from bed. Depending on where you are located your view will vary, but I have to admit there really isn't a bad view at this resort.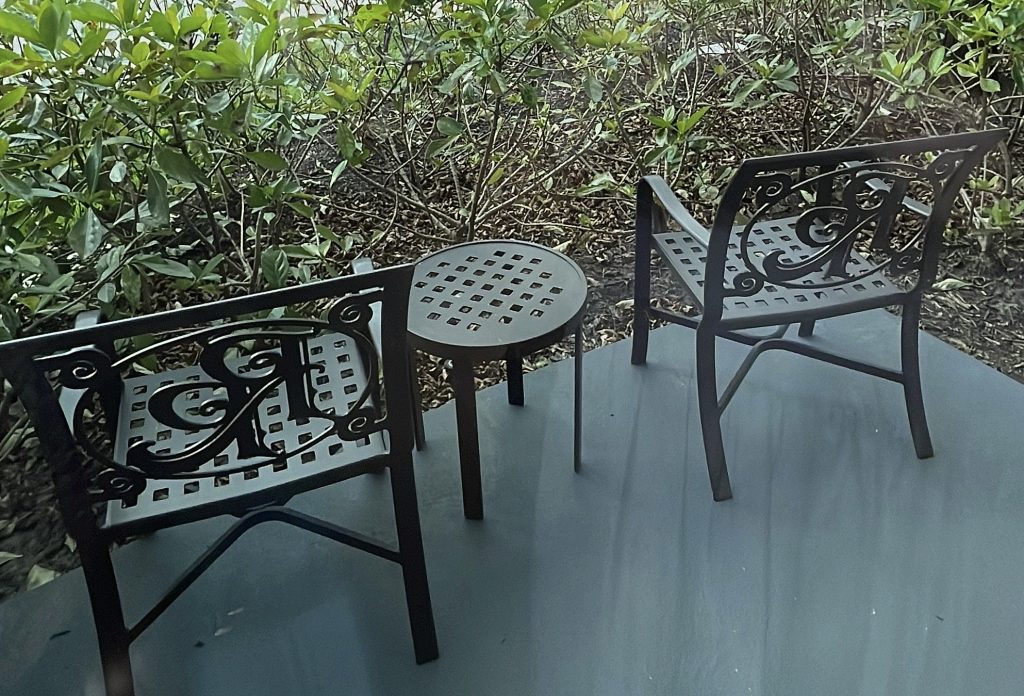 The only two downsides I found in this room were the bed and the lighting. Since it is a Murphy bed it was not as comfortable as a typical Disney bed. The springs where the bed is pulled down were extremely loud and kept popping throughout the night which kept waking me up and scaring me, haha. The bed is queen size which is a plus though. The lighting was very dim and if it wasn't for all of the natural lighting during the day, it would have been pretty dark. I'm not a big fan of bright overhead lights, so this wasn't a major problem for me.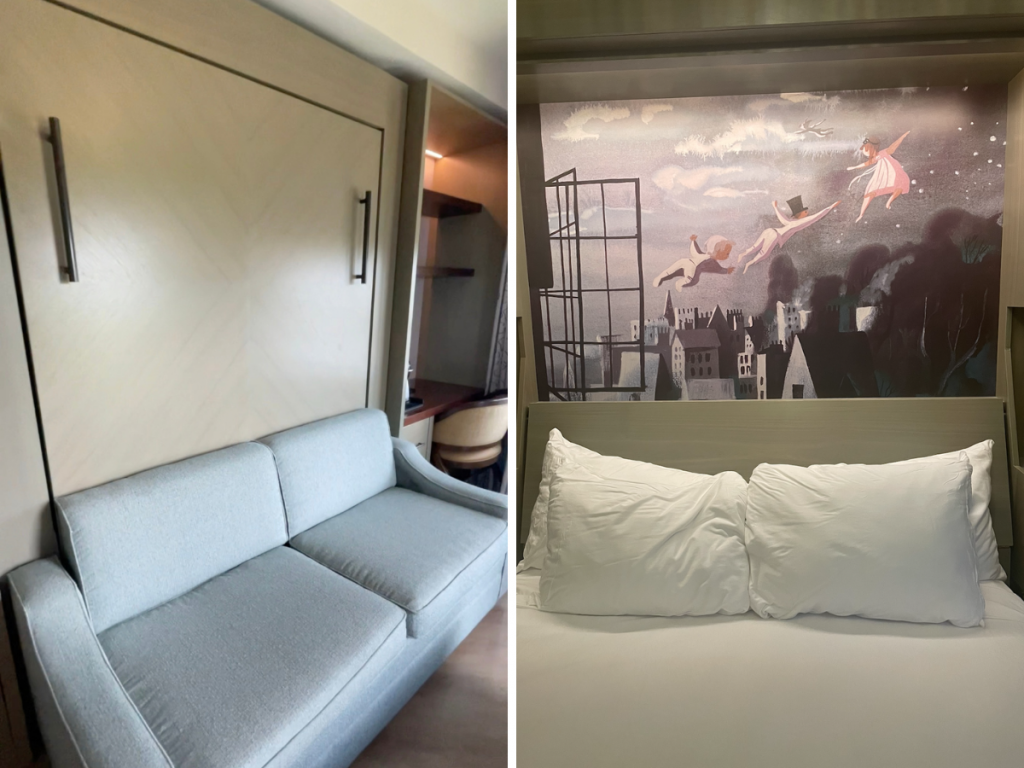 Overall, I would highly recommend booking a Tower Studio for your next solo trip or couples getaway. Riviera has staked its claim as my most visited resort since it's opening 3 years ago. On most evenings, you can find me grabbing a delicious Lavender Iced Tea Lemonade and Tomato Bisque while watching the sunset over the water. This truly is one of the best resorts on Disney property, so if you haven't booked a stay here, don't waste any more time!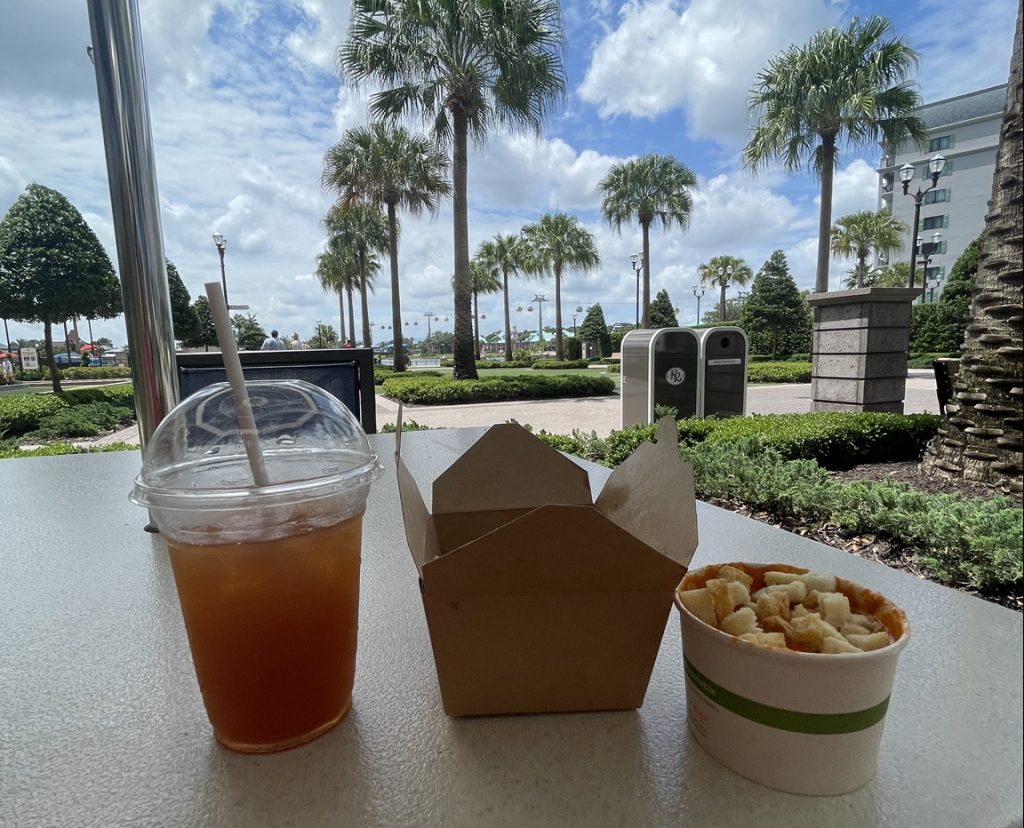 Not a DVC member? No problem! Rent points for your next stay by shopping confirmed reservations or creating a custom request to check available inventory.
Featured Photo: Disney.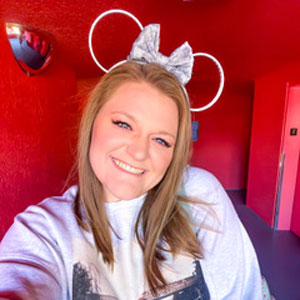 Written by
Gracie Waldrop
Contributing Writer
Gracie is a South Carolina native who loves to share the magic of Disney. In 2015 she began her Disney journey as a Cast Member and never looked back. She loves to put her knowledge and love of Disney to use by creating fun content and sharing helpful information. Helping others discover the magic of Walt's dream come alive in the eyes of children of all ages is what keeps her motivated. When she's not inside the parks you can most likely find her planning her next visit to the Most Magical Place on Earth.