Are you looking to fill a super big appetite? Look no further than Manhattan Restaurant at Disneyland Paris. Enjoy dining how your favorite superheroes would under an elaborate Asgard chandelier.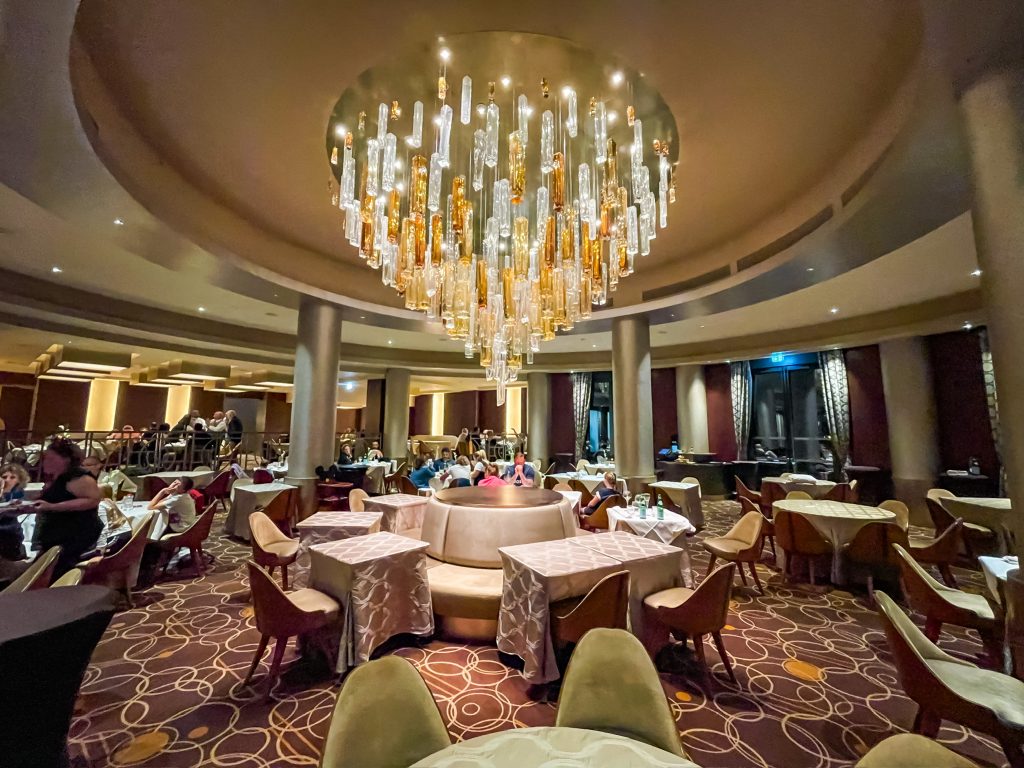 Restaurant Overview
At Disney's Hotel New York- The Art of Marvel, you will find Manhattan Restaurant, one of the most popular restaurants in Disneyland Paris. It is best to try and book this restaurant at least two months out due to this being a popular table service meal. The restaurant is open for dinner daily from 6 pm to 10:30 pm.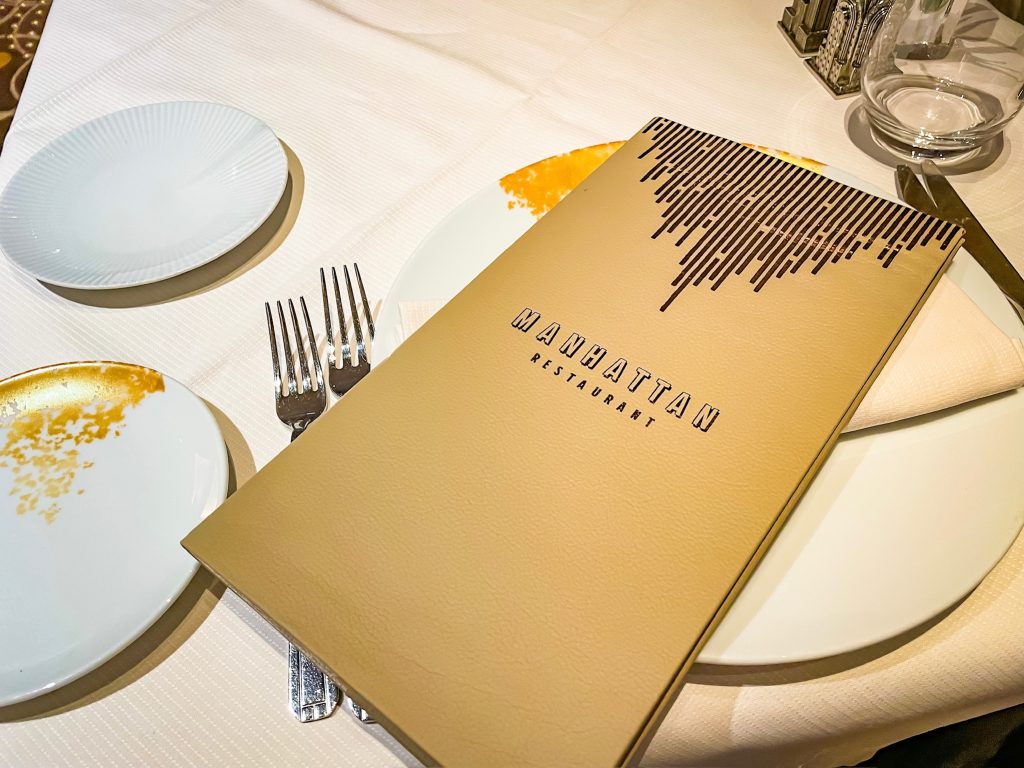 Manhattan Restaurant features Italian cuisine and offers vegetarian and vegan options. Regarding the restaurant's theme, it is said this is where Marvel superheroes such as Tony Stark dine after a long day of saving the day. The dining room is under a dazzling Asgard chandelier inspired by the film Thor. Even though this is the restaurant's theme, there is not character dining at this location.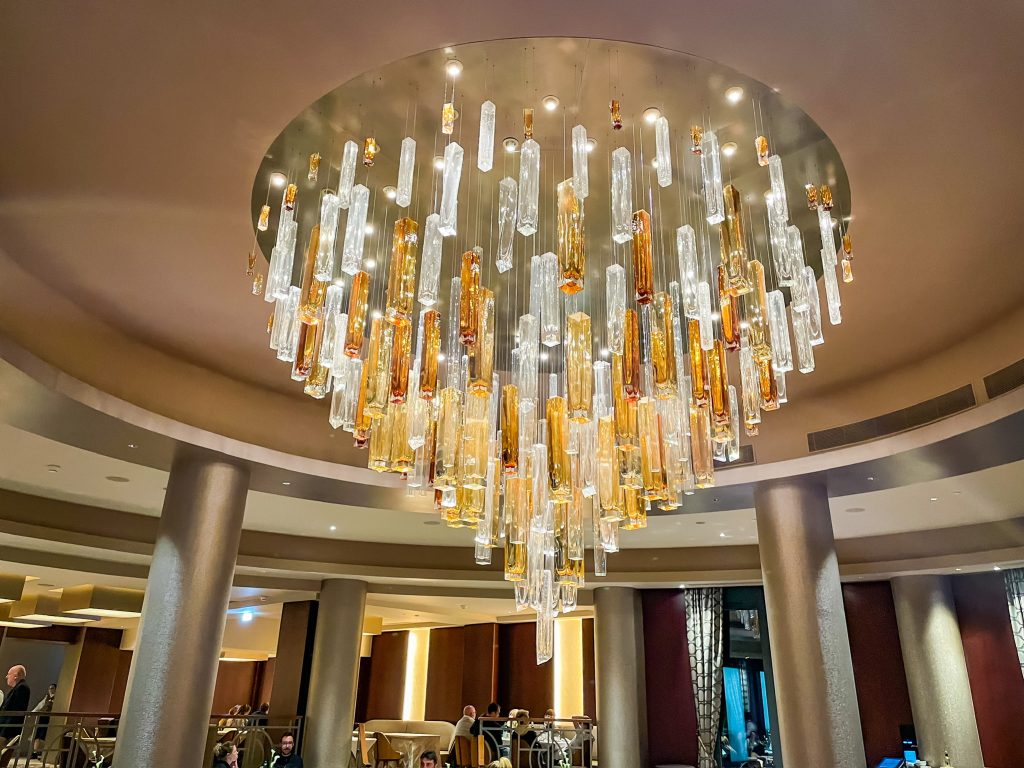 My Experience
I had tried to book as far out as possible to dine at Manhattan Restaurant but had no luck until I got a day of reservation. My check-in experience went smoothly, and I was seated on a seat right by a staircase that showcased the beautiful Asgard chandelier. Once seated, one of the first things I noticed was the cutely-themed NYC salt and pepper shakers.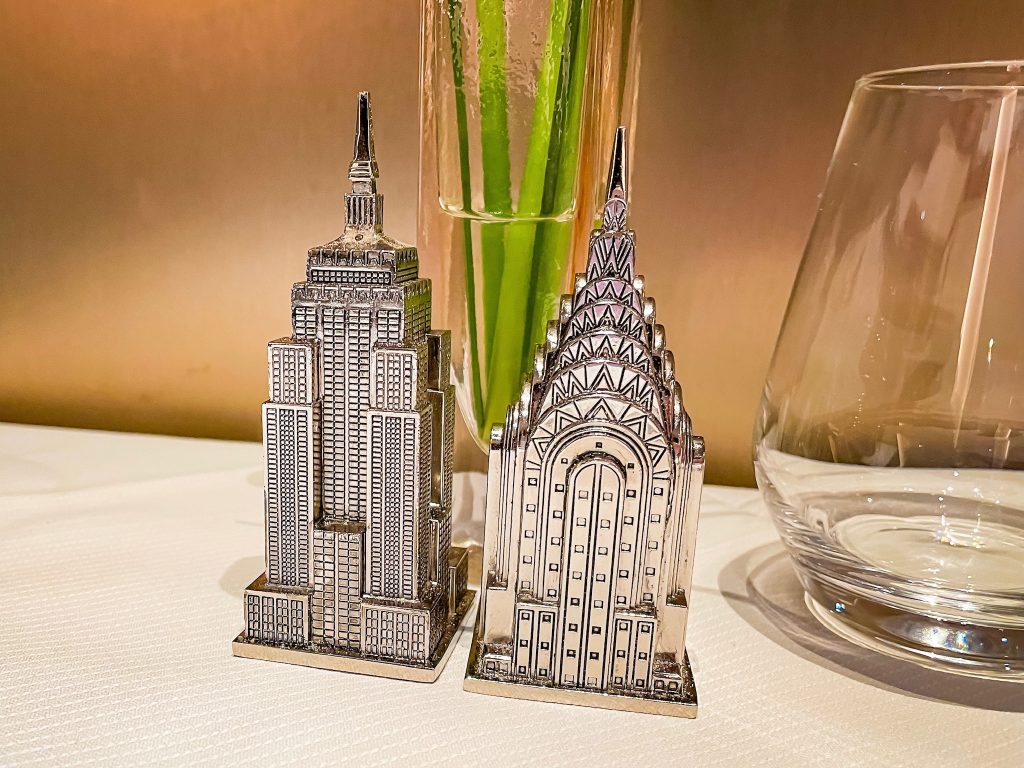 When ordering my meal, I did al la carte instead of the pre-fixed menu. Before the dinner, the server brought over an array of bread options. I ordered Griddled Sea Bass Fillet, Grilled Seasonal Vegetables, and Lemon Compote for my entree. By the time the server returned, nothing was left on my plate. This is an accurate indicator of how much I loved my meal there.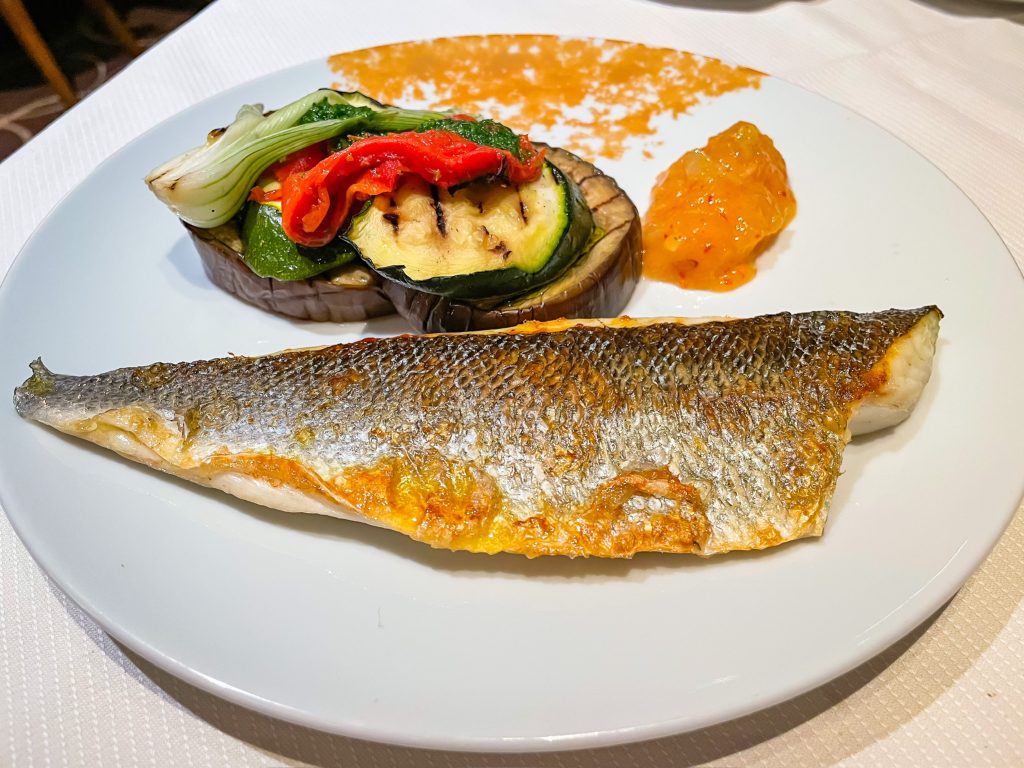 Overall the ambiance is lovely and makes you forget you're even on Disney property, let alone in Paris. I'd recommend this restaurant to anyone looking for a high-quality meal and something that seems more upscale without having to abide by a strict dress code.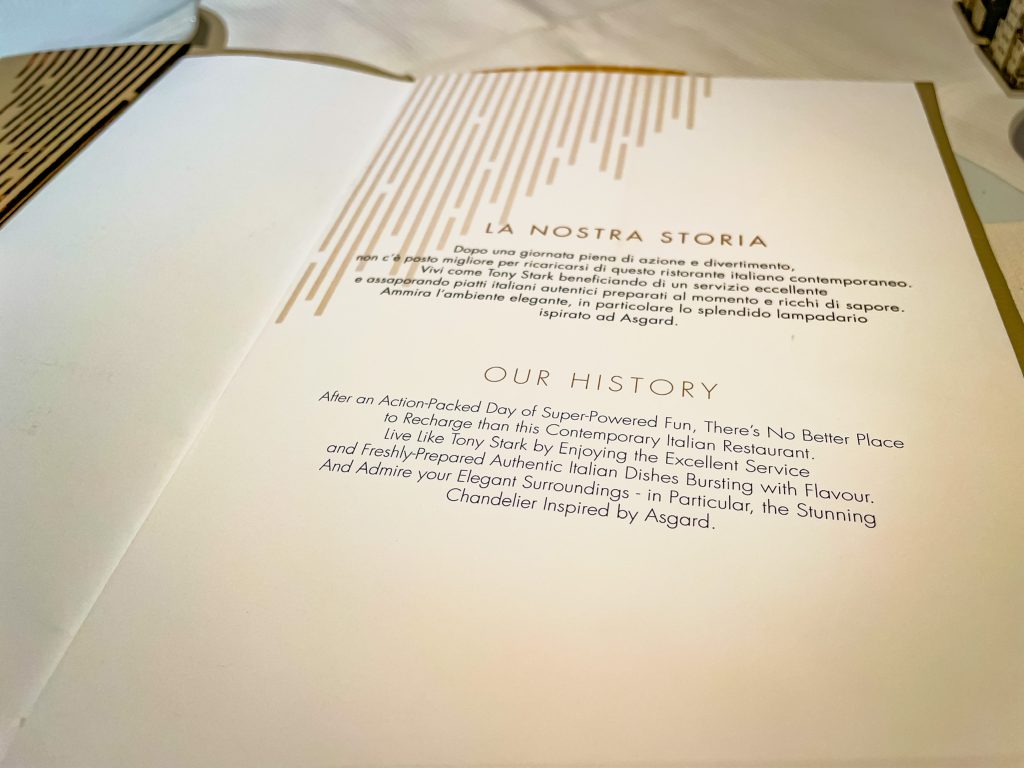 Would you eat at Disneyland Paris's Manhattan Restaurant? Let us know in the comments!
Featured Photo: Bobby Asen.
Written by
Bobby Asen
Contributing Writer
Bobby has a strong passion for Walt Disney's stories and the Disney Parks. From taking vacations to the parks, to being an Annual Passholder, to working as a cast member for seven years at Magic Kingdom, his passion for Disney continues to grow. After visiting every Disney Park in the world, Bobby knew he wanted to share his experiences and his love for Disney in his writing.