Get a turkey leg, jumbo pretzel, or frozen beverage at Prince Eric's Village Market which is the opposite of under the sea at the Magic Kingdom!
Prince Eric's Village Market Details

| | |
| --- | --- |
| Walt Disney World Park: | Magic Kingdom |
| Location in Park: | Fantasyland |
| Dining Experience: | Quick Service |
| Hours: | 11:00 AM to 6:00 PM |
| Price Range: | $14.99 and under |
| Type of Cuisine: | American |
| Mobile Order: | No |
| Reservations: | No |
| Allergy-Friendly: | No |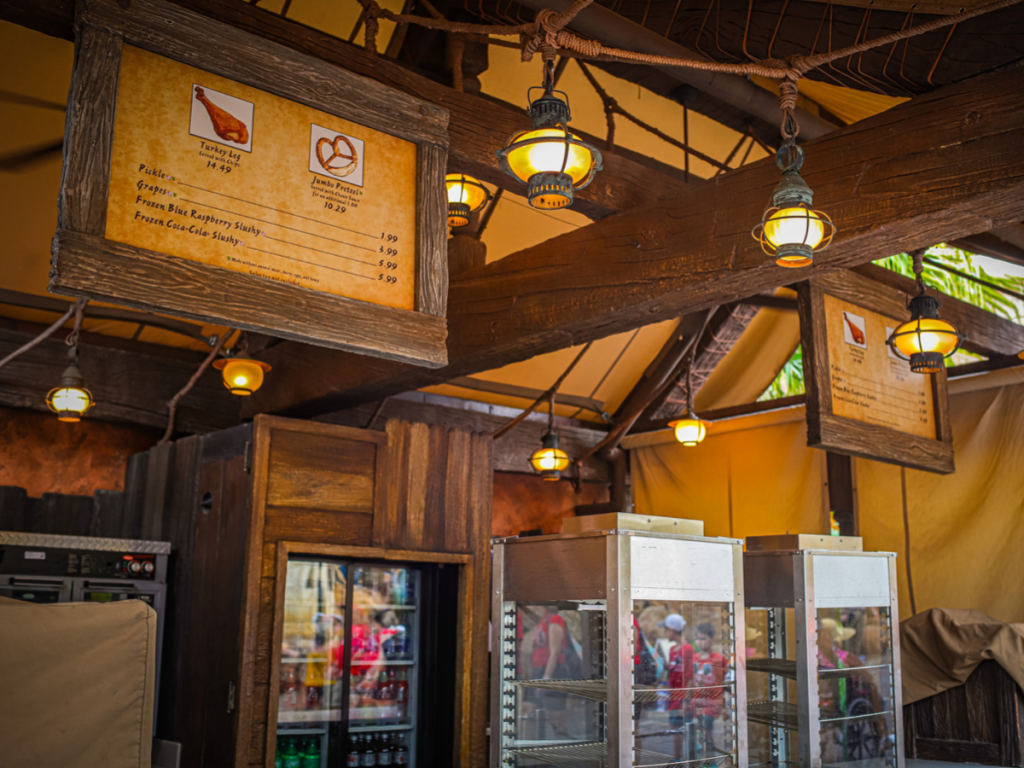 Overview
If you are looking for a snack while exploring Fantasyland, head to Prince Eric's Village Market. This walk-up quick service stand is located directly across from Voyage of The Little Mermaid. The Little Mermaid area of Fantasyland can be found near the entrance of Storybook Circus.
On the menu at Prince Eric's Village Market, you will find a few classic Disney theme park snacks. Have you ever wanted to try one of Disney's large turkey legs? Prince Eric's Village Market is one of the few locations at Magic Kingdom where you can get one! This entree is served with chips. Pretzels are also a theme park staple that can be found at Prince Eric's Village Market. Instead of being Mickey Shaped, the pretzels at this location are jumbo-sized. For just $1 more, you can the jumbo pretzel with a side of cheese.
Along with these snacks, there are several frozen beverages available at Prince Eric's Village Market. If you need to cool down on warm day at the park, the frozen raspberry and coca-cola slushies are a great option! After you enjoy your refreshments, be sure to take a photo with the large King Triton statue right next to this quick service stand!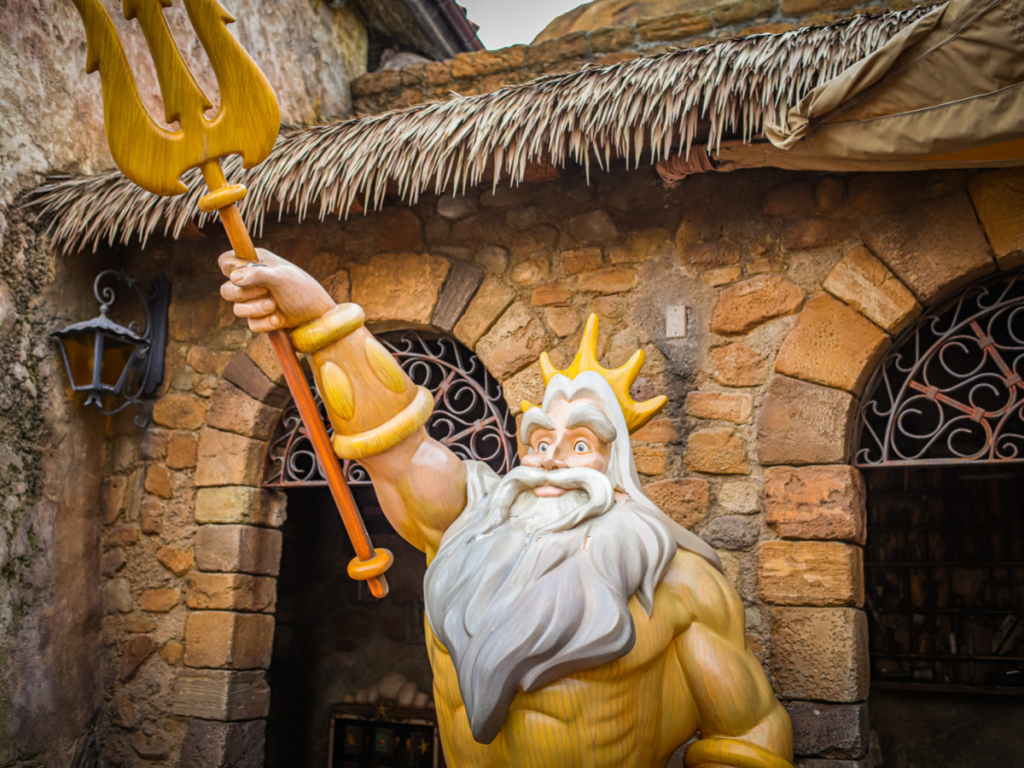 Menu
Entrees
Turkey Leg – $14.49
Snacks
Jumbo Pretzel – $10.29
Jumbo Pretzel with Cheese – $11.29
Pickle – $2.29
Grapes – $3.99
Beverages
Frozen Blue Raspberry Slushy – $4.99
Frozen Coca-Cola Slushy – $4.99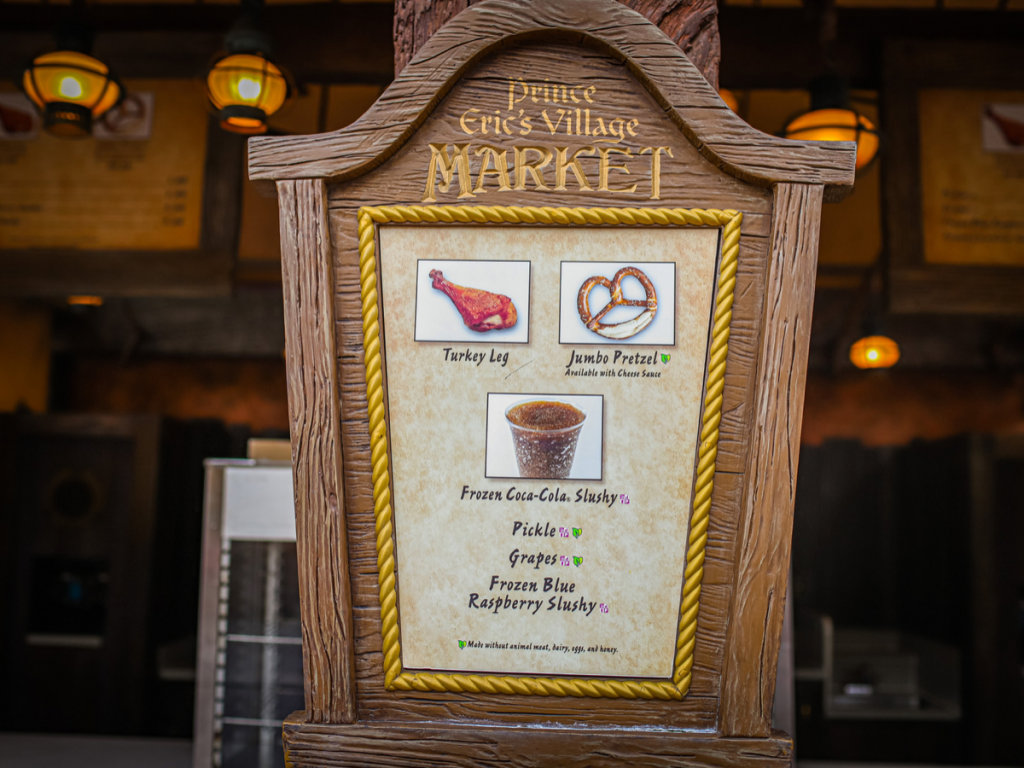 Map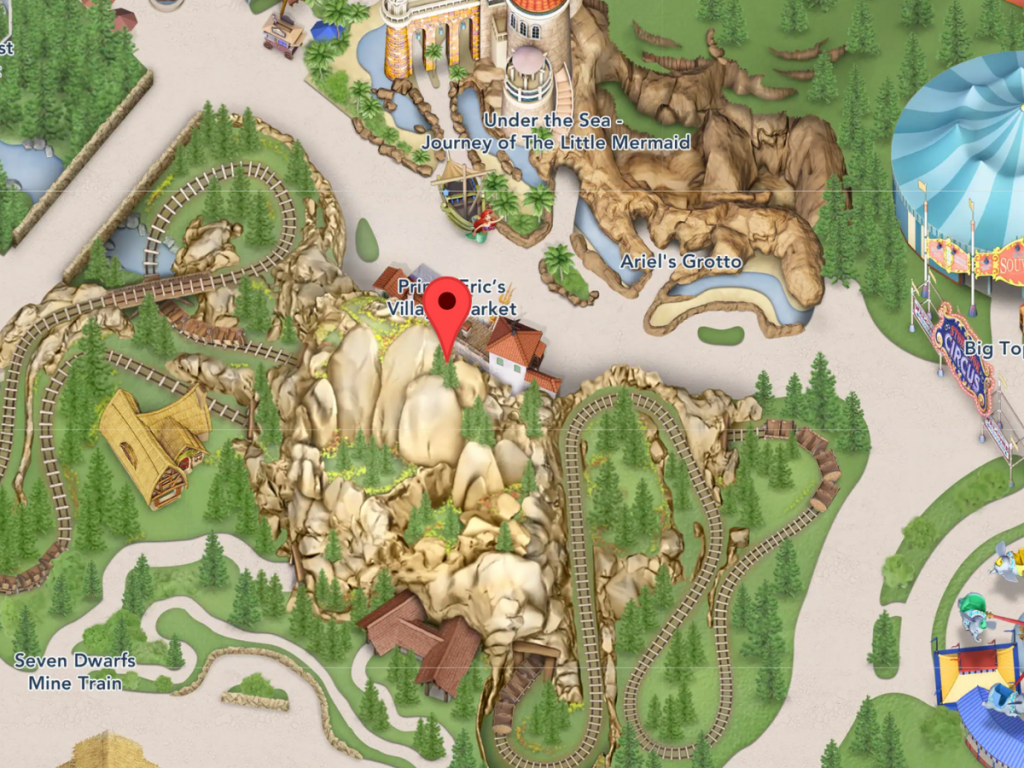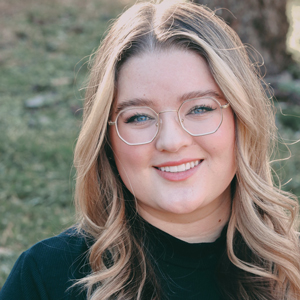 Written by
Emily Murray
Contributing Writer
For as long as Emily can remember, Disney has played a huge role in her life. Her infatuation with Disney resulted in many hours spent rewatching Toy Story and creating multiple powerpoints to convince her parents to book yet another vacation to the "Most Magical Place on Earth". In 2015, Emily followed one of her dreams and moved to Orlando, Florida where she spent just over five years working for the mouse in three separate roles. Emily is passionate about writing and using words creatively and concisely. She loves to make others laugh and hopes to sprinkle a little bit of magic into everything she does.