On a recent visit to Disney's Hollywood Studios, I had the pleasure of eating lunch at Mama Melrose's Ristorante Italiano. This dining location is one of the few sit down restaurants located at Hollywood Studios. Read on for my full review of Mama Melrose's Ristorante Italiano!
Making The Reservation & Check-In
We went to the park with no specific lunch plans. Using the My Disney Experience app, I searched for available lunch reservations. It was about 1 pm and we were lucky to find a reservation at Mama Melrose's Ristorante Italiano at 2 pm. I booked the reservation right when we entered the park, so we wandered around and took our time walking to the restaurant. Mama Melrose's Ristorante Italiano is located in the Grand Avenue section of the park. It sits next to PizzeRizzo and somewhat near the Muppet*Vision 3D exit.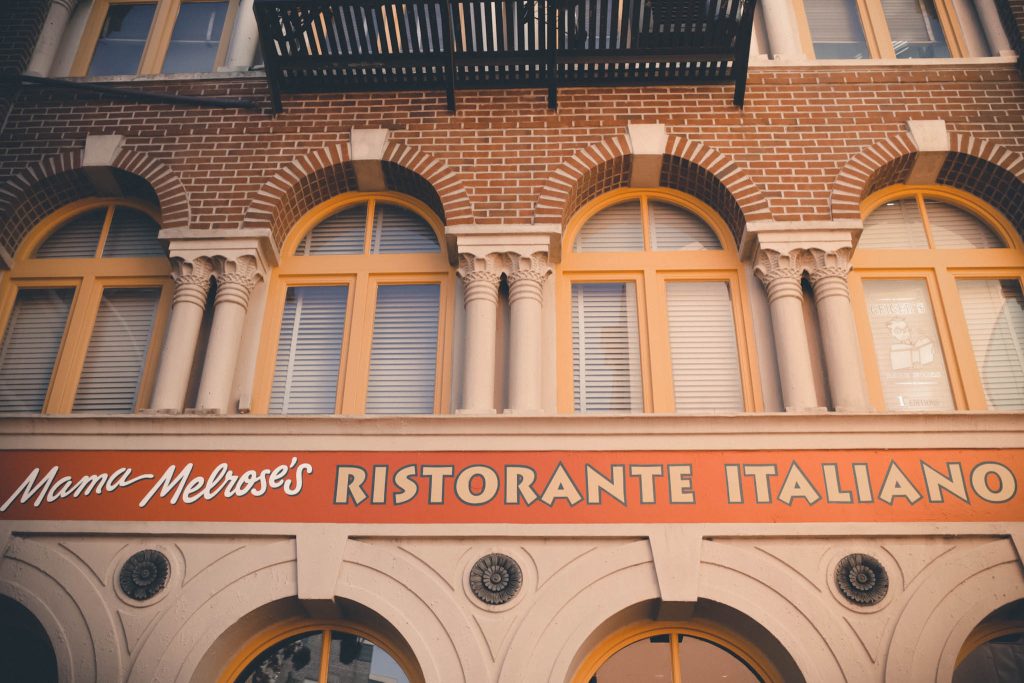 We checked in at the stand in the lobby of the restaurant. During this process, we were told only 1 member of the party should go to the stand for check in. The walls of the lobby are covered in headshots of celebrities who have eaten at Mama Melrose's Ristorante Italiano. It was pretty fun to look for some of our favorite actors as we waited to be seated!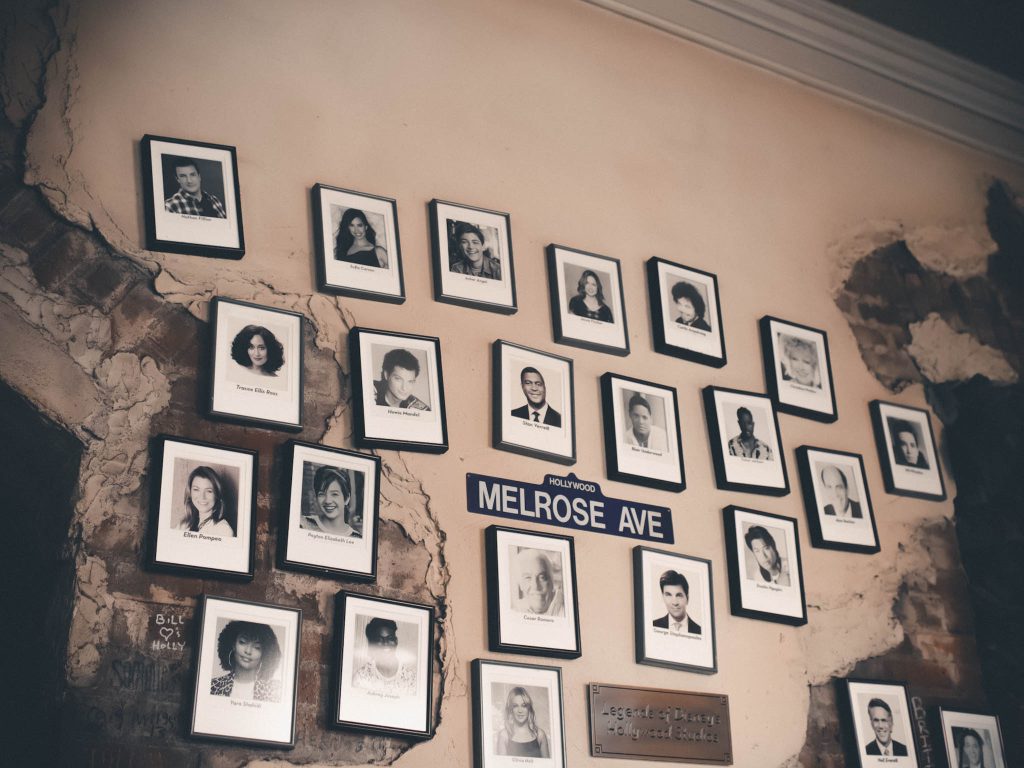 The Decor
Once our reservation was called, we were walked through the restaurant to our table. On this walk, I noticed the themed decor. The theming of Mama Melrose's Ristorante Italiano is the story of a young, Sicilian girl who moved to Hollywood. Although she dreamed of being an actress, she realized that cooking was her true passion and opened her restaurant in an abandoned backlot warehouse. I think the decor of Mama Melrose's Ristorante Italiano matches this story perfectly. There are classic Italian elements mixed with Hollywood artifacts.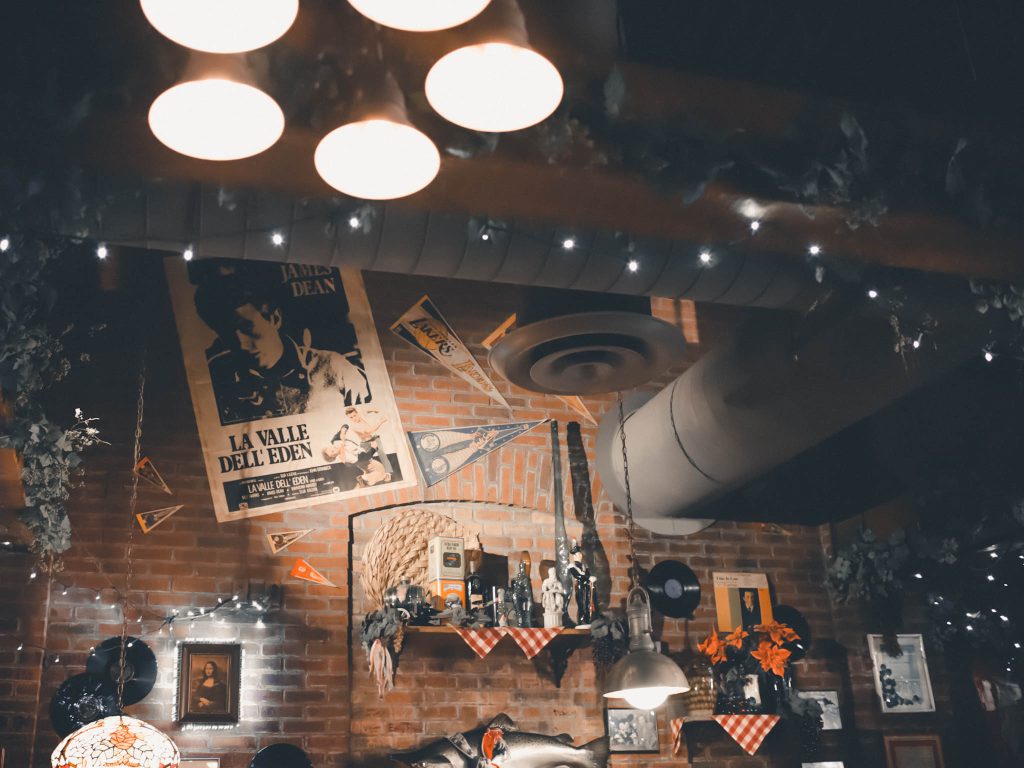 The Meal
After being seated, we took a look at the menu which has a lot of pasta options. While we perused the menu, we were brought bread and olive oil as an appetizer.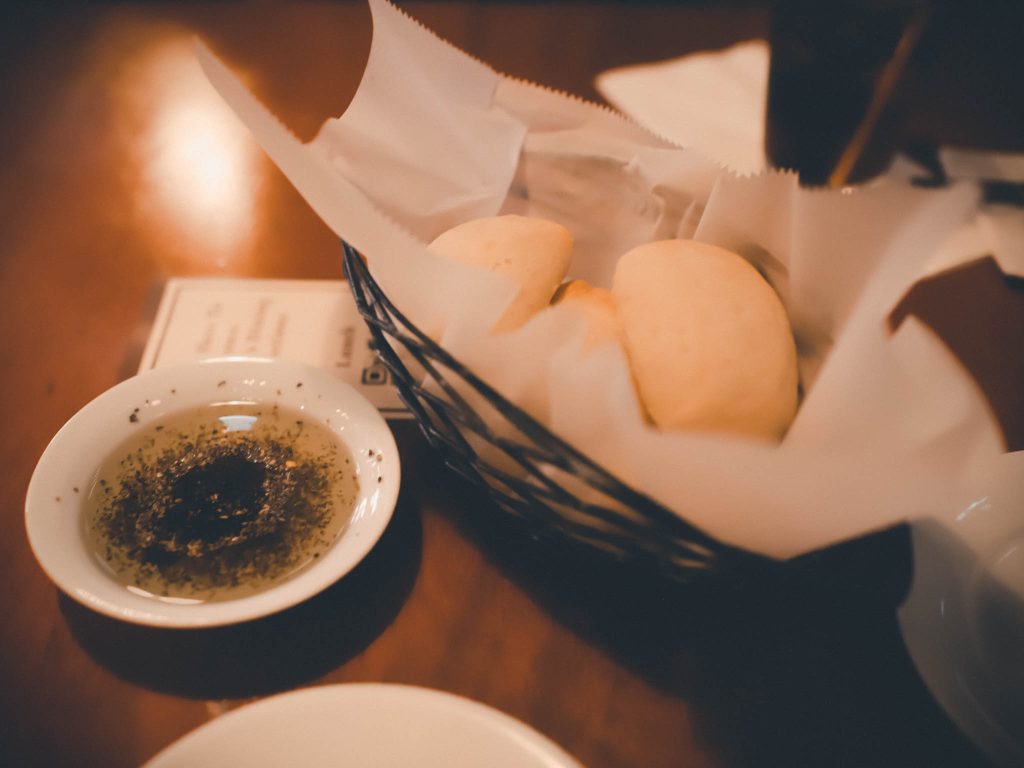 I was torn between getting one of my favorite Italian dishes, the Oven-baked Chicken alla Patmigiana, or trying something new, the Mama's Italian Pasta with Chicken. After some deliberation, I chose the the Mama's Italian Pasta with Chicken. This is a fettuccini dish tossed with roasted tomatoes, garlic, artichokes, butter, and white wine sauce. I definitely made the right decision because this meal was so delicious that I finished the whole thing!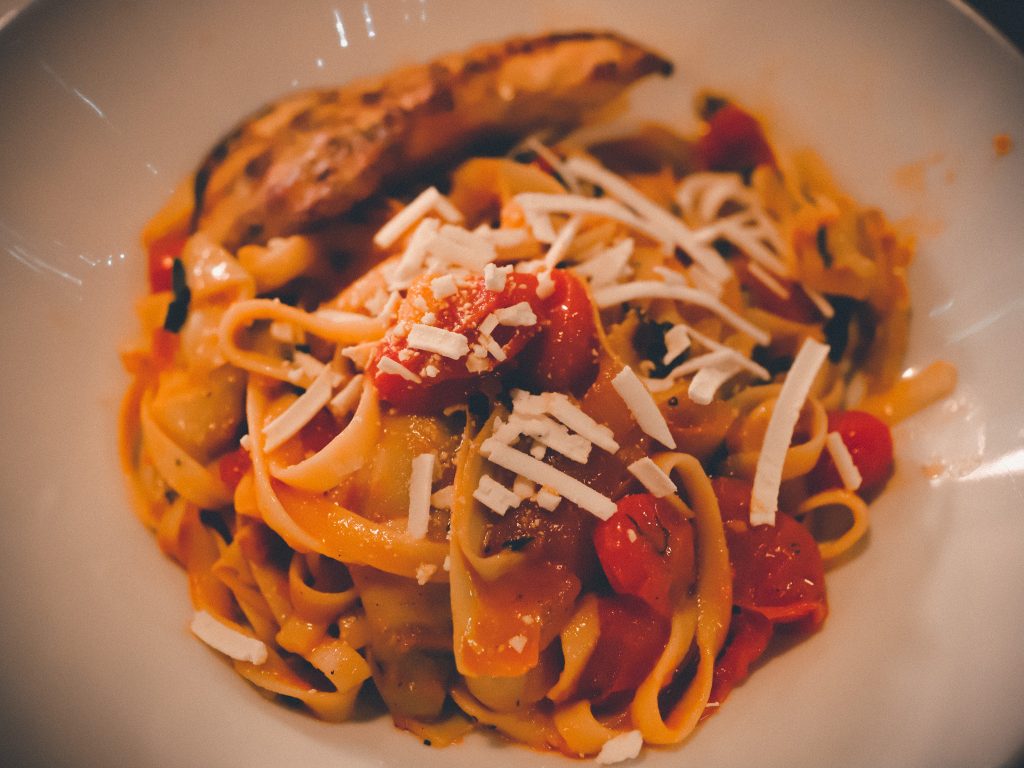 My friend got the Charred Strip Steak. This dish comes with a four-cheese macaroni with pancetta, aged balsamic-shallot butter, and Chianti Wine Reduction. After trying a bit of this meal, I would also recommend it!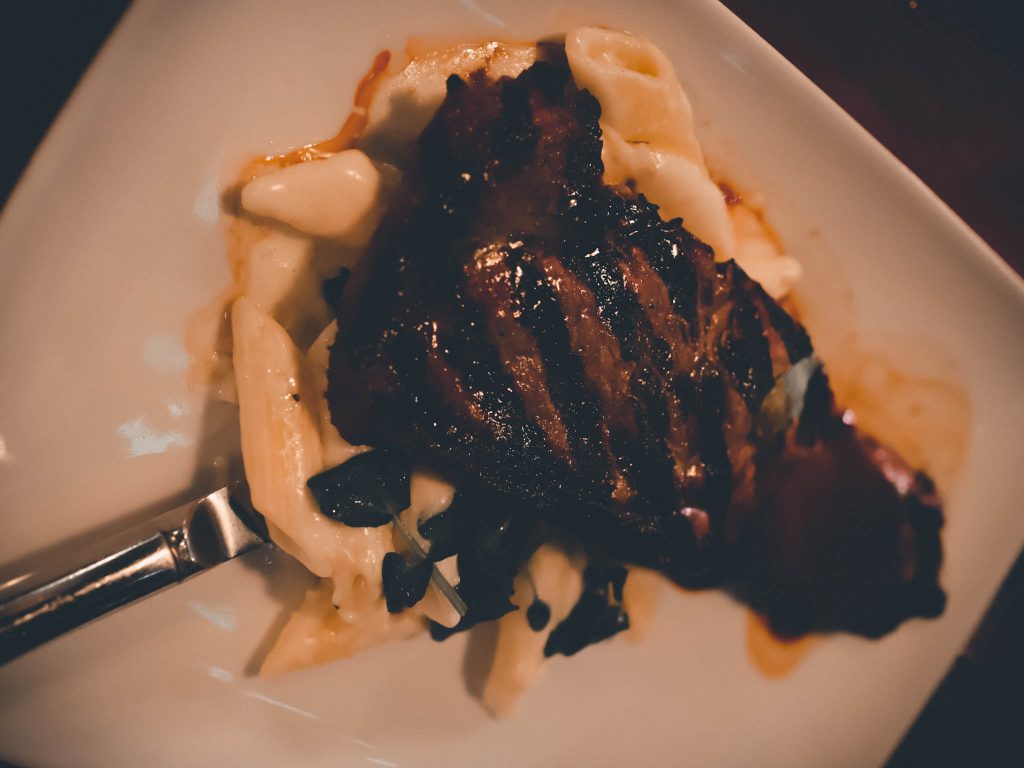 The Verdict
I would certainly suggest eating at Mama Melrose's Ristorante Italiano, especially if you like Italian food. The fun, Hollywood-themed atmosphere provides a great opportunity to take a break from walking around the park. Because the menu has a wide variety of Italian dishes, everyone in your party should be able to find something they can enjoy! Next time you're headed to Disney's Hollywood Studios be sure to check My Disney Experience so you can experience this dining location!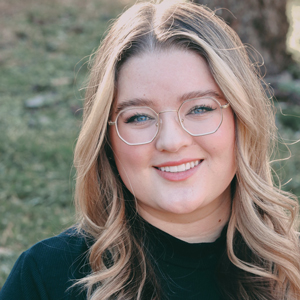 Written by
Emily Murray
Contributing Writer
For as long as Emily can remember, Disney has played a huge role in her life. Her infatuation with Disney resulted in many hours spent rewatching Toy Story and creating multiple powerpoints to convince her parents to book yet another vacation to the "Most Magical Place on Earth". In 2015, Emily followed one of her dreams and moved to Orlando, Florida where she spent just over five years working for the mouse in three separate roles. Emily is passionate about writing and using words creatively and concisely. She loves to make others laugh and hopes to sprinkle a little bit of magic into everything she does.