For one of Disney World's most iconic snacks, as well a few healthy choice options, head to the Liberty Square Market!
Liberty Square Market Details

| | |
| --- | --- |
| Walt Disney World Park: | Magic Kingdom |
| Location in Park: | Liberty Square |
| Dining Experience: | Quick Service |
| Hours: | 11:00 AM to 10:00 PM |
| Price Range: | $14.99 and under |
| Type of Cuisine: | American |
| Mobile Order: | No |
| Reservations: | No |
| Allergy-Friendly: | No |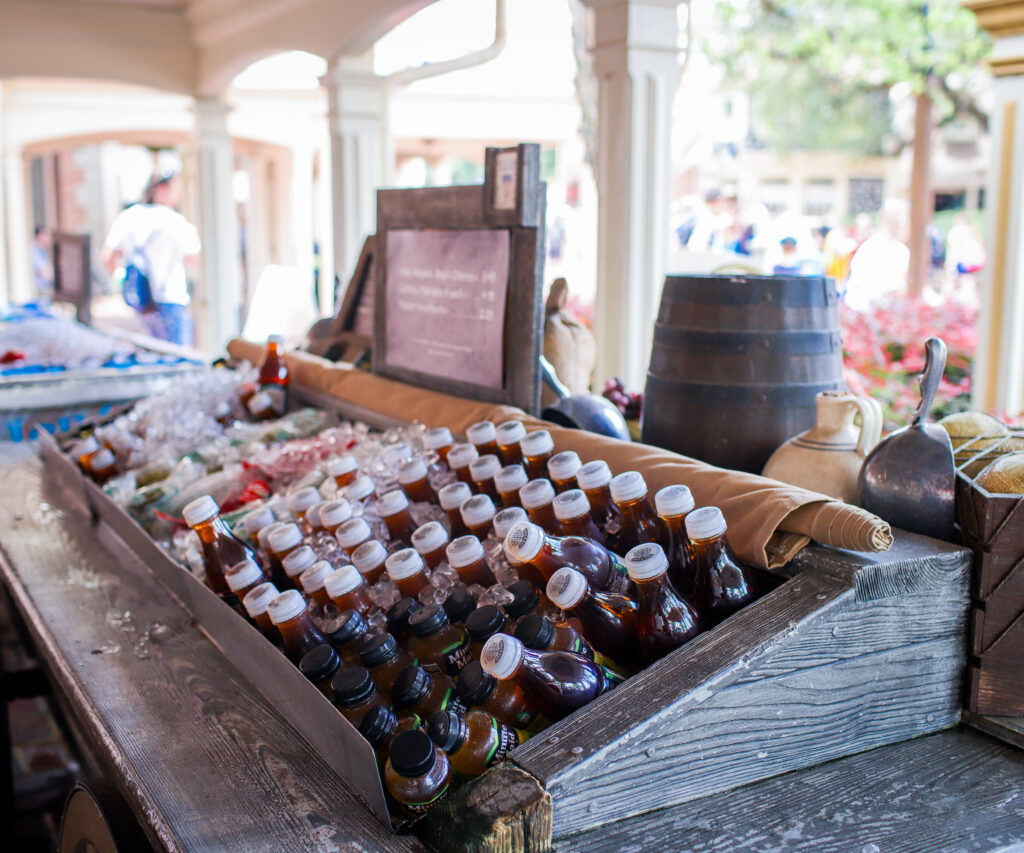 Overview
One of Disney World's most unique snacks is a giant turkey leg. At about 1.5 pounds, these turkey legs can easily be shared between a few people. There are only a few spots at the Magic Kingdom to snag a jumbo turkey leg and one of those locations is the Liberty Square Market.
If you aren't craving a turkey leg, there are plenty of other options available at this food stand. Hot dogs and Mickey pretzels are both pretty filling items on the menu. You will also find healthy snacks, such as whole fruits, pickles, and cheese. On a hot day, you can get a Minute Maid slushy to cool down. These frozen drinks come in lemonade, cranberry-apple raspberry, and ruby red grapefruit.
As you may have guessed by its name, the Liberty Square Market is located in Liberty Square! To be more specific, this stand is between the Hall of Presidents and the Liberty Square Riverboat. Both the market and its seating options are outdoors. There are lots of tables with chairs and a few standing tables where you can enjoy your snack.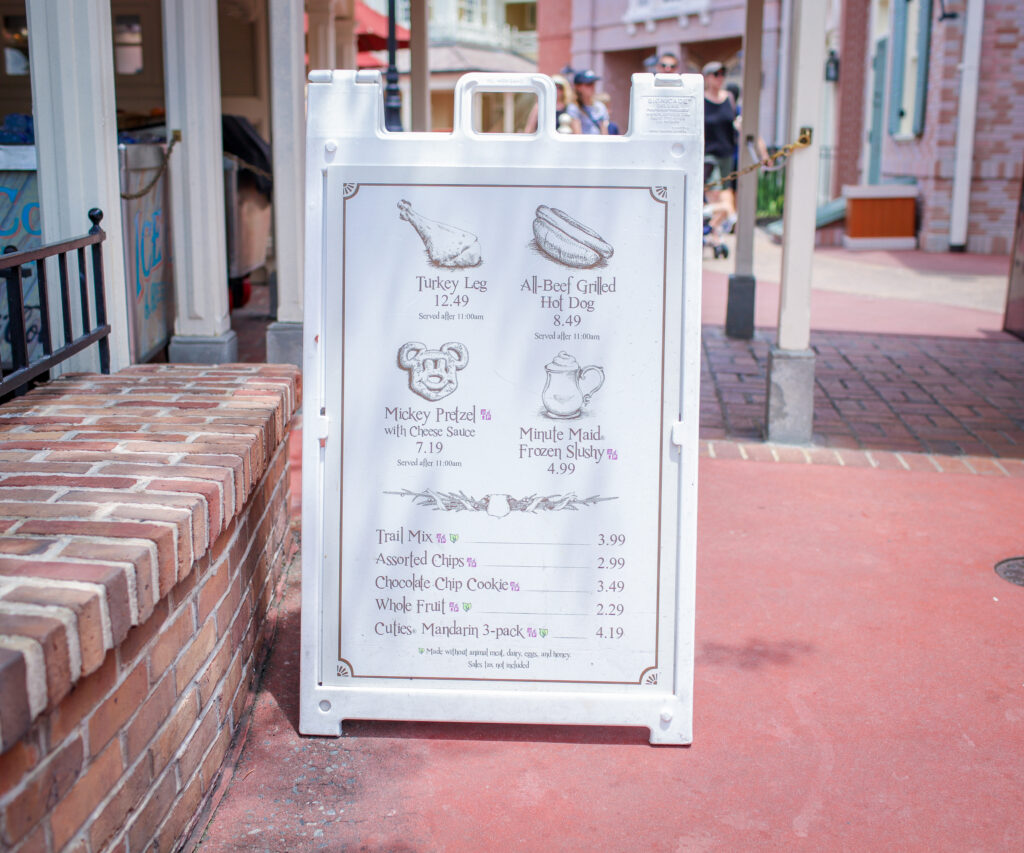 Menu
Entrées
Turkey Leg – $12.49
All-Beef Grilled Hot Dog – $8.49
Snacks
Mickey Pretzel – $7.19
Trail Mix – $3.99
Assorted Chips – $2.99
Gummy Bears – $4.19
Chocolate-Chip Cookie – $3.49
Whole Fruit – $2.29
Cuties® Mandarin 3-pack – $4.19
Apple Slices – $2.79
Mini Babybel Snack Cheese – $3.49
Pickle – $2.29
Beverages
Minute Maid Frozen Slushy – $4.99
Minute Maid Cranberry-Apple Raspberry Juice – $3.99
Minute Maid Ruby Red Grapefruit Juice – $3.99
Minute Maid Apple Juice – $3.99
Honest Tea Berry Hibiscus – $4.49
smartwater – $5.50
Assorted Bottled Beverages -$4.69
Coca-Cola, Diet Coke, Sprite
DASANI Bottled Water – $3.50
POWERADE – $4.69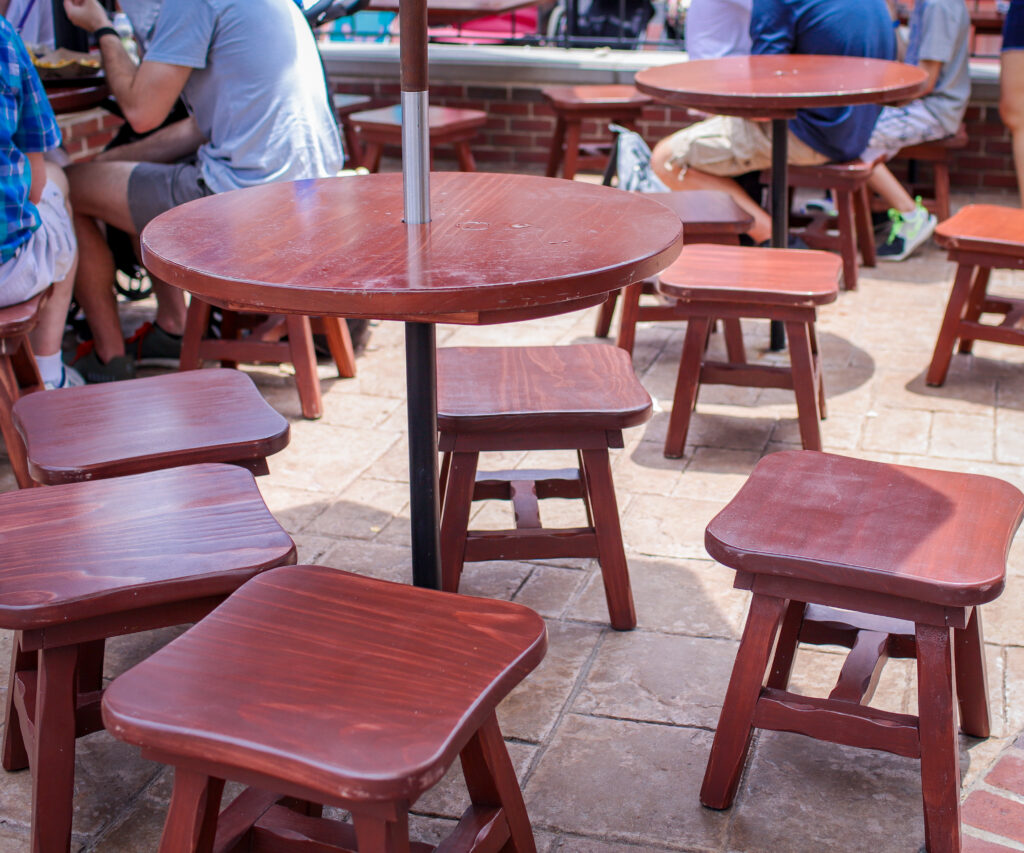 Map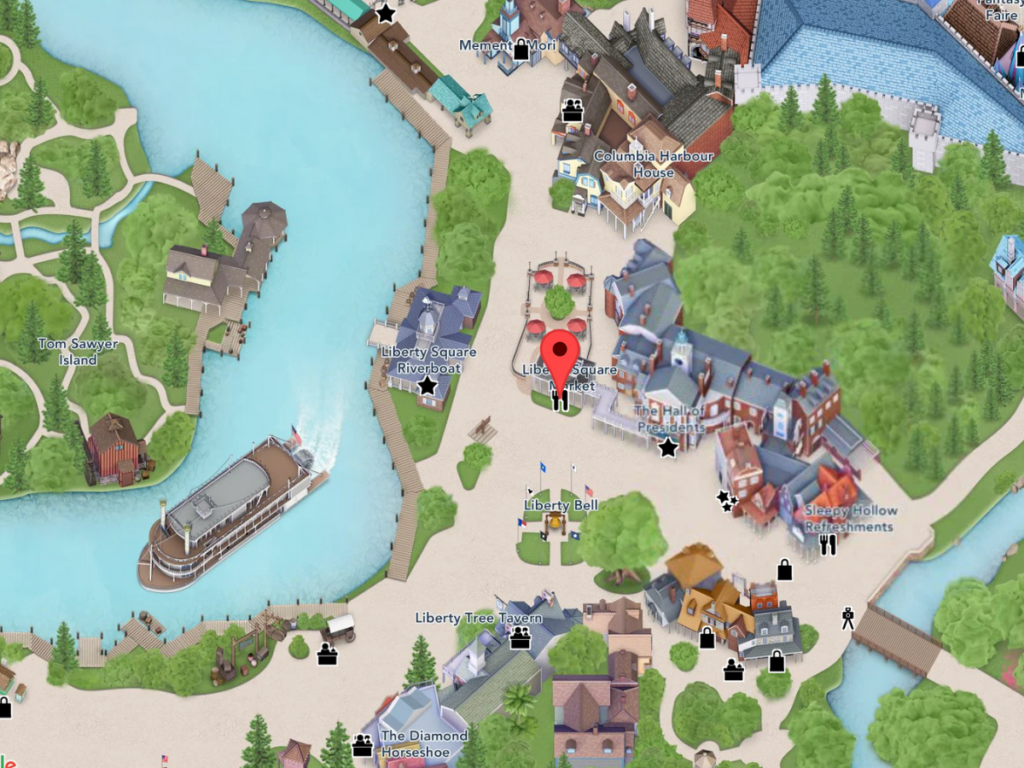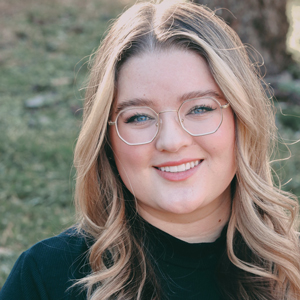 Written by
Emily Murray
Contributing Writer
For as long as Emily can remember, Disney has played a huge role in her life. Her infatuation with Disney resulted in many hours spent rewatching Toy Story and creating multiple powerpoints to convince her parents to book yet another vacation to the "Most Magical Place on Earth". In 2015, Emily followed one of her dreams and moved to Orlando, Florida where she spent just over five years working for the mouse in three separate roles. Emily is passionate about writing and using words creatively and concisely. She loves to make others laugh and hopes to sprinkle a little bit of magic into everything she does.