Are you looking for a place to grab something savory and sweet in EPCOT's France Pavilion? La Creperie de Paris offers both options, and you can choose to dine here for a quick service or a table service!
While walking around EPCOT's World Showcase, I decided to look on the My Disney Experience App to use the "Now" feature under the check dining availability. With this feature, I could see all dining locations in EPCOT that were available to walk up with no prior scheduled reservation. La Creperie de Paris appeared to be available for walk-up, so I made my way to check in and dine there.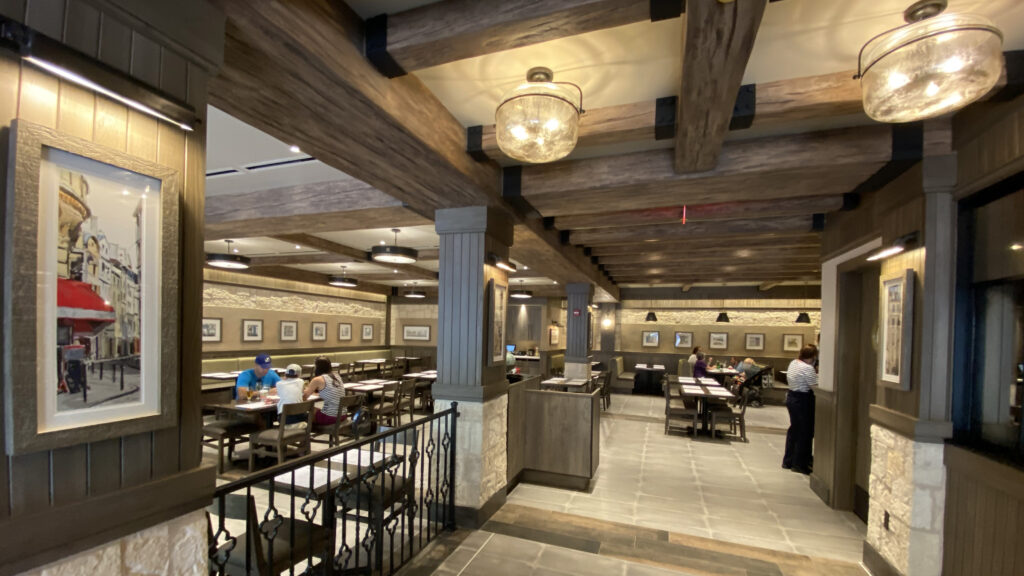 Upon arrival, I noticed that this location offers sit-down table service, or if you're on the go, you can order food from the menu in an outdoor window. Seeing on the menu there was a prix fixe option, dining inside was more of what I was looking for. The prix fixe menu included a Choice of Soup of the Day or Salade Maison; a choice of one Galette with a Glass of Hard Cider, Soda, or Juice; a Choice of one Dessert Crêpe.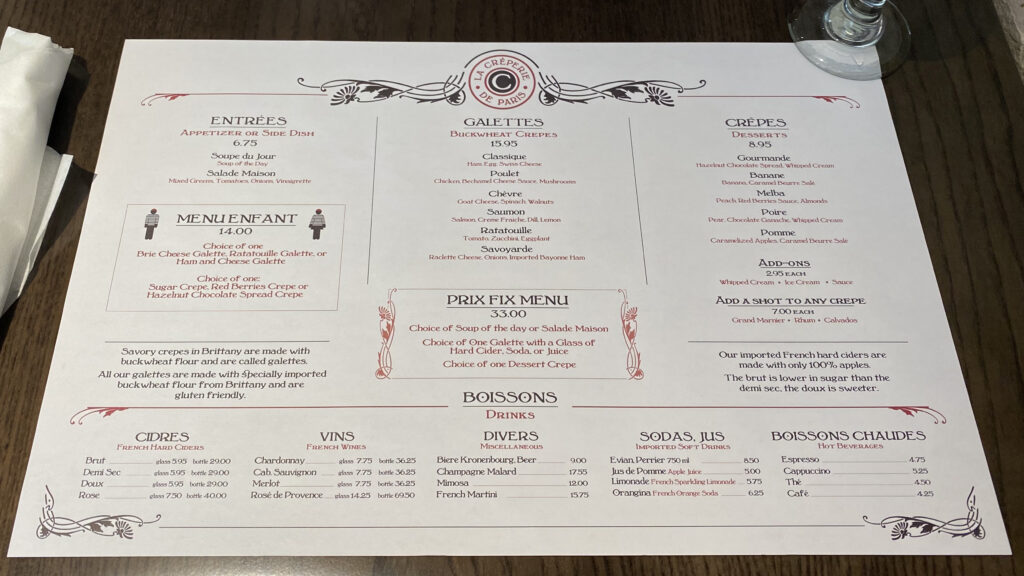 The dining room of La Creperie de Paris was very modern and light! It felt very spacious in calming. Being right outside such a heavily packed area as Remy's Ratatouille Adventure, it's nice to find this spot of relaxation and dining. The price is excellent for table service because the cost is comparable to buying an entree, side, and drink at a regular quick service anywhere else in EPCOT.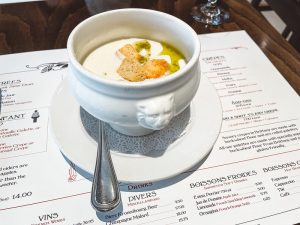 For my appetizer, I started with soup of the day: cold cauliflower. I was genuinely surprised to have a cold soup and have it be so delicious! When ordering my entree, I chose the Savoarde, a savory crepe. This crepe has raclette cheese, caramelized onions, bacon, and imported Bayonne ham. The entree was a savory crepe that didn't disappoint. I got the Gourmande crepe, hazelnut chocolate spread, and whipped cream for dessert. The dessert was my favorite part of my meal, and the whipped cream was heavenly. It paired very nicely with the Doux Cidre that was part of the prix fixe menu!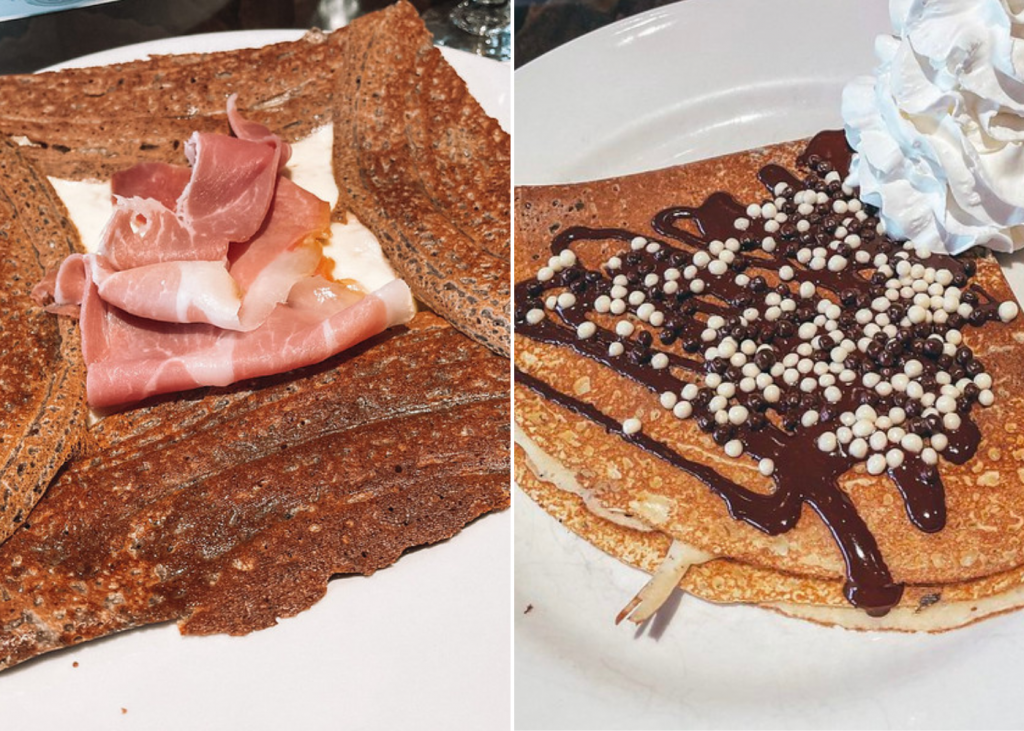 Overall, I'd recommend this experience to anyone looking for a place to eat in France at EPCOT's World Showcase. Where is your favorite place to eat at EPCOT? Let us know in the comments!
Written by
Bobby Asen
Contributing Writer
Bobby has a strong passion for Walt Disney's stories and the Disney Parks. From taking vacations to the parks, to being an Annual Passholder, to working as a cast member for seven years at Magic Kingdom, his passion for Disney continues to grow. After visiting every Disney Park in the world, Bobby knew he wanted to share his experiences and his love for Disney in his writing.