So many beloved Disney characters have a home within Walt Disney World. Winnie the Pooh and all of his friends at the Hundred Acre Wood have a strong presence at the Disney parks. Special fans of Pooh and the series might wonder where they can go to make the most of experiencing their favorite character. There are several experiences throughout Disney World for Pooh fans to enjoy. Here are some fun things to see and do at Walt Disney World for Winnie the Pooh fans.
The Many Adventures Of Winnie The Pooh Ride
Nestled into Fantasyland at Magic Kingdom is The Many Adventures of Winnie the Pooh dark ride. This delightful experience is slow-moving yet high-energy, and is appropriate for guests of all ages and abilities. Climb aboard a hunny pot vehicle and explore the Hundred Acre Woods like you've never seen them before. Pooh and all of his pals are there as you enjoy becoming part of Winnie the Pooh's classic stories. Bounce with Tigger, dream about Heffalumps, and float through a rainstorm while you listen to classic songs from Winnie the Pooh's very first movie.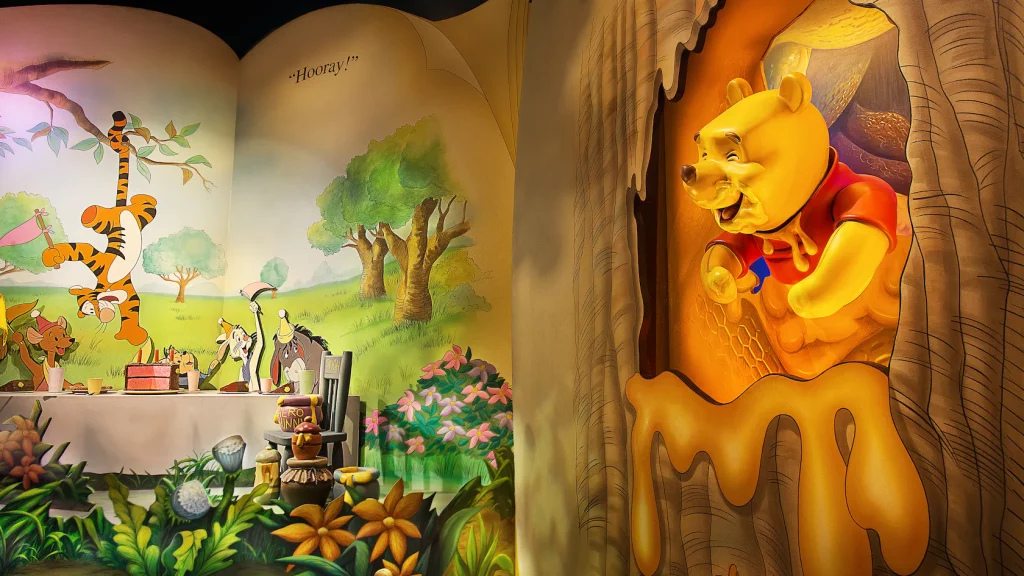 Hundred Acre Goods
After you disembark The Many Adventures of Winnie the Pooh ride you will enter The Hundred Acre Goods gift shop. This is the only gift shop on Disney property that only carries Winnie the Pooh merchandise. This shop is a must-do for any Winnie the Pooh fan, as you might find items here that you can't find anywhere else on property. Browse Winnie the Pooh apparel, stuffed animals, toys, and pins at this charming store.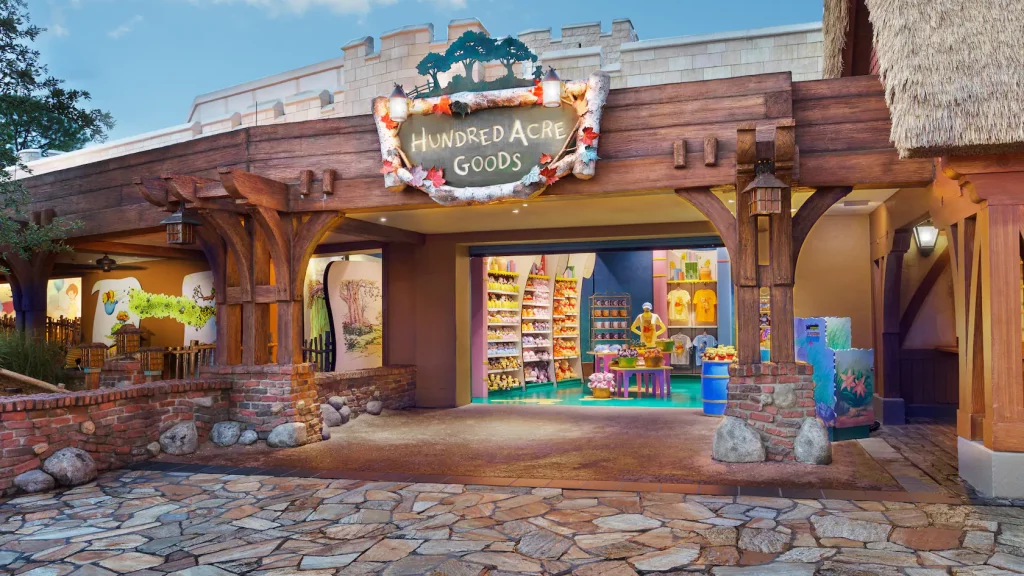 The Crystal Palace
Just off Main Street at Magic Kingdom is The Crystal Palace Restaurant. Crystal Palace Restaurant serves fantastic food, but what makes it really special is the fact that it is a character buffet starring Pooh, Tigger, Piglet, and Eeyore.
The Crystal Palace serves breakfast, lunch, and dinner. The restaurant is set up as an all-you-care-to-enjoy buffet. Pooh and friends are available at the restaurant all day. The characters walk throughout the restaurant and greet each table. You can enjoy your meal worry-free, as every character will visit your table. Don't worry! You won't be skipped. Occasionally the characters will lead a parade throughout the restaurant and guests can carry signs, sing, and march.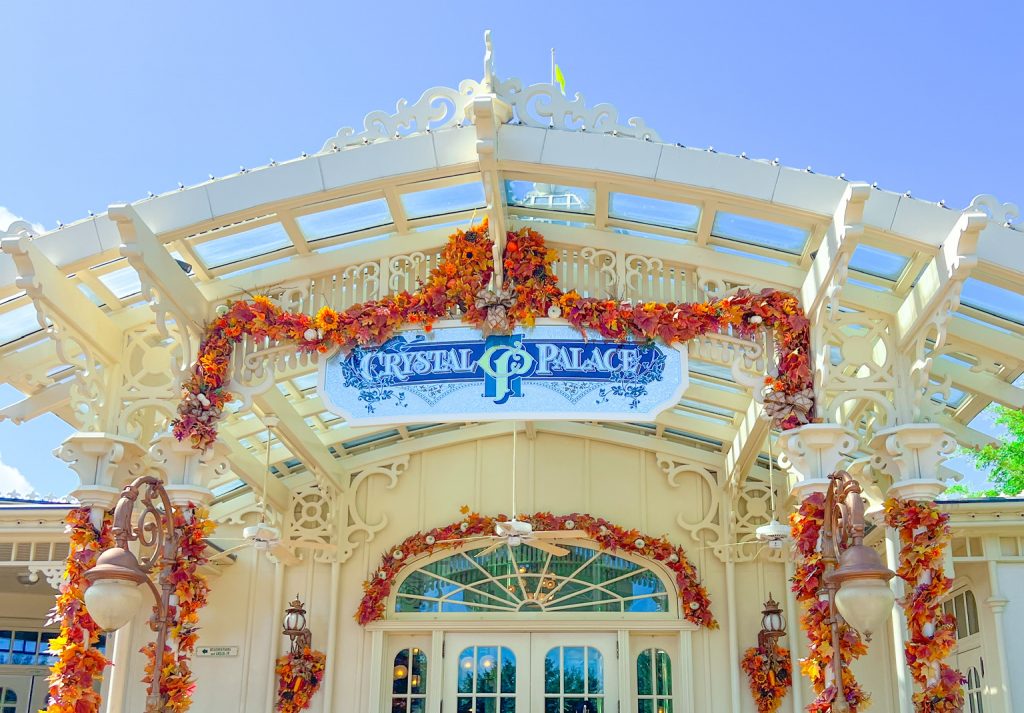 The Crystal Palace is beautifully decorated in a Victorian style. The cost of dining is $45 per adult and $29 per child for breakfast, with lunch and dinner being $59 per adult and $38 per child. The Crystal Palace is a very popular dining experience, so be sure to make reservations as soon as you are able to.
Meet Winnie The Pooh And Tigger At The Thotful Spot
The one and only dedicated meet and greet of Winnie the Pooh occurs at The Thotful Spot in Fantasyland. Pooh and Tigger are here to greet, hug, and pose for your photos. This meet and greet runs throughout most of the day, with only a few minutes break here and there. Check your My Disney Experience app for the full schedule on the day you arrive.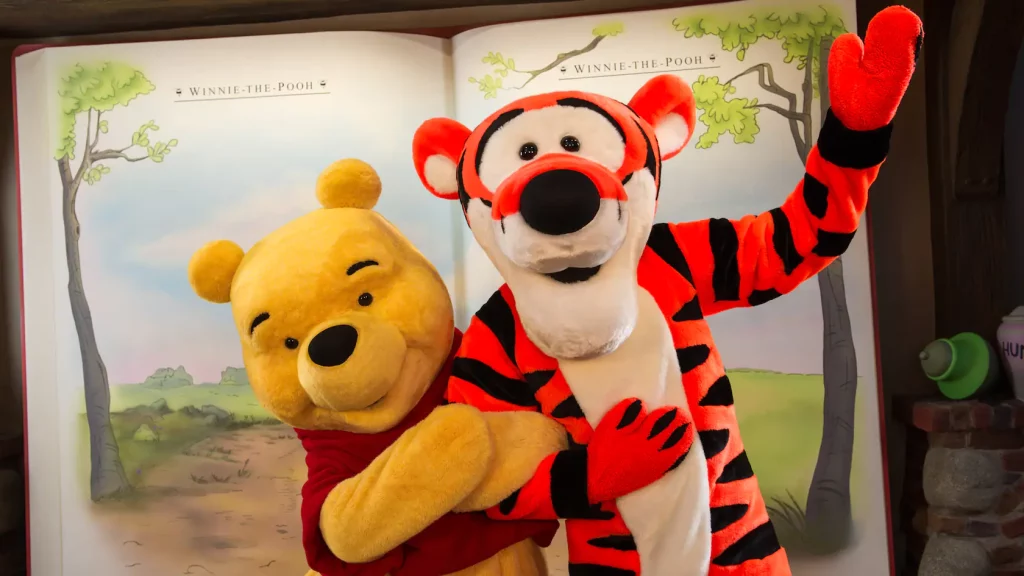 Catch Some Cavalcades And Distanced Experiences
During your time at Walt Disney World you might be lucky enough to catch a random character cavalcade. At non-specified times throughout the day, characters make appearances at pre-determined areas of the park. Pooh, Tigger, Rabbit, Eeyore, and Piglet have all been known to journey down Main Street on the street car. They are also sometimes spotted at the train station at Magic Kingdom's front entrance.
At Epcot, near Journey Into Your Imagination with Figment, Winnie the Pooh is sometimes found frolicking the field catching butterflies. While you can't approach Pooh, you still have a great opportunity to take several pictures and have a great distanced character interaction.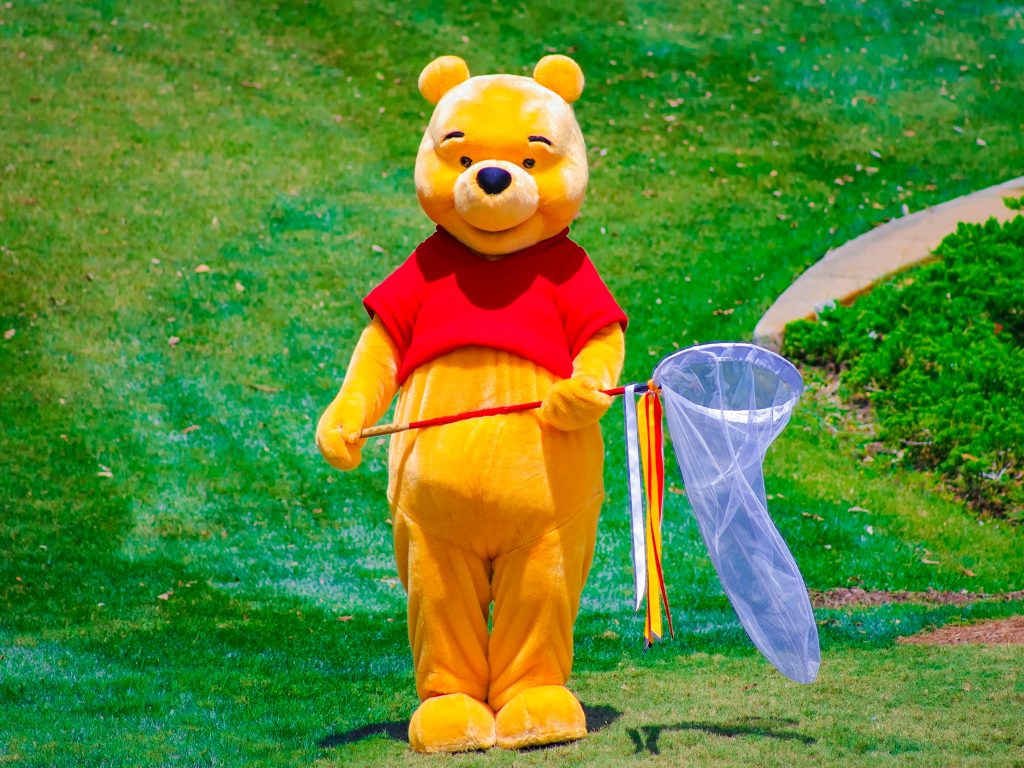 As you can see, there are several things at Walt Disney World for the Winnie the Pooh fan. Are you a fan of Winnie the Pooh? What do you enjoy doing at Disney World? Let us know in the comments below!
Featured Photo by Megan Woodard
Written by
Megan Woodard
Contributing Writer
Megan was born into a Disney family. Her first trip to Disney World was when she was only 18 months old. Now as an adult, Megan loves to share the magic of Disney with her two toddlers. Keeping up with Disney news and Disney World knowledge is a fun hobby for Megan. Disney World is her favorite place to be and continuously brings back her childhood joy.