Disney Cabanas offer a serene sanctuary, a haven of tranquility away from the bustling excitement of the theme parks. It's the perfect escape, allowing you to recharge and relax in style right in the heart of the Disney magic. In this guide, we'll explore everything you need to know about renting cabanas at Disney World Resorts and discover how they can transform your vacation into an enchanting retreat.
Several Disney resorts offer these luxurious cabana rentals, and the list includes:
It's essential to note that Disney's Polynesian Resort also offers poolside patio rentals, although these are somewhat different from the traditional cabanas.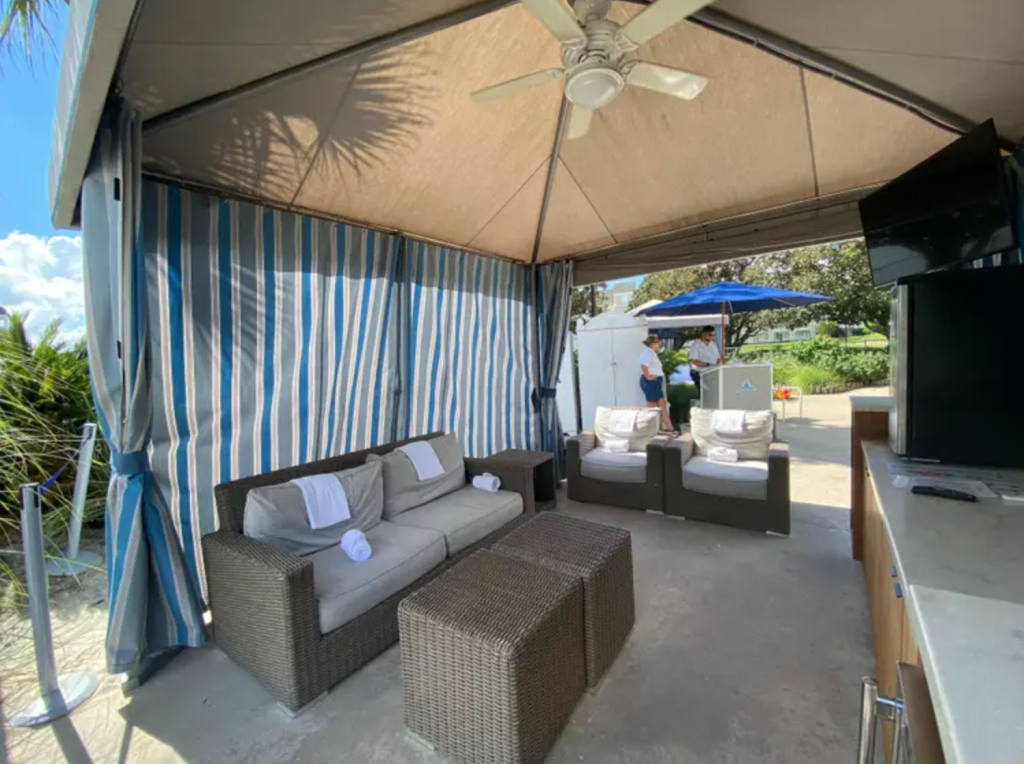 So, what's included in these enticing Disney World cabanas?
While the exact offerings can vary from one resort to another, Disney World cabanas typically provide an impressive array of amenities to meet all your relaxation needs.
When you book at Disney's Contemporary Resort, you can expect:
Padded furniture, complete with comfy chairs and a cozy couch
A ceiling fan to ensure your comfort
A high-quality Bluetooth® speaker for your music
A television with a full cable service to catch up on your favorite shows or watch a sports game
A convenient phone for internal resort calls
A refreshing fruit tray to satisfy your taste buds
A well-stocked mini refrigerator with complimentary sodas and water
Luxurious complimentary skincare products
A secure safe to keep your belongings protected while you take a dip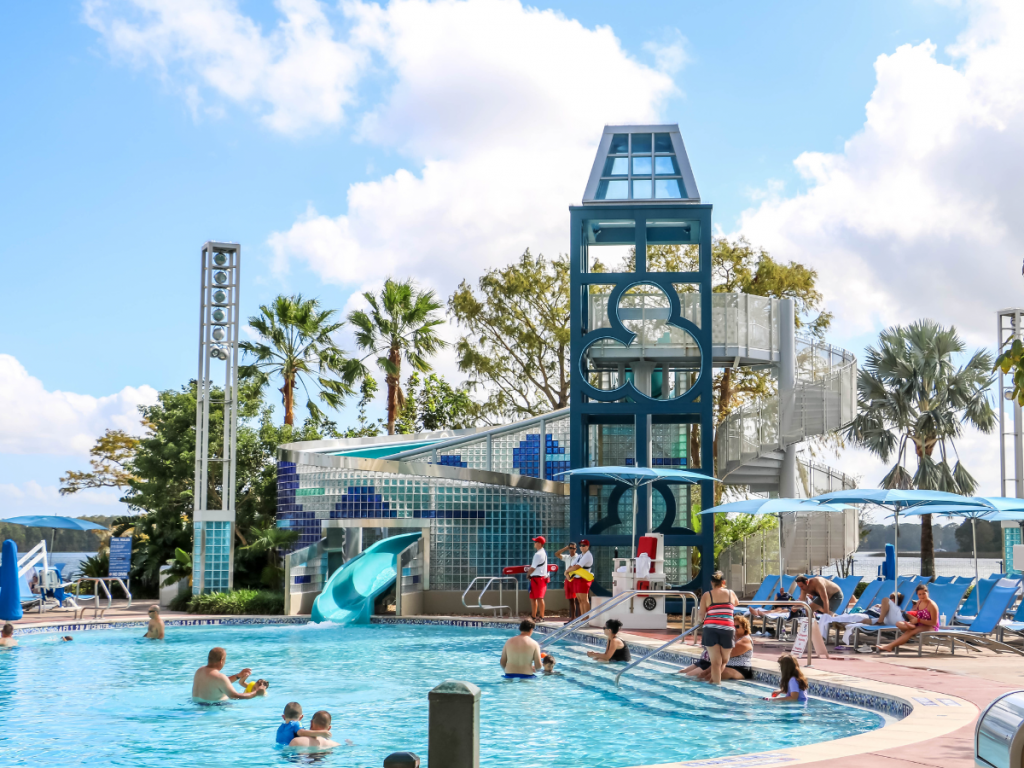 If you are staying at Disney's Grand Floridian Resort, you'll enjoy:
Dedicated Cast Members providing top-notch service throughout your stay
Two plush padded lounge chairs for ultimate relaxation
A comfortable padded sectional couch
A ceiling fan to keep the air just right
A smart TV with full cable service for your entertainment
A delightful fruit basket to savor
A mini refrigerator stocked with complimentary sodas and water
An assortment of delectable snacks
Plush towels for your convenience
Complimentary sunscreen and skincare products to keep you refreshed and protected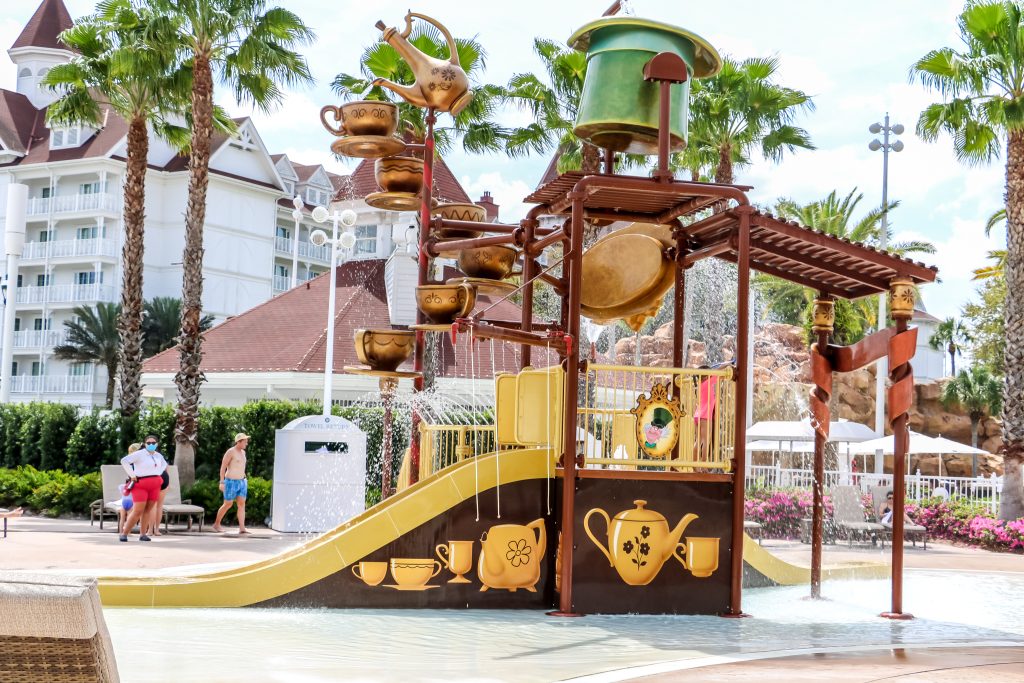 For those at DVC's Beach Club Resort, your cabana experience would include:
Dedicated Cast Members ready to assist and ensure a superb experience
Padded furniture with chairs and a comfortable couch
Convenient cocktail service
Charging outlets and USB ports for all your device needs
A ceiling fan to create the perfect atmosphere
A smart TV with a full cable service for entertainment
A delightful fruit basket to indulge in
A mini refrigerator with complimentary sodas and water
A tempting snack basket
Plush towels to enhance your comfort
Complimentary sunscreen and skincare products for your well-being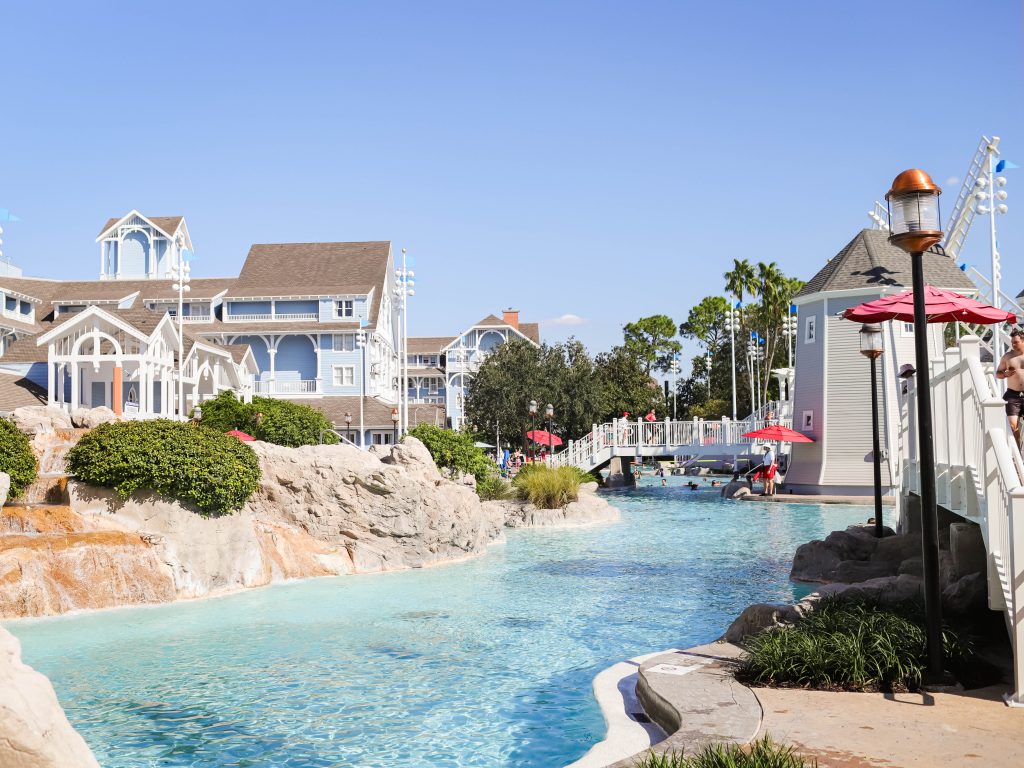 To make the most of your Disney World cabana experience, consider these tips:
Book Early: Secure your cabana in advance to guarantee availability, especially during peak seasons. This can be done up to 60 days before your trip by calling (407) WDW-PLAY.
Plan Accordingly: Schedule your cabana day to align with your park visits or resort activities. Remember that Disney involves a lot of walking, planning a pool day mid-trip can help everyone refresh!
Pack Essentials: Bring essentials like swimsuits, sunscreen, and sunglasses, but leave behind any heavy bags. Your cabana will provide many of the necessities you need, as mentioned above.
Enjoy the Perks: Take advantage of the dedicated service to order refreshments and the included perks such as a fruit tray and a stocked mini fridge. Having these perks at your disposal will make your day even more enjoyable.
Relax and Unwind: This is your time to relax! Your cabana is your private paradise, so make the most of it by lounging, sunbathing, and taking in the views. You can even take a nap if you would like!
It's essential to note that each of these resorts exclusively offers cabana bookings to their resort guests. So, if you're contemplating renting a cabana, make sure to book your Disney Vacation Club (DVC) room at one of these incredible resorts for the full experience.
Renting a cabana at Disney World Resorts opens the door to a world of relaxation and luxury, adding a touch of magic to your vacation. These private retreats provide comfort, convenience, and an escape from the excitement of the parks, allowing you to unwind in style. Whether you're a couple seeking a romantic escape or a family looking for a cozy place to relax, Disney World cabanas offer a unique and unforgettable experience. Book yours in advance and get ready to elevate your Disney World adventure to a whole new level of enchantment!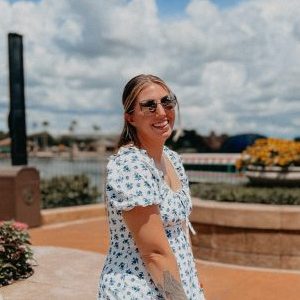 Written by
Marissa Coffta
Marissa's lifelong enchantment with Disney magic began in her childhood and has continued to flourish. She is a mom to 3, who frequently embarks on solo or family adventures to Disney World. Currently living out of state, she takes many modes of transportation to experience the wonder of Disney firsthand. Her fervent passion for writing fuels her with the hopes of bringing the world of Disney to life, making the magic a part of her world.