MagicBands are receiving an upgrade at Walt Disney World this summer! The current version, MagicBand 2.0, was an upgrade from the MagicBand debut in 2013. Soon, Walt Disney World guests will be able to purchase the third version: MagicBand+. Here's everything we know so far about MagicBand+.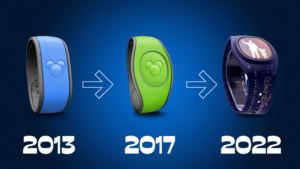 Functionality Of MagicBands Retained
Thankfully, everything you know and love about MagicBands is retained in the newest version: MagicBand+. For guests staying on Walt Disney World property, your MagicBand+ acts as a digital key to unlock the door of your Disney Resort hotel room, serves as your valid ticketed entrance to theme parks and water parks, connects Disney PhotoPass images to your account, and can be used to charge dining and retail purchases to your Disney Resort hotel room. And as always, if you do not wish to have a MagicBand+ or MagicBand, you can instead use a physical key card to access most of these standard MagicBand features, or utilize Disney MagicMobile.
New Interactive Experiences
MagicBand+ technology unlocks the theme parks like you've never experienced before. Lights, haptic feedback, and gesture recognitions are some of the key features in this enhanced MagicBand that enable even more magic during your next vacation.
Fab 50 Sculpture Interactions
Disney has officially announced that guests with a MagicBand+ will be able to interact with the Disney Fab 50 Character Collection–these are the golden sculptures spread out through the Walt Disney World theme parks. This interaction will bring the Fab 50 characters to life, as guests will be able to wave to the characters and some will even talk! If you really love this feature, you can use the Play Disney Parks app to virtually collect your interactions with the characters as part of the Disney Fab 50 Quest.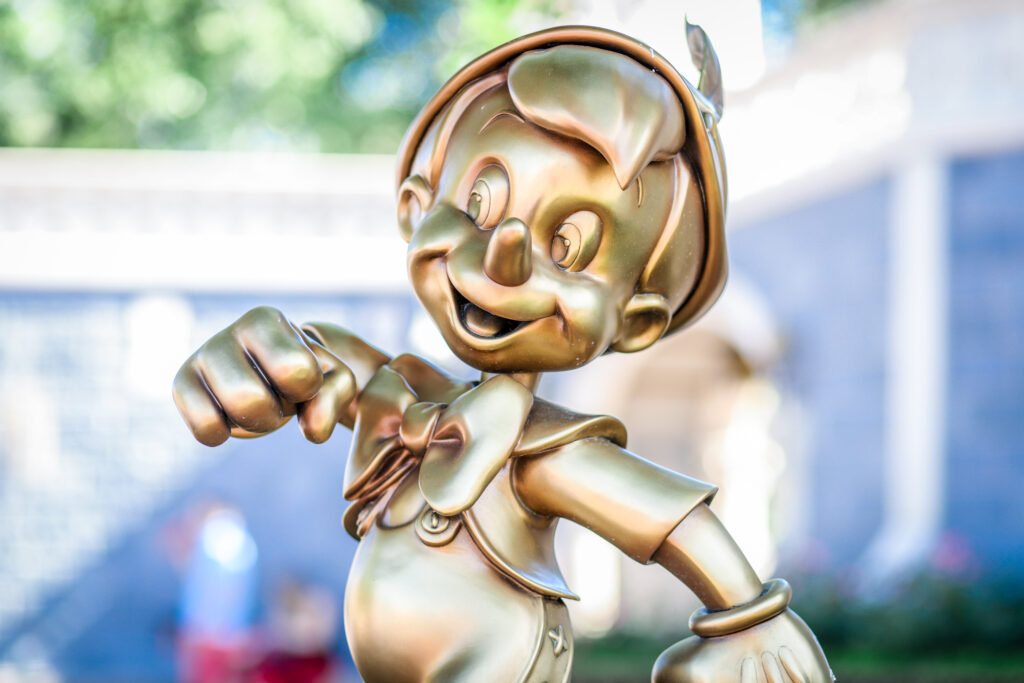 Become a Bounty Hunter
Your MagicBand+ will enable you to track down virtual bounties throughout Black Spire Outpost in Star Wars: Galaxy's Edge. This is your chance to become a bounty hunter in a galaxy far, far away! Follow clues from your MagicBand+: it will light up green if you're on the right path or red if you're going the wrong way. Once you've located the prize, use the augmented reality thermal viewer in the Play Disney Parks app to reveal your bounty. Details about the exact bounty missions have yet to be released, but it will surely enhance your experience on planet.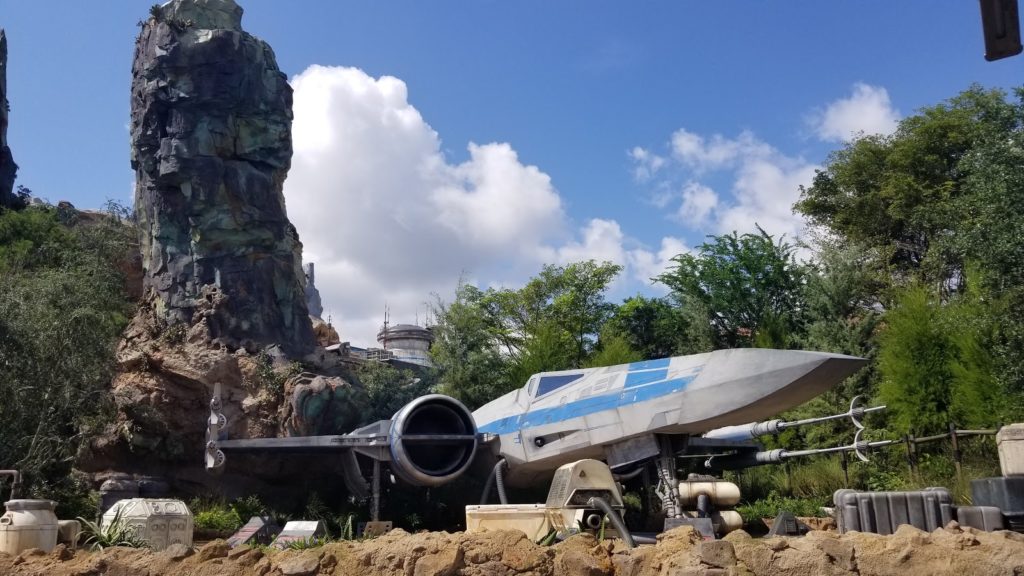 Nighttime Spectaculars
Become a part of the show with your MagicBand+. During Harmonious at EPCOT and Disney Enchantment at Magic Kingdom park, see your MagicBand+ light up to compliment the show. This feature has been confirmed for the 50th Anniversary celebration shows, but it may also happen during other nighttime spectaculars like Fantasmic! in Disney's Hollywood Studios. Only time will tell how often your MagicBand+ will help light up the night sky.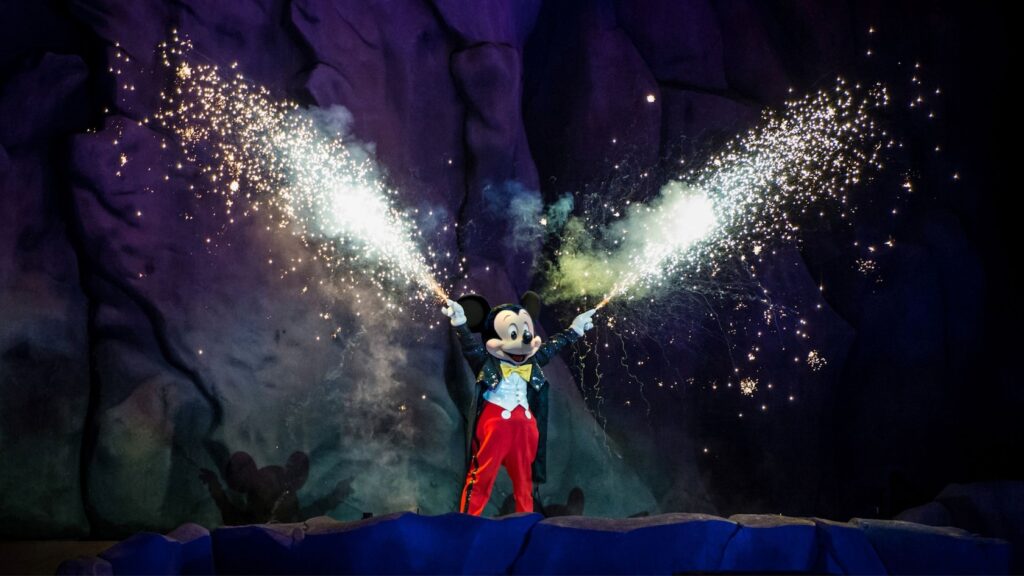 MagicBand+ Design and Price
MagicBand+ has not been officially released yet, but there was an accidental early release that was quickly corrected. From those accidentally released bands, it appears that the center puck in MagicBand+ is a bit larger than current MagicBand versions, making the overall design a bit wider. Additionally, MagicBand+ is rechargeable and comes with a USB cord for recharging. At the time of accidental release, MagicBand+ was priced at $29.99, though the official release price has not yet been confirmed. Disney has stated that there will be a discounted, pre-arrival price for Disney World Resort hotel guests, which is what we are used to with the current MagicBands. Similarly, new and renewing Walt Disney World Annual Passholders will also be able to obtain a MagicBand+ at a discount. And we know there will be many designs, including some specifically designed for the 50th Anniversary, but all designs ready for launch have not yet been disclosed.
MagicBand+ for Disneyland
For the first time, Disneyland is going to benefit from MagicBands! The 2013 and 2017 MagicBand versions at Walt Disney World served no purpose at Disneyland. But with MagicBand+ releasing, Disney has confirmed that Disneyland will finally get this awesome feature with MagicBand+ sometime in 2022, though an exact timeline was not released. Additionally, it is worth noting that some functionality of MagicBand+ may not work exactly the same between Disneyland and Walt Disney World.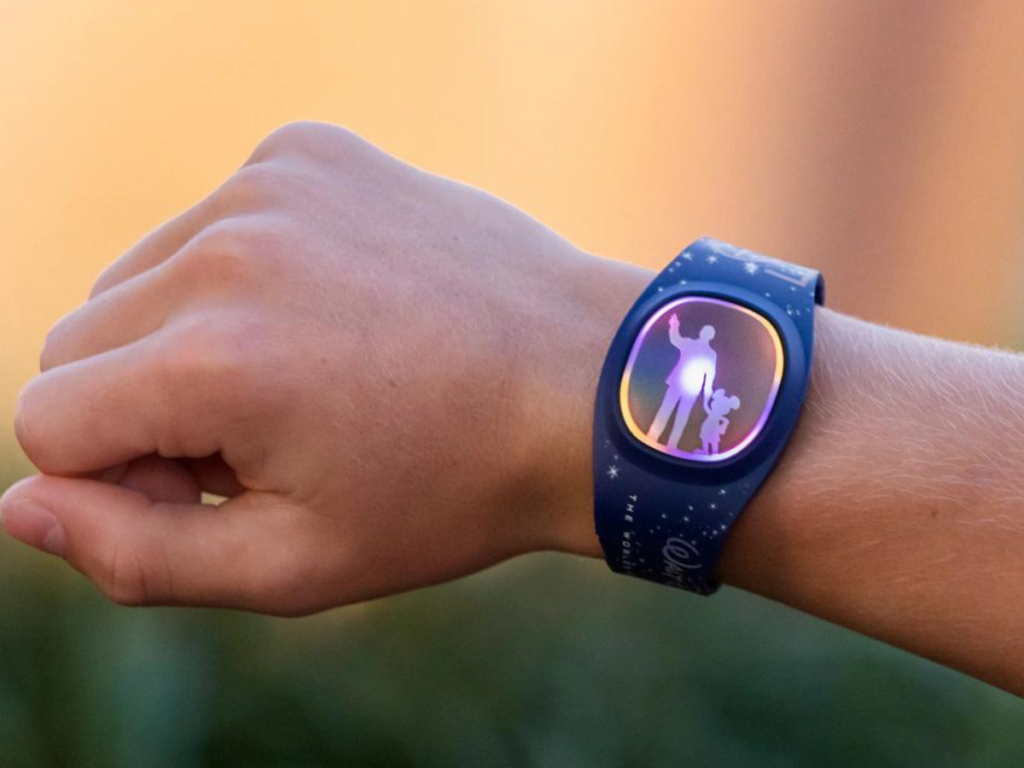 What do you think of the new MagicBand coming to Disney's parks? Let us know in the comments!
Featured Photo: CNET.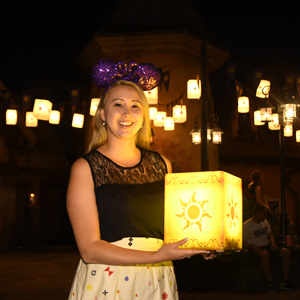 Written by
Jacqueline R.
Contributing Writer
Jacqueline is a PhD scientist with a passion for synthesizing detailed information in an understandable format. She is a Disney Vacation Club owner, overall Disney fan, and the primary content creator on the YouTube channel Pixie Dust PhD.