Disney has officially announced that Epcot's new neighborhoods are set to debut on October 1st! This change to Epcot was announced a few years back, leaving guests wondering when exactly the changes would make their way officially into the park. Disney decided that the neighborhoods would be a perfect addition to the 50th anniversary festivities, and we are inclined to agree.
There will be three new "worlds" added to accompany the World Showcase; World Celebration, World Nature, and World Discovery. These new neighborhoods will be a replacement to Future World, and is meant to highlight Epcot's true spirit. The official Disney announcement states:
Walt Disney once said EPCOT "would always be in a state of becoming" as a place that changes with the times. The Walt Disney World Resort theme park is delivering on that promise in a whole new way as it continues the biggest transformation in its history, bringing the next generation of immersive storytelling to life through a plethora of new attractions and experiences.
Beginning Oct. 1, 2021, EPCOT will be unified with four neighborhoods that each speak to important aspects of the world and its people: World Showcase, World Celebration, World Nature and World Discovery. These neighborhoods are filled with new experiences rooted in authenticity and innovation that take guests to new destinations, where the real is made fantastic in a celebration of curiosity, discovery and the magic of possibility.
A Closer Look
Now that we know when these new "worlds" are being introduced, the next question is, what will they look like and represent? All of the neighborhoods will include elements that are already in the parks, with some additional attractions, shops, and dining locations added to give it a newly updated feel.
World Celebration
The glue to hold all of these neighborhoods together will be World Celebration. The experiences that will be offered in this section of Epcot will give guests ideas of how to connect to the world and those who live in it. This will be the first thing that guests see when they enter Epcot, starting with the new fountain surrounded by flags and Spaceship Earth.
October 1st will be the first night that Spaceship Earth will transform into a Beacon of Magic with its new lighting. Later on guests will be able to stop at Dreamers Point for a whole new view of the park.
The newly opened Creations Shop will also be a highlight of this neighborhood. Guests will have the opportunity to purchase merchandise as well as take in the art that covers the shop.
Next to Creations Shop is Club Cool Hosted by Coca-Cola. This has always been a fan favorite and will be there to bring global flavors to this favorite soda.
If none of these stops interest you, there will also be a lovely garden featuring a Walt Disney statue and a festival area. The perfect place for guests to come together to enjoy everything Epcot has to offer.
World Showcase
The World Showcase will remain a constant in this transition process. The World Showcase will represent various cultures from around the globe, highlighting different foods, traditions, and beauty.
Although it will still be the World Showcase where each pavilion represents a different country, there are going to be a couple of changes, some of which have already been shown off. The official grand opening of the updated France Pavilion will be on October 1st as well, with the new Remy's Ratatouille Adventure attraction and its new dining location, La Creperie de Paris.
The World Showcase Lagoon will also be featuring "Harmonious", Disney's newest nighttime spectacular. "Harmonious" will inspire awe with pyrotechnics, lasers, water features, and classic Disney music reimagined from artists all over the world that is guaranteed to leave an impression.
World Discovery
World Discovery will maintain the scientific, technological, and forward thinking aspect of Epcot. With new additions to this area of the park, there will be a ton to see.
First, guests can dine outer worldly at Space 220. This dining location is already open to guests and is all the rage. It is connected to Epcot's Mission: SPACE pavilion and is the most incredible immersive experience.
Guests will also enjoy a new type of pavilion in World Discovery. The Guardians of the Galaxy: Cosmic Rewind will feature a new world called Xandar. This planetarium will cover the contrast of Earth and Xandar. When guests have finished taking all that in, they will be able to enjoy a newly designed attraction. The attraction is a reverse launch ride that rotates guests 360 degrees while telling about the adventures of the Guardians of the Galaxy and their journey through space and time. This one of a kind ride will certainly be a highlight in the reimagined park.
World Nature
World Nature is meant to highlight the beauty of the world and everything in it, and encourage conservation and preservation of the delicate balance of our world.
This neighborhood will feature current attractions such as Nemo and Friends and the film "Awesome Planet", but also something new. Journey of Water, Inspired by Moana will be available in this new section of Epcot. The Journey of Water attraction will be an explorative trail where guests can interact with magical water, like Moana did. This attraction will be education as well, with the ocean itself telling guests how to keep it safe. This attraction will also be the first Moana themed attraction in any Disney park around the world.
Reimagined Epcot
Epcot is an ever changing park, meant to change and develop as fast as our world does. With these new neighborhoods premiering on October 1st, there will be so much more to see and experience.
Which neighborhood are you most looking forward to exploring? From science and conservation to the feeling of togetherness through varying cultures, this reimagined Epcot will be a sight to behold. We cannot wait, can you? Let us know your thought's on Epcot's developments in the comments below and stay tuned into the DVC Shop Blog for the latest Disney news!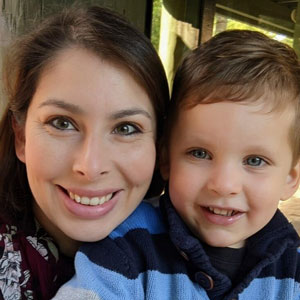 Written by
Rachel Van Norman
Contributing Writer
Rachel fell deeply in love with all things Disney as a little girl. Now as a wife and a mother herself, she shares this Disney obsession with her son and everyone around her. From her love of princesses to eating all the Disney food, Rachel spends her time radiating Disney magic and keeping everyone up to date on Disney news.