Cast Members, DVC Members, Annual Passholders and D23 Gold Members were recently extended an exclusive opportunity to attend a "squeak" peek of the newly expanded France pavilion at EPCOT. Writers from the DVC Shop Blog (as DVC Members) were able to snag a reservation to this special event! Here's what you can look forward to when the area debuts on October 1, as part of the Walt Disney World 50th Anniversary Celebration.
Remy's Ratatouille Adventure Area Overview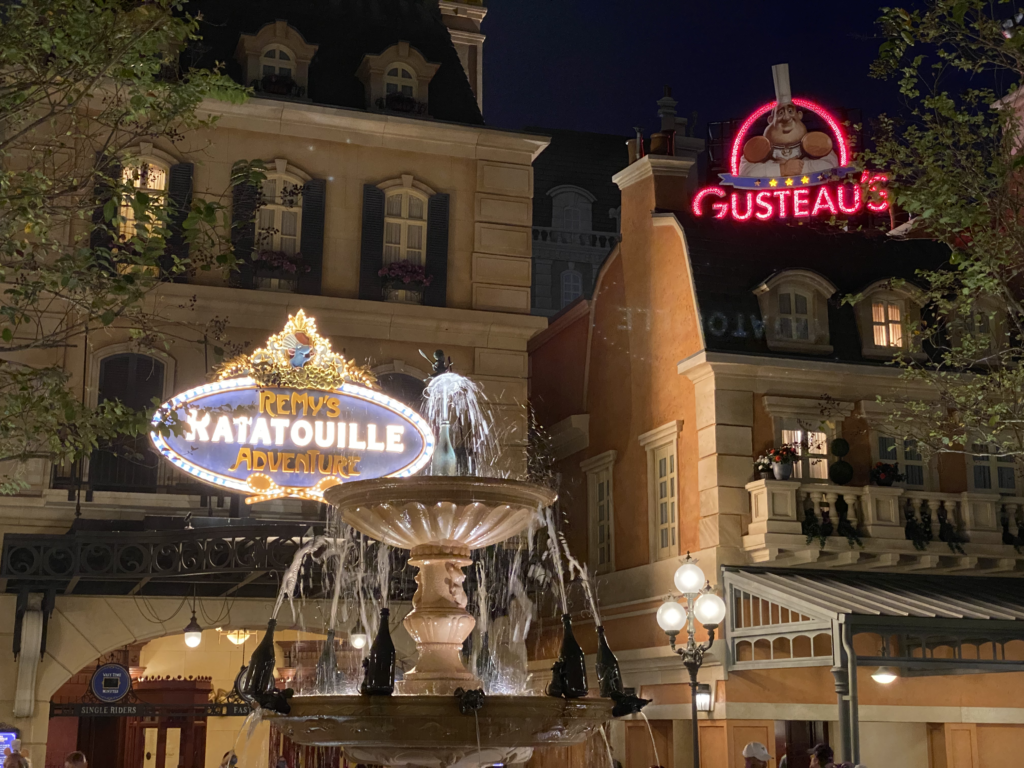 Attendees were given special access to preview and explore the "mini-land" which includes the new attraction: Remy's Ratatouille Adventure, a table service restaurant: La Crêperie de Paris, and a quick service window: Crêpes À Emporter. The area is a very serene, park-like setting. A Ratatouille-themed fountain with champagne bottles and even Remy himself adds a fun touch. It's all very beautiful!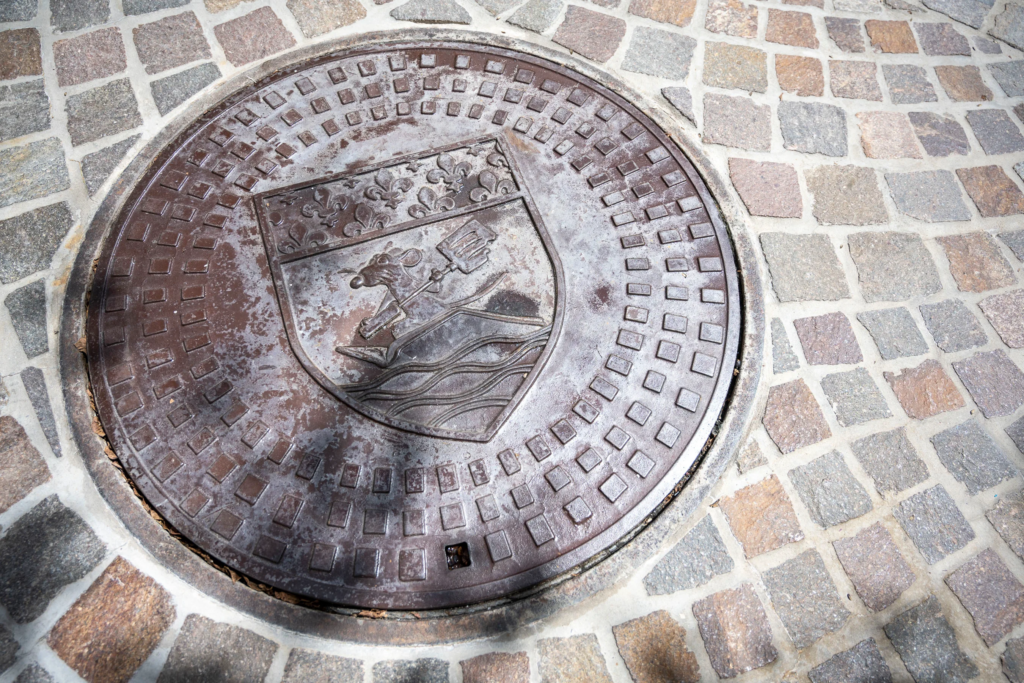 Most of the store fronts along the Allée des Marchands (Alley of the Merchants) are just a facade, but you'll feel like you are walking the streets of Paris. It's full immersion here! If you look close enough, you'll find rats everywhere… the good kind! The Little Chef is really the star of this area.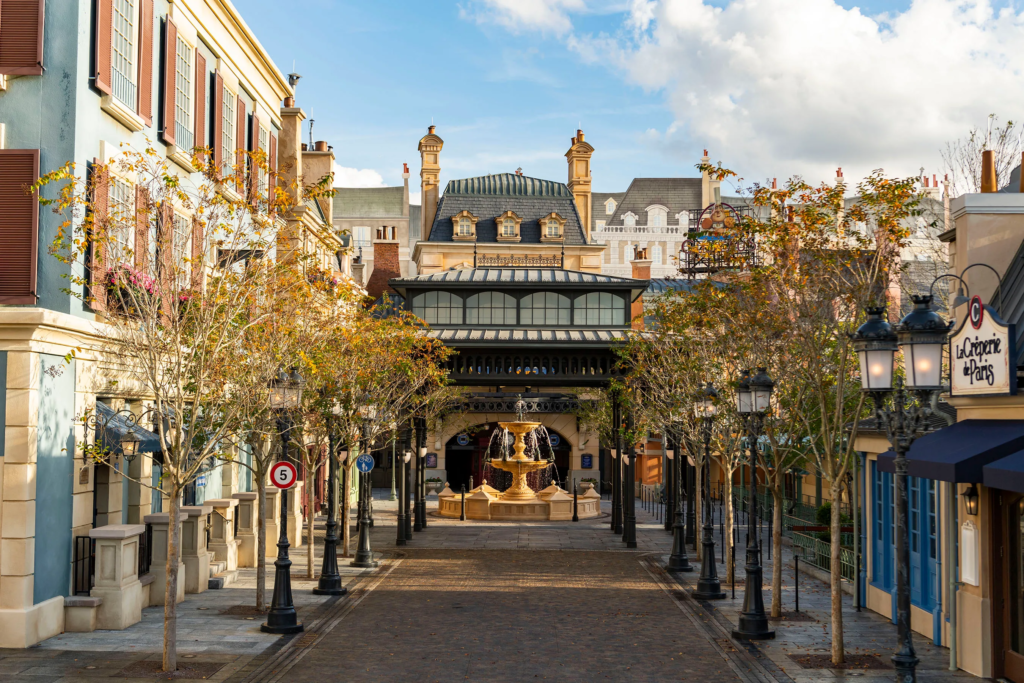 The main attraction stands out at the back of the land with a beautiful gold and blue marquee. Once you enter the building, you turn a corner and go back outside to start the queue. The exterior portion of the queue is covered and I am really appreciative of that! I do not like standing in line with the Florida sun beating down on me. The remainder of the queue is inside and you'll pass little scenes to distract from just standing in a line.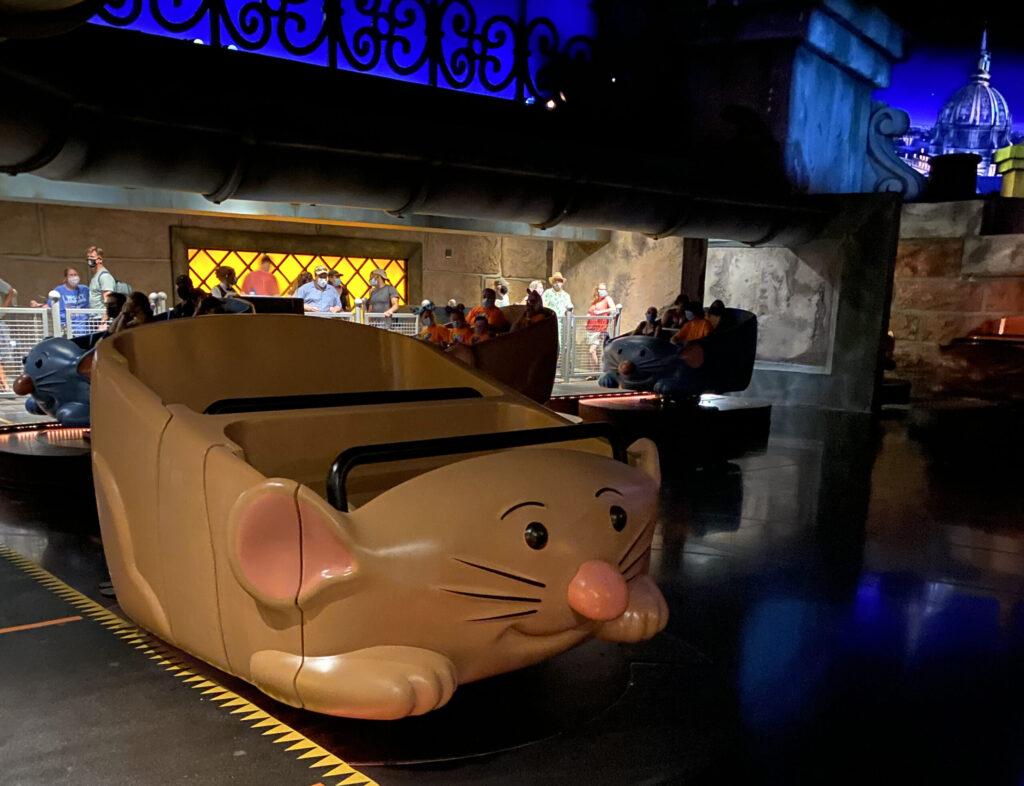 When it's time to go, you'll hop in a ride vehicle and "shrink" down to the size of a rat to follow Remy on his adventure. The ride is trackless (just like Mickey & Minnie's Runaway Railway) and takes you through scenes like Gusteau's kitchen and fridge.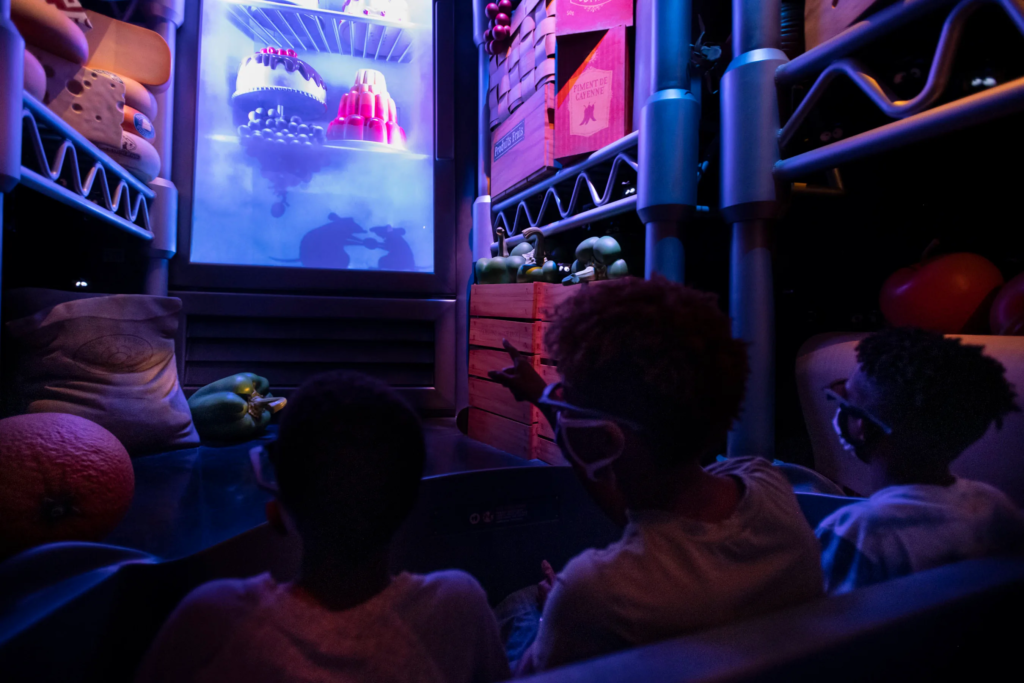 It's a really fun ride and at the risk of sounding "cheesy," it's the ultimate rat race! The attraction is a terrific nod to the movie. You'll find replicas of Chef Skinner's and Chef Colette's scooters at the exit of the attraction that make a great photo op!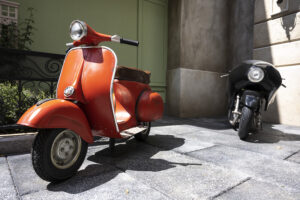 How To Ride The Attraction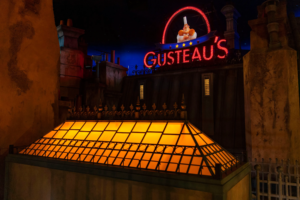 If you want to take a spin on this new 4D attraction, you'll need to join the virtual queue as a traditional queue will not be available when the ride first opens tomorrow October, 1. Disney has not yet released how long the virtual queue process will be in place and when they will incorporate a standby line. We recommend checking your My Disney Experience app in advance to see the current queue process for your visit.
To access the virtual queue for Remy's Ratatouille Adventure, you'll need to have a valid park admission and a Disney Park Pass reservation for EPCOT. If you have a reservation at a different park and "hop" to EPCOT, you will not be able to join the virtual queue.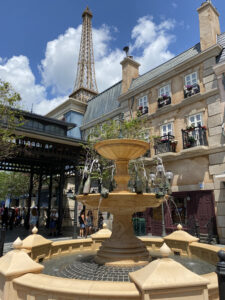 On the morning of your visit, open the Disney World app (make sure you are logged in to your My Disney Experience account) and scroll down to the virtual queue section. Starting at 7:00AM. sharp, click the Join Virtual Queue button and follow the prompts. The quicker you can click through the options, the more likely you are to join the virtual queue. If you successfully get a spot, you are assigned a numbered boarding group and an estimated return time. When your boarding group number is called, you can go to the attraction and get in line!
If all the spots for the morning distribution time are taken, you can try again at 1:00PM when the virtual queue reopens. You have to be inside the park to be able to try for the afternoon distribution time. This is why you can't park hop to EPCOT and get a virtual queue spot – park hopping currently starts at 2:00PM.
There are a limited number of spots so the virtual queue will fill up quickly, sometimes in seconds, so be ready!
Will you be attending this grand opening on October 1 of Remy's Ratatouille Adventure? Let us know in the comments below.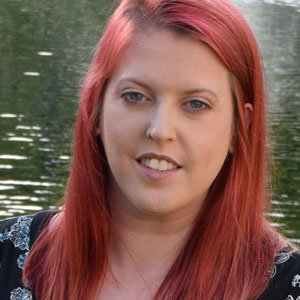 Written by
Sasha Watson
Contributing Writer
Sasha loves traveling, Sunday naps, cookie dough, Halloween and really good roller coasters. An admitted theme park junkie, she is always looking to book her next trip. More often than not, that trip is to Walt Disney World, which is a quick one-hour flight from her home in Georgia. Her favorite travel partner is her husband, Kyle. They've visited Disneyland, Walt Disney World and Shanghai Disneyland, hoping to someday visit all the Disney parks around the world.